Way back during the last Ice Age (or this last winter, I suppose), Hasbro announced a number of exclusive Marvel Legends 2016 figures at the New York Toy Fair 2016 press event. Photos weren't allowed of most of the exclusives at that time, but today some official photos have finally surfaced of three of the most-anticipated exclusives: Marvel Legends Civil War Falcon and Winter Soldier, along with the headband-wearing Jim Lee Punisher!
Thanks to Asian website Toysapiens, what looks to be official Hasbro photos of three hugely-anticipated Marvel Legends 6″ figures have now surfaced!
First up, it's the first Walmart exclusive Marvel Legends figures in quite some time: the 6″ Falcon and Winter Soldier figures!
I never liked the first Marvel Legends Winter Soldier back from the "Captain America: The Winter Soldier" line, as his brown-painted outfit just looked wrong to me. This version, however, looks right on target and I will be more than happy to fork over my hard-earned money to Walmart for it.
Meanwhile, while I've heard some early criticism of the figure already, the Marvel Legends Civil War Falcon looks pretty solid in my eyes. I'm actually really surprised that Hasbro was able to cram his huge wings and pack into the single-packaged ML packaging. The sculpt is certainly not Hot Toys level, but an Anthony Mackie likeness is clearly present.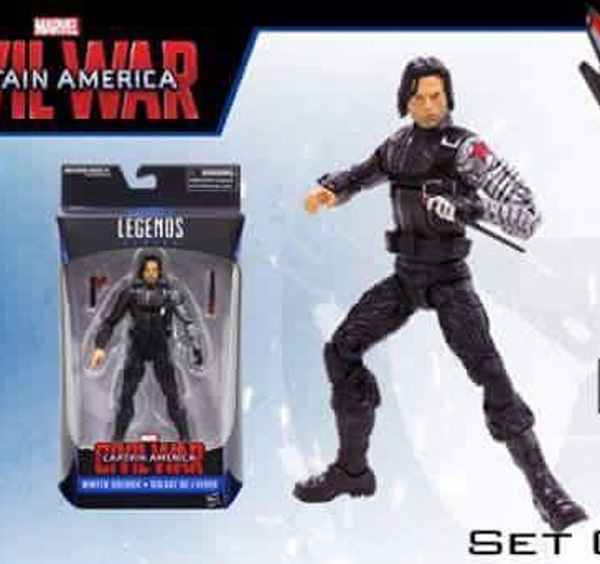 Note that while the graphic definitely shows that each of these figures is individually-packaged, the text notes that this is a "Set of 2 Units". I wonder if Walmart is somehow planning to bind these two figures together so you have to buy them both, or if Falcon and Winter Soldier will in fact be available individually. Hmmm.
If I was a betting man I'd say they'd be available as separate figures, but we'll have to wait and see how Walmart handles these.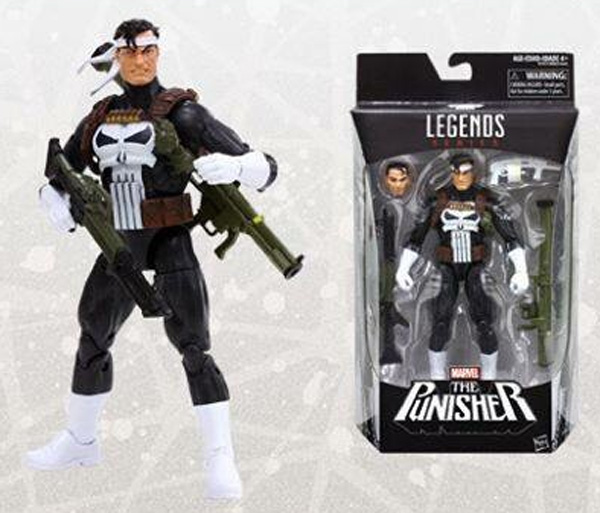 Finally, we've got one of the most oddball exclusives of the year–the Walgreens exclusive Marvel Legends Punisher, with his beloved white Jim Lee headband!
This figure was the sole 6″ Legends exclusive Hasbro brought down to be photographed int he showroom during Toy Fair, so many of you have probably seen it before, but it's nice to see an official photo of Frank Castle showing off his guns and alternate head. That green rocket launcher is looking mighty awesome, and I love the extra added paint deco on the rifle!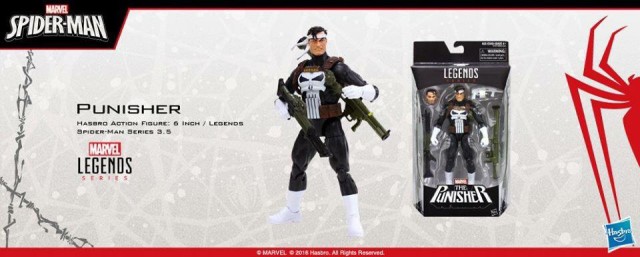 Official release details for these figures are still unknown, but as no scrappers have surfaced yet of these figures, I don't expect them to arrive in the United States for at least a month from now (likely late June 2016). I'll post updates here and to the Marvel Toy News Twitter and Facebook Pages once more details are known, so stay tuned if you need these figures for your collections (and I'm confident that we all do).
Now that we've gotten our best look yet at the six inch Marvel Legends Civil War Winter Soldier, Falcon and Jim Lee Punisher figures, what do you think, Marvel collectors? Will you be hunting down these exclusives furiously this summer, or do these ML fail to get your blood pumping?