Having grossed over a billion dollars at the worldwide box office thus far, it's easy to assert that Captain America: Civil War has been the blockbuster success it was intended to be. What hasn't been so easy, however, is finding collector-level Civil War toys in retail stores thus far. But while the Marvel Legends 6″ figures are still few and far between at retail, at least some new movie toys are making it out: the Toys R Us exclusive Marvel Legends 2-Packs containing Black Panther, Agent 13, and comic-based Iron Man and Captain America have now been released!
While the reveal of a hefty number of 6″ Marvel Legends figures (including the ever-popular Civil War Falcon and Winter Soldier) was met with raucous approval at New York Toy Fair 2016, there wasn't nearly as much fanfare for the two Toys R Us exclusive 3.75 inch two packs that were also announced at the event.
So as fate would have it, of course it would be the Marvel Universe-scaled figures that hit stores in the United States, right…?
Ironic as that factoid is, I'm still pretty excited about at least one of the two new Marvel Legends 4″ figure packs that have begun hitting Toys R Us stores.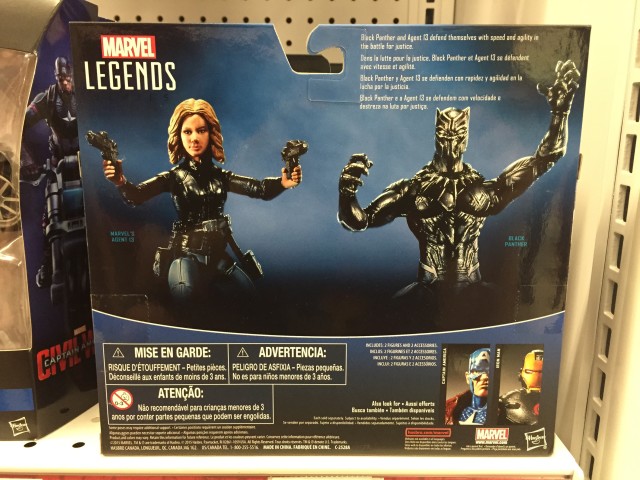 The first of the two packs is the one that I think is going to sell out at retail very quickly, and which might even end up commanding a solid aftermarket price: the first movie Black Panther and Agent 13 (Sharon Carter) 4″ figures.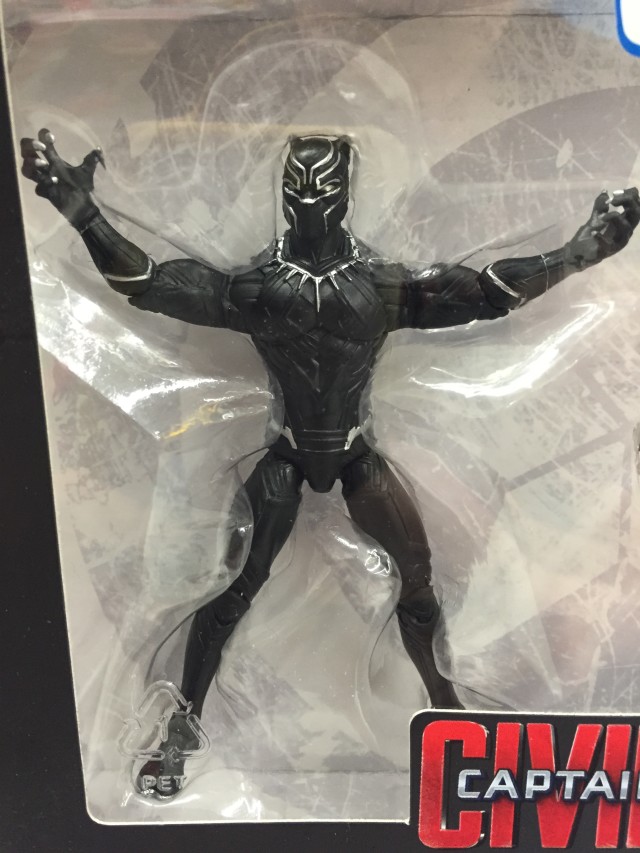 The Black Panther figure looks outstanding to me, packing nearly as much sculpting detail onto a 4 inch figure as we got on the 6 inch figure.
With the 6″ Black Panther still commanding around double his MSRP on the aftermarket, I think a lot of fans won't mind shelling out $19.99 for this version (and an extra figure) as well.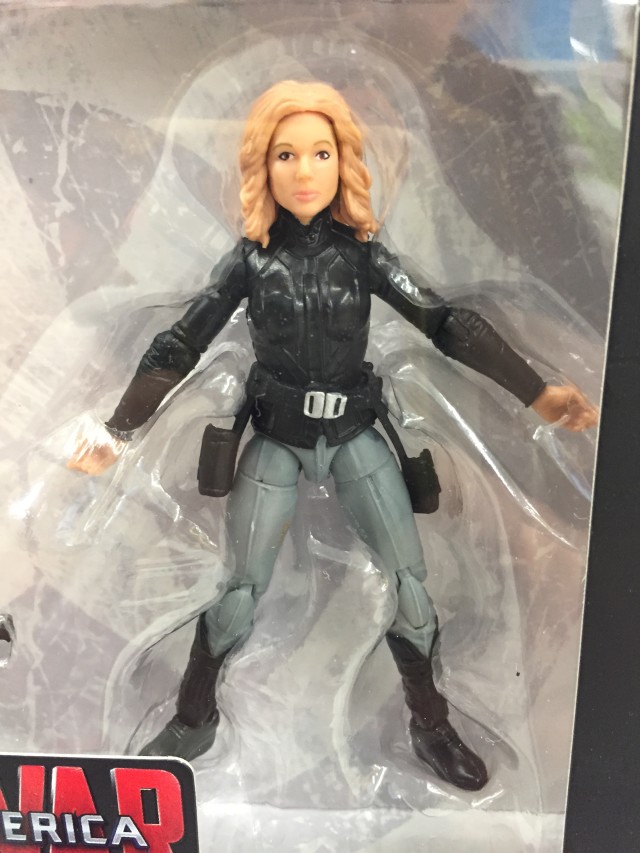 Meanwhile, we get the first-ever movie Sharon Carter figure by Hasbro, which is a big deal since there was no 6″ Agent 13 Civil War Legends figure released.
This figure's face is far from an authentic-looking Emily VanCamp portrait, but I dig the costume and the working holsters with dual pistols. I'm still hoping for a Hot Toys Agent 13, but I may have to settle for this version for now.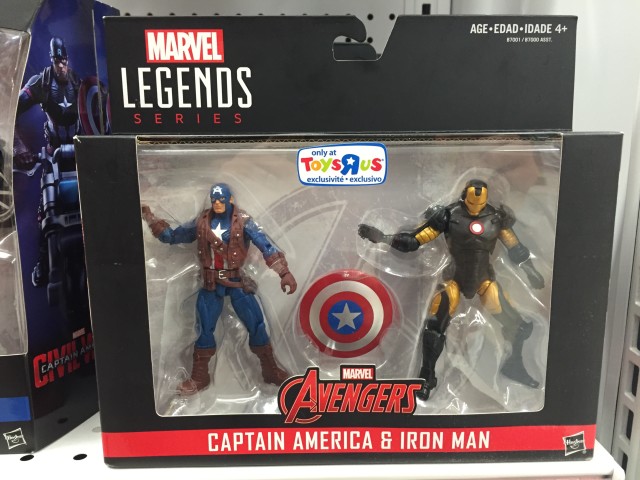 The other two-pack in the Toys R Us exclusive series is based off of modern Marvel NOW character designs for Iron Man and Captain America.
Unfortunately, both of these looks are dated now and not in-line with either's current comic book appearances, but I always dig the black and gold Iron Man armor.
This set is going to be a major pass for me at the full retail price of $19.99, but when this two-pack hits clearance after shelf-warning (and it certainly will), I'll definitely think about snapping this up for the Marvel NOW Iron Man figure. The irony here is that if Hasbro had made these super-articulated 4″ Civil War Iron Man and Captain America figures, this set would probably sell ten times better. Alas.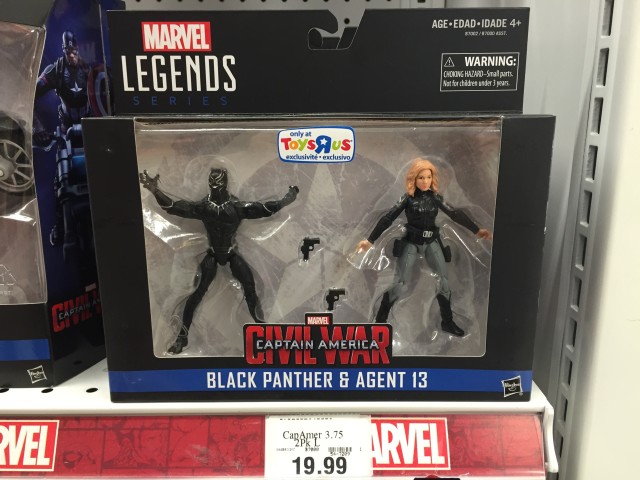 The 4″ Marvel Legends exclusive Black Panther/Agent 13 and Captain America/Iron Man sets are now arriving at Toys R Us stores in the United States. If you want the Civil War set, I'd suggest snatching one up soon–with Black Panther in it, that set is gonna sell like hotcakes.
Have these latest Marvel Legends two-packs hit your local stores yet, Marvel collectors? And are you planning on picking up either of these sets, or are you saving your money for different comic collectibles this summer?