Hasbro has managed to hide this year's San Diego Comic-Con exclusive Marvel Legends 6″ set for far longer than ever before, and also longer than most any other company's SDCC exclusives. But the waiting and wondering may now be over, as photos have now leaked online revealing what is likely the SDCC 2016 Marvel Legends exclusive set, featuring Enchantress, Dreadknight, Purple Man and more!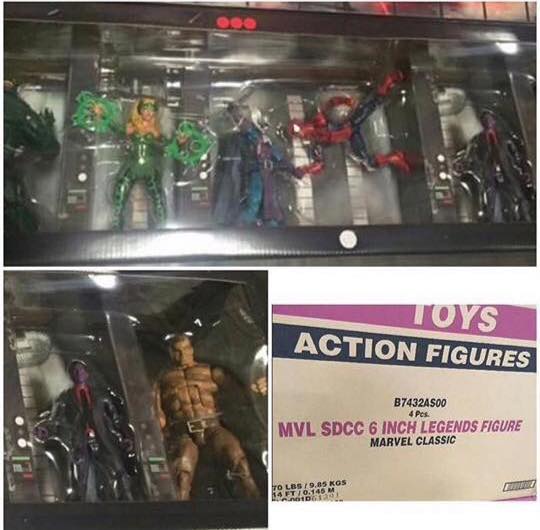 As soon as Hasbro revealed development photos of a 6″ Abomination Build-A-Figure and a Marvel Universe scaled Lockjaw figure, I put down money on both those figures being the centerpieces of this year's San Diego Comic-Con 2016 exclusive sets for the two sizes of Marvel Legends action figures.
As I anticipated, Lockjaw did in fact become the main figure in the 4″ Marvel Legends SDCC 2016 exclusives pack, but a curveball came my way when Hasbro Brazil (no, really–Hasbro Brazil is a real thing) seemingly confirmed that the Marvel Legends Abomination Build-A-Figure would be packed with this summer's Captain America Civil War Legends Wave 3 set. That revelation totally threw me, and has left me wondering about the 6″ Legends exclusives for SDCC ever since.
But mysterious photos surfaced online today on the @Marvel_Custom_Figures Instagram page, leaking the identities of the characters that will come in the probable San Diego Comic-Con box set (seeing as how the side of the shipping box says "MVL SDCC 6 INCH LEGENDS FIGURE" and all), and it looks like good ol' Emil Blonsky is among them!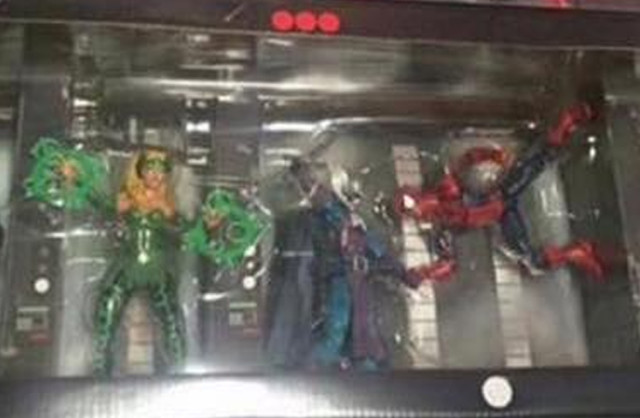 While Hasbro has not (and likely will not for a while yet) announced this set officially, it looks like the figures comprising this year's 6″ Marvel Legends SDCC 2016 exclusives will be:
Abomination Build-A-Figure (pre-built)
Marvel Legends Enchantress
Dreadknight
Purple Man
Sand-Form Sandman
Spider-Man (McFarlane)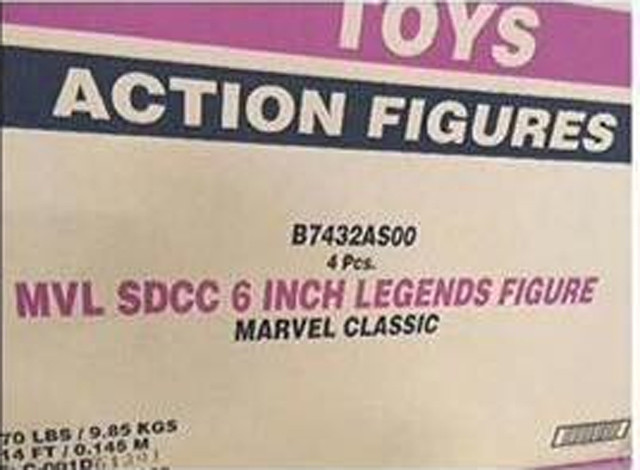 It's worth noting that Purple Man is using the Chameleon body mold, while Sandman looks to be a repaint of the Absorbing Man Build-A-Figure. Spider-Man looks to have the beloved McFarlane Spider-Man design, and Enchantress has Scarlet Witch's effects pieces molded in green.
The Abomination BAF is cut off in the photo, so we can't see much of him, but we can safely assume that he's using at least some parts retooled from last year's Marvel Legends Rhino Build-A-Figure.
And Dreadknight is an awesome villain best known from the 90's Iron Man cartoon series, for those who aren't familiar with him. If he wasn't in this set, I'm not sure how much I would care about it, honestly. I love wacky D-List villains!!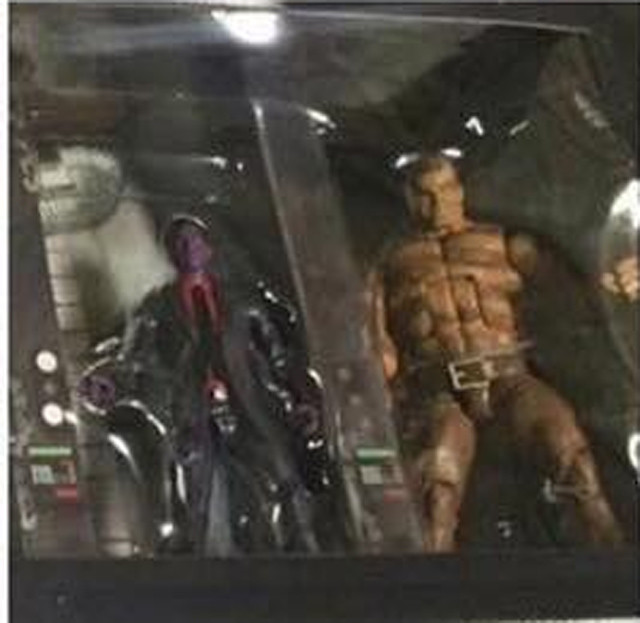 Obviously this news is still unconfirmed at the moment, but the packaging and figure quality seen in these images definitely is enough to convince me of the authenticity of this set–especially since we've been waiting so long to see this reveal, and we're getting so close to San Diego Comic Con. Where does this leave the rumored mass-release Abomination Build-A-Figure? I suppose we'll have to wait a little while to find out…
What do you think of the set in these photos, Marvel collectors? Do you agree that this is the real deal, or do you think someone is trying to fake us out with some cleverly-disguised (and extremely convincing) customs? And if this set is authentic, will you be fighting the mob of other Marvel Legends collectors to try to claim one next month?