Given that it's been almost an entire year since the last two Square-Enix Marvel Play Arts Kai figures were revealed–and also how the whole line is among the most copiously bootlegged Marvel toys I've ever seen–I thought that perhaps we'd seen the end of Marvel PAK. But it turns out that Square-Enix had at least three more releases up their sleeves that they've now put up for order–all of which repaints, but two of which might as well be Play Arts Kai Carnage and War Machine!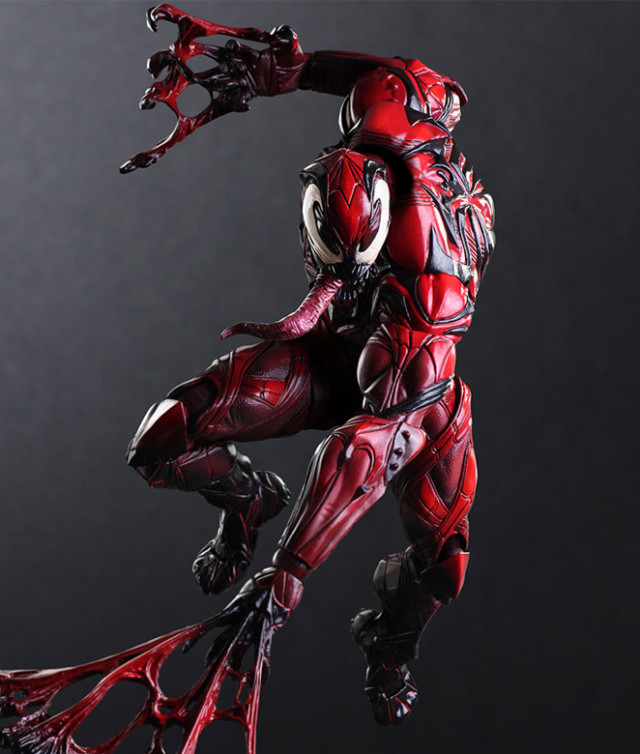 Square-Enix has quite an affinity for releasing Limited color variants of action figures in their various Play Arts Kai lines, so as soon as they revealed their Play Arts Kai Venom figure well over a year ago, I suspected we'd be seeing that figure repainted into a PAK Carnage.
That said, I thought perhaps Square-Enix had missed their chance at a sure-fire best-selling repaint–right up until they solicited a trio of new figures up for order today out of absolutely nowhere!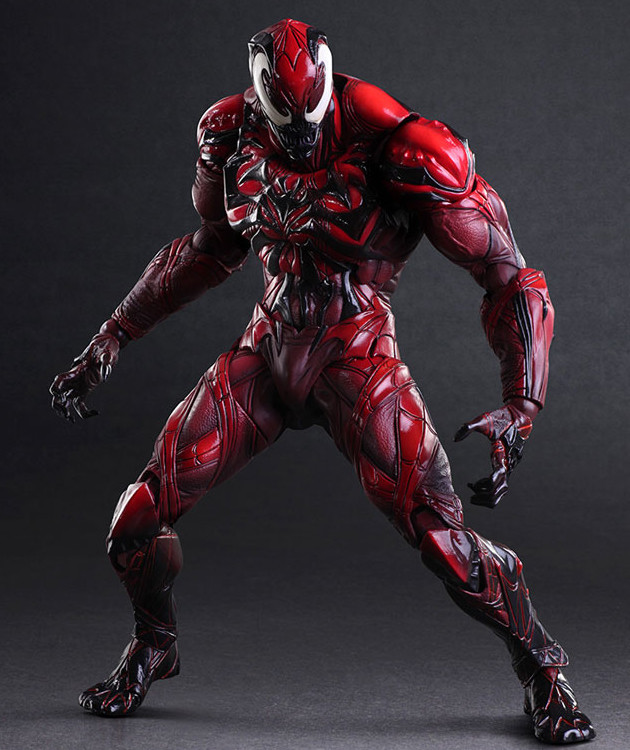 While it's officially being labeled as the "Venom LIMITED COLOR VER." because of the etched spider on the preexisting torso mold, this red Venom figure is very obviously meant to fill in as Carnage in our collections.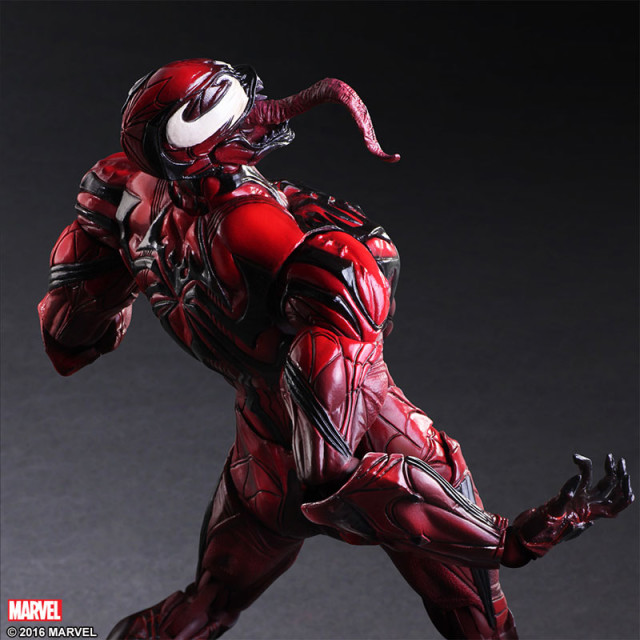 And while the spider on his chest does look a mite peculiar, I have no doubt that this one-run only Limited Venom is going to ultimately be the most sought-after figure in the whole Play Arts Kai Marvel line.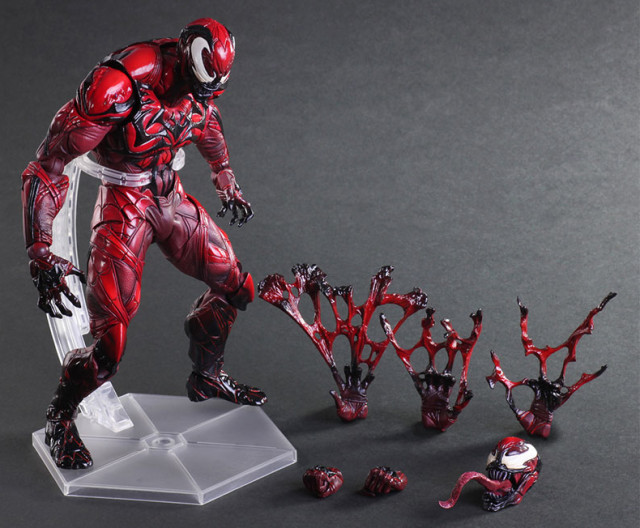 Although I was a big fan of the purple-colored Venom Play Arts Kai colors, I can't deny that the red and black paints on this "Carnage" repaint are not only eye-grabbing, but also more likely to be in-line with what many fans are looking for color-wise.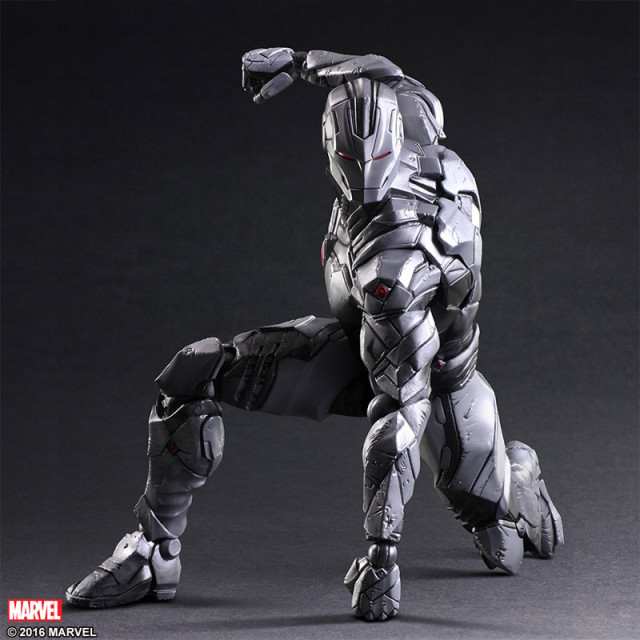 But while (not-) Carnage is clearly the headliner of this range of limited repaints, he's not coming alone! There's also a silver and grey Iron Man repaint which is obviously meant to fill a gap in our collections as a Play Arts Kai War Machine.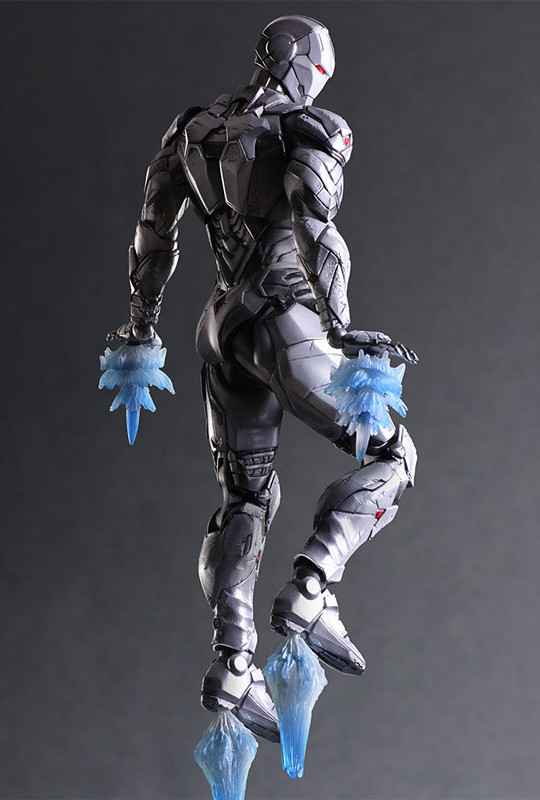 Again, this figure is being sold as "Play Arts Kai Iron Man LIMITED COLOR VER.", the color scheme on this figure is obviously meant to evoke War Machine. And seeing how many War Machine armor permutations there have been over the years, I have no trouble believing that this silver iteration of the Play Arts Iron Man is one of them.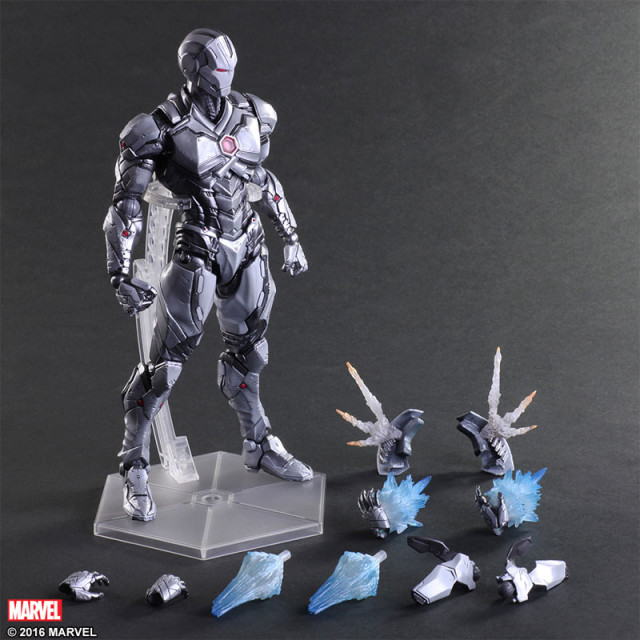 I'm not gonna lie–I think that this mold looks way better in War Machine colors than it did in that bizarre mixture of black, gold and crimson that Square-Enix picked for Iron Man. And those blue energy effects are really rockin'!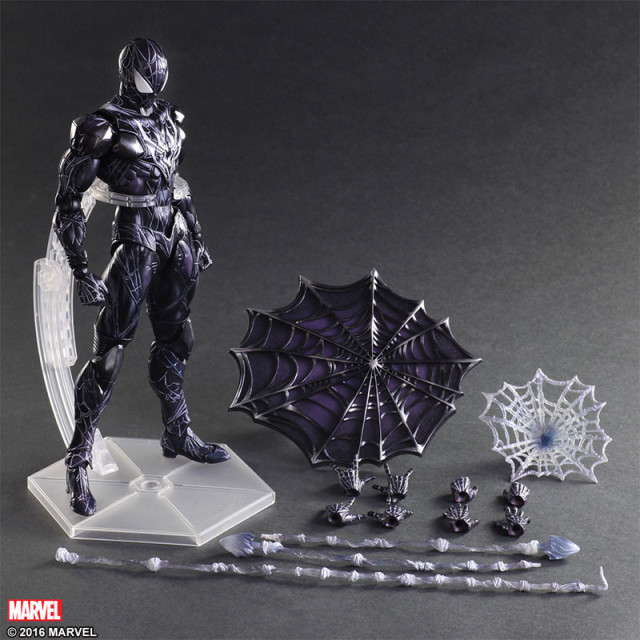 Rounding out the series is one of the most obvious–and desirable–repaints out there: a Black Costume Spider-Man Play Arts Kai figure!
The Limited Color Ver. Spider-Man will come with the same interchangeable hands, web lines and web base as the regular version. But more importantly, he'll come with a sharp-as-hell black paint job with silver webbing painted on his costume. This Spidey figure looks awesome.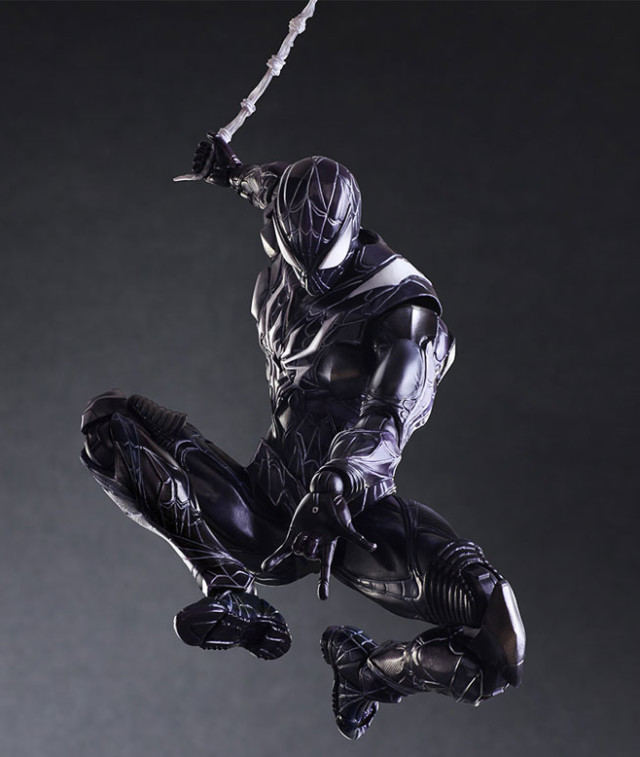 The Play Arts Kai Marvel Limited Color Ver. figures are now available for order via import from sites such as Amiami, and are all scheduled to be released in October 2016 overseas. No word yet on when or if these figures will be available domestically, as Square-Enix Limited releases are often not made available in the United States at all.
UPDATE 6/22: The Limited Color Ver. Play Arts Kai Marvel figures are now available for pre-order domestically from BBTS!
What do you think of these Marvel Play Arts Kai Limited Color Version figures, Marvel collectors? Are you excited about these repaints filling in for Carnage and War Machine, or are you just not enthusiastic about repaints of old figures?