And the big Hasbro Marvel Legends news keeps right on coming this week! Hot on the heels of three new series of Marvel Legends 6″ figures going up for order in the past 24 hours, a mysterious auction listing has now turned up online that shows off what's almost certainly this year's SDCC 2016 Exclusive Marvel Legends 4″ figures set: Marvel Legends The Collector, Howard the Duck, Cosmo the Space Dog, Moon Boy and Lockjaw!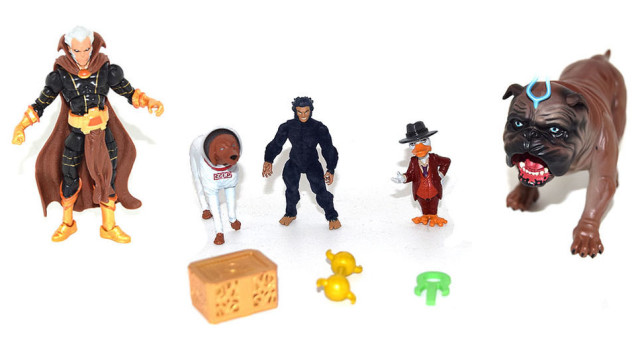 Just when I thought that ordering the Marvel Legends X-Men series was going to be the high point of my week (
EE has the best deal with a set of 8 for $19.99 per figure and free shipping
, by the way), Hasbro has to go and come up with a set of Marvel figures that appeals to my quirky sensibilities like no other set before: it's what looks to be a San Diego Comic-Con 2016 Exclusive Marvel Legends Collector's Menagerie set!
I can't identify the accessories in this image off the top of my head (help me out, readers), but I am pumped about the five figures included in this box set!
Much like The Collector (best known for his role in the Guardians of the Galaxy movie) loves collecting oddities from around the universe, this set gathers up some of the oddball characters that are too niche to include in a mainstream mass-market toy line!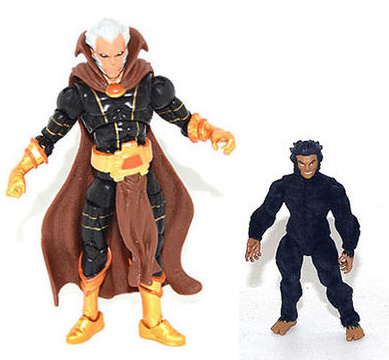 This Marvel Universe (AKA Marvel Legends 3.75″ scale) set includes the following:
The Collector (Comics-Based)
Moon Boy (of "Devil Dinosaur and Moon Boy") — 100% New Mold
Cosmo the Space Dog — 100% New Mold
Howard the Duck — 100% New Mold
Lockjaw the Teleporting Inhuman Dog — 100% New Mold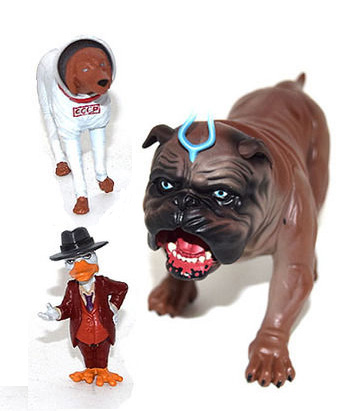 Five characters never-before-done in this scale, and four of them are all-new molds! Does it
get
any better than this?! Moon Boy is a Jack Kirby-created character who's never had any kind of toy or figure before, so I think he's especially a treat. Dare we
dream
Hasbro is planning a Marvel Legends Devil Dinosaur figure for release someday?!
Honestly, I've been expecting some sort of weird Marvel Universe scale set to be announced any day now, as the Marvel Legends Lockjaw figure shown during the Hasbro panel last year has never had any release details revealed to-date. But I never expected we'd see actual figurines of Cosmo the Space Dog and Moon Boy! Crazy!!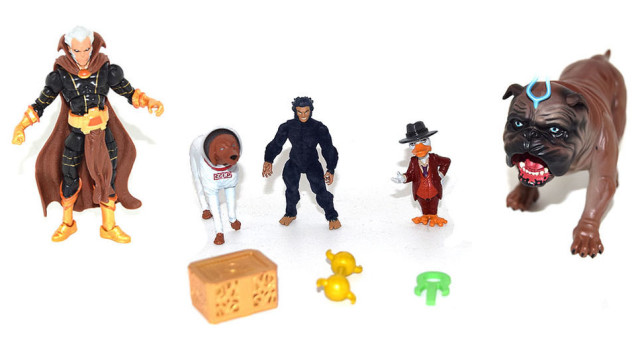 What do you think of what is presumably the very first Hasbro Marvel Legends SDCC 2016 Exclusive set of figures to be revealed, Marvel collectors? Do you like this selection of oddball characters that will help flesh out the 4″ Marvel Universe, or were you hoping for some characters that are a bit more, well… famous?