Heads up, true believers! Hasbro has been teasing us about it for over half a year, but the time has finally arrived for the most talked-about Marvel Legends wave in years: the Marvel Legends X-Men Juggernaut Series is now up for order! With one of each of eight new 6″ figures and an impressive Juggernaut Build-A-Figure in every case, this hands-down may be the best case of Hasbro Marvel Legends 6″ figures ever released!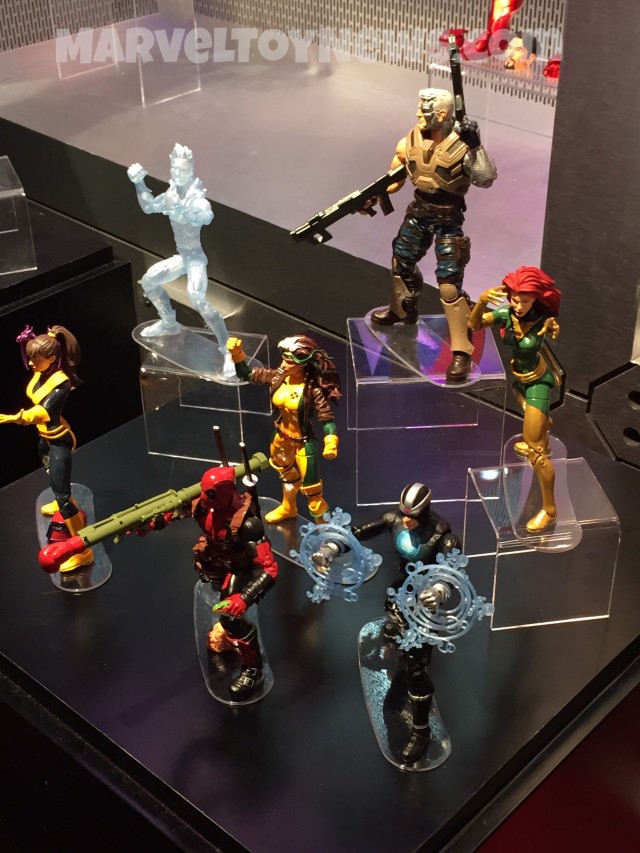 Make no mistake: Hasbro is well aware of how starved X-Men Legends collectors are and exactly how great the demand for new X-Men toys is.
That's why they spread the announcements of the figures comprising this year's X-Men Marvel Legends series figures out over the course of seven months!
But now, all nine figures (including the BAF) stand revealed, so let's talk about the X-Men…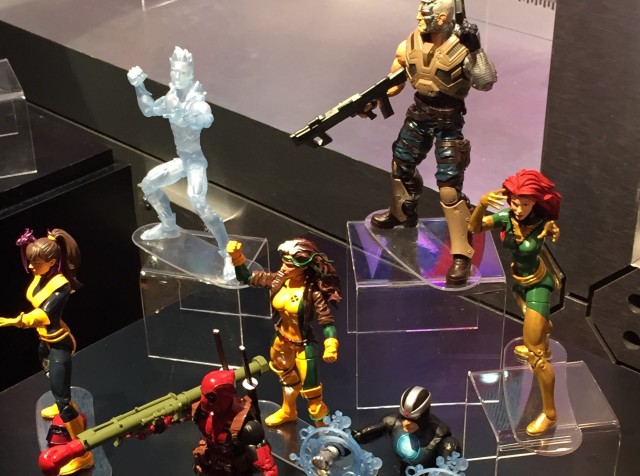 The Marvel Legends 2016 X-Men Case Ratios are as follows:
(1) Brown Costume Wolverine
(1) Phoenix
(1) Iceman
(1) Kitty Pryde
(1) Jim Lee Rogue
(1) Cable
(1) Deadpool
Yep, it's true: a Hasbro Marvel Legends series where every figure is even-packed and there are zero repeats in each case. Hallelujah! And moreover, every figure in this wave is a fan-favorite that thousands of collectors are gonna want!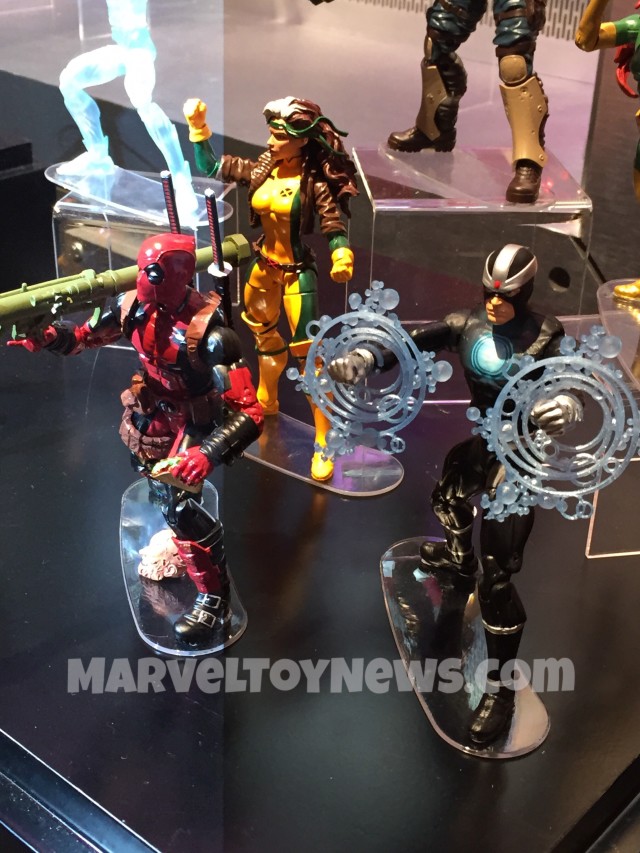 With none of these characters being readily available in stores as six inch figures for a few years now, I honestly can't see any of these ending up being pegwarmers in the long run. This series should be a raging sales success for Hasbro through-and-through. The new 2016 Marvel Legends Deadpool figure is going to be
nuclear-hot
beyond any shadow of a doubt, though, so if I had to pick a new "Black Panther", it's definitely Wade.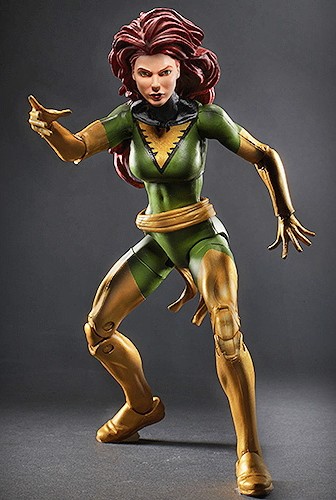 Aside from Deadpool, I suspect that the new Marvel Legends Phoenix figure is going to sell like wildfire as well. Though the adult Jean Grey has been dead in the comics for over a decade now, there's always a huge demand for Jean Grey figures–especially ones of her as the Phoenix. Will Hasbro ever repaint this figure as Dark Phoenix…? We shall see…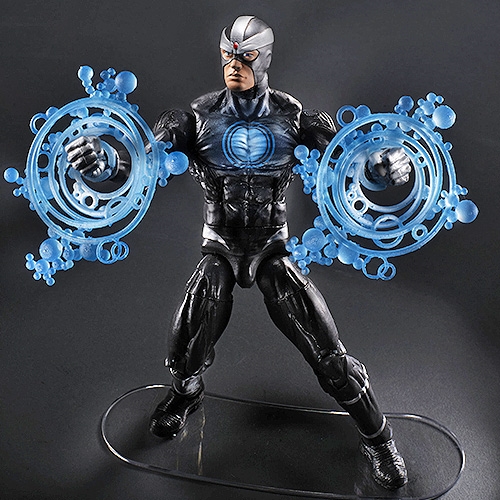 Two other figures in this wave that I'm especially excited about are the new Marvel Legends Havok (with awesome cosmic effects pieces) and Kitty Pryde figures. While both of these classic X-Men team members have been immortalized before in the Toybiz line, they were hard-to-find exclusives that I legitimately never found in a retail store at all. At last, Kitty Pryde and Alex Summers will be more readily available for the masses!
The X-Men Legends Build-A-Figure is the monstrous Juggernaut figure that Hasbro finally revealed this week, and while some have complained that the figure looks similar to past Juggernauts, the Juggernaut Build-A-Figure has superior articulation to the Marvel Select version and far better proportions than the Toybiz Juggernaut.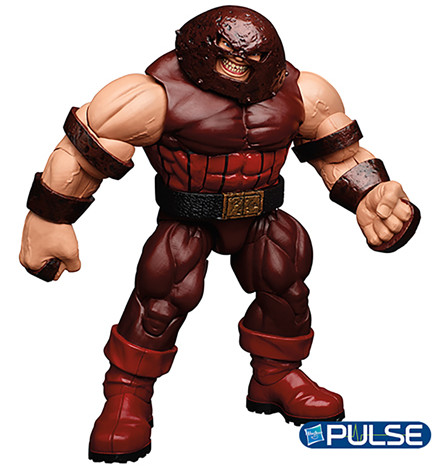 The Juggernaut Marvel Legends X-Men Series is now available for order, and is scheduled to be released in June/July 2016. EE is offering the whole case of 8 for MSRP and with free shipping, which is the best deal around. With this set likely to be one of the hottest in years and the complete set being in every case with no doubles, I highly advise pre-ordering this set online unless you really love the thrill of the hunt. I suspect this set will be a real pain to put together in stores.
Now that it can finally be pre-ordered, are you planning on picking up the Juggernaut Series of X-Men Legends, Marvel collectors? Which of the figures in this series are your must-haves (if not all of them)?