They say that life is cyclical–and it looks like Funko POP! Vinyl collecting may be too! One of my big regrets as a Funko collector is that I never picked up the exclusive yellow-orange Deadpool POP Vinyl that was released a few years ago, and which now sells for well over $100 on the aftermarket. But in their benevolence, Funko is giving collectors another chance at this popular colorway–and Wade's brought a Peggy Carter variant with him! The online exclusive Funko Yellow Deadpool & Sepia Agent Carter are now up for order!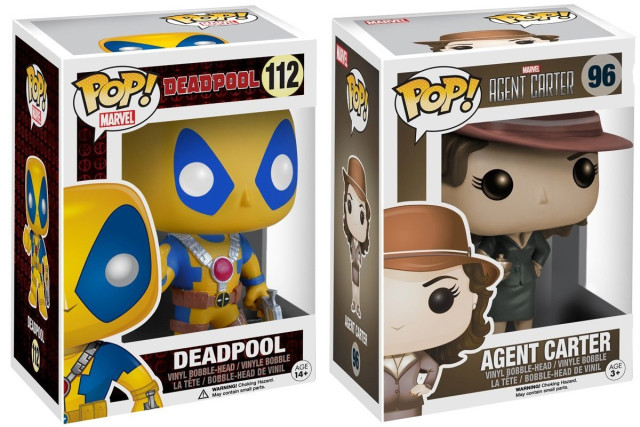 Amazon has brought us some of the best Funko Marvel POP Vinyls exclusives over the past few years, from unmasked Star-Lord to Glow-in-the-Dark Yellowjacket and Baymax. And now they're back at it again, with a new pair of exclusive Marvel POPs just in time for Valentine's Day!
While neither of the new online exclusives are new molds–the Agent Carter figure was first released in the latter half of 2015 and the Thumbs Up Deadpool was just officially released a few weeks ago–both of these variants are colorways that are really striking and likely to be very popular with Funko collectors.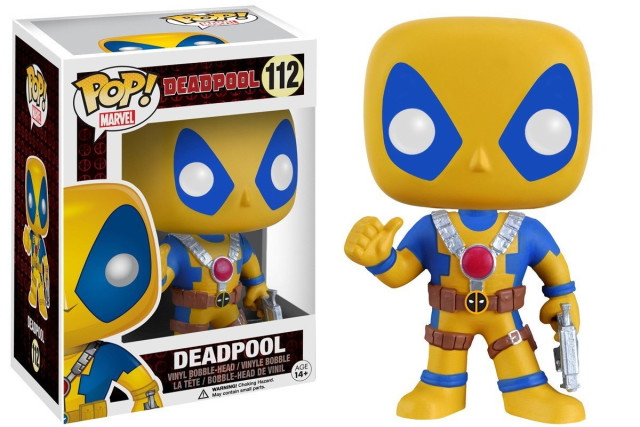 The Sepia Tone Agent Carter exclusive is meant to have an "old-time TV" feel to it, as Peggy's TV Series takes place far in the Marvel TV Universe's past (a few years after World War II). Peggy Carter has turned out to be one of the most popular Marvel characters to cosplay at various conventions the past few years, and her Funko figures have been consistent sellers in stores. This is a creative variant of Peggy that ought to do quite well.
Meanwhile, the convention orange Deadpool from 2013 regularly sells for over $100 these days, and is out of the budget of most collectors. While this version is far more yellow and less orange than that version, I'm willing to save myself $90-ish dollars by settling for this good-looking yellow-and-blue Wade Wilson colorway on the newer, better Deadpool mold.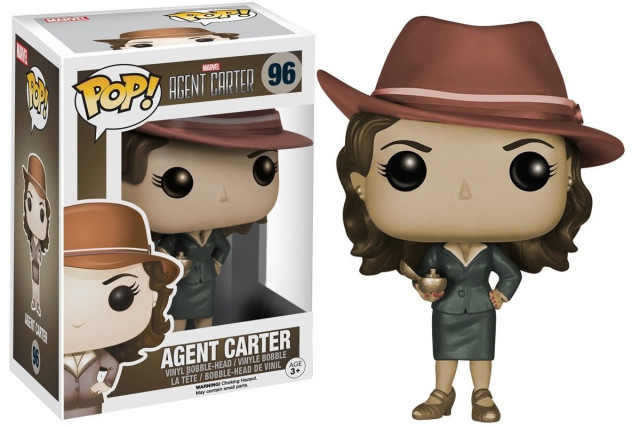 The Funko Yellow Daredevil and Sepia Agent Carter POP Vinyls are now up for order, and are scheduled to be shipped out by February 15th, 2016. Most Amazon Funko exclusives sell out very quickly (with the exception of poor GITD Yellowjacket), so I'd definitely recommend placing an early pre-order if you want to be guaranteed one of these popular characters. I have a hunch that Yellow Deadpool is not a POP that's going to hang around!
Are you planning on picking up either of these latest Funko variants, Marvel collectors? Or are you at the point where there's simply too many Marvel POPs out there to even contemplate going after exclusive repaints like these?