When Hasbro released a non-classic Marvel Legends Black Knight figure in 2007, fans were thrilled to get a 6" Black Knight figure… but less thrilled with the costume choice. With Black Knight no longer having much of a presence in Marvel comic books, it wasn't clear whether or not we'd see Dane Whitman ever get another day in the sun. But for their one new Marvel reveal at MCM London Comic-Con 2017 over the weekend, the Marvel Legends 2018 Black Knight figure joined the battlefield!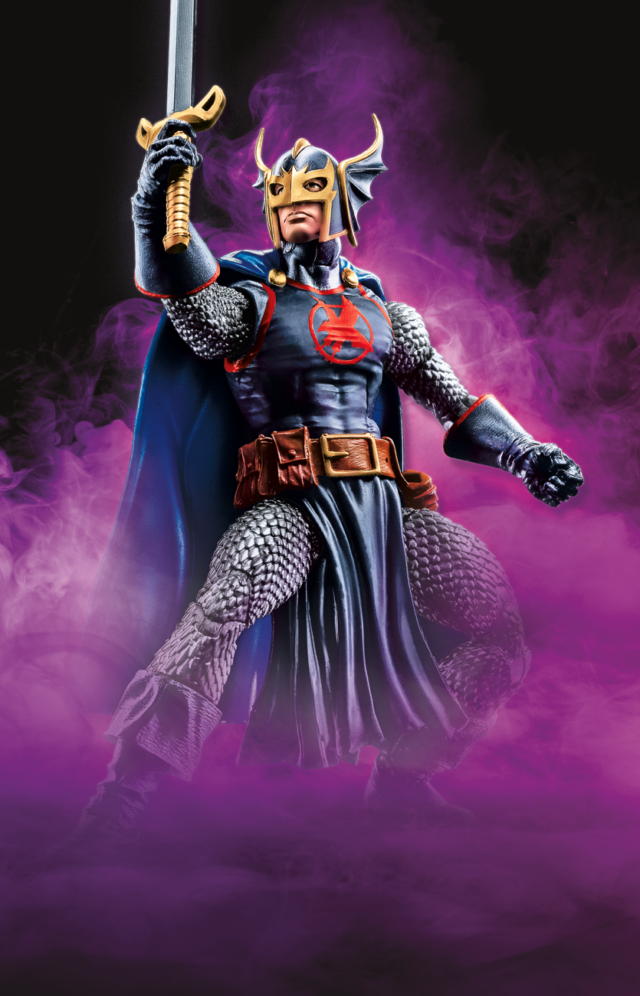 When we got that outstanding Dreadknight figure in the SDCC 2016 The Raft set, it seemed like the writing was on the wall that we'd be seeing most of that tooling reappear for a Black Knight Marvel Legends figure down the road.
There wasn't really any 2017 ML series that you could easily slot the Black Knight into thematically, but with multiple Avengers Infinity War Legends waves lined up for next year, the time is finally right!
At a glance, I think this Avengers Legends Black Knight 6" figure looks pretty slick, and is a vast improvement over the version that Hasbro produced a decade back. I loved the chain mail and skirt on Dreadknight last year, and I love them here once again.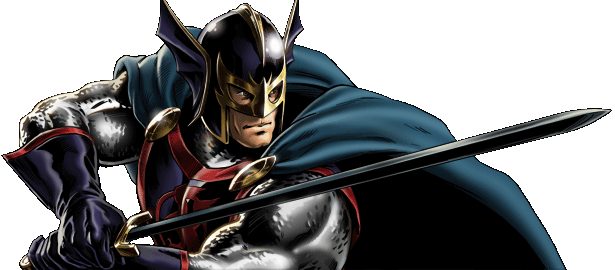 The one thing that's proving a bit controversial about this newly revealed action figure is the head choice, which features the Avengers Alliance Black Knight winged helmet design from the video game (and also from the classic Marvel UK comics).
Now, the winged Black Knight helmet isn't my favorite look either, but we haven't seen enough details regarding this figure to panic yet. The helmet may actually be removable, or there may be an interchangeable non-winged classic helmet. In this instance, we're going to have to wait a bit and see.
How long we'll be waiting is a bit unclear, though. While Black Knight was announced as part of the 2018 Marvel Legends Avengers Infinity War series, it wasn't stated at MCM Comic-Con which wave he would be in. My intuition says Wave 2, but that is purely an unsubstantiated guess.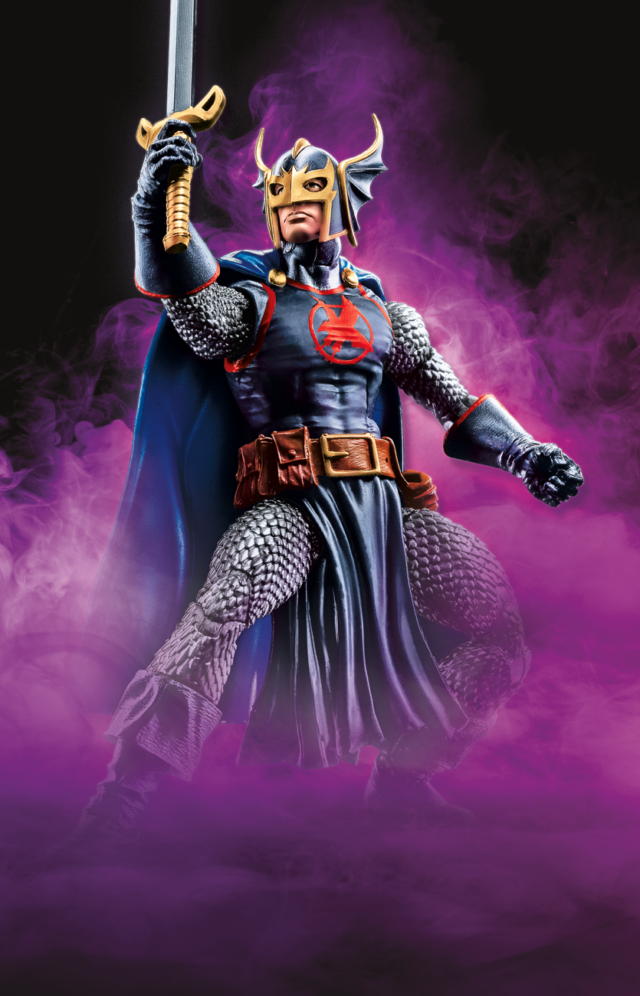 Regardless, at least we know that the Black Knight will ride again next year! I'll post updates here and to the Marvel Toy News Twitter and Facebook Page as more details regarding Dane—and the rest of the 2018 ML lineup—are revealed.
Now that we've gotten our first great look at him in this hi-res image from Hasbro, how do you like the new Black Knight, Marvel collectors? Is this an upgrade to the 2007 figure in your opinion, and are you planning on picking him up next year? What are you hoping for as far as additional accessories (if any) go?