UPDATE 2/2/2018: If you're one of the many collectors who didn't want the whole set of Deadpool Legends figures and just wanted to pick and choose your favorites, now you've got that option: individual figures of Marvel Legends Cable, Domino, X-23, X-Force Deadpool and the rest are now up for order!
ORIGINAL 2/1/2018: Looks like when it rains new Marvel Legends, it pours new Marvel Legends! After twiddling our thumbs and waiting patiently for weeks while the first Spider-Man and Deadpool Marvel Legends Waves of 2018 hit internationally, our time on the sidelines has come to an end! Not only did the Lizard Series finally get solicited in the United States this morning, but now it's got company: the Marvel Legends Deadpool Wave 1 Sasquatch Series is now up for order!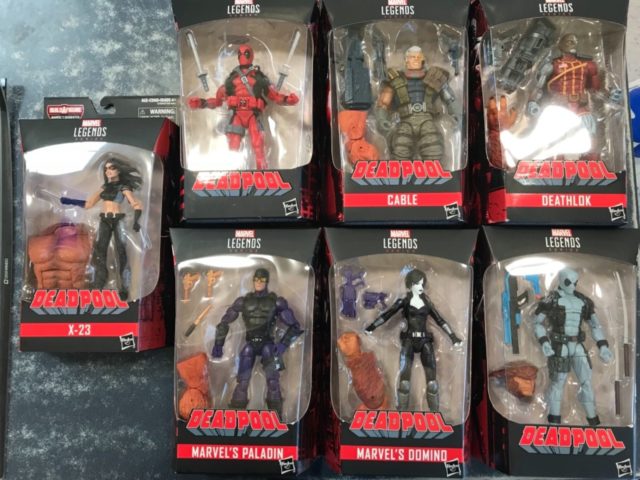 Hasbro has done a swell job of keeping a lid on their secrets this year, as up until last week, we didn't even have confirmation on who the seventh and final single-packed figure in the Deadpool Legends Wave 1 set was going to be.
But now, not only do we know that the series is rounded out by a mass-release Marvel Legends X-Force Deadpool–we can actually go ahead and place our orders for the whole case of 6″ figures online!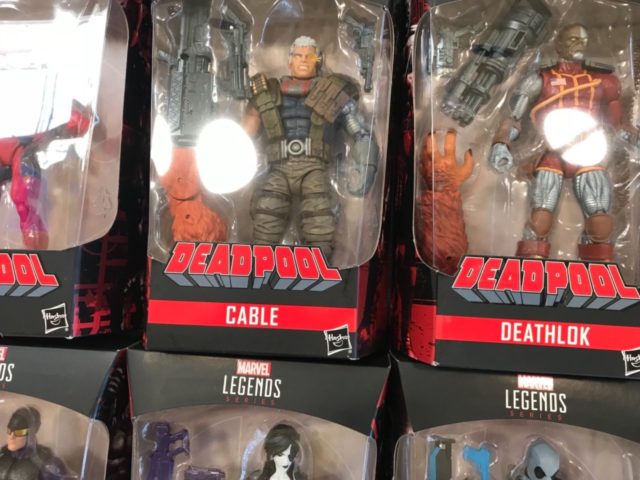 Given the characters contained in the series, I think Hasbro decided on the best possible case ratios for this wave:
(2) Classic Deadpool [Red Costume]
(1) X-Force Deadpool
(1) X-Force X-23
(1) Deathlok
(1) Paladin
(1) Cable
(1) Domino
Build-A-Figure: Sasquatch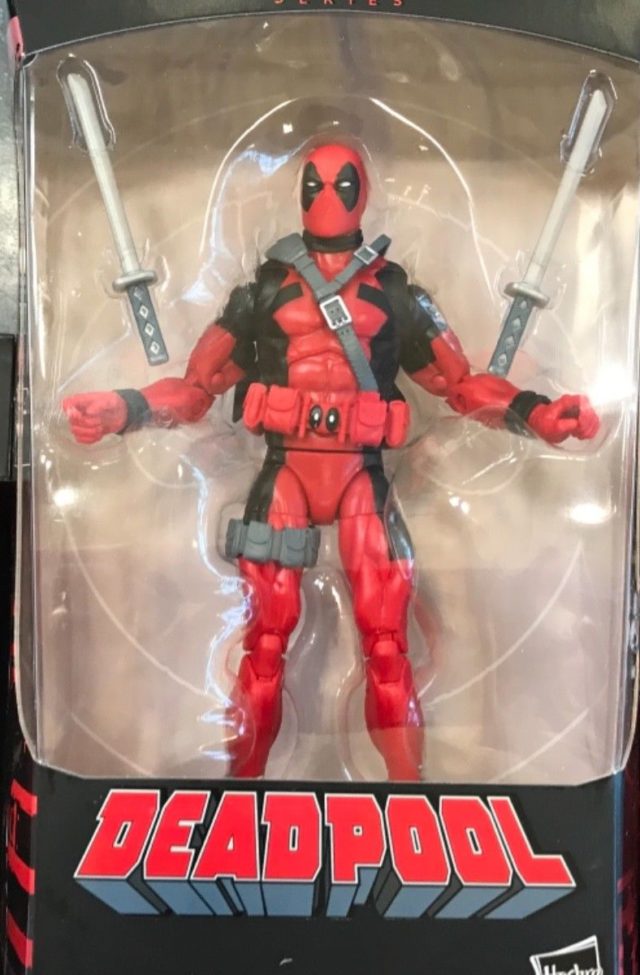 This is a great lineup with a lot of figures guaranteed to be hot–in particular Cable, Domino, red Deadpool, X-Force X-23 and X-Force Deadpool. There's always an extraordinary demand for plain old regular costume Deadpool, though, so I think Hasbro was smart to choose the red Deadpool Marvel Legends figures as the one figure in this series to double-pack.
I foresee Cable is going to be a tough grab for those looking to buy him individually, though. On the flipside, Deathlok figures have traditionally sold god-awful, and Paladin is a relatively unknown character. If any figures from this series are destined to warm shelves, it's those two.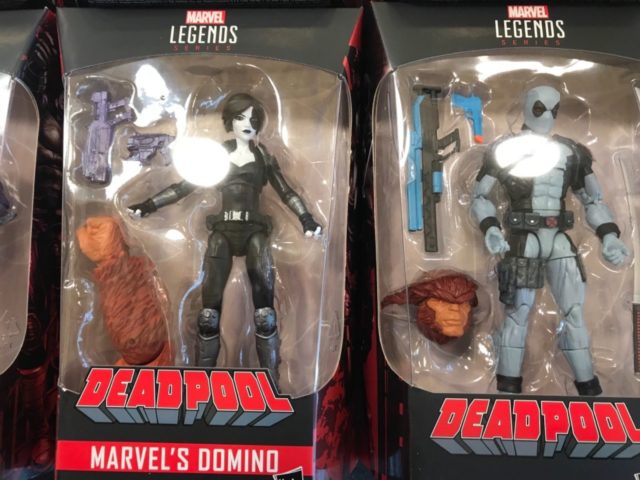 The Marvel Legends Deadpool Sasquatch Series is now up for order in the United States, with an official release date in April 2018. That said, I would be extremely surprised if we don't see EE and other retailers shipping out and releasing these figures later this month or early next month. We know that production of these figures is complete and cases are beginning to make their way stateside, so I just can't see these being held by stores for another two months.
With in-hand photos of the wave surfacing and the case ratios confirmed, what are your feelings about the first-ever Deadpool Marvel Legends figures series, Marvel collectors? Are you planning to seek out the whole set to build Sasquatch, picking and choosing your favorites, or passing over this entire series as a whole?