I was not at all sure that we'd be seeing any of the Marvel Legends 2018 X-Men series at HasCon this weekend, but at their inaugural convention, Hasbro was aiming to blow us away! And so, while we only got to see less than half of the wave, we did get to see three jaw-dropping headliners for the series: Tiger Stripe Wolverine, Mohawk Storm, and the first single-packed Hasbro Psylocke 6″ figure ever!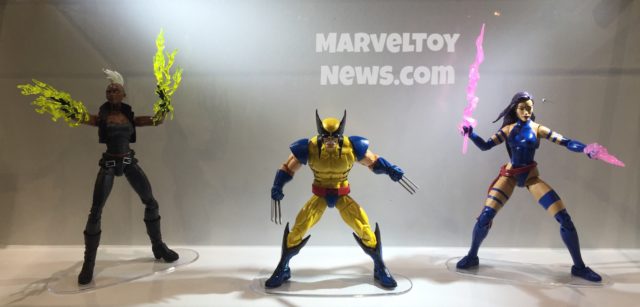 The biggest reveal of the show, which fans have been speculating and buzzing about ever since the 12″ version was revealed at SDCC 2017, is the new Tiger Stripe Wolverine! I won't call him Jim Lee Wolverine (because Rob Liefeld will come and yell at me again), but this is the iconic Wolverine costume from the 90's cartoon.
This looks outstanding, and even if it ends up packed at two-per-case (and let's all pray it will be), this is going to blow out of stores lightning-fast.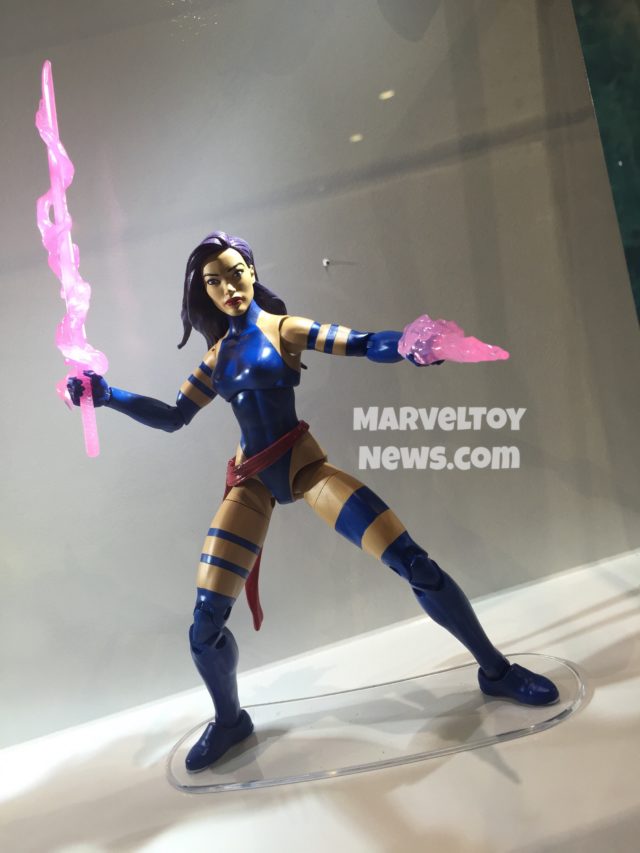 Joining Logan is an all-new Psylocke! It's been over a decade since a new non X-Force Psylocke 6″ figure was released, and this one is going to be a huge winner.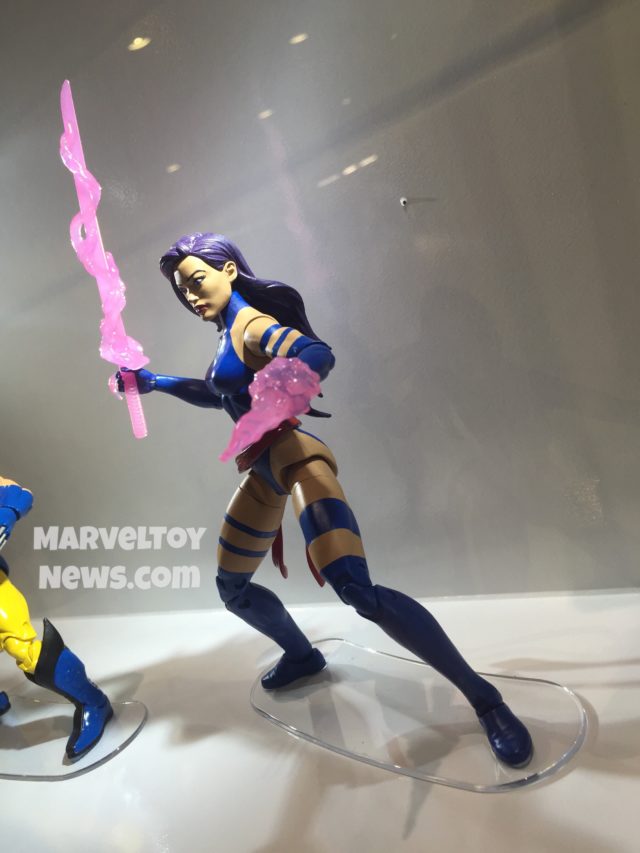 The new 2018 Marvel Legends Psylocke will be an all new mold, and will include a Psychic knife, sword, and even a butterfly psychic energy effects piece!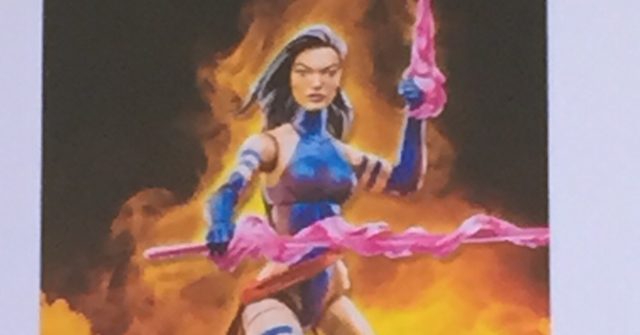 The butterfly effects piece wasn't displayed in the booth, but the Hasbro Marvel team did mention it during the panel as something that was coming with the figure.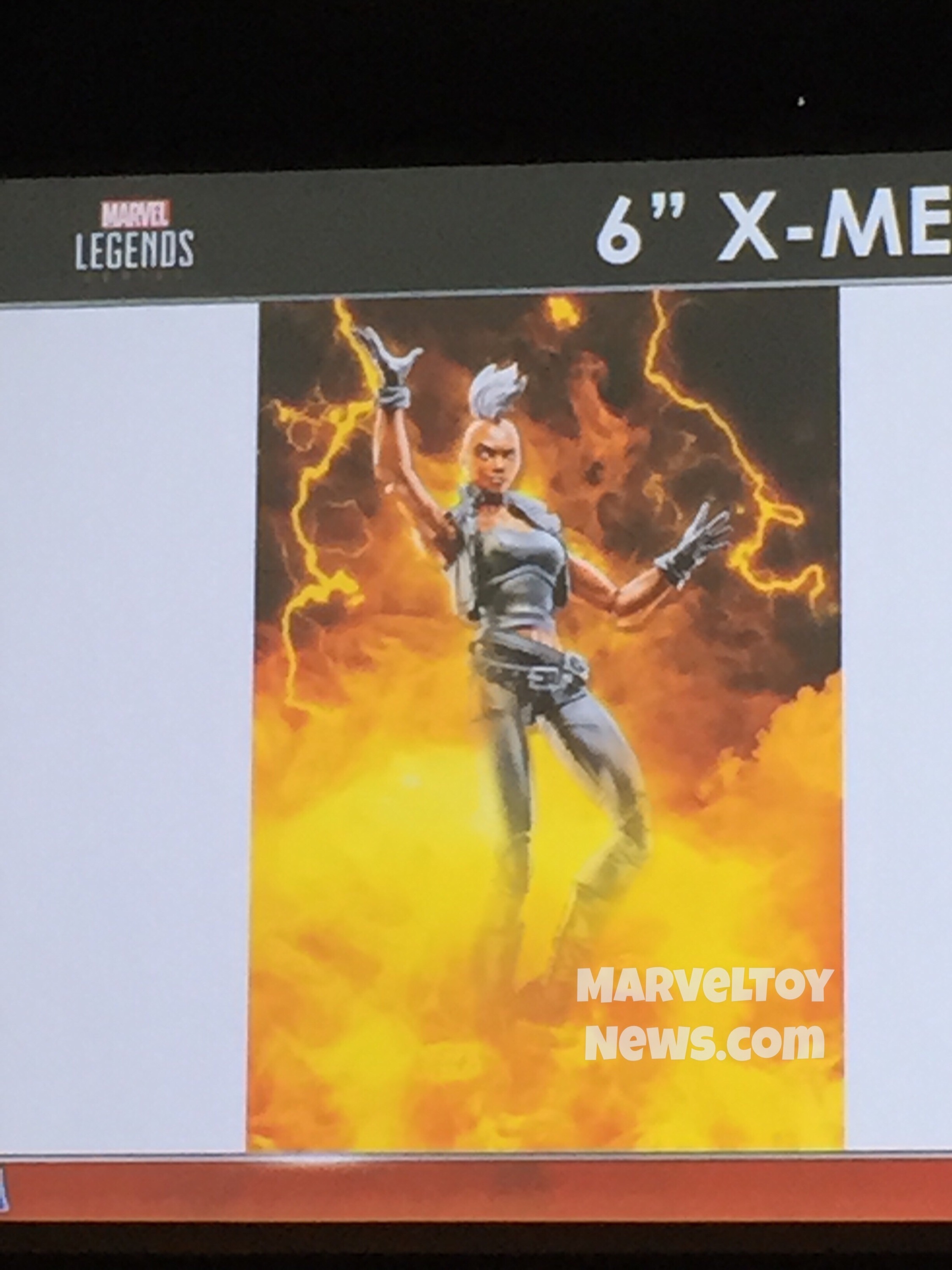 Rounding out the reveals is a true 6″ classic Mohawk Storm figure for the first time ever!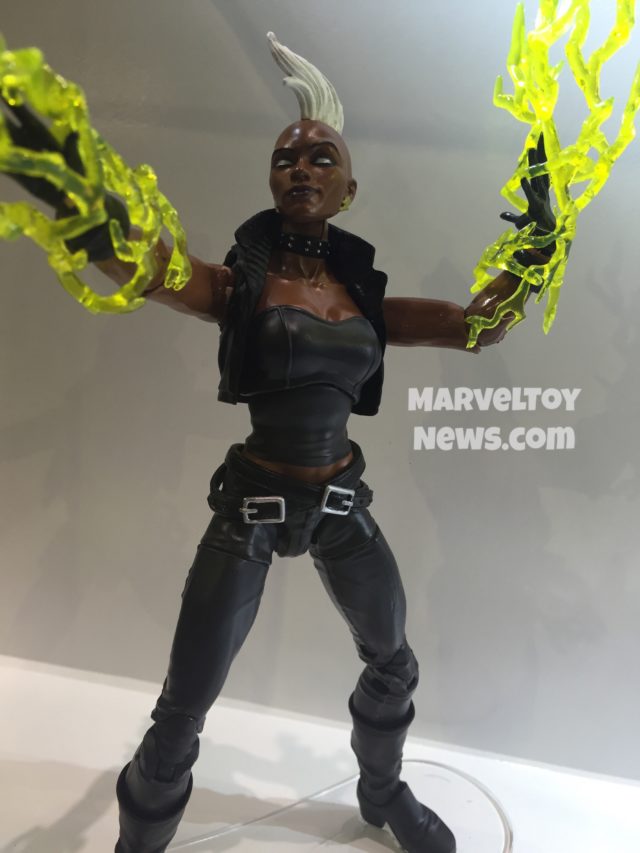 Hasbro wanted to get a new Storm into circulation, as the Toys R Us exclusive is incredibly expensive and hard to find.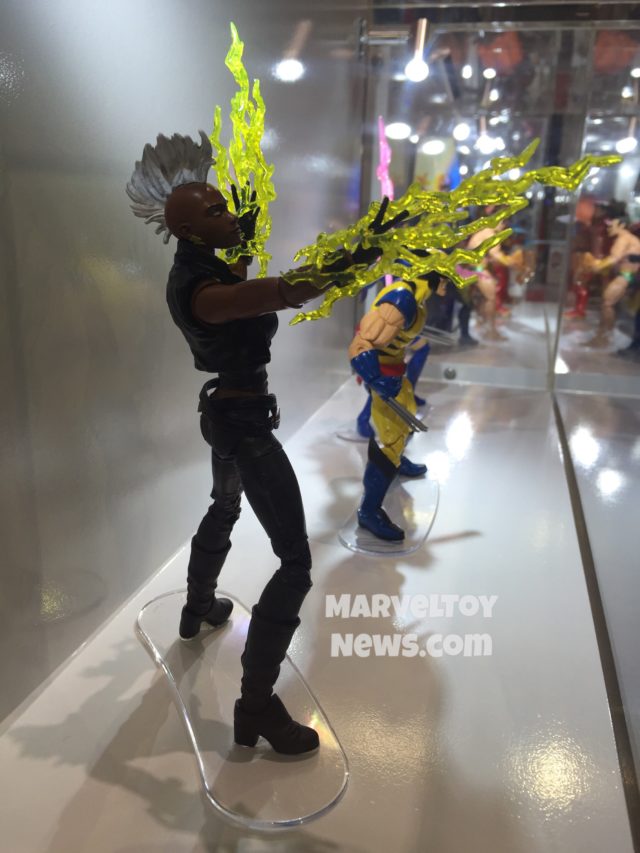 The bright yellow electrical effects pieces that come with the new Marvel Legends Mohawk Storm looks fantastic contrasted to the dark colors of the figure.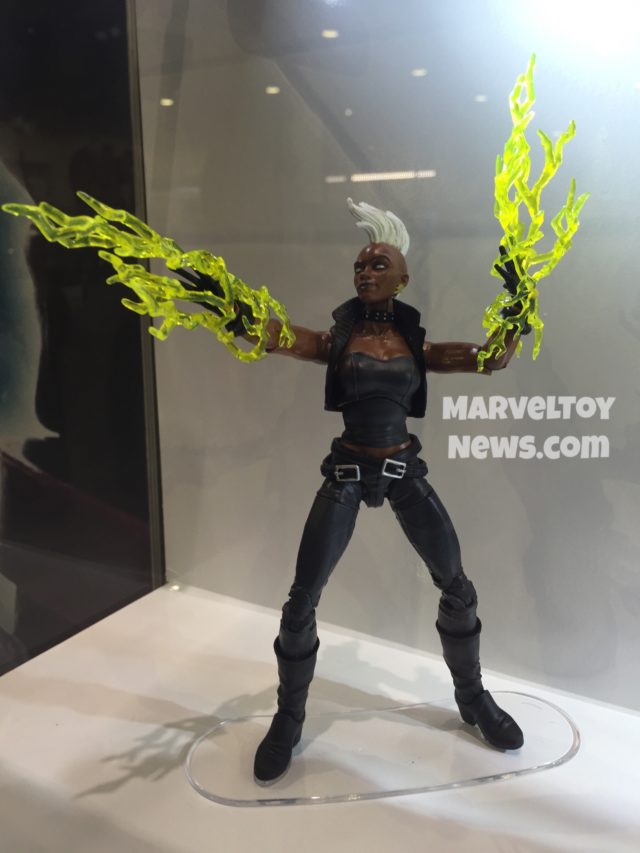 And hey–3-star Marvel Puzzle Quest Storm! Booyah!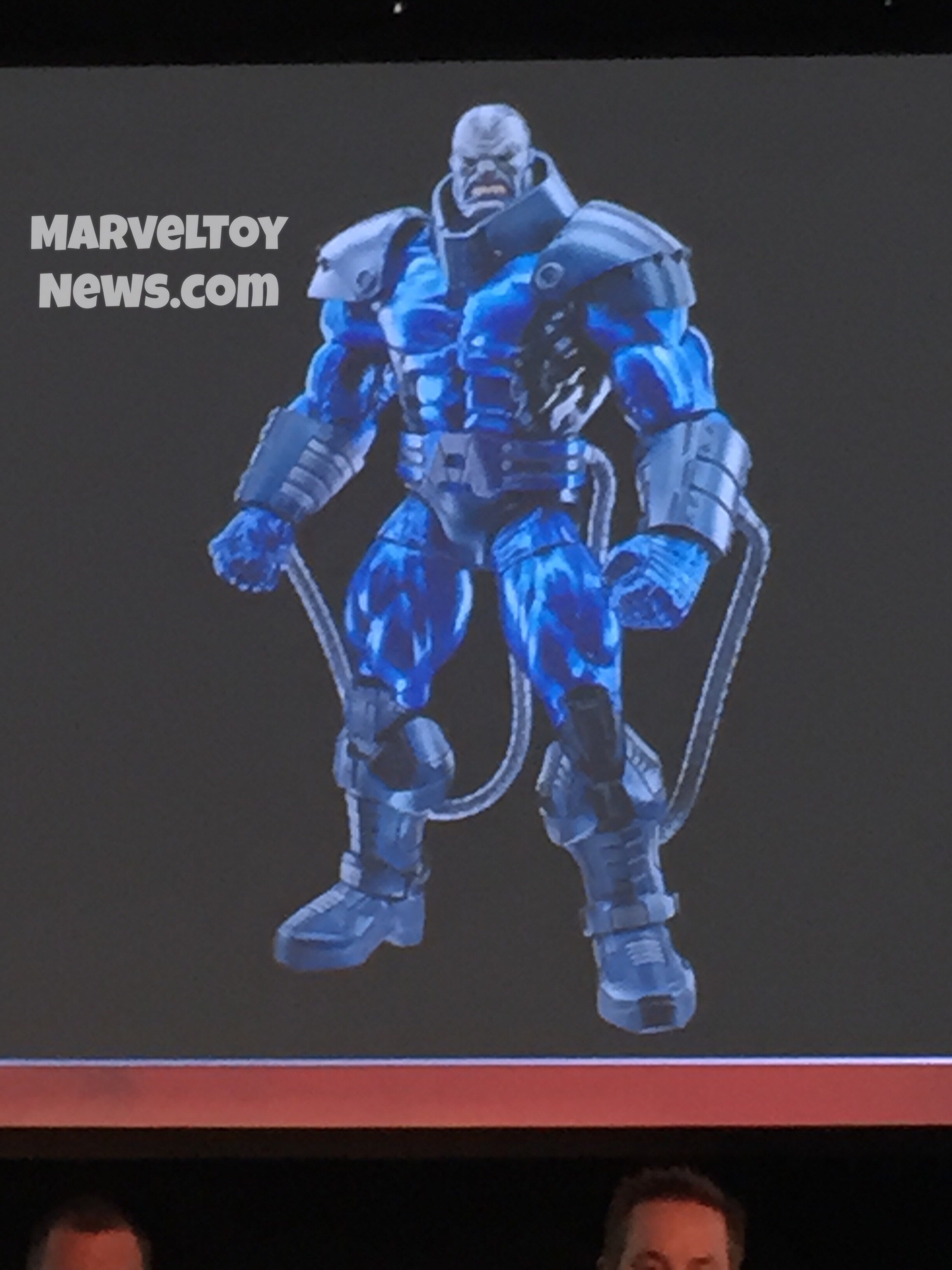 An updated look at the Apocalypse Build-A-Figure was also shown in his classic colors during the panel, and he looks pretty dang sweet.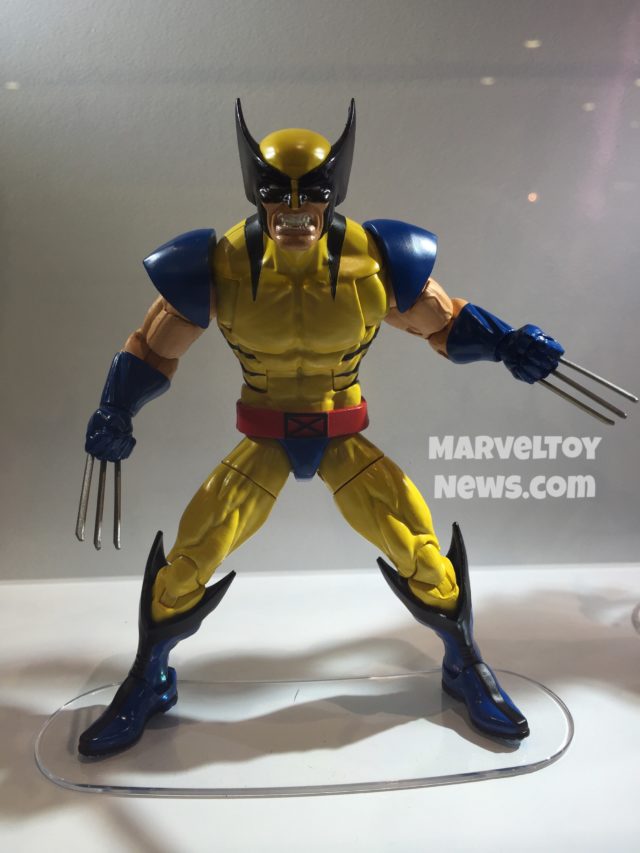 I'll add photos of the actual figures once they're added to the booth later on during the event, and be sure to follow the Marvel Toy News Facebook and Twitter Pages for updates throughout the weekend. This series of X-Men Marvel Legends figures should be up for order online in winter/spring 2018.
What do you think of the first three X-Men Legends 2018 reveals, Marvel collectors? Who are you hoping to see round out the series, and are these all must-haves in your mind?