While there weren't any previously-unrevealed Spider-Man Marvel Legends 2018 figures on display at HasCon this morning, the five figures previously-revealed for the next wave were all present and spotlighted at the Marvel booth on the floor, including the Lizard Build-A-Figure, Gwenpool, Lasher, Spider-Punk, and my favorite: Mysterio. And at the Marvel Legends panel this evening, one more hero joined the fight: a modern Marvel Legends Spider-Woman figure!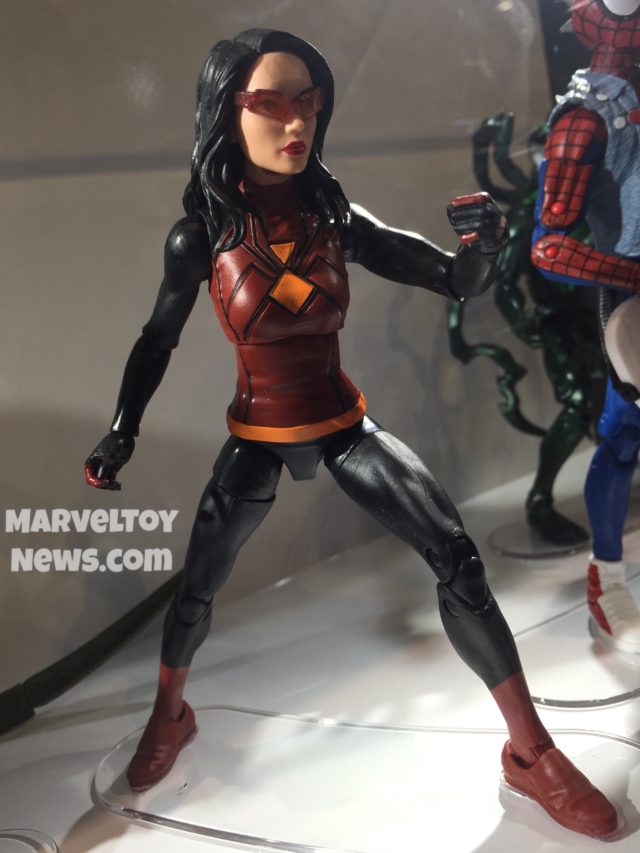 I know a lot of folks were hoping to see the full remainder of the first 2018 Marvel Legends Spider-Man series at HasCon 2017 today, but hey, Hasbro's gotta save something for New York Comic Con 2017 next month, right…?
Even so, the Marvel NOW! Spider-Woman Marvel Legends figure is certainly not chopped liver, and it's always a treat to see as-yet unreleased figures in person, so I went ahead and took some fresh photos of the quintet plus the newest Jessica Drew.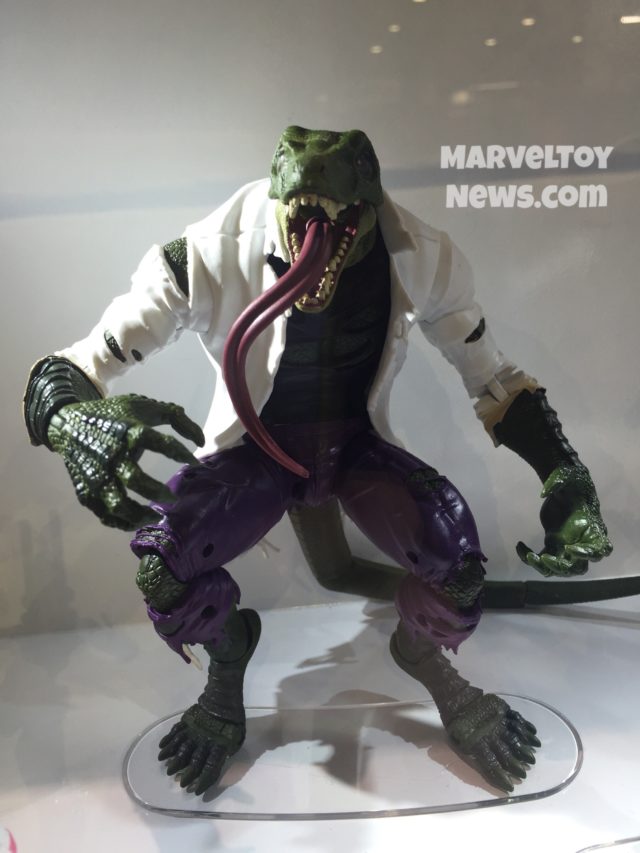 On to the figures that we've seen before! First up, the new Marvel Legends Lizard BAF. I know this guy is a little bit more "dinosaur" that a lot of classic purists would like, but I think this Lizard will win many of those fans over when they see him in person.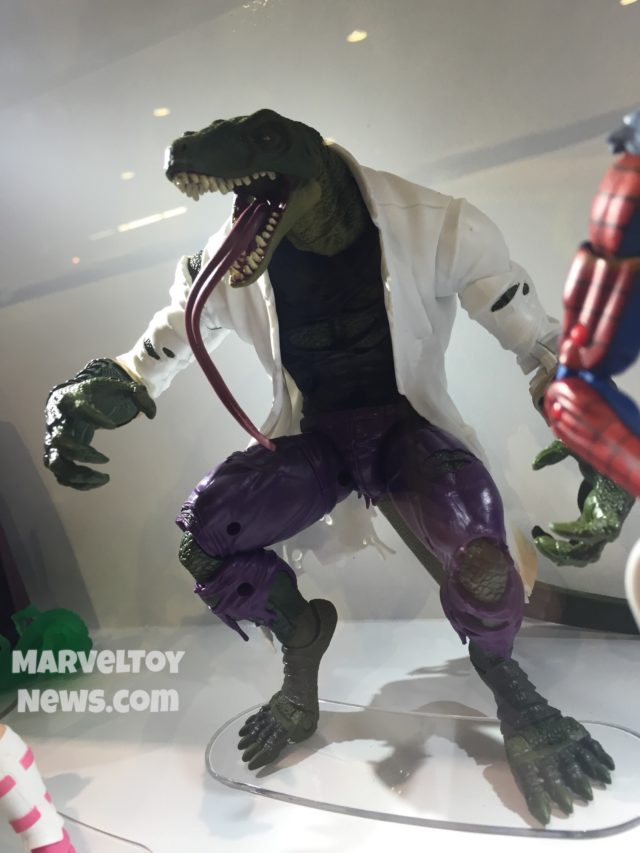 The Lizard Build-A-Figure has some outstanding sculpting detail, and looks like a real powerhouse threat to Spidey. Thumbs up from me.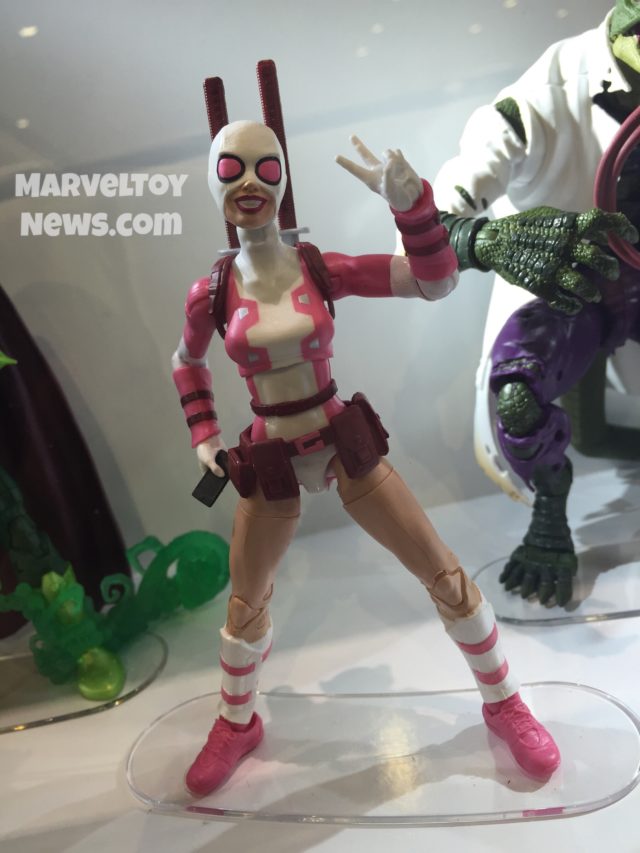 Second: Gwenpool. Try as hard as I have, I haven't been able to love Gwenpool (which is saying a lot, since I love almost every character I have covered in Marvel Puzzle Quest). Marvel Legends Gwenpool has a great, energetic look to her, but I'm not ecstatic that she still has no double-hinge elbows or biceps swivels.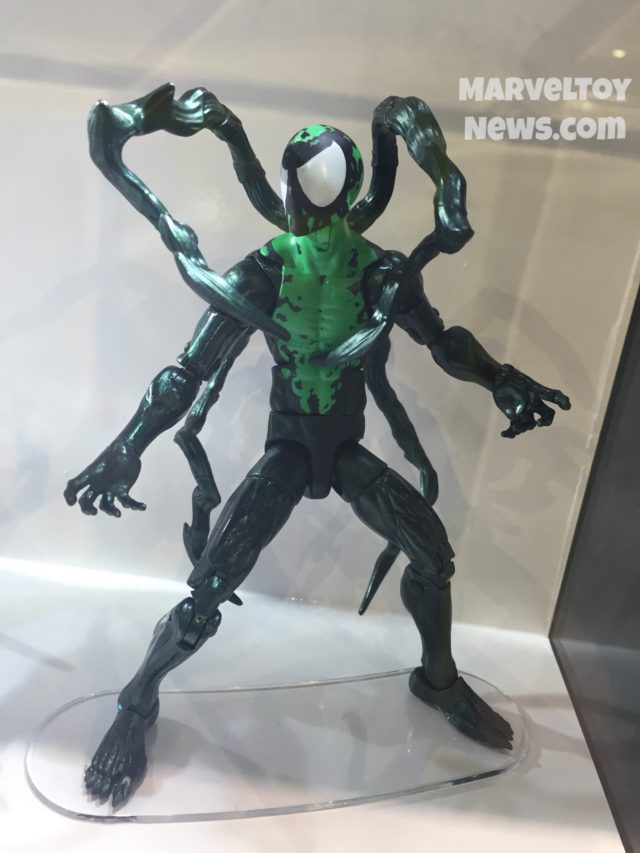 Lasher looks good (albeit perhaps slightly undersized), and it'll be interesting to see how a truly minor Symbiote fares saleswise. If Lasher performs really well, I wonder if we'll see all of his brothers (and sister)?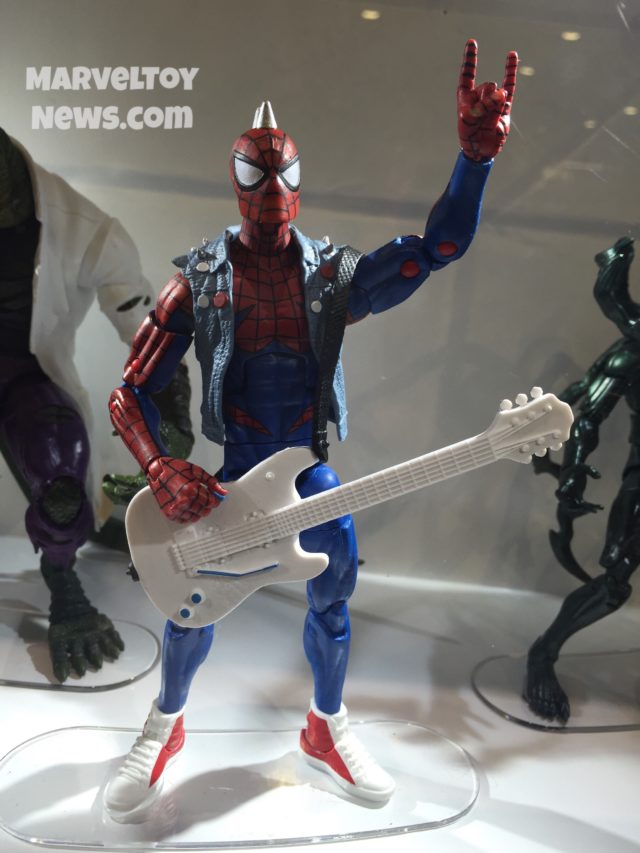 On the Spider-Man variant front, it's Hobie Brown Spidey–Spider-Punk!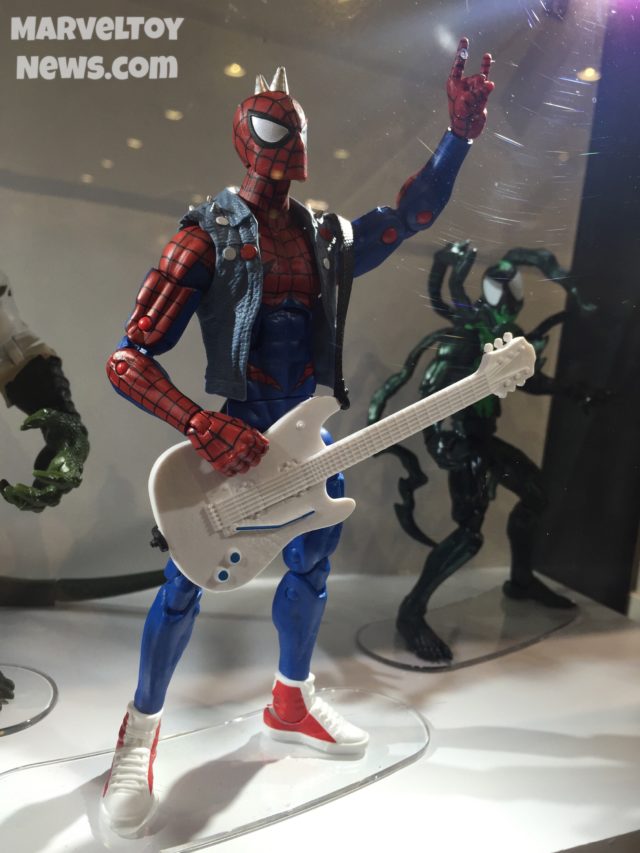 Yeah, that's right–the alternate universe rebel rocker Spider-Man. I know some of you hate this iteration, but for me? It's pure love.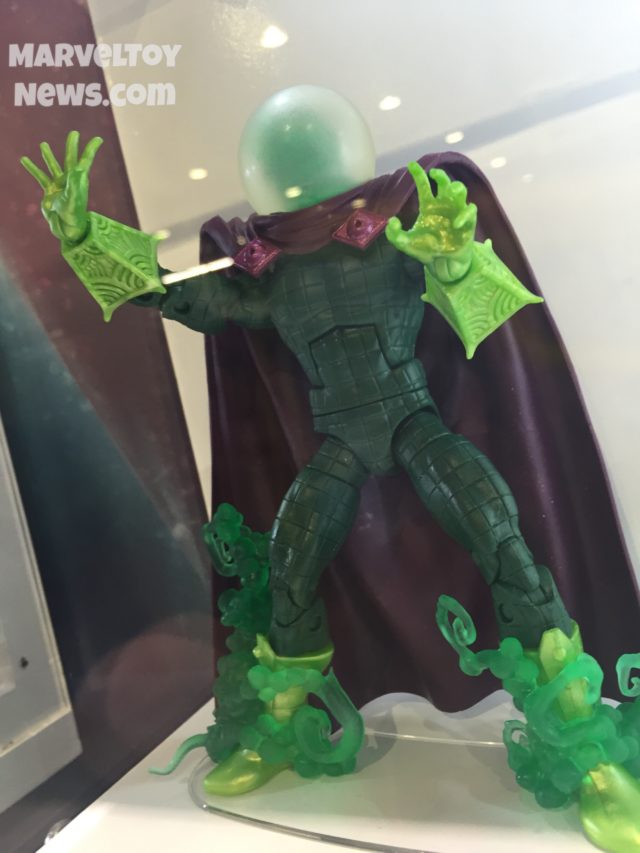 Finally, we've got the figure that's going to be the toughest to acquire from this wave for sure: the new 2018 Marvel Legends Mysterio!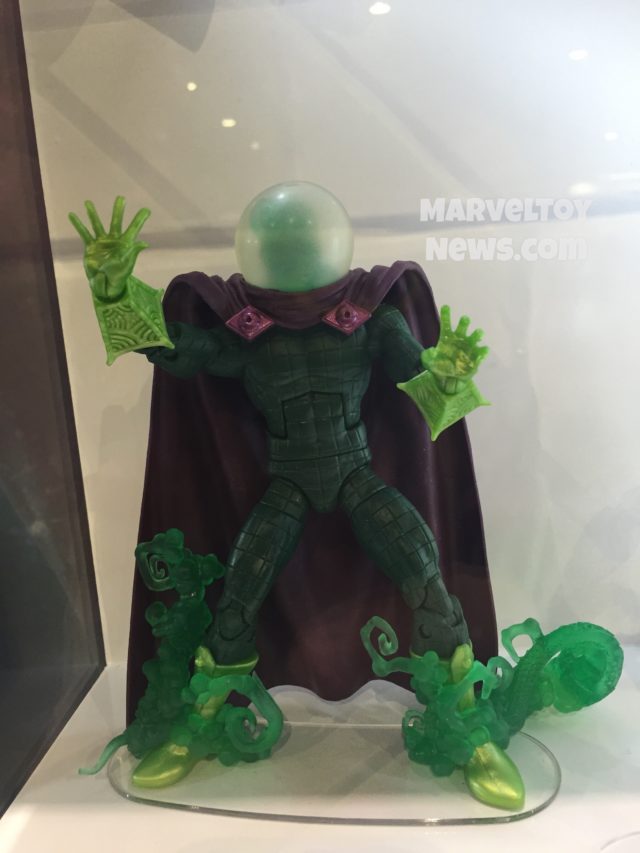 Tons of new tooling, all-new, incredible-looking smoke effects pieces for his feet and a mysterious head under that dome make this one of my odds-on future favorite figures! Cannot wait for this one!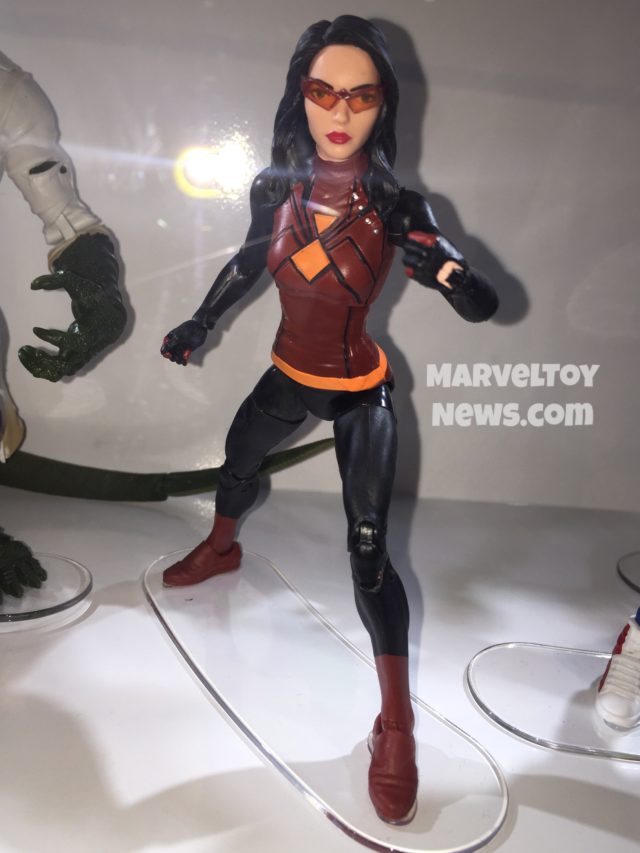 Overall, I think the Marvel Legends Lizard Series is an absolutely loaded wave of figures. While this is listed as being one of the first two 2018 series, I'm hoping that we'll see the Spider-Man Legends Lizard series up for pre-order online before the end of the year (Thanksgiving-time, perhaps?). Stay tuned to the Marvel Toy News Facebook and Twitter pages for updates as the newest figures go up for sale.
With the new Jessica Drew Spider-Woman, this series is now one step closer to completion! Who do you hope will round out this series, Marvel collectors–and are you planning to buy them all to build that awesome Lizard figure?