I posted earlier today about the megaton lineup of the first half of the 2018 X-Men Marvel Legends Apocalypse series, as well as the new Spider-Woman, but that's far from all Hasbro had up their sleeves at the HasCon panel tonight! In addition, we saw the debuts of Marvel Legends Shuri, King Cobra, Invincible Iron Man, Thanos with Infinity Gauntlet, Paladin and more! I stopped by the Hasbro booth one last time tonight to snap photos of them all up-close…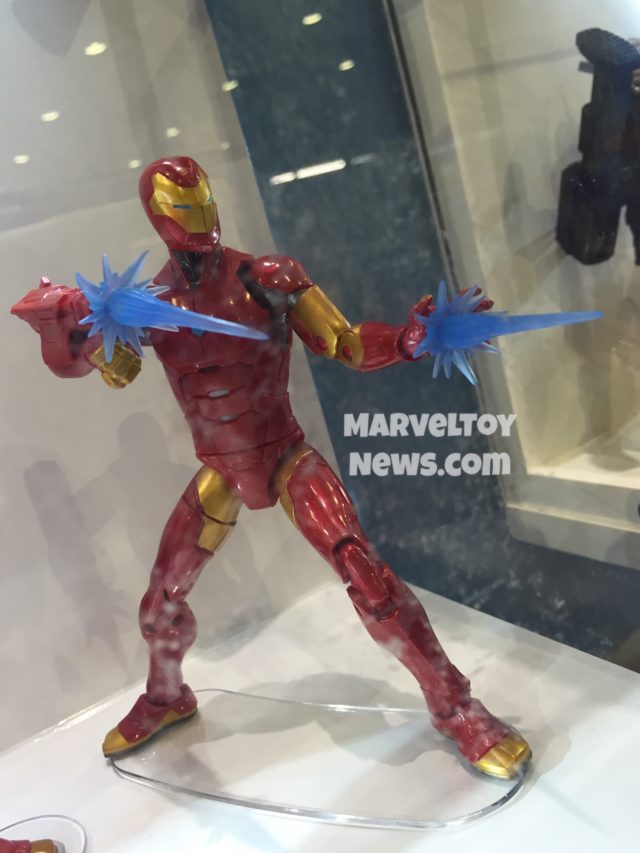 I thought Hasbro would show off a handful of new 6″ Legends figures at HasCon this weekend, but they actually went almost all-out, sprinkling reveals across almost every known upcoming series of ML!
Some are mass-release figures, some are store exclusives. All of them are tagged as being part of the 2018 lineup (although those have been known to start appearing by November/December each year). Let's take a look at the riches, shall we?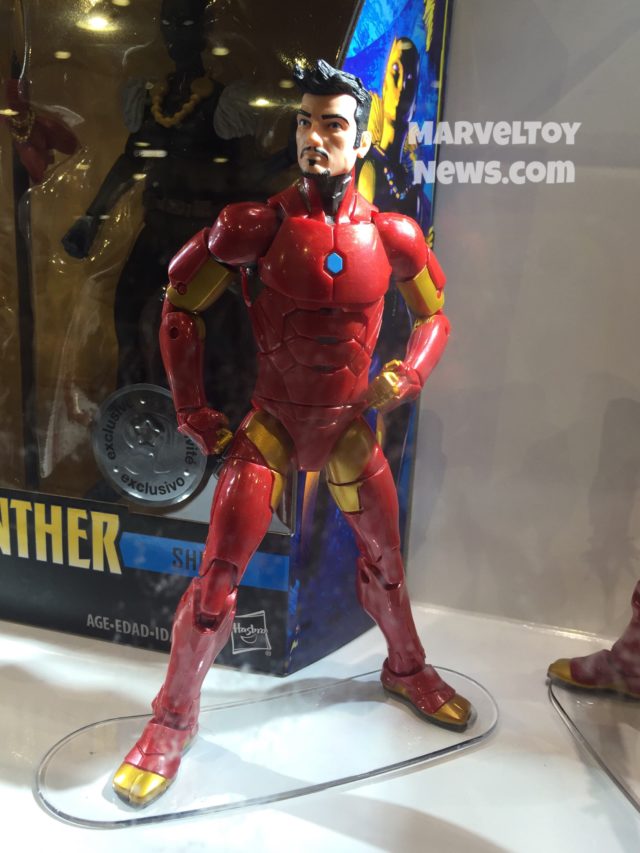 Firstly, we've got the first brand new comic-based Iron Man figure since the Guardians of the Galaxy Space Iron Man figure way back in 2014! Officially, this is the Marvel Legends Invincible Iron Man figure–and it looks grand. I love the add-on armor cannons and effects pieces.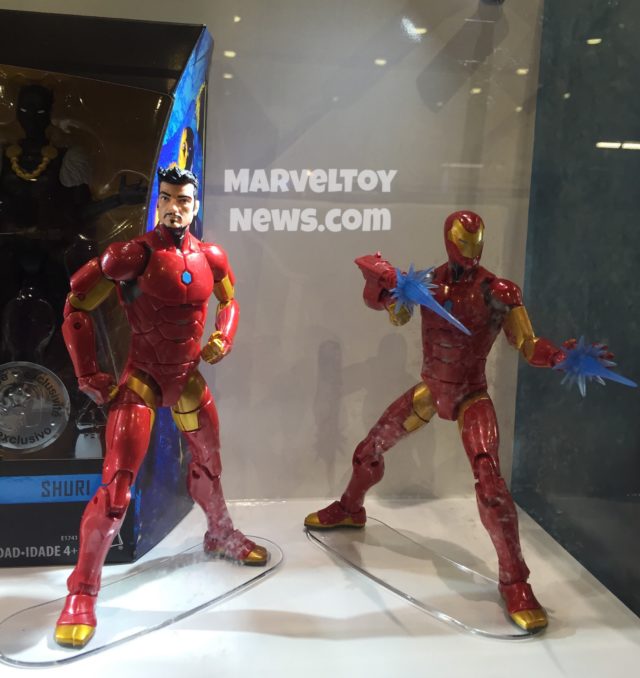 And yes, we even get a comic-based Tony Stark head. Lookin' slick, Tony! The Invincible Iron Man figure is the third figure revealed for the Marvel Legends Black Panther movie series, with Hasbro not ready (or able) to announce the movie half figures just yet.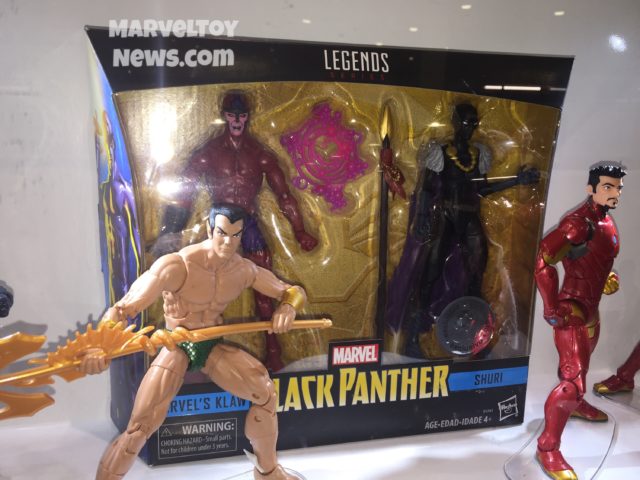 But speaking of Black Panther–! Toys R Us has an exclusive two-pack that was teased at SDCC 2017: Marvel Legends Shuri and Klaw! Klaw looks like an update of the previous Marvel Legends Klaw figure from 2012. I actually always liked that (poor-selling) figure, so I don't mind seeing him return with a newer mold.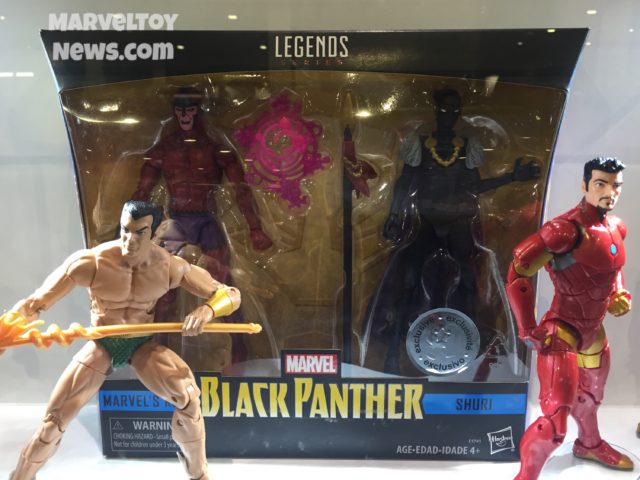 Shuri, T'Challa's sister and the female Black Panther, is a character I legit never thought I'd see in toy form. The fact that we're getting a 6″ comic book version of her and a non-Legends 6″ movie version of Shuri really makes my heart smile (what does that even mean?).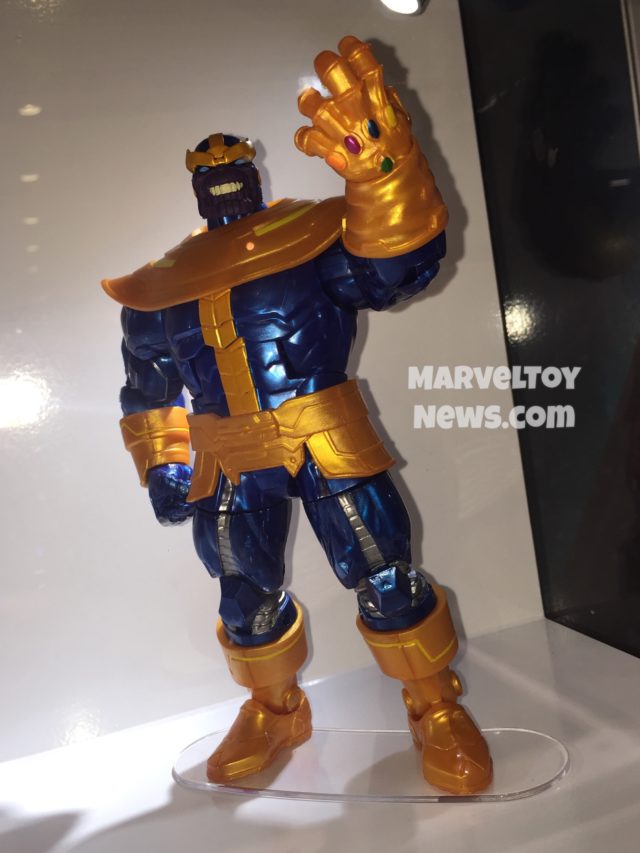 Walmart is getting their own exclusive as well, and it's a biggie: the Walmart Exclusive Marvel Legends Thanos with Infinity Gauntlet! This is the 2015 Thanos Build-A-Figure, now with a new head and a new Infinity Gauntlet. This release is gonna be hot, no doubt.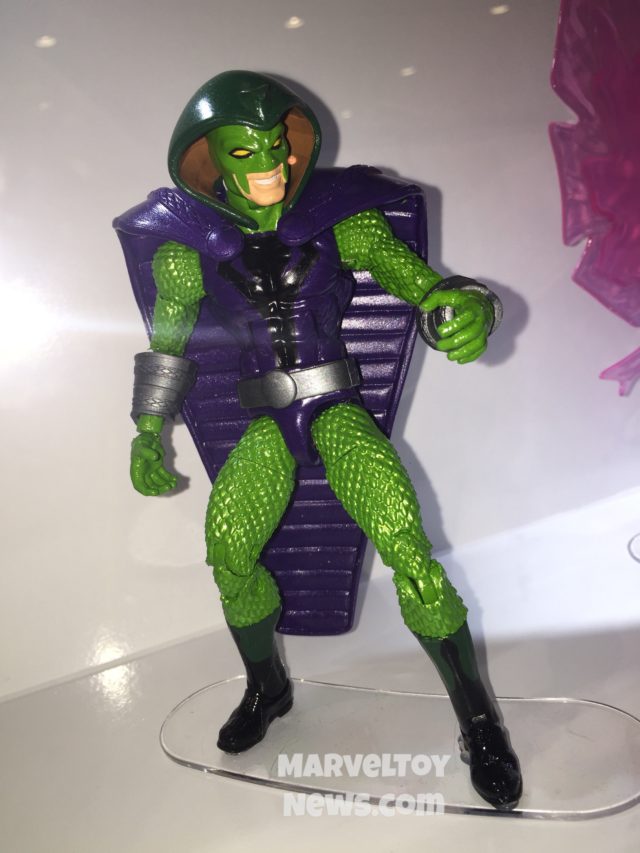 From the Avengers Infinity War Marvel Legends series 1 itself, it's a comic-based King Cobra figure joining the previously-revealed Songbird! King Cobra was on a leaked UPC list from a year and a half ago, so it's nice to see him finally released. (Will Tigra and Crossbones ever join him, though?)
Finally, it's perhaps the most obscure character revealed at the show: Marvel Legends Paladin! He'll join the Deadpool series, which I believe still have one more figure left to be revealed.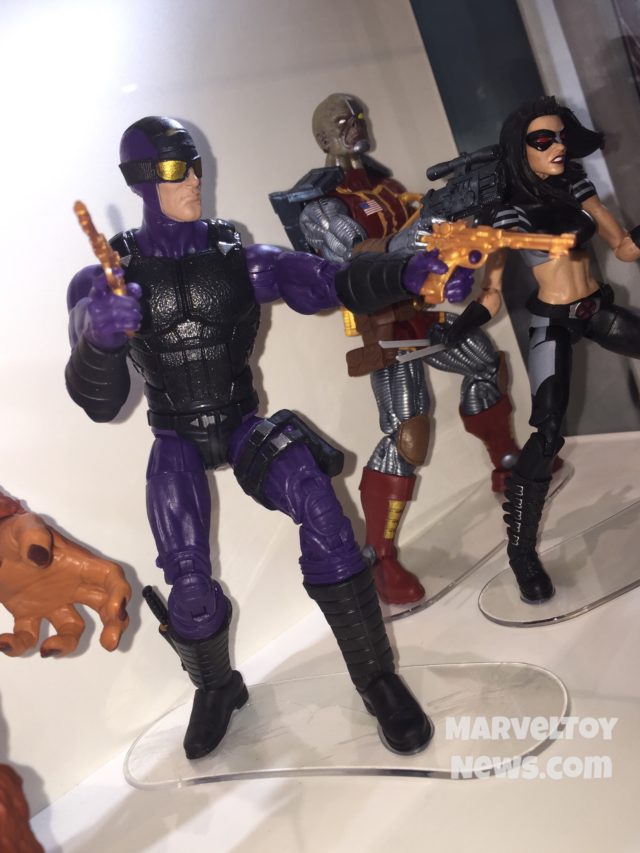 I believe that's the last of the reveals we'll see at HasCon, but I'll update the Marvel Toy News Facebook and Twitter pages if anything else is added to the booth tomorrow or Sunday.
How do you like this assortment of debuting heroes and villains, Marvel collectors? Are you psyched for any of this multitude of new reveals, or does nothing from this batch get your blood pumping?