It's been all quiet on the Marvel Legends front lately while we wait for the first wave of 2018 to arrive at mass retail (the Marvel Legends Black Panther movie series!), but word broke today about a pair of exclusives coming our way in just a few months. Not only did we get our first look at the packaging for Rainbow Deadpool (Deadpool Corps) box set shown at SDCC 2017, but also the first-ever reveal of a comic-based… pink and black Black Panther figure?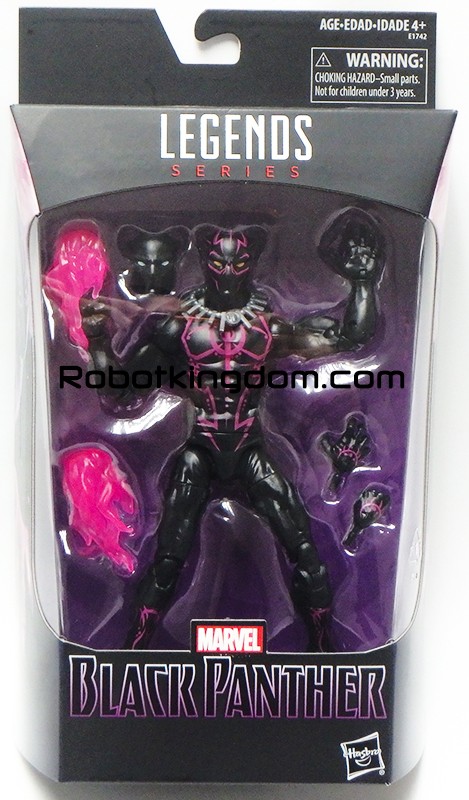 We've been spoiled the last few years with the first wave (or two!) from the next year's Marvel Legends lineup arriving around Thanksgiving-time, but it looks like 2017 is going to be breaking that pseudo-tradition. With one week left in the year, there's been zero mass retail sightings of the Black Panther Legends series anywhere in the United States (though they are starting to hit overseas and in specialty/comic book stores!).
But now, care of an unofficial reveal of the actual product by Robot Kingdom, we've got one more upcoming figure of T'Challa to look forward to, and it's definitely not one I think anybody was expecting: Vibranium Armor Black Panther with Tron-like pink highlights on his costume!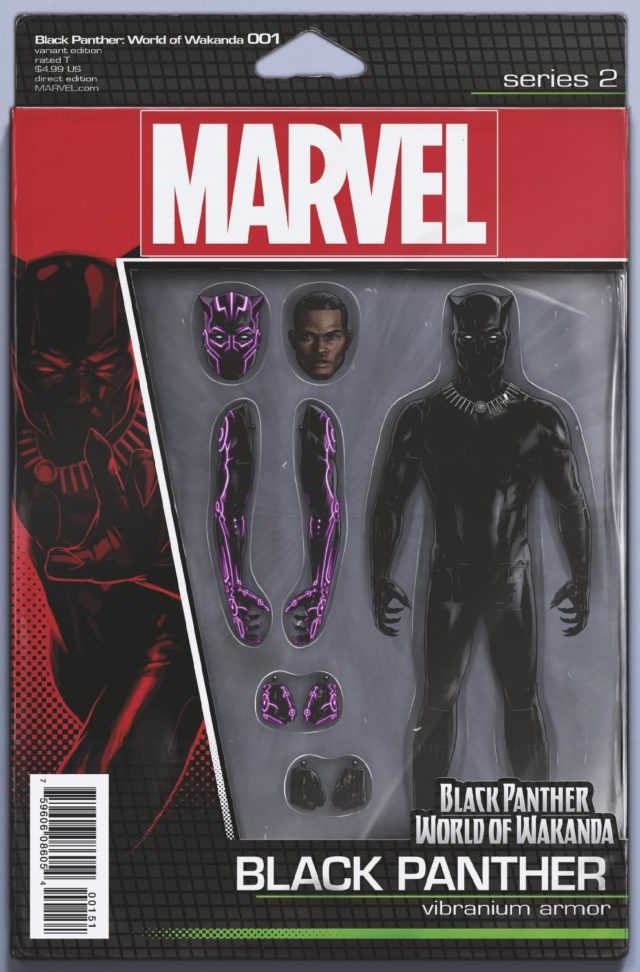 I confess that none of the Black Panther Comic book series are among the three dozen Marvel comics I buy monthly, but I do make it a point to pick up all of the action figure variant covers when I have the opportunity. And so, I have seen this "Vibranium Armor" Black Panther with pink accents before. And as a man who thinks highly of the color pink, I think this costume looks super badass.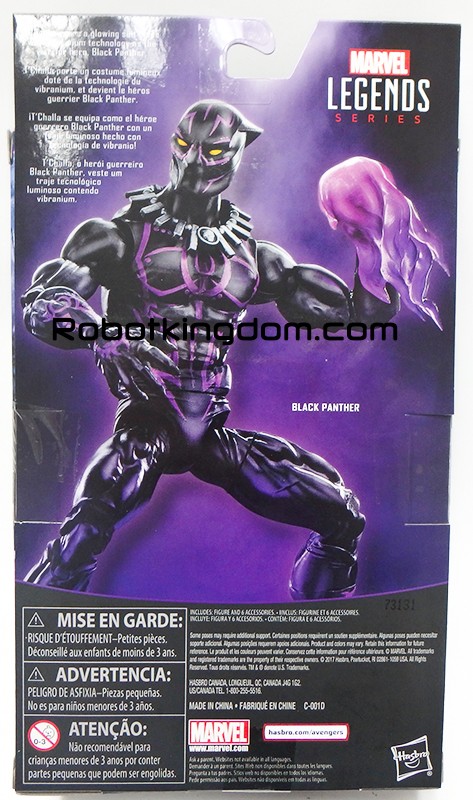 I'm quite pleased to get a figure of it (with pink energy effects pieces, even!), even if it does seem like a bit of an odd duck (err, panther).
Like the previous ML Black Panther exclusive, RobotKingdom has this figure billed as a Walmart Exclusive, which coincides with other rumors that we've heard. Hopefully we'll get specific confirmation and release details on the Marvel Legends Pink Panther (loved that cartoon) soon.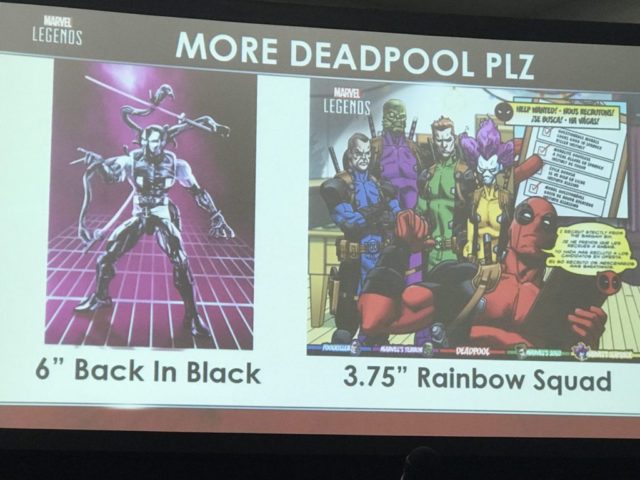 Meanwhile, we also got a fresh look at a set we haven't seen since it was announced at SDCC 2017: the 3.75" Deadpool Mercs for Money Rainbow Squad!
Hasbro said at San Diego Comic Con that this set had originally been planned as a store exclusive, but then there was so much interest that it was going to be available everywhere as a regular item.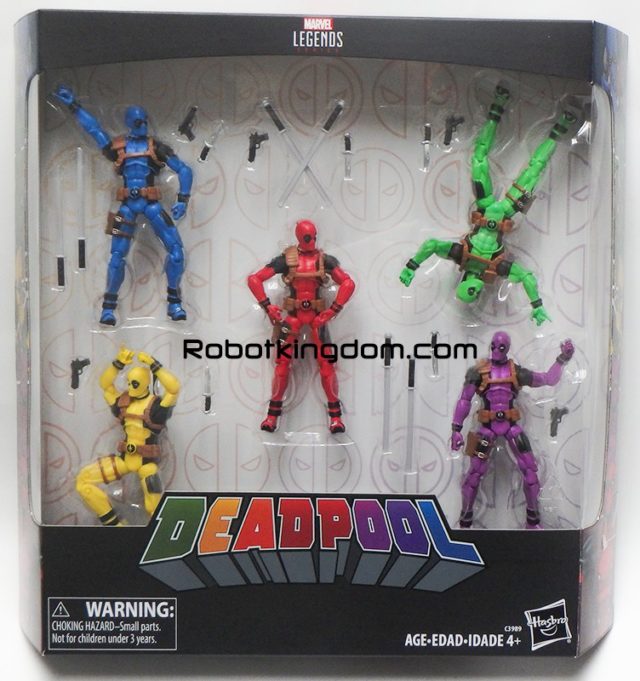 However, Robot Kingdom has the Marvel Legends Deadpool Rainbow Squad listed as a GameStop Exclusive. We'll have to wait for Hasbro to clarify if plans for the Marvel Legends Mercs for Money set have changed.
In what has to be considered a grievous miscarriage of justice (okay, that might be hyperbole), the pink and orange Deadpools are nowhere to be seen in this set. Alas, poor Stingray! He never gets a break. There's so much room left over in the box, top…!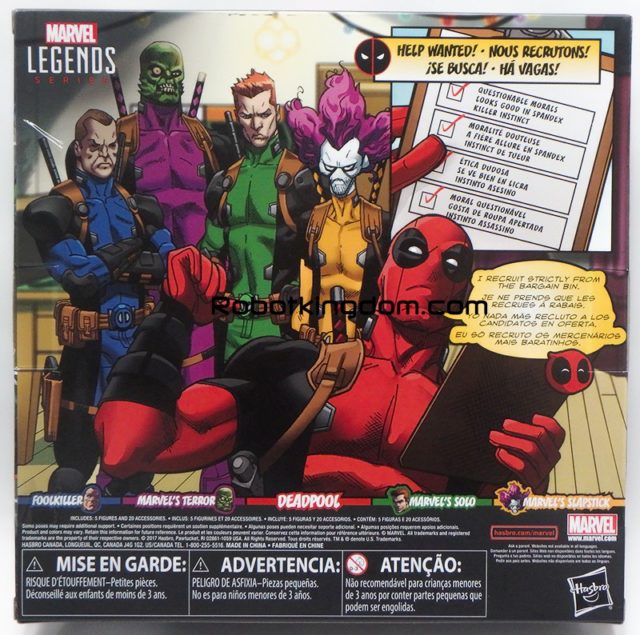 RobotKingdom has both of these sets of exclusives slated to be released in January 2017, but I suspect it'll take a couple months before these hit the United States (particularly since Hasbro hasn't even announced the Walmart Black Panther Vibranium Armor figure's existence yet).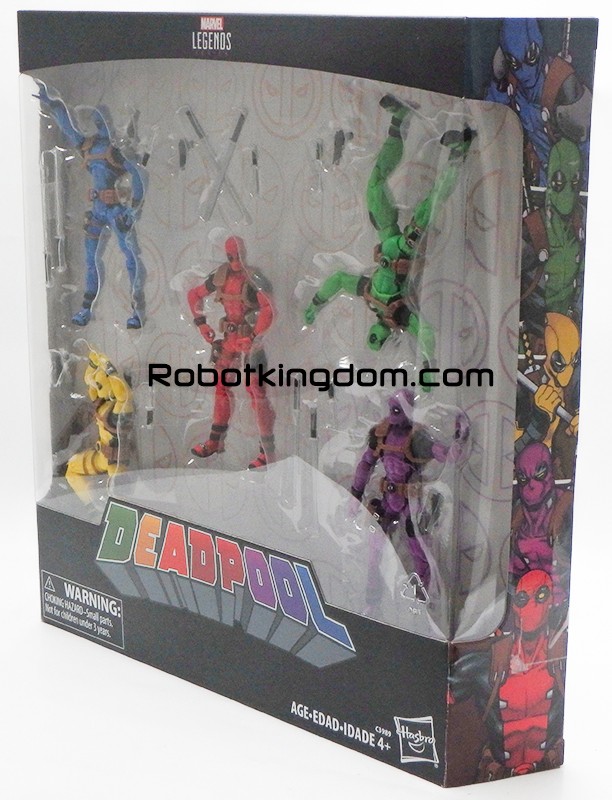 I'll post more news and photos on these once they start hitting the United States, and you can always follow the Marvel Toy News Facebook and Twitter Pages to have updates on these and all Marvel news and collectibles beamed right to your social media!
What do you think of the latest two Marvel Legends 2018 exclusives that have been announced, Marvel collectors? Are either of these extra-colorful (literally) exclusives up your alley, or are you saving your dollars for other toys next year?