Last week I talked about the magnificent Human Torch statue that Bowen Designs just released. But Johnny Storm isn't the only character to get a new Bowen Statue released this month! Strikedown Thor and Astonishing Wolverine have begun shipping as well, and the latest Bowen Designs Marvel statue has also just started to arrive. The Bowen Green Goblin (Museum Pose) statue has just flown in (sans Goblin Glider), and just might be the best Green Goblin statue ever…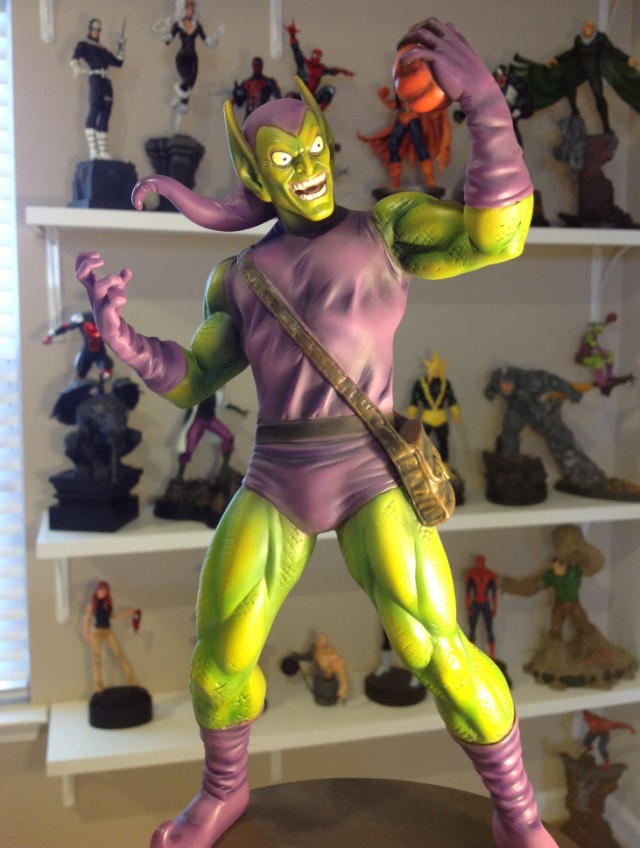 While not many villains get a second go-around from Bowen Designs, the Green Goblin has now received the Bowen full-size statue treatment for a third time! What makes this particular Bowen Green Goblin statue a bit different, however, is that this is the first time that Norman Osborn (or is it Harry?) has been captured by Bowen Designs in a museum pose.
I totally understand the compulsion to release dynamic, action-oriented Green Goblin statues, but with both previous releases of the Bowen Designs Green Goblin depicting him flying around on his Goblin Glider, I'm ready for ol' Gobby to just be standing around ready to lob some pumpkin bombs.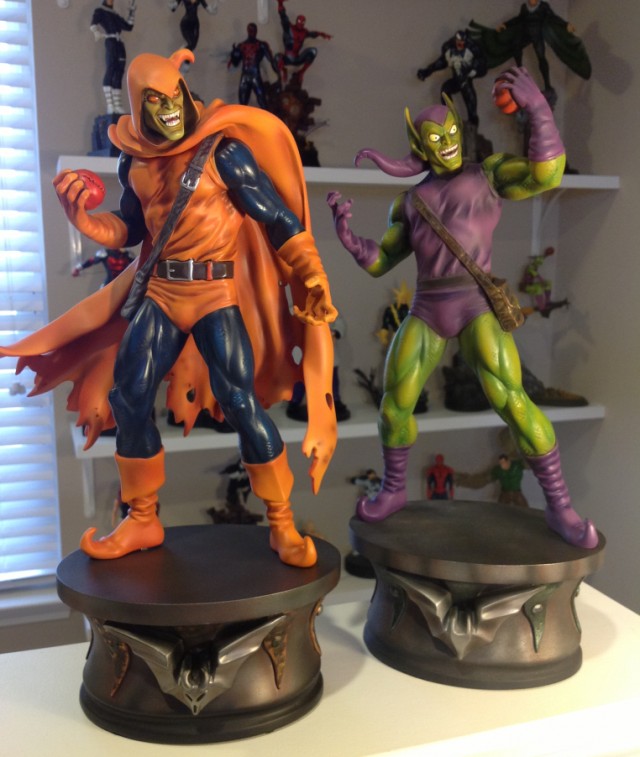 The new 13.5″ tall Bowen Green Goblin Museum statue has a base that is very similar to that of last year's Hobgoblin statue, but that's fine by me–both Goblins' bases have a Glider-inspired design on the front of the base that looks pretty spiffy.
This Green Goblin Museum Pose statue by the Kuckarek Brothers is the most-limited Green Goblin sculpture ever produced by Bowen Designs with an edition size of 850, as the first and second Green Goblin Bowen statues were limited to 3000 and 1000, respectively. Of course, those numbers are nothing compared to the crazy edition size of 10,000 for the Bowen Green Goblin mini-bust–how times have changed!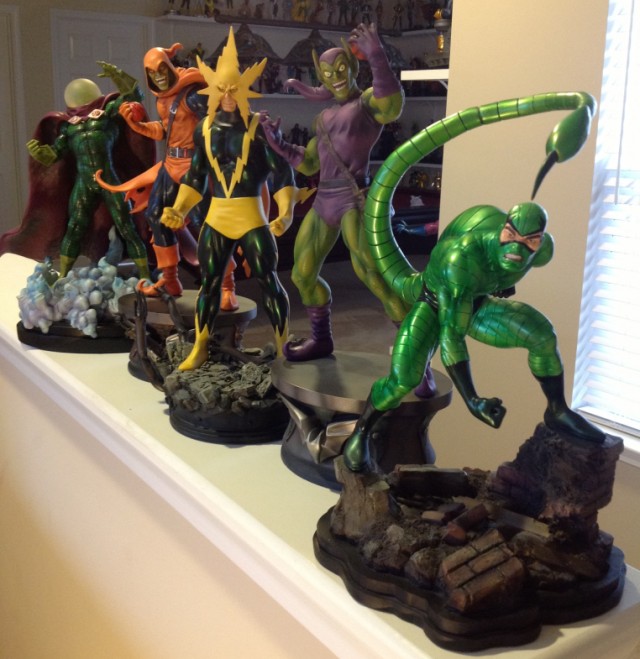 It's really nice to have a Green Goblin statue that will be able to stand toe-to-toe with the rest of the Spider-Man rogues gallery for a change, instead of having to fly above or behind them on his Goblin Glider!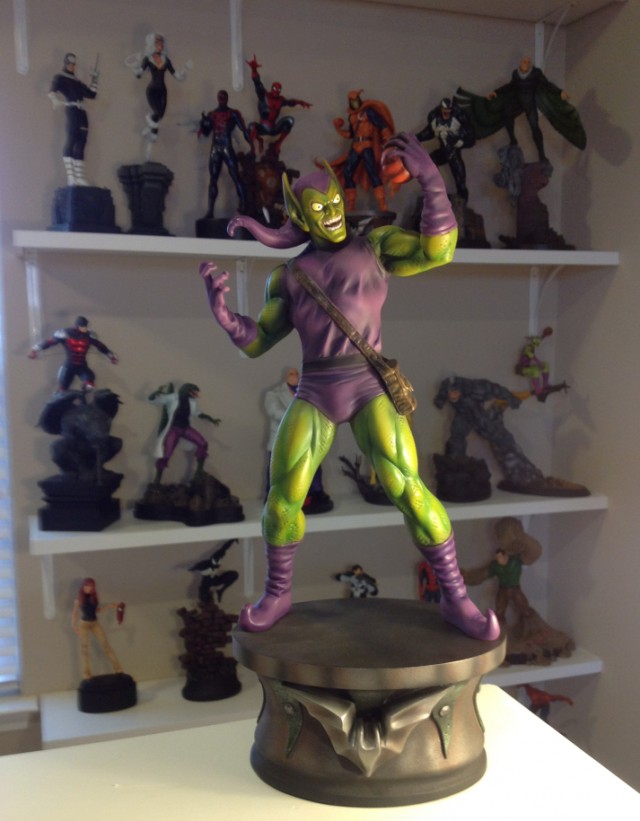 Considering that the amazing Human Torch and clear Iceman statues released in the past few months were limited to only about 500 pieces each, 850 is a decent production number for a villain like Green Goblin. Bowen Designs has been pre-sold out of the museum Green Goblin statue for months, but EE still has a couple Green Goblin statues available for order at retail price and with free shipping.
Big thanks to Thanos13 for giving us permission to run the photos of his just-arrived Green Goblin statue! How do you like the latest (and in my opinion, greatest) full-size statue interpretation of the Green Goblin, Marvel collectors?