2016 has been a theatrical breakout year for many Marvel characters, including Deadpool, Doctor Strange and Apocalypse. But when the smoke cleared, Captain America stood triumphant once again with the highest-grossing superhero flick in the land. As usual, the Hot Toys Captain America 12″ figure from the film was the best toy of Cap available this year, but not everyone has 200+ bucks to drop on one. But if you're in that camp, rejoice, because we're giving away a Hot Toys Civil War Captain America to one lucky reader absolutely free!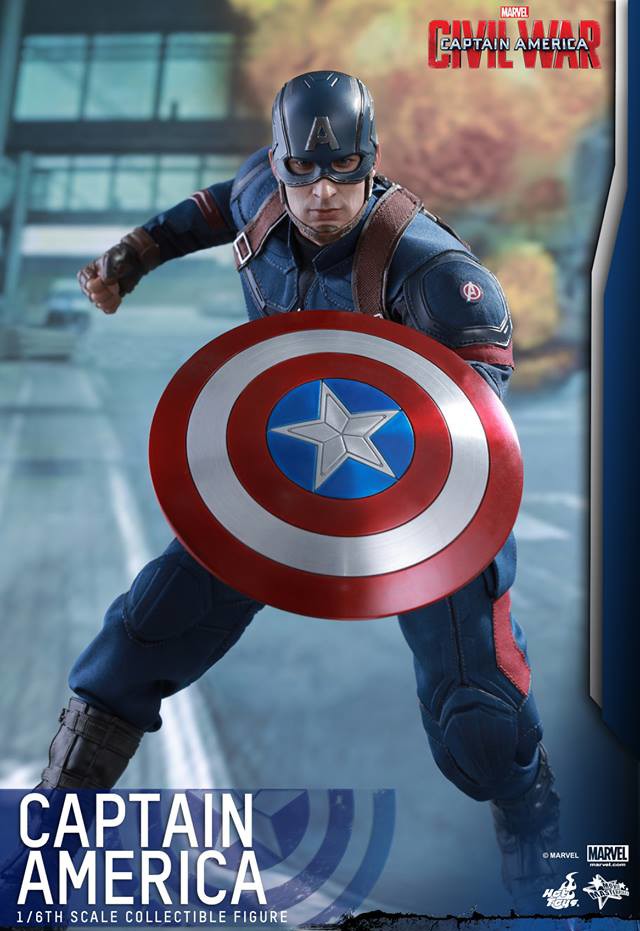 It's been a little while since we've done a giveaway contest here on Marvel Toy News, but what better time than the holidays to give back to our readers for their support, right?
And so, for the first time ever, we've partnered up with Sideshow Collectibles to offer a Hot Toys figure giveaway. The prize? A Movie Masterpiece Series Captain America Civil War sixth scale figure valued at over $220!
Want to enter (yeah, I know you do)? Check out the rules below for the complete listing of ways to earn entries for the contest.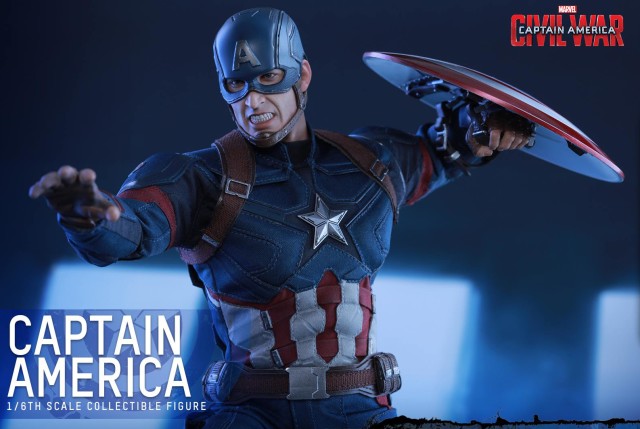 The rules are pretty straightforward and will look familiar to those who entered our Deadpool giveaway in February. But pay attention, because now you can earn more entries:
1) Individuals are allowed a total of three possible entries: one for Facebook, one from this post and one for Twitter. Individuals who try to create duplicate accounts on either form of social media to gain additional entries will be disqualified.
2) To enter via Facebook, 'Like' Marvel Toy News on Facebook and comment on or share the Contest Announcement post on Facebook in order to indicate that you want to be entered into the giveaway. BLAMMO! First entry done.
3) To enter via Twitter, Follow Marvel Toy News on Twitter and Retweet the Contest Announcement as an indication that you want to win the Civil War Captain America Hot Toys for your very own. ZOOM! Entered Again!
4) For the first time ever, you can get one entry just for commenting on this post and answering my request! I want to know what your single favorite Marvel toy or collectible of 2016 has been! No complete series or lines, no multiple selections–you get to choose one Marvel collectible. Period. I'd also love to hear your favorites in the Twitter/Facebook replies, but you won't get entries for posting there. Got it?
5) The winner will be randomly selected and contacted on Friday, December 16th 2016. The winner will have 24 hours to claim their prize, or I'll draw another winner.
6)  Sideshow Collectibles will ship the prize directly to winner and pay all shipping fees if the winner resides in the United States.  International readers are also eligible to enter the contest, but the winner will be responsible for taxes and fees if they live outside of the United States.
Wait! Don't just skip over that last bit! It's important, so I'll reiterate: This contest is open to collectors outside of the United States,
however
International winners
will
be responsible for VAT, duties, taxes or import fees on the shipment of their prize that may be assessed by their governments. Due to custom requirements, the prize will be assigned a value of at least US$1.
Yes, I know–everyone hates paying The Man VAT/duties/taxes, but this is a figure that retails for $224.99, so getting it absolutely free other than having to pay the taxes isn't too bad, right…?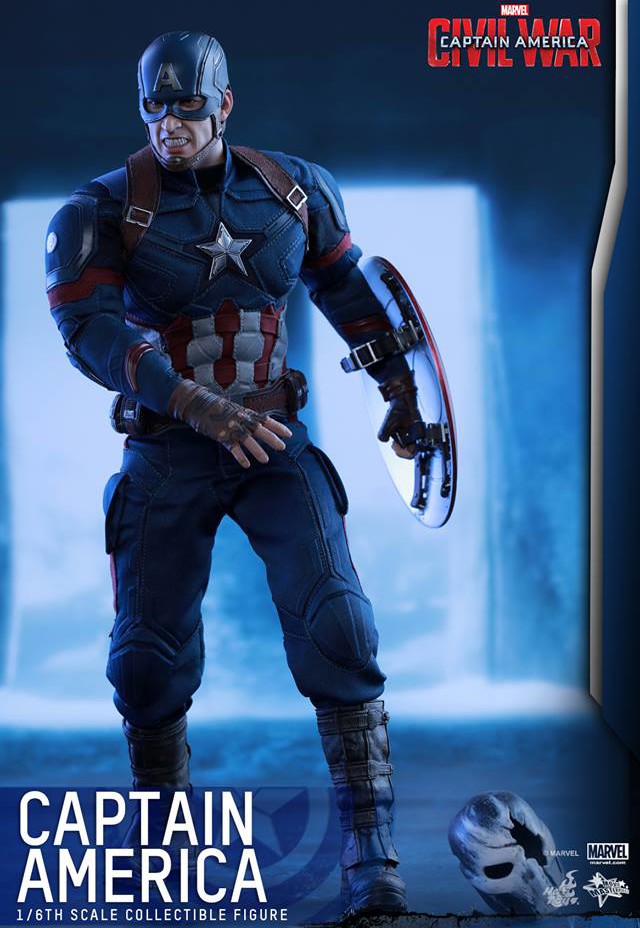 Ordinarily I like my contests to run a wee bit longer, but in this instance I'd like there to be ample time for Cap to join your household before the holidays arrive, so the contest will end on December 16th, 2016 at 11:59PM EST. If you have any questions at all about the giveaway or how to enter, hit me up here or on social media.
And that's it! Get those entries in here, on Twitter and on Facebook–and good luck, Marvel collectors!