Someday–someday–the sheer quantity of Deadpool figures and statues out there is going to exceed the market's demand for Wade Wilson merch. But it is not this day! In fact, one of the most creative and unique pieces of Deadpool merch that I've seen to date has just been fully unveiled and put up for order today! Coming from the Good Smile Company, the Deadpool Breaking The Fourth Wall Statue is now up for order!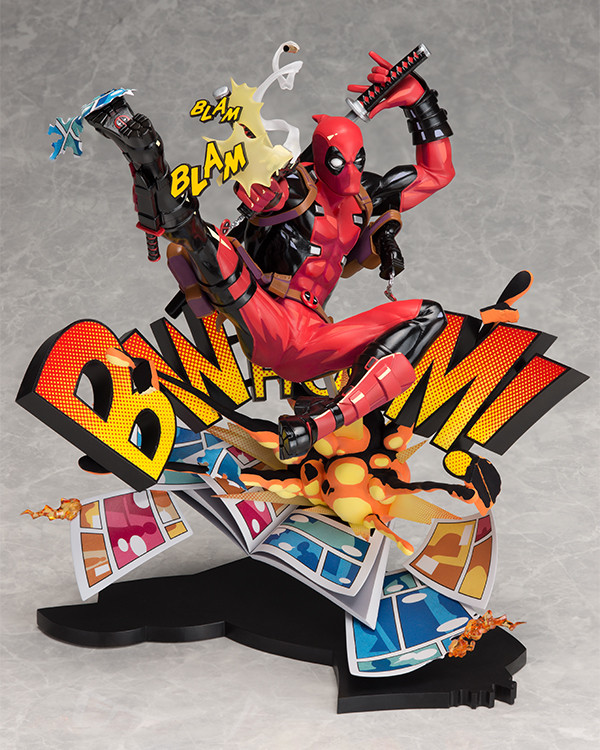 My eyes and ears are open basically 24/7 (okay, other than the four or five hours I sleep every night) for new Marvel toy news–but even so, occasionally companies manage to launch new products that totally take me by surprise. Such an occasion happened today–but it turned out to be a really good surprise in the form of the Breaking The Fourth Wall Deadpool statue!
Based on concept artwork by Shigeto Koyama and sculpted/painted by Koji Tashiro, I think this GSC Deadpool statue really manages to stand out from the pack in a landscape that is quickly starting to become filled up with statues of the Merc with a Mouth.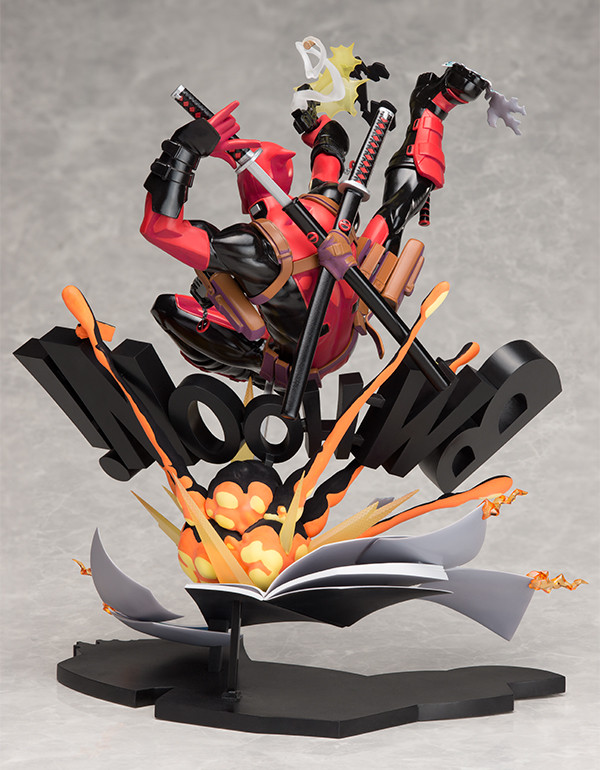 Basically, this is a standalone non-scale (ie not part of any standardized scale) 9.45″ figure of a comic book style Deadpool literally leaping out of the pages of a comic book.
If you look very closely at the statue, you'll realize that Deadpool's paint deco has been applied in such a way that it's meant to imitate the style and shading that Deadpool has in comic books (similar to the super-cool Banpresto Manga Dimensions figures–some of the most innovative statues I've seen released in many years).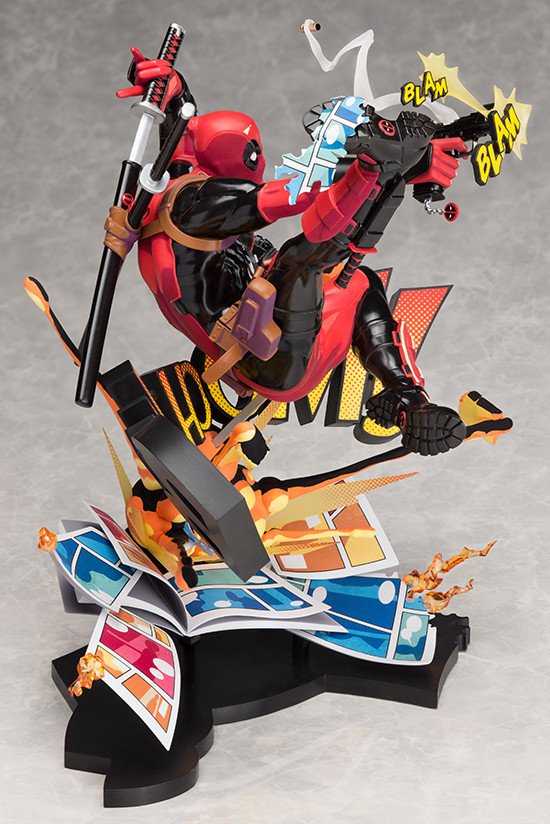 From the bright comic book-y colors to the swirl of smoke on Deadpool's bullet to the whimsical checkered texture in the sculpted sound effect letters, this statue absolutely pops in a way that I can't remember any Marvel statue before it doing.
Sound crazy? It looks crazy too–but because of the nature of Deadpool's character, I feel like this PVC statue really, really works.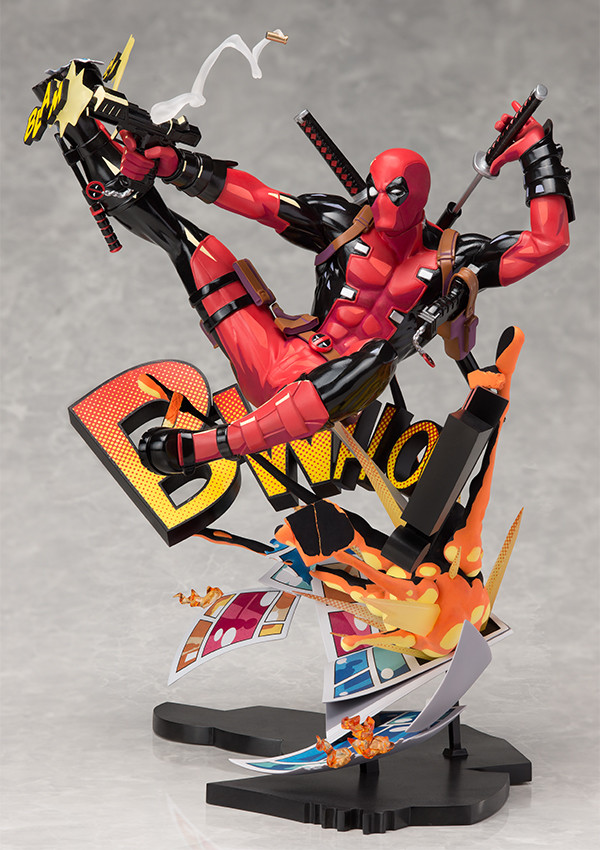 What doesn't work quite as well for me is the price of this Japanese import GSC Deadpool statue: about $289.99 in the United States (or 24,815 yen plus shipping if you want to import it straight from Japan yourself).
This Deadpool Good Smile Company statue is unquestionably one gorgeous piece of art, but over $200 for a 9″ PVC figure is definitely a hard pill for many collectors to try to swallow (and one that many might choke to death on). I love this piece, but at that size and price, I really need some time to ponder whether or not I'll be adding it to my collection.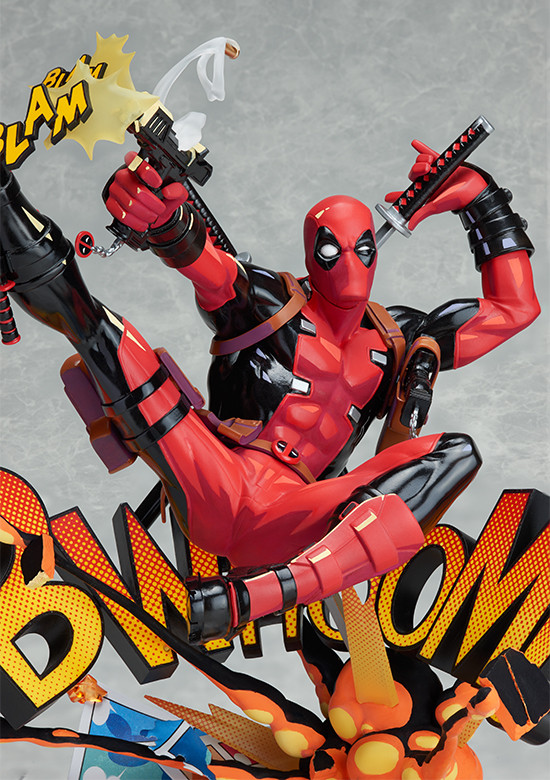 The Breaking The Fourth Wall Deadpool statue is now up for order, and is scheduled to be released in November 2017. U.S. prices for this piece seem pretty standardized across the board at $289.99.
What do you think of the Good Smile Company Deadpool statue, Marvel collectors? Does this wacky design appeal to your tastes? And if so, at $290 for a 9″ statue, are you planning to drop some pretty serious dollars on it?