Is your wallet starting to feel a wee bit too heavy lately with the "drought" of just one wave of new Marvel Legends figures released thus far this spring? Well, hopefully that actually is the case, because the first packaged photos have been released of a major Marvel Legends box set that Hasbro announced at the 2017 Toy Fair–an auction has appeared online for the the exclusive Marvel Legends A-Force box set including new 6″ figures of Lady Loki, She-Hulk, Lady Sif, Monica Rambeau and more!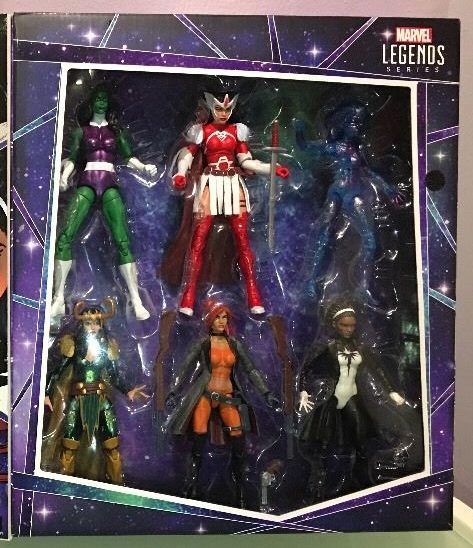 For those who aren't regular comic book readers, this Toys R Us Exclusive A-Force Marvel Legends six figure box set isn't just a bunch of eclectic female characters thrown into a box set at random–it's actually based off of a (briefly) successful comic book run.
See, the all-female A-Force team comic looked like it was going to be a humongous fan favorite book when it debuted during Secret Wars… and then quickly fizzled and was cancelled when the book was relaunched in the main Marvel Universe. Alas.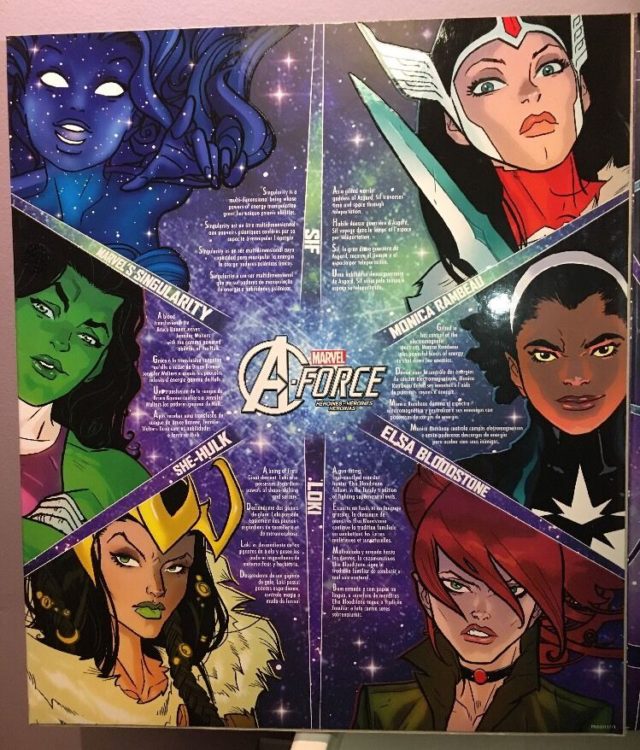 But while that particular series wasn't a winner, all of us Marvel Legends collectors are–because the initial success of that comic book led Hasbro to produce an amazing TRU Exclusive 6″ figure set full of characters that I legit would never have imagined would be getting their own ML!
The six figures included in this set are as follows: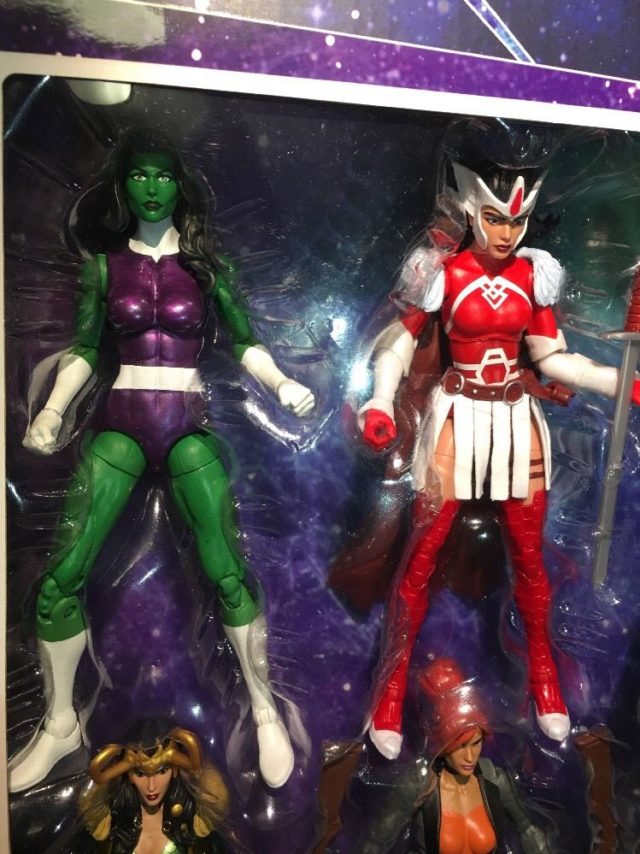 Marvel Legends Lady Sif and She-Hulk (first-time ever Marvel Legends Sif figure!)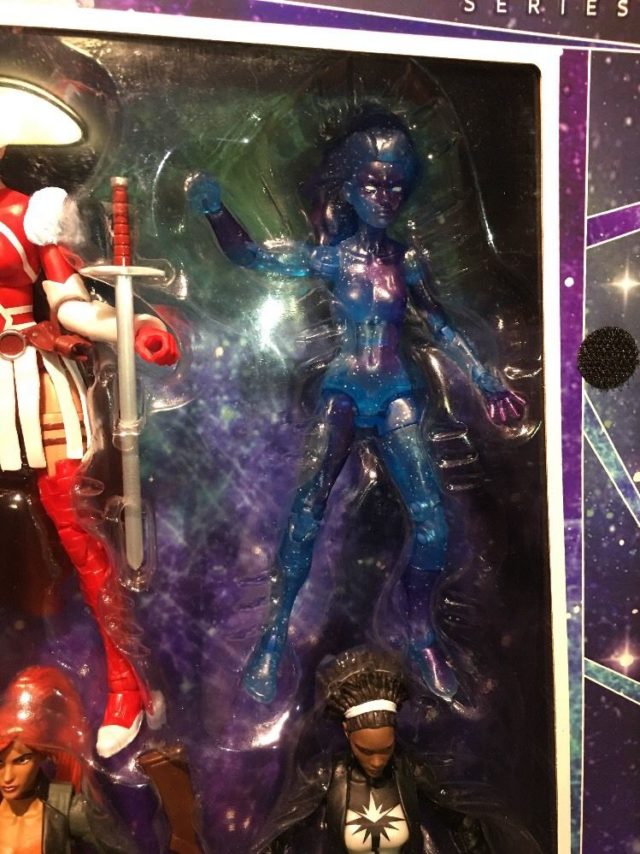 Marvel Legends Singularity (a new character created during Secret Wars)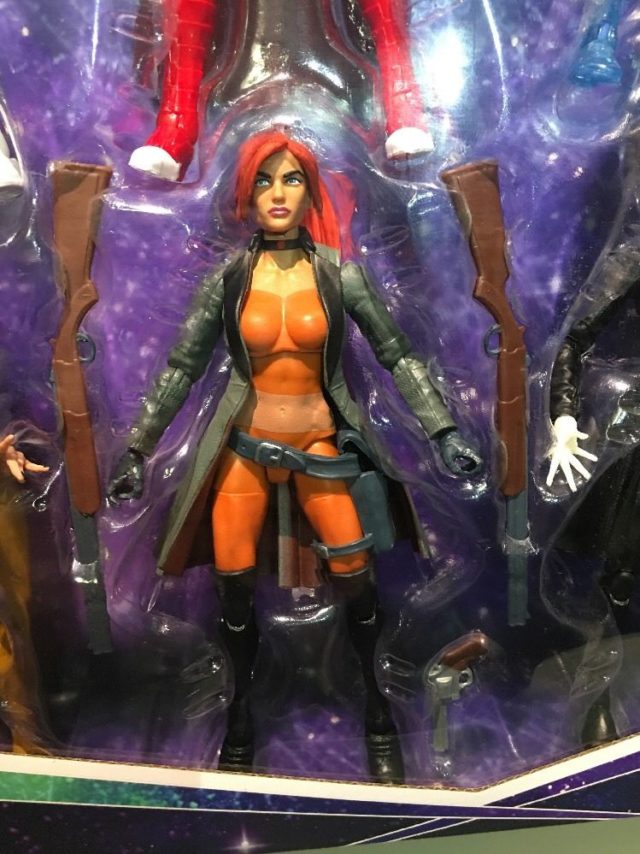 Marvel Legends Elsa Bloondstone (First mass-release Elsa Bloodstone figure ever!)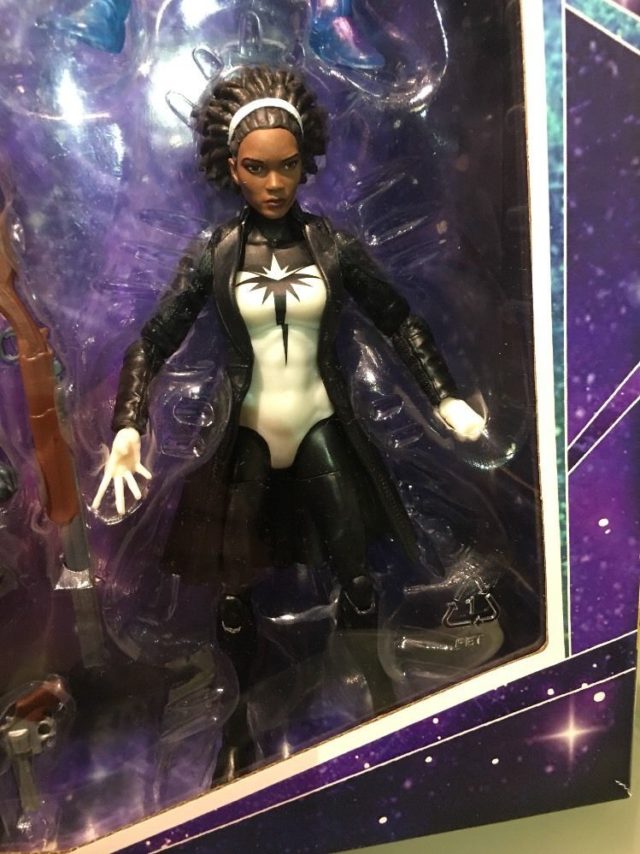 Marvel Legends Monica Rambeau Captain Marvel (AKA Photon)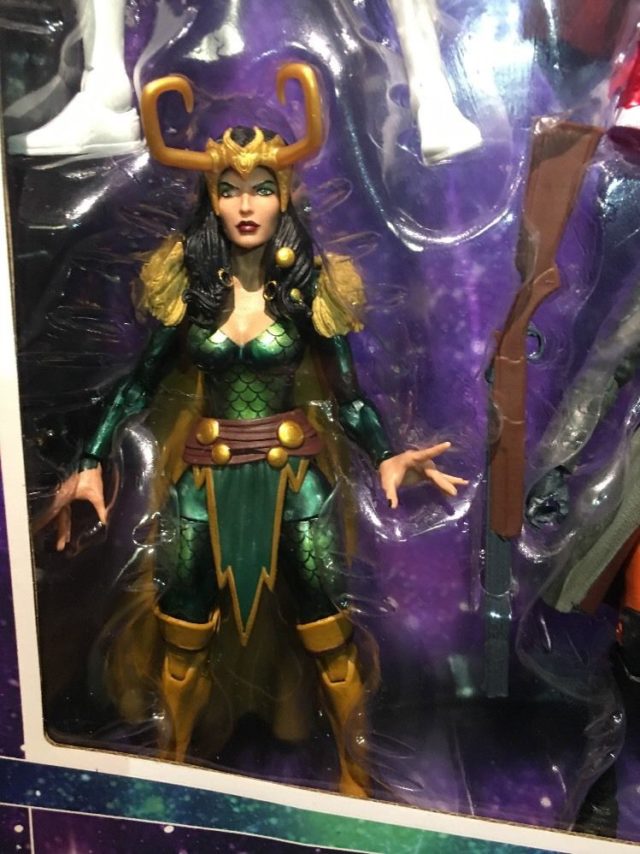 Marvel Legends Lady Loki (first articulated mass-release female Loki figure ever!)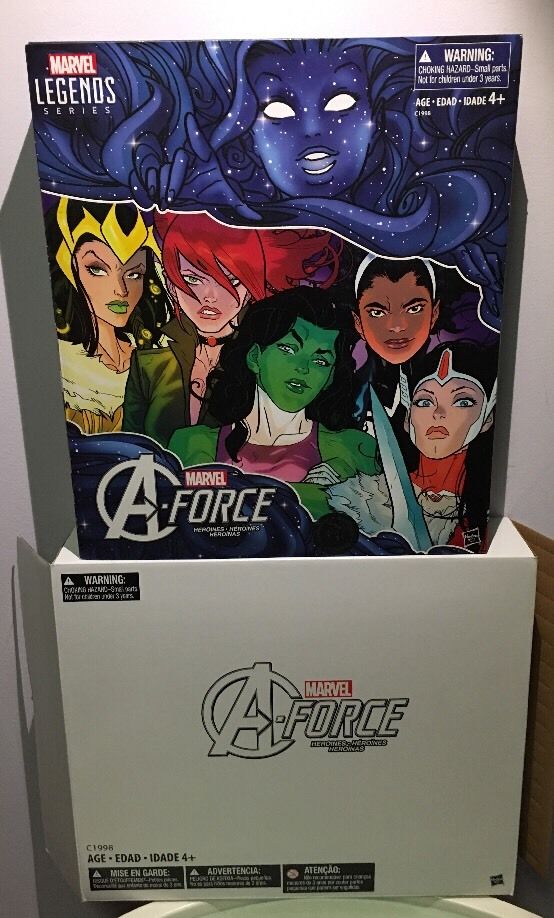 While Hasbro announced this set at the New York Toy Fair 2017 as a Toys R Us exclusive and sent out one hi-res image of the set (which doubles as the image on the back of the set box), other details regarding this item's release have been sparse.
We still don't know when it's exactly going to be hitting stores or how much it's going to cost, but I find the above image of what appears to be a white mailer box for this set to be very suspicious. I'm starting to wonder if this set might not end up being one of Toys R Us' "SDCC Exclusive" sets that they end up selling both in their stores and online in the time-frame surrounding the convention. Hmmmm…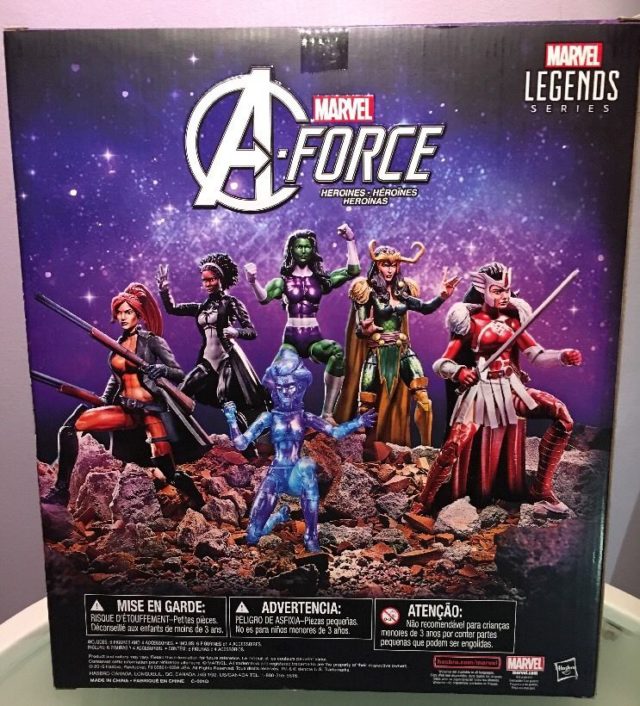 You can see (and bid on, if you're so inclined) the A-Force Marvel Legends set on ebay now, but be aware that the set is scheduled to be released this summer at Toys R Us stores around the country–and will almost certainly be produced in such massive quantities that it ends up warming the shelves and going on sale for a decent amount off at some point.
Now that we've seen the beautiful ladies of A-Force in completed 6″ Marvel Legends form, what do you think of the set, Marvel collectors? Will you be happily dropping $100-$140 on this set when it hits stores in a few months, waiting to see if (okay, when) the set ends up being discounted, or passing on this motley bunch of female figures altogether?