I've been so absorbed for the fast few months with preparing for, attending and recovering from the awesomeness that was Star Wars Celebration Orlando 2017, that I sort of forgot that that San Diego Comic-Con 2017 was less than three months away! But luckily, while I plum forgot one of the biggest shows of the year for toy manufacturers, Hasbro has not–the SDCC 2017 Exclusive Marvel Legends set has now been revealed, featuring Lady Thor, Malekith, Ulik and more!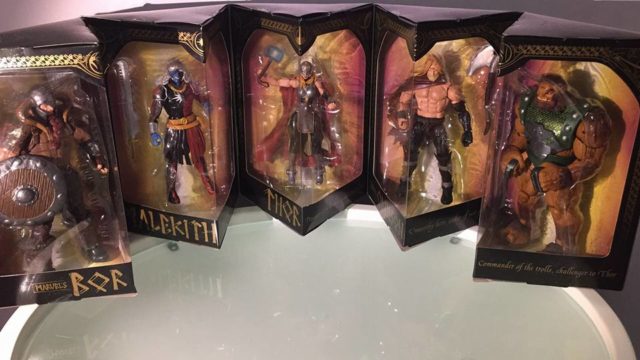 With the "Thor Ragnarok" movie set to be released this fall, I've long suspected that the Marvel Legends SDCC 2017 exclusive box set would be a comics-based, Thor-themed set. But while I'm far from surprised to see the theme of this box in these photos that surfaced online over the weekend, I'd be lying if I said I wasn't
totally hyped
for some of the figures that are included in it!
Note that the figures seen in these photos are all production samples, so they have numbers printed across their heads. The actual figures released at San Diego Comic Con 2017 will (obviously) not have number sprawled across their foreheads (breathe easy).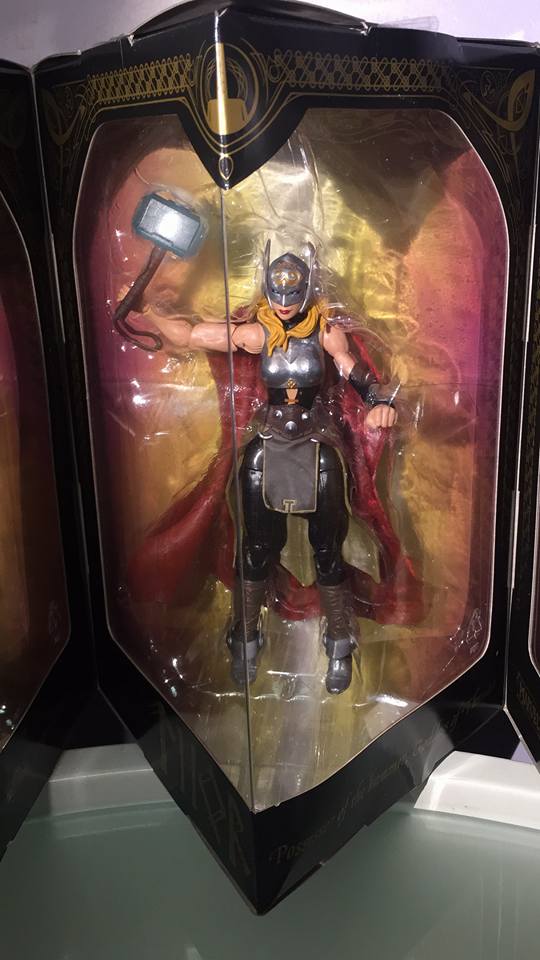 Based off of modern Thor comic books (including the Jason Aaron "War of Realms" classic), this set will give us an early release of the first-ever Marvel Legends Lady Thor Jane Foster 6″ figure, as well as debut figures for three other major characters!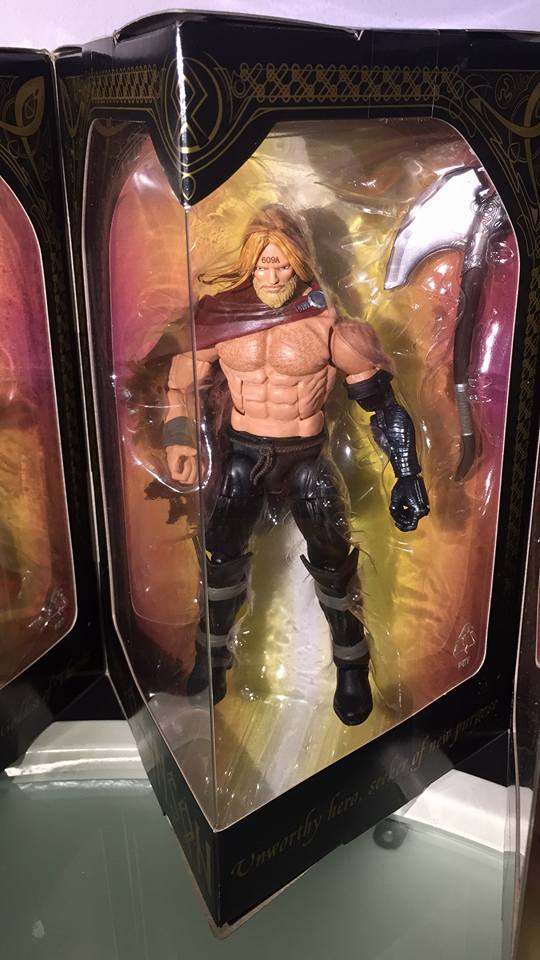 While the premiere 6″ Lady Thor is obviously the centerpiece of this set, of equal importance is the Marvel Legends Odinson figure–the first "Unworthy Thor" six inch figure.
Both ML Lady Thor and Odinson will be available at mass retail in the fall Marvel Legends Thor Ragnarok series in the fall, but if you want this long-awaited duo early (and who doesn't?), you'll have to get them from the 2017 SDCC in July.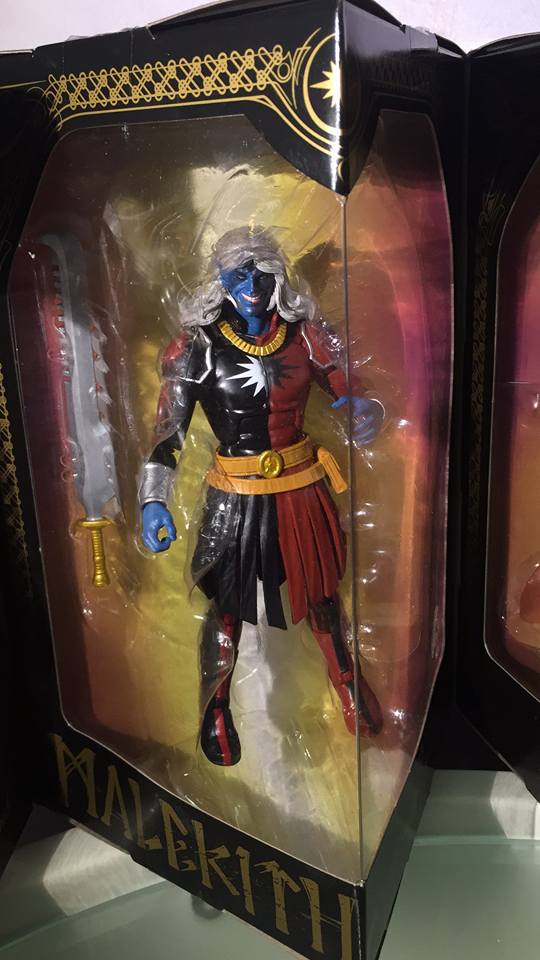 It's a real shame that the next figure isn't expected to be released at mass retail, though, because I have really been jonesin' for a Marvel Legends Malekith figure for years now, and I know many other fans have been as well (seeing as how he's the main villain in Thor The Dark World and a classic comic book villain and all).
It's not 100% confirmed that Malekith won't be getting a mass release, but it doesn't seem likely at this time.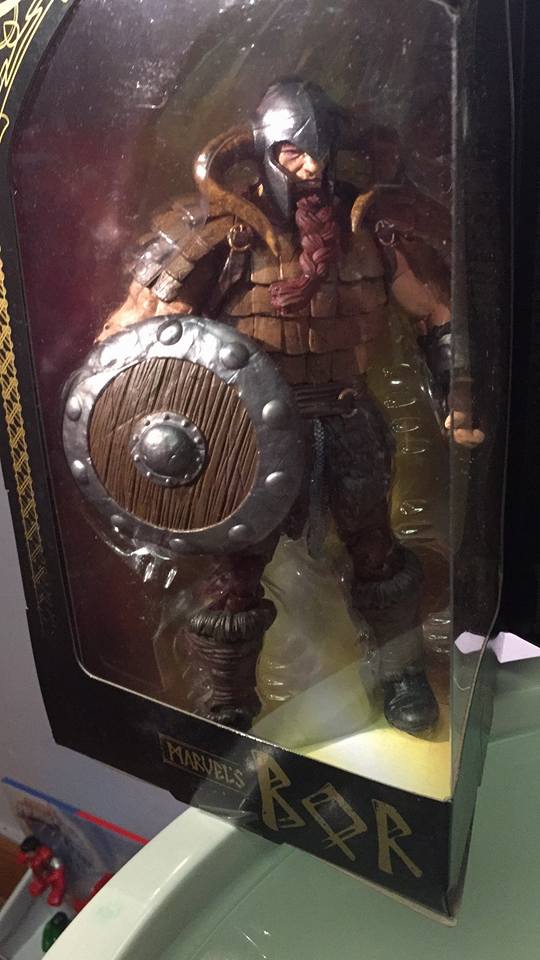 Rounding out the set are two more characters well-known to major fans of the Thor mythos (although perhaps not casual fans): Marvel Legends Bor and Ulik!
Odin may be the Allfather, but Bor is Odin's father! Doomed to be killed by his own grandson, Bor is a significant character within comic book continuity (and Thor's family tree), but also one only diehard fans will want–I doubt many will be upset if he remains exclusive to this exclusive SDCC 2017 Thor set permanently.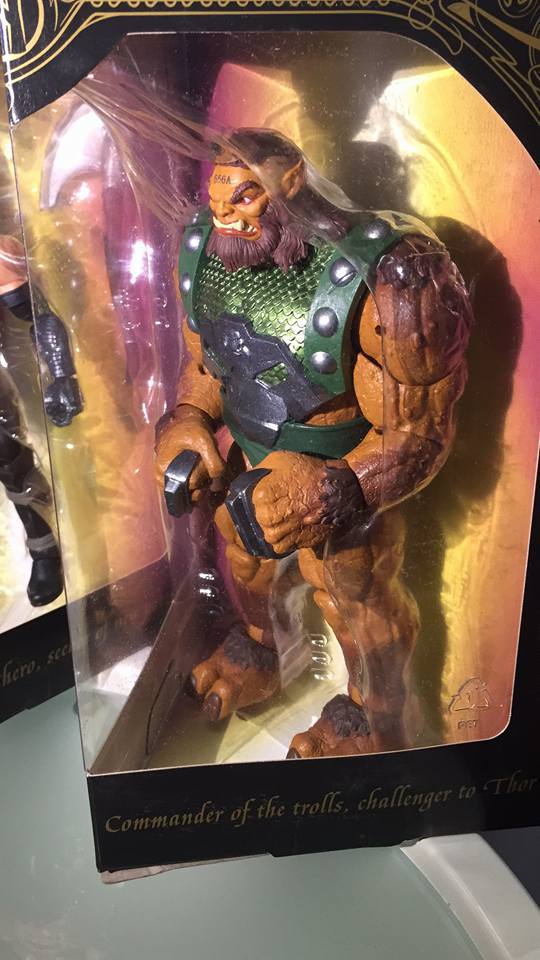 I expect the Marvel Legends Ulik figure to be in the Ragnarok wave as the Build-A-Figure, but that hasn't been confirmed at this point.
I'll post updates here and to the Marvel Toy News Facebook and Twitter Pages once more details regarding this set's confirmed release and price are made available, and I'll also send out alerts via social media when the set goes live on Hasbro Toy Shop for online orders after the convention.
Now that we've seen the Marvel Legends SDCC 2017 exclusive set, what do you think of it, Marvel collectors? Are you psyched to line up at the convention (or F5 on your computer after the show) to get this box set, or are you satisfied skipping this set and waiting for the Thor Ragnarok Marvel Legends wave in the fall?