Remember that crazy day at the start of the year when packaged Marvel Legends Invisible Woman, Black Panther and even the Groot Evolution figures went up for auction online out of nowhere? Well, it looks like the second coming of that day has arrived! Last night I talked about the A-Force and SDCC 2017 Thor sets, and now let's look at a production sample of a set coming our way this summer: packaged photos of the Marvel Legends Dark Phoenix & Cyclops set has now appeared on eBay!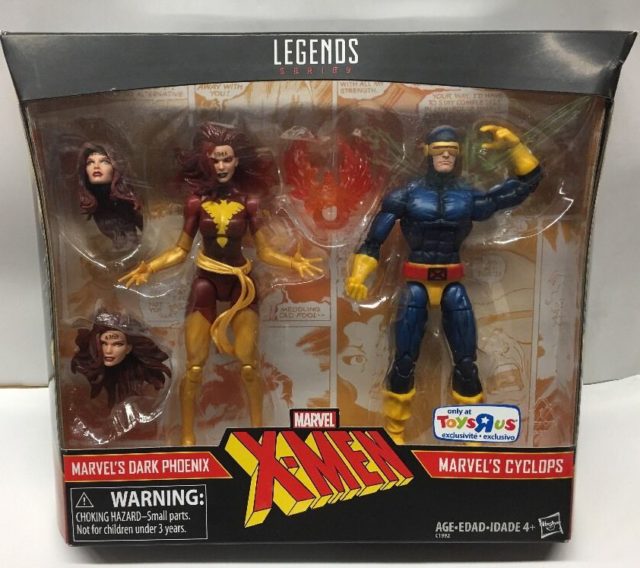 At New York Toy Fair 2017, Hasbro debuted an official photo each of what's expected to be the final X-Men Legends set of figures for 2017: Marvel Legends Classic Cylops and Dark Phoenix figures. We don't have a specific release window yet for this two-pack, but a production sample posted on eBay last night gives us our first good look at the packaging–and accessories–for the set!
As should be expected by now, this two-pack is coming in the same style of wide box packaging as last year's Disco Iron Man/War Machine Mark III and this year's Spider-Man and Mary Jane sets. This style of box looks good and it works–and it also clearly has the Toys R Us exclusive sticker on it, so anyone seeing it knows where the set will be available.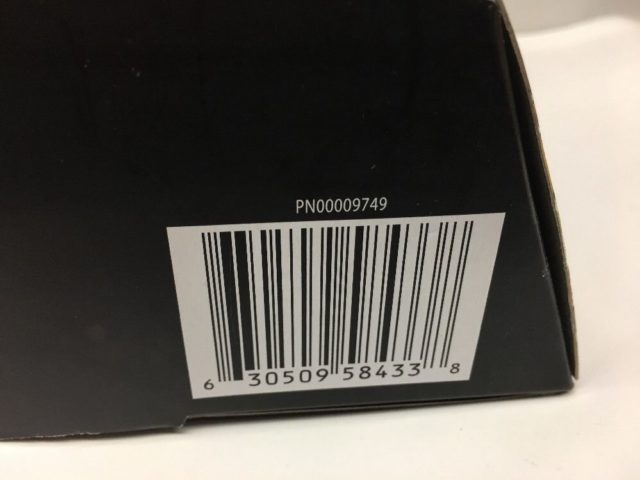 For those who want the UPC code so they can call their local TRU stores and ask them to check inventory once the set is released (which ought to be a few months from now), the UPC is: 630509584338.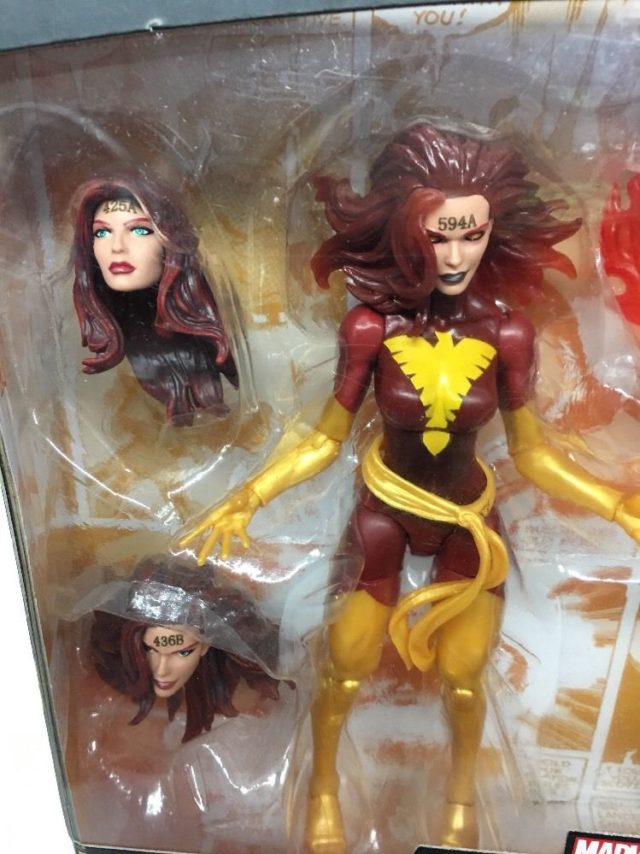 I was surprised to see that the new Dark Phoenix ML figure came with two alternate heads, but I shouldn't have been–going back through my notes from Toy Fair, I see that Hasbro actually said there would be interchangeable heads for Jean Grey at the show (and my feeble brain has just forgotten about them).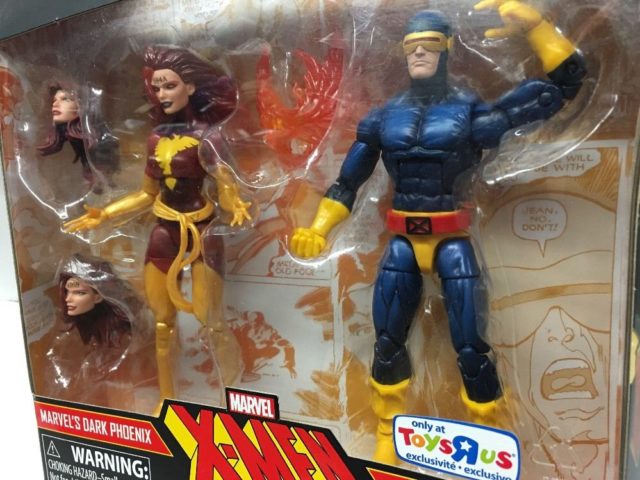 Along with the crazed pupil-less omnipotent head, there will also be a standard Jean Grey head and a windswept Phoenix head. While I prefer the default head, it'll be nice to have the option of putting a new head on last year's Phoenix figure!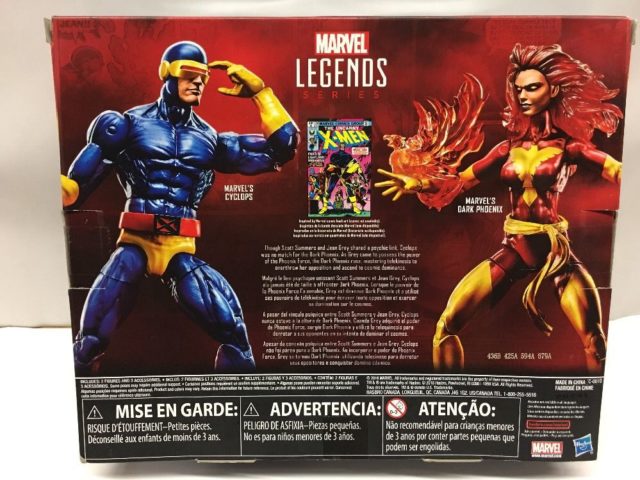 Phoenix also comes with a "flaming chicken" effects piece (yes, I know it's not really a chicken, but that's what Hasbro called it at Toy Fair). This is a by of a weird effects piece, but I won't turn my nose up at an extra bonus accessory.
The Classic Cyclops Marvel Legends figure doesn't come with any accessories of his own, sadly, but I do appreciate the classic look of the figure. Gotta love that skullcap, right? Cyclops is a big name, so I have no complaints about getting both most iconic versions of him in six inch form this year.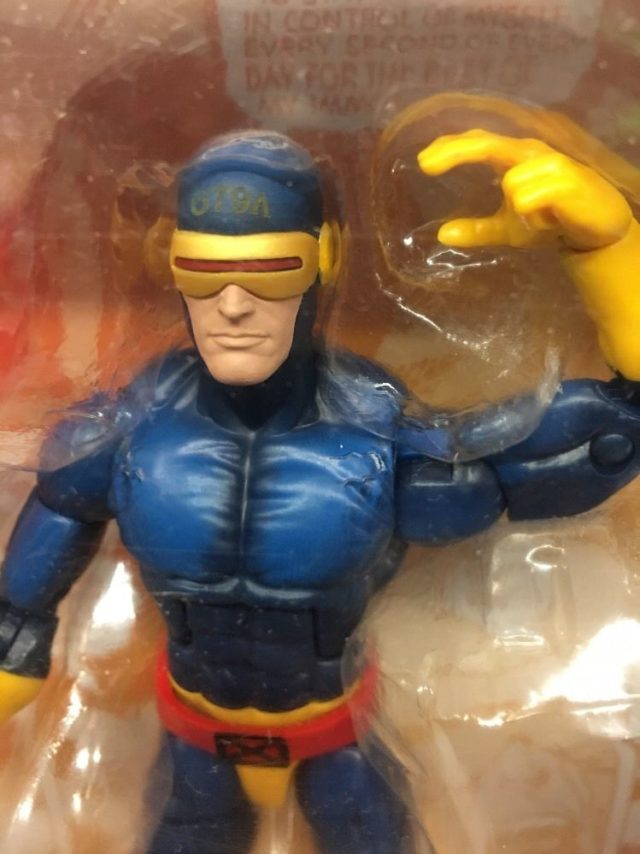 You can see the production sample of this two-pack on eBay right now (although I wouldn't recommend anyone pay the crazy price this product sample is actually selling for). Note that the numbers running across the heads are for the production samples only and will (obviously) not be on the final figures.
Now that you've seen the packaging, accessories and final figures, are you in or out for the Toys R Us Exclusive Marvel Legends Dark Phoenix and Cyclops set, Marvel collectors? Did Hasbro nail these two designs, or is something about them not satisfying you?