Ever since Funko debuted their line of Spider-Man Homecoming POP Vinyls figures at New York Toy Fair 2017 and there was no Iron Man to be seen, I've been assuming the Homecoming Iron Man POP must be exclusive to the Marvel Collector Corps Spider-Man Homecoming box coming next month. But it looks like that's not going to be the case, but Funko has just announced POP Spider-Man Homecoming exclusives–including a Target exclusive two-pack with Iron Man!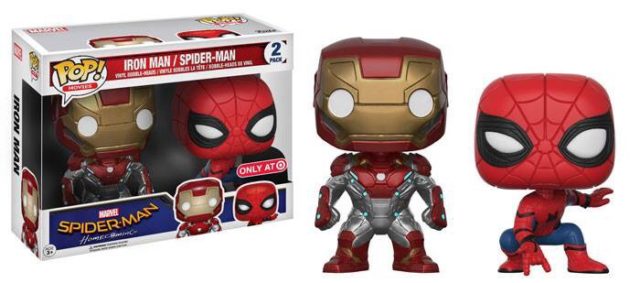 After toy manufacturers were limited to release Civil War Spider-Man toys in multipacks due to licensing issues between Disney and Sony last year, I was fairly certain Iron Man Mark 47 was going to suffer the same fate.
Hot Toys somehow got around whatever licensing snafu exists with their semi-articulated Iron Man Mark XLVII PPS figure that went up for sale last week, but it looks like Funko–like other companies such as Hasbro–will only be releasing the new Iron Man in a Target Exclusive two-pack with a Homecoming Spider-Man.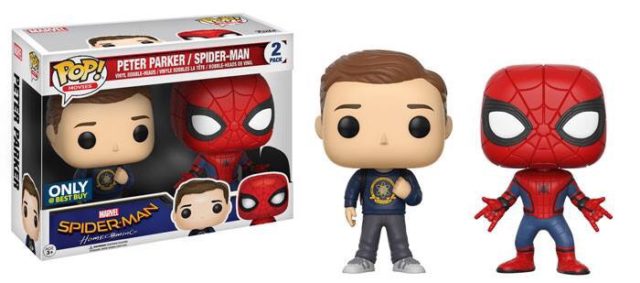 But (of course) that's not the only exclusive for this movie from "The King of Exclusives"!
Best Buy is getting perhaps the most boring exclusive: a two-pack box set of the mass release Spider-Man and Peter Parker POPs. Not exactly inspiring stuff, but interesting to see Best Buy Exclusive Funko.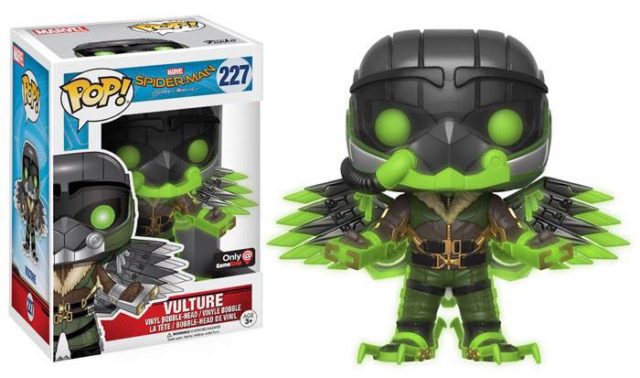 GameStop has a really neat-looking Funko Glow-in-the-Dark Vulture POP Vinyl figure, which legit looks a lot cooler to me with all the neon green than the actual movie colors for the Vulture do.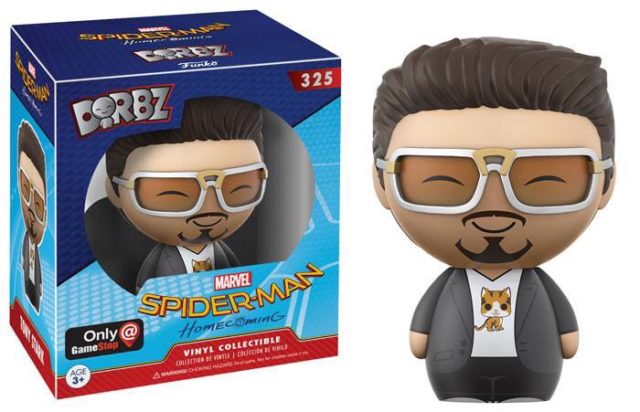 Meanwhile, GameStop also has an exclusive Dorbz Tony Stark with Kitty Shirt. This will definitely rival the POP Vinyl version for cutest Tony Stark toy ever.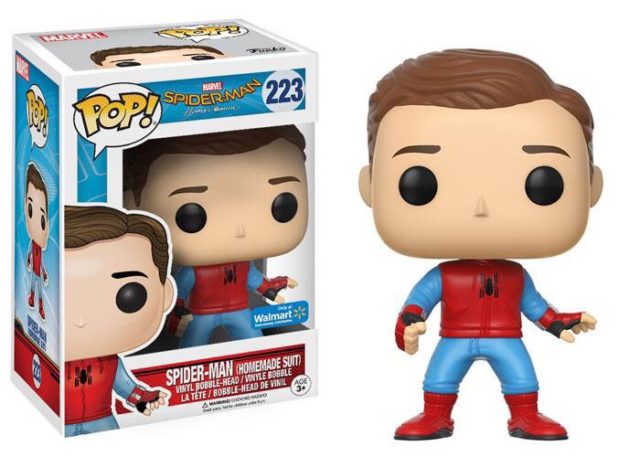 Finally, Walmart and Hot Topic will be getting some much-requested–yet easy to customize yourself–variants: unmasked Spider-Man in Homemade Suit (for Walmart) and unmasked Spider-Man in regular costume (for Hot Topic).
With the Tom Holland Peter Parker head being mass released, it's not terribly difficult to pop the head off one of those to make your own "unmasked" Spidey, but it's nice of Funko to straight-up offer us those figures without having to do surgery.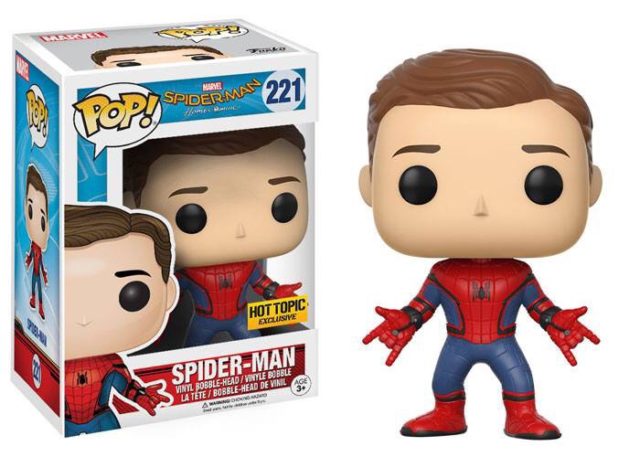 All of these exclusives are scheduled to be released in summer 2017 (with no specific dates available at this time). I'll post updates here and to the Marvel Toy News Twitter and Facebook Pages once these go up for sale online and are spotted in stores.
Thoughts on the latest round of Funko POP Exclusives, Marvel collectors? Any of these exclusives must-haves for you, and with Iron Man coming to Target, who are you hoping will be in the Homecoming Collector Corps box next month?