Stan Lee's L.A. Comic Con (formerly known as Comikaze) has never disappointed yet as far as Marvel POP Vinyl exclusives go, with past convention POPs including the awesome Chrome Colossus and even a U.S. Agent figure. This year, Comikaze 2017 will have a full quartet of Funko exclusives, but only one of them will be Marvel-based. Luckily, this year's Marvel POP is a wholly unexpected treat: a Funko Moon Knight POP Vinyl… dressed as his "Mr. Knight" suit-and-tie-wearing persona!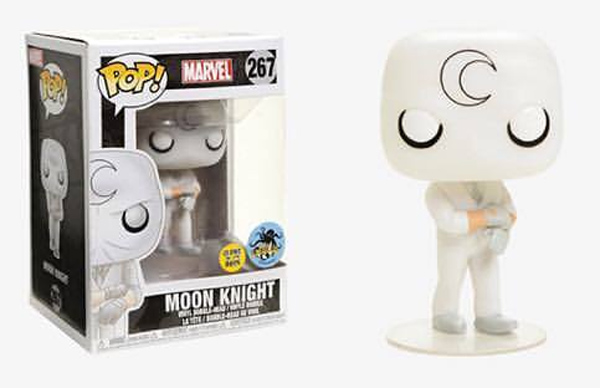 When Warren Ellis stepped up to the bat to write Moon Knight in 2014, he threw readers a crazy curveball as Marc Spector took on the guise of the deadly debonair "Mr. Knight" (no, really). A masked, white suit-wearing detective who worked as part of the Freak Beat, Mr. Knight investigated weird crimes in New York City.
Yes, that all really happened, and it was as crazy (and amazing) as it sounds. Thanks, Warren Ellis!
When rumors started leaking that Funko was planning to release a Moon Knight POP Vinyl in conjunction with the 2017 Comikaze, I naturally assumed that they would be doing the iconic, classic version of Moon Knight. But surprise—looks like Funko has a soft spot for Warren Ellis' take on the Fist of Khonshu! And what's more, the show will have a special "Chase" Moon Knight POP Vinyl that glows-in-the-dark!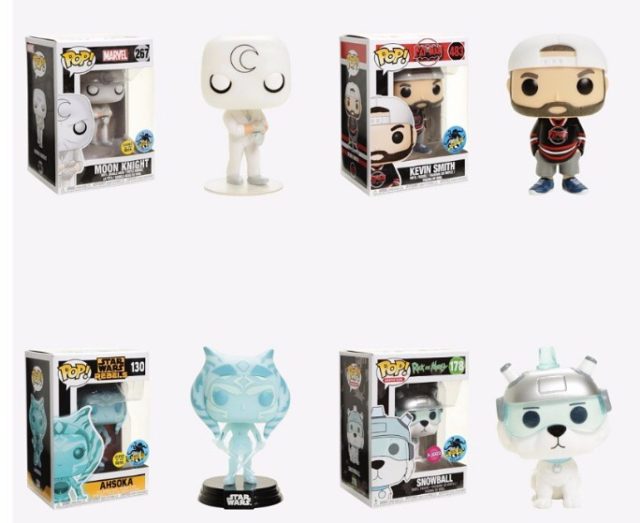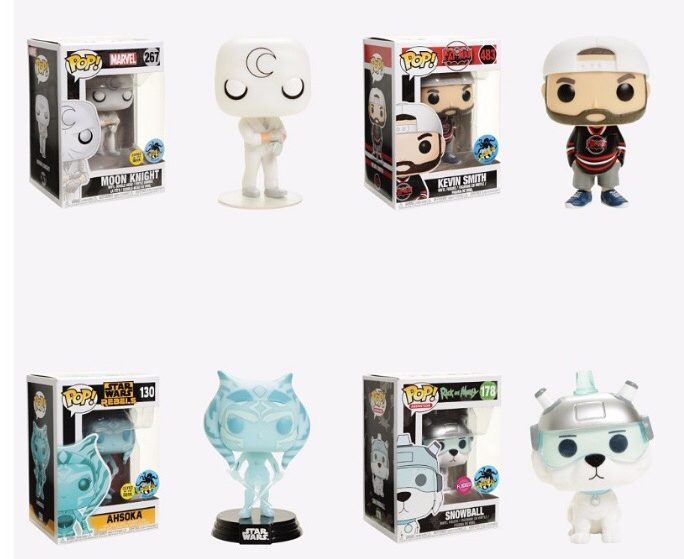 If you can't attend Stan Lee's Los Angeles Comic Con later this month (October 27-29), however, there's no need to panic just yet. As usual, all four of the exclusives will be shared with Hot Topic retail stores, and you'll be able to order Moon Knight, Holographic Ahsoka Tano, Kevin Smith and Snowball from the Hot Topic website before the show begins.
The only proviso is that only a non-Chase Moon Knight will be available at Hot Topic stores and online–the Glow-in-the-Dark Moon Knight POP is reportedly for the convention only.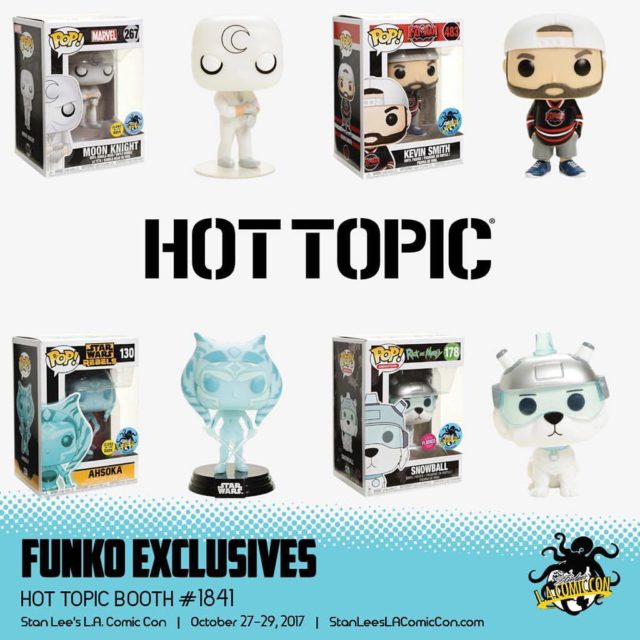 You can use the placeholder link right here to go to the page where Moon Knight will be sold, but note that the page will load as "Page Not Found" until the POP Moon Knight figure goes live on 10/26. Let me repeat and stress that the placeholder link is not broken–it just won't lead to the actual product until on or around 10/26. This link is for the non-GITD Moon Knight only, as the glowing version will be convention-exclusive.
I'll also be sending out notifications via the Marvel Toy News Facebook and Twitter Pages as soon as Moon Knight goes live for order, so be sure to sign up for our social media if you want live updates when he goes up for sale.
Sound off, Marvel collectors! Is "Mr. Knight" the version of Marc Spector that you've been waiting for in POP Vinyl figure form? Are you planning to pick up either (or both) variants of this figure, and would you like to see Funko release a classic Moon Knight soon as well?