While I posted tons of photos of the newly-revealed Marvel Legends figures from NYCC 2017 (including Gladiator/Multiple Man and Spider-Man Noir/Taskmaster/Prowler) during the con, one thing I didn't post at the time was photos of the Marvel Legends 2018 figures that were previously announced. But as I close off my NYCC coverage, let's take a hi-res look at some in-person photos of the 2018 Marvel Legends X-Men, Deadpool, Avengers, Spider-Man and 12" series…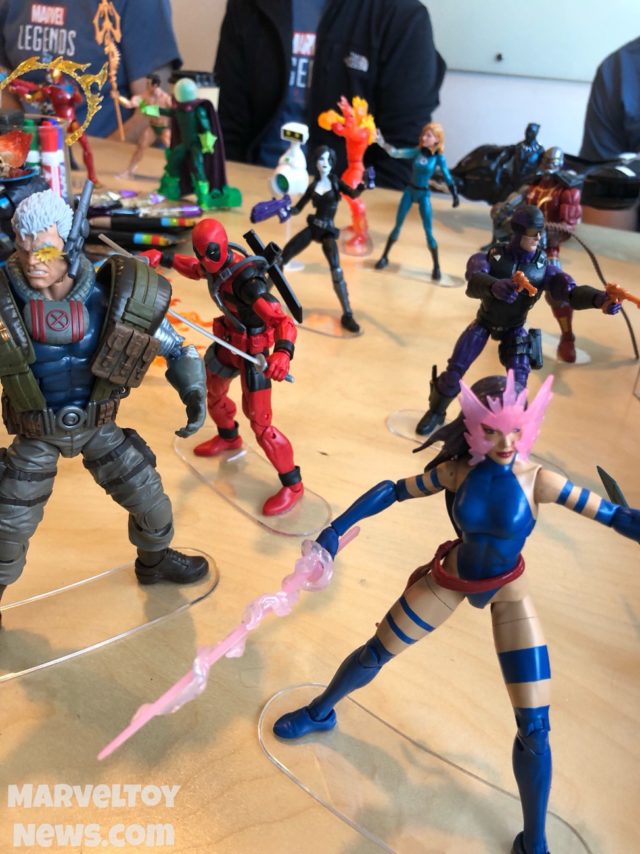 Ordinarily I don't post a lot of photos of prototype figures that have been announced for a few months already (it just doesn't feel like "news" to me at that point anymore).
But as getting to see and touch and photograph these upcoming 6" Legends figures in person was a true honor and privilege, I'd be remiss if I didn't post some of the in-person photos I took during the Hasbro Marvel Brand Team event at New York Comic Con 2017.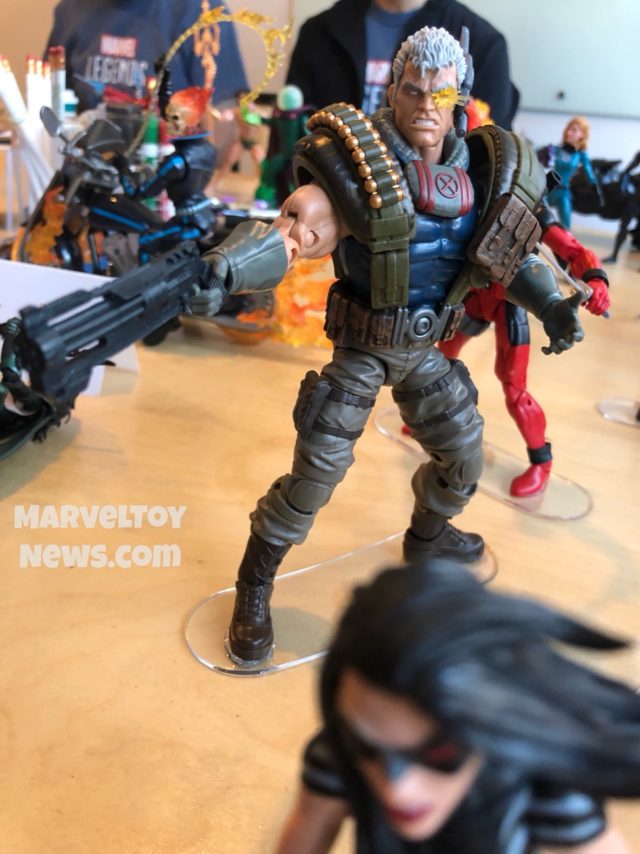 If I had to pick a favorite figure that was displayed at the event, it would probably be the new Deadpool Legends Cable figure coming in early 2018. I think that pairing classic Cable and Deadpool figures in the same series is a stroke of genius, and this Marvel Legends Cable easily captures the classic design for Nathan Summers better than any classic toy version of the character ever.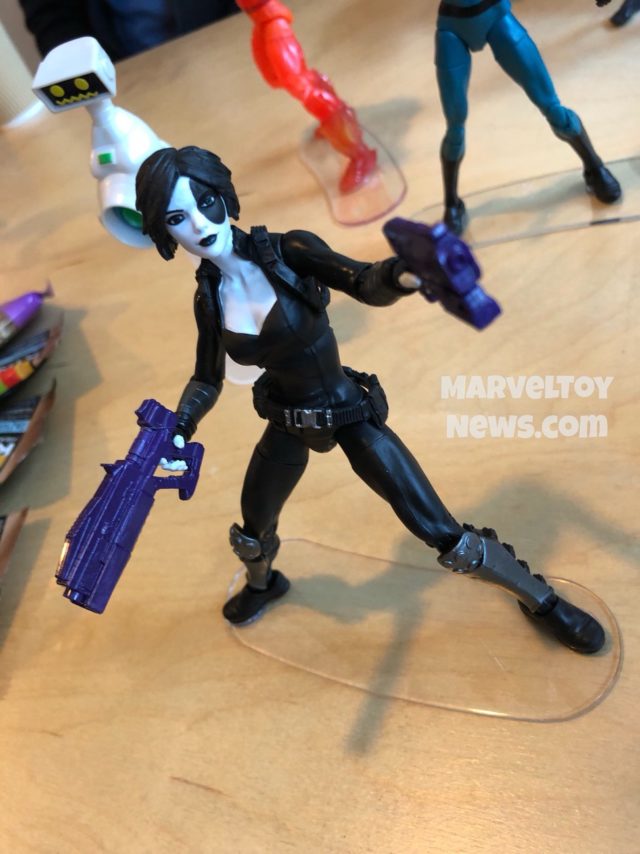 I'm also rather psyched about the Marvel Legends Domino figure coming in the same series. I'm sure it hasn't escaped anyone's notice that Hasbro is gradually building the original X-Force roster in Marvel Legends Form (including the Marvel Legends Shatterstar that came out this year and the Warpath rumored for next year).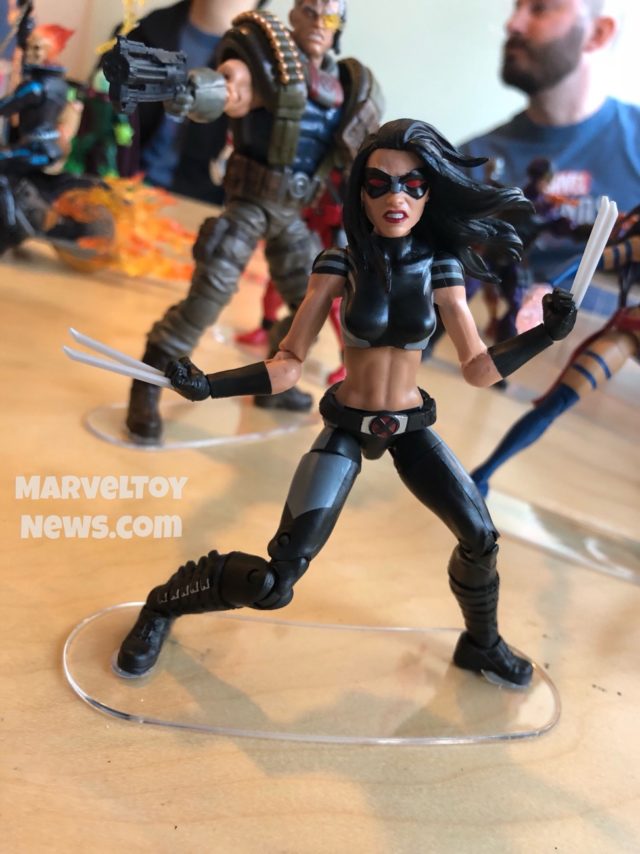 The modern X-Force X-23 Legends figure looks nice as well, although I think what we're all waiting for at this point is a Marvel Legends Wolverine X-23. Hopefully we'll get that version sooner than later.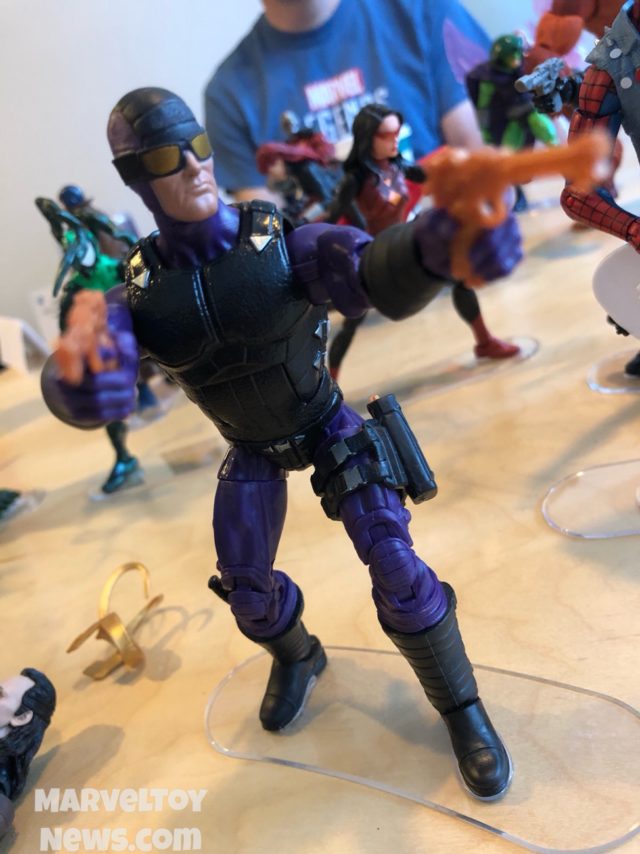 Paladin is a character that I'm very concerned about selling poorly at retail, as he's virtually unknown to all but the most hardcore of fans. The figure looks nice, however.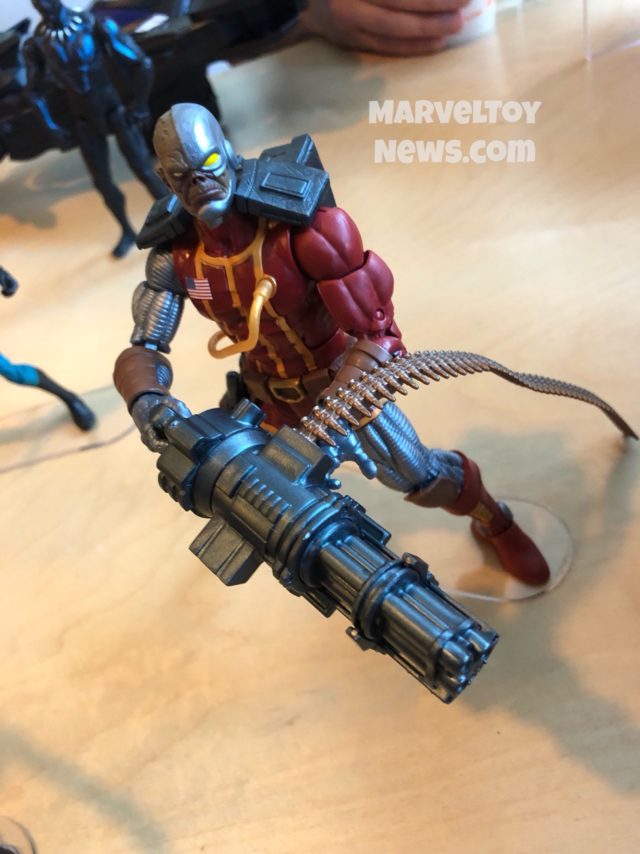 Deathlok and Classic Deadpool figures were also on-hand at the event, as well as the Sasquatch Build-A-Figure. Hasbro confirmed there's at least one more figure from this wave yet to be revealed, which is widely believed to be a new Warpath.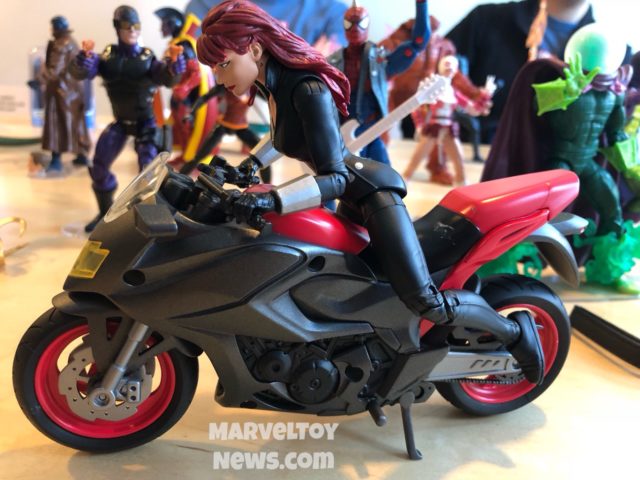 The Marvel Legends Riders Motorcycle series looks fantastic in person. The Ghost Rider flaming Motorcycle is obviously cooler than the Black Widow motorcycle, but both of them are slick in person. I really hope this line performs well when it hits retail.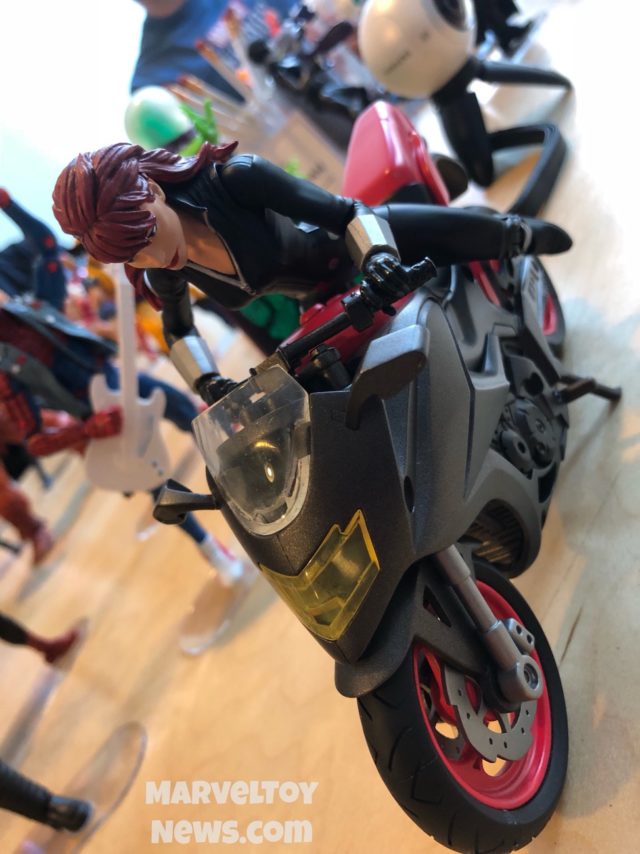 Black Widow has a special cut for her elbow joints to allow them to be more flexible for posing with the motorcycle handlebars.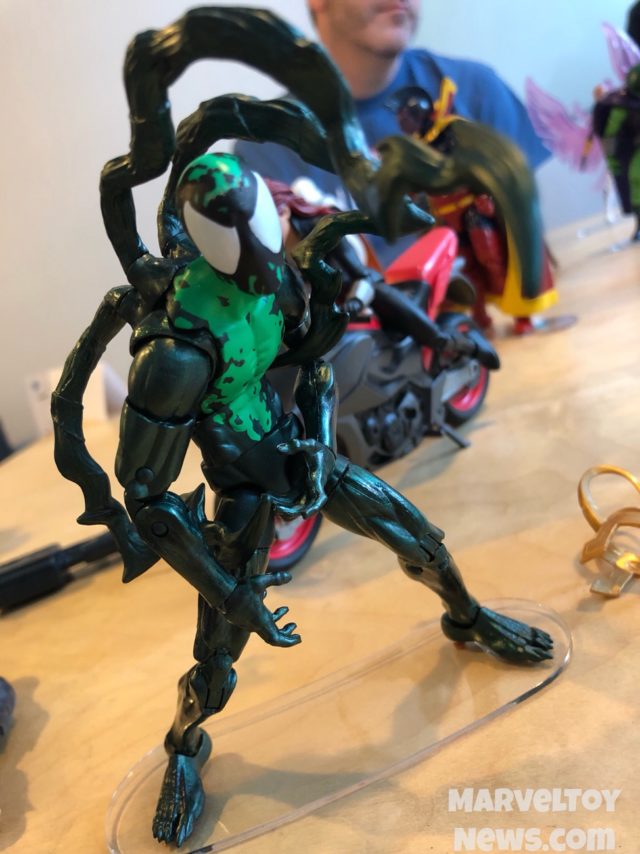 On the Spider-Man front, every figure in the series is well-executed. While I'm not even the slightest Gwenpool fan, her figure is tons of fun and a buy for me (especially since I need her for her Lizard BAF piece).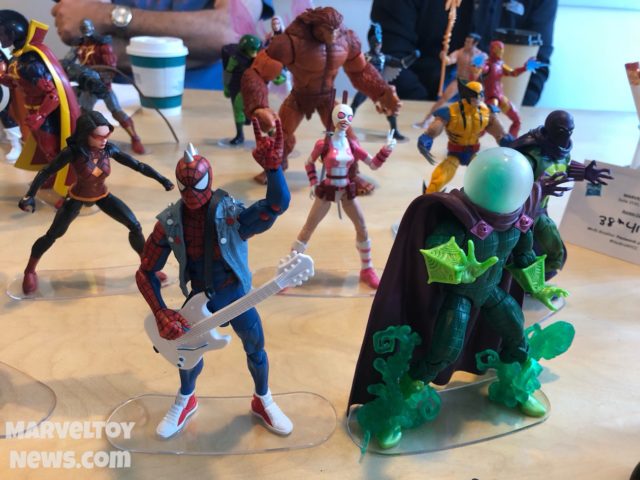 The Hasbro Marvel Brand Team almost gave us a mega-spoiler, as they were going to remove Mysterio's helmet in front of us… but the prototype's dome was permanently glued on. Alas.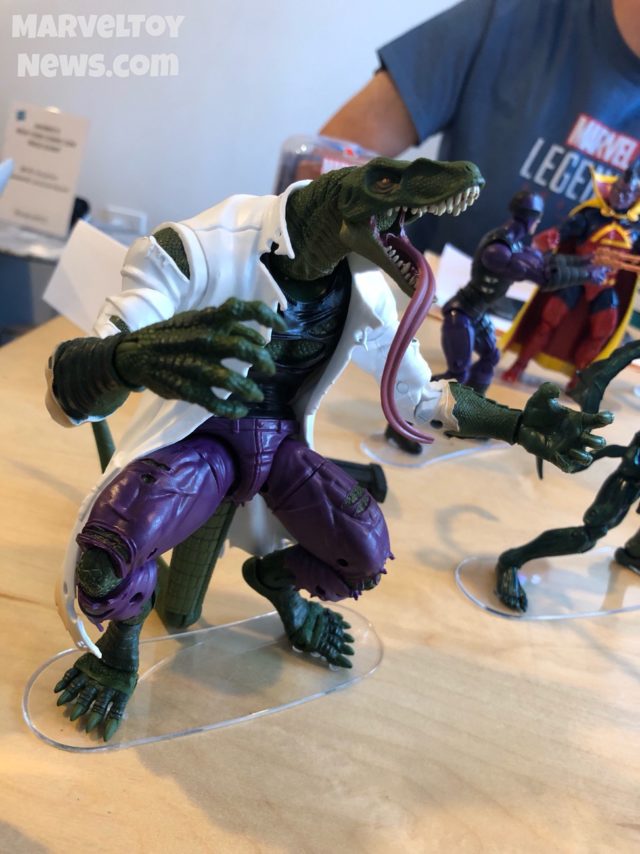 As a modern comic book reader, I was really excited about the new Lizard Build-A-Figure. I like the beefy "dinosaur" look to the figure, although I know some fans are disappointed this isn't a purely classic, thinner version.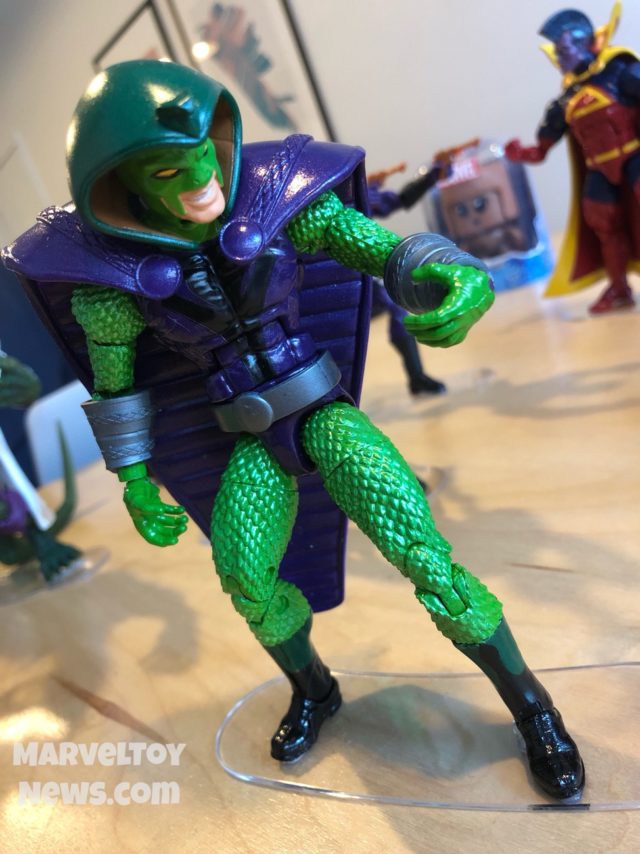 King Cobra is another character who's not on my top 1000 list, but his Legends 6" figure looks nice enough. Collectors building a Serpent Society will be happy to get this figure regardless.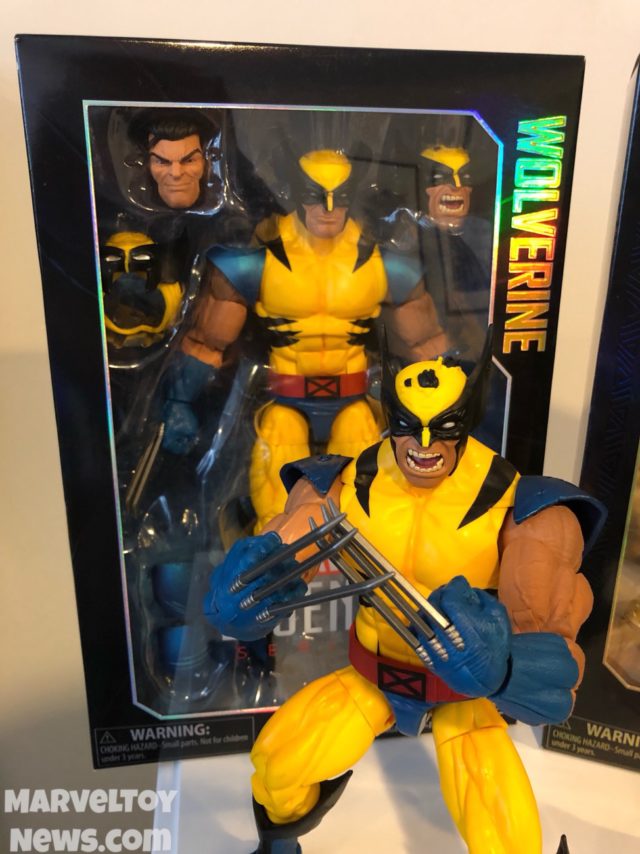 The next two releases in the Marvel Legends 12" series were also on-hand at New York Comic Con 2017, and they both looked absolutely stupendous.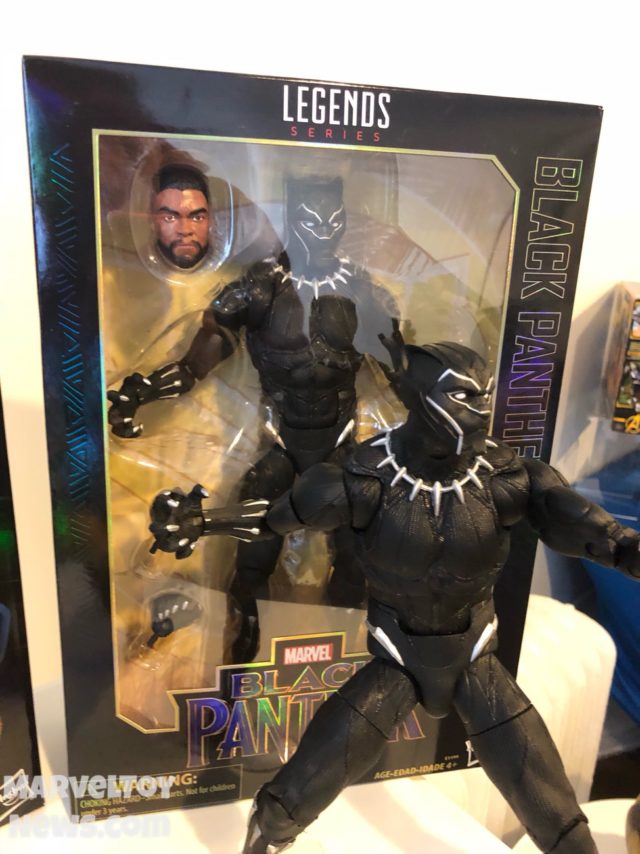 The movie-styled 12" Black Panther Legends figure is basically an upscaled version of the 2016 Civil War 6" figure with an even greater amount of sculpting detail.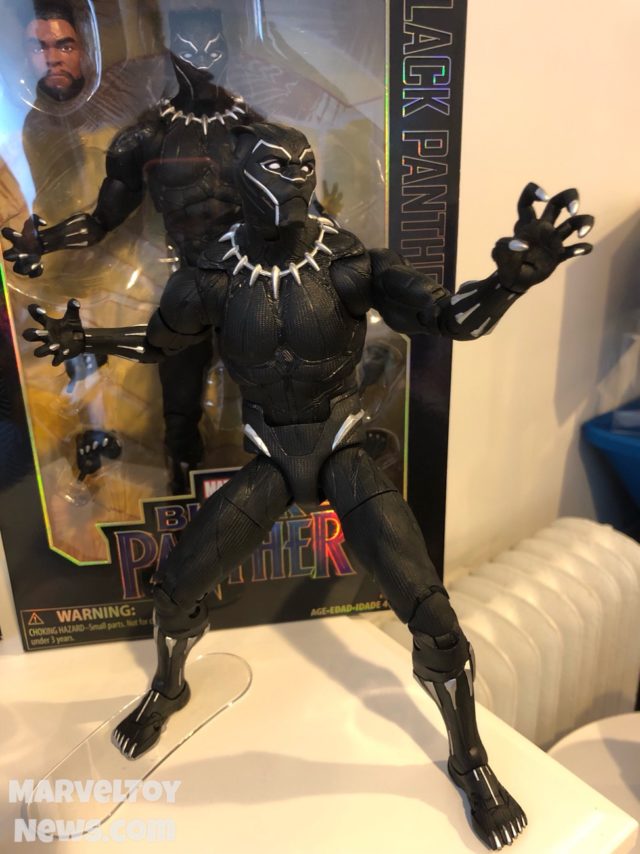 This Black Panther is easily the most detailed figure in the 1:6 series thus far, and the unmasked head is way better than the one that came with the 2016 six inch version.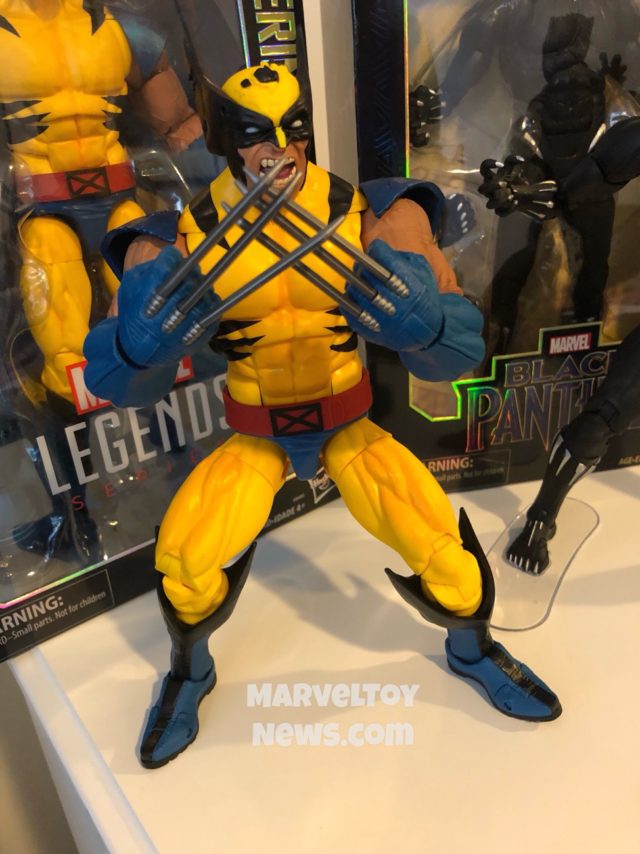 In addition, the 12" Wolverine was also displayed booth loose and in package. The interchangeable Battle-Damaged Wolverine Head and Shoulder Pads are exceptionally cool, and the grinning unmasked Logan head looks flat-out fantastic–maybe the best Logan head I've ever seen for an action figure.
I'm a huge fan of the 12" line, so I was pretty disappointed when 12" Deadpool quickly went to discount in many areas. Hopefully, this pair of headliner characters fares better, as I badly want to see this line continue.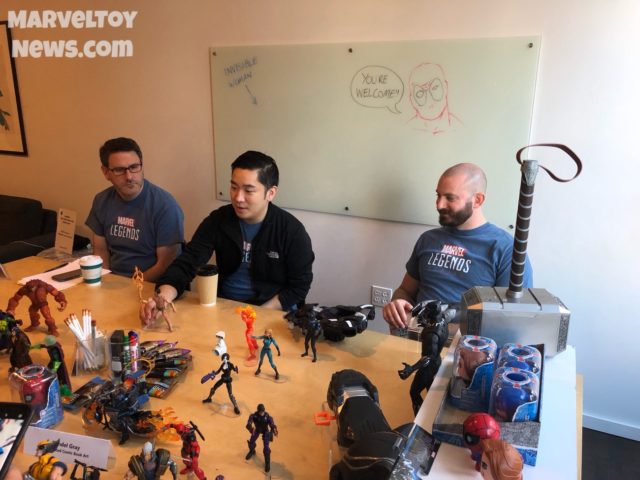 I'll continue to post updates to the Marvel Toy News Facebook and Twitter Pages as official photos, release information and pre-orders open up for all of the Marvel Legends 2018 figures, so make sure you're following us on our social media if you want all the latest news as quickly as it breaks.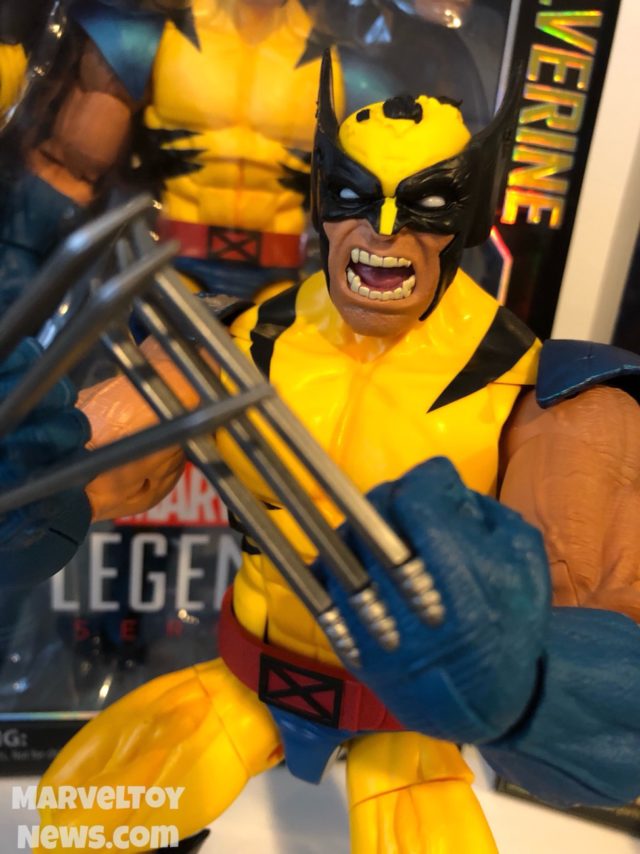 The next series of Marvel Legends figures to hit shelves (after the Retro Toybiz-Style Packaged Series that's beginning to ship right now) is scheduled to be the Black Panther Legends series that is street-dated for 2018, so we shouldn't see any of these new figures arriving on store shelves until next year. That doesn't mean that we won't, mind you, but they're all scheduled to arrive in the new year.
Having seen up-close and in-person photos of the figures, what do you think of the first waves of goodness Hasbro has coming our way in 2018, Marvel Legends collectors? What are your must-haves from these series, and what are you planning to skip (if anything)?