At this point in my collecting life, it takes a lot to get me so pumped up about going on a toy run that I don't sleep well overnight. But that's just what happened last night, when the long-awaited Marvel Legends SHIELD three-pack started showing up on ebay. And thus, I set out this morning on an hours-long quest to find my own Marvel Legends Coulson, Maria Hill and Nick Fury pack…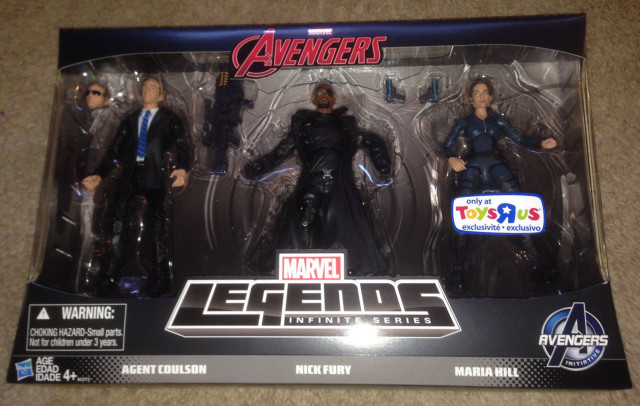 Hasbro means to do right by Avengers movie figure collectors this year, and they're not limiting themselves to non-powered Avengers team members! The latest in the flood of 2015 Marvel Legends figures to be released in an Avengers Legends three-pack containing Agent Phil Coulson, Nick Fury and Maria Hill.
While a Samuel Jackson Nick Fury Marvel Legends figure has previously been released, this is the very first movie-based Marvel Legends Maria Hill figure and the first ever Marvel Legends Coulson figure.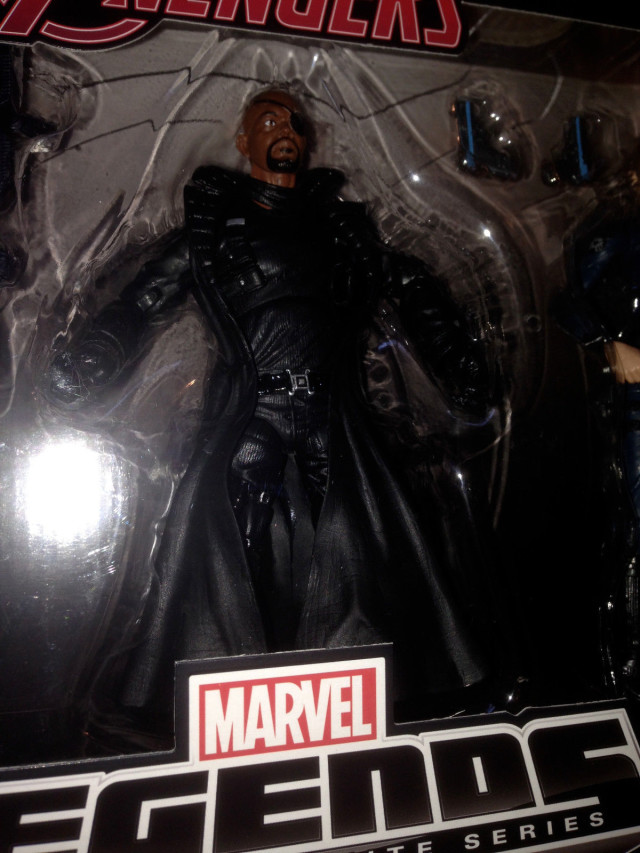 Like plenty of other people, I had my trepidations about this Marvel Legends Agents of SHIELD Nick Fury, Maria Hill and Agent Coulson three-pack being a Toys R Us exclusive set. Toys R Us can be a little nutty, so a retail price of $75 (or maybe more) seemed like a realistic possibility to me.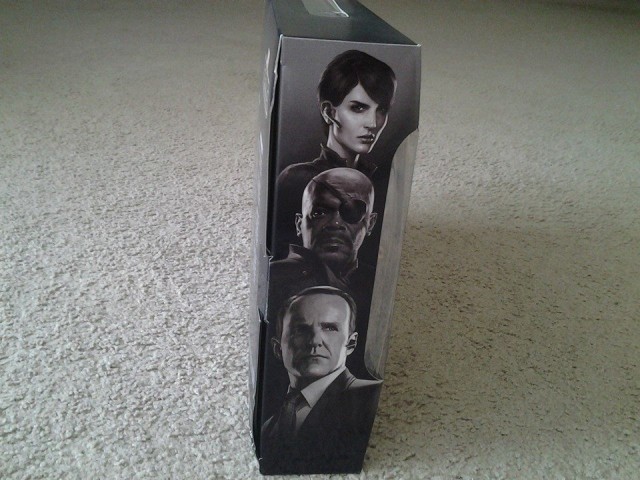 Thankfully, Toys R Us has taken the high road and is pricing the Agents of SHIELD Marvel Legends box set at just $49.99–the same price Target charges for their exclusive Marvel Legends three-packs.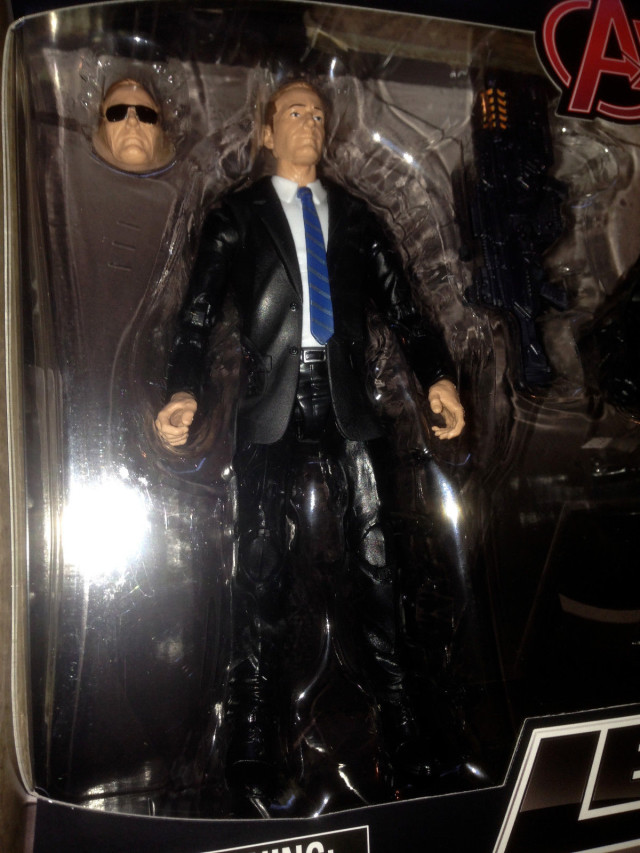 I am an Agents of SHIELD guy through-and-through, so even though I already have a Funko Coulson, a Minimates Coulson and a Hot Toys Coulson, I need a 6″ Marvel Legends Coulson (with extra head wearing sunglasses!). Alas, despite my efforts, if the new exclusive Toys R Us Marvel Legends SHIELD figures set has reached the New England area, I sure couldn't find it today.
Even so, Marvel Toy News Facebook follower James B. was nice enough to submit photos of the set (which he found today in Illinois) for me to rub with this story. Thanks, James!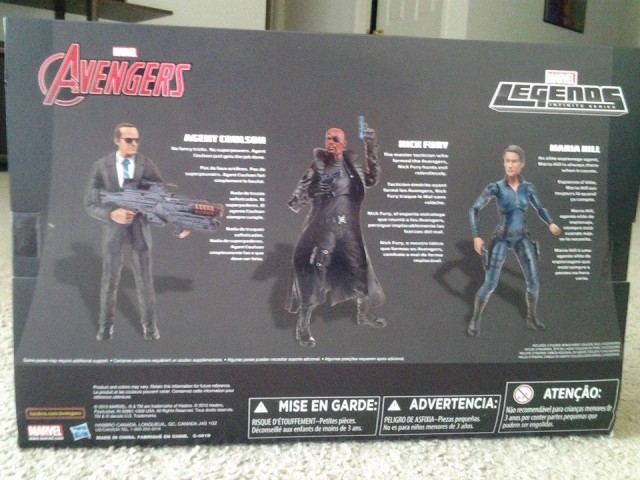 Like all Toys R Us exclusive toys multi-packs, there should be plenty of these Avengers Marvel Legends S.H.I.E.L.D. box sets available in stores in a few weeks time (and probably on clearance for half price in a few months time). So even though this set is currently selling for $100+ on the aftermarket, I'd highly recommend not feeding the scalpers this time. There will almost beyond any doubt be enough of these to go around.
Now that you know the retail price and that it's been sighted in the wild, are you in hot pursuit of the new Marvel Legends Avengers Agents of SHIELD pack, Marvel fans? Or will you be saving your dollars this spring for Marvel characters who are a little more super-powered?