Sideshow Collectibles must have decided that today was a slow day and it needed shaking up, because Sideshow hit up collectors today with a huge surprise: an in-stock and ready-to-ship, totally unannounced, exclusive White Black Widow Premium Format Figure stature variant–limited to just 200 pieces produced! While it's not the most limited Marvel Premium Format statue ever released, it's certainly among the shortest runs. And if you didn't order it in the two and a half hours it was available, you're out of luck–the Premium Format Black Widow White Edition is now sold out!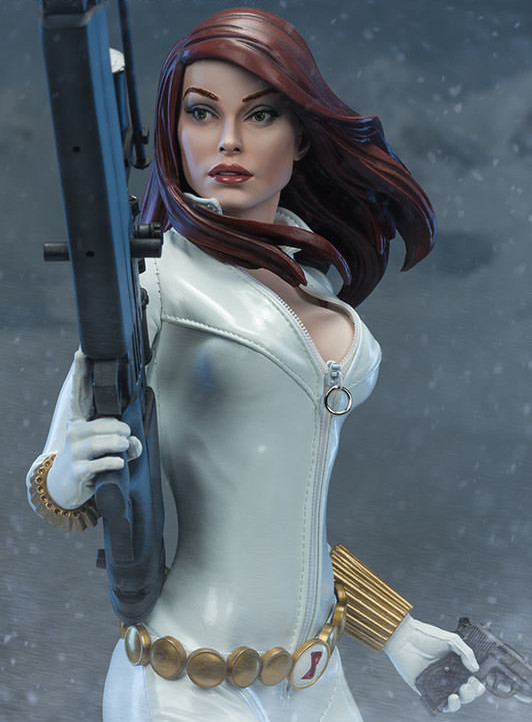 It seems like just yesterday to me that Sideshow pulled out their first super-limited, unannounced Marvel Premium Format Figure–
the White Storm Premium Format Statue limited to just 150 pieces produced
. But when I looked back into the Marvel Toy News archives, I discovered that that statue actually went up for sale–and sold out virtually instantly–way back in July 2013.
And well over a year and a half later, Sideshow Collectibles decided to strike again today–with a highly-limited Premium Format White Black Widow statue!
Now, putting a Black Widow statue into a white costume seems like a bit of a bizarre choice, but believe it or not, there is precedent for this: Black Widow has worn a white costume in the Marvel comic books on occasion (including in the Black Widow Deadly Origin series by Paul Cornell), and there's even a Gentle Giant White Costume Black Widow mini-bust out there!
So, yeah–this is a real costume and not just something that Sideshow Collectibles made up as a money-grab.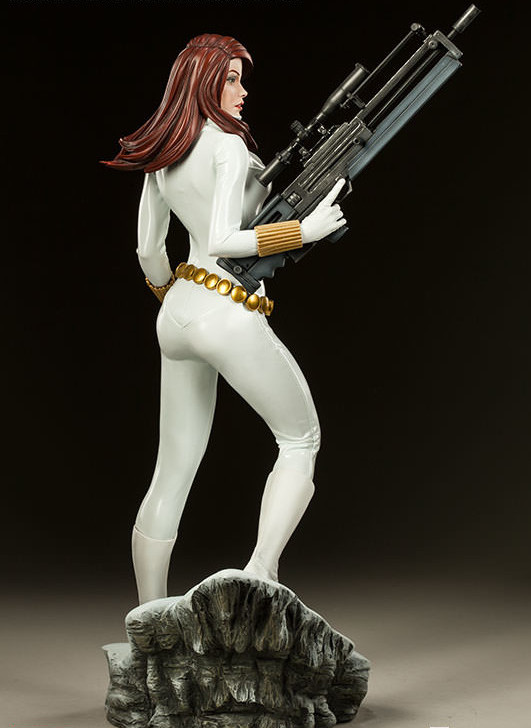 What's more, this costume even makes logical sense. Bearing in mind that Black Widow is a super-spy, it seems a little counter-productive that the regular version of this statue had Natasha outfitted in a black costume on a snow-covered white base. With this new version, Black Widow is finally suited for success in her arctic mission!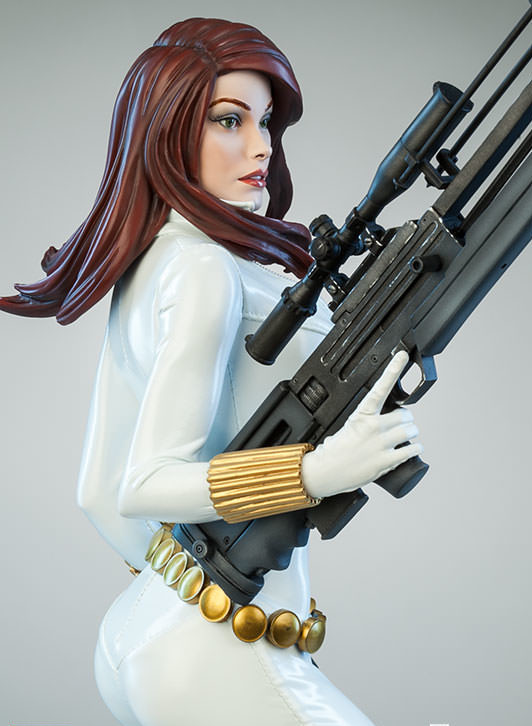 Other than the white costume, this is exactly the same costume as the previously released regular version Black Widow Premium Format Figure (in black costume). The switch-out left hand brandishing a knife remains exclusive to the exclusive edition of the Black Costume Black Widow statue (which is fine by me—I was never going to display Black Widow holding a knife anyway).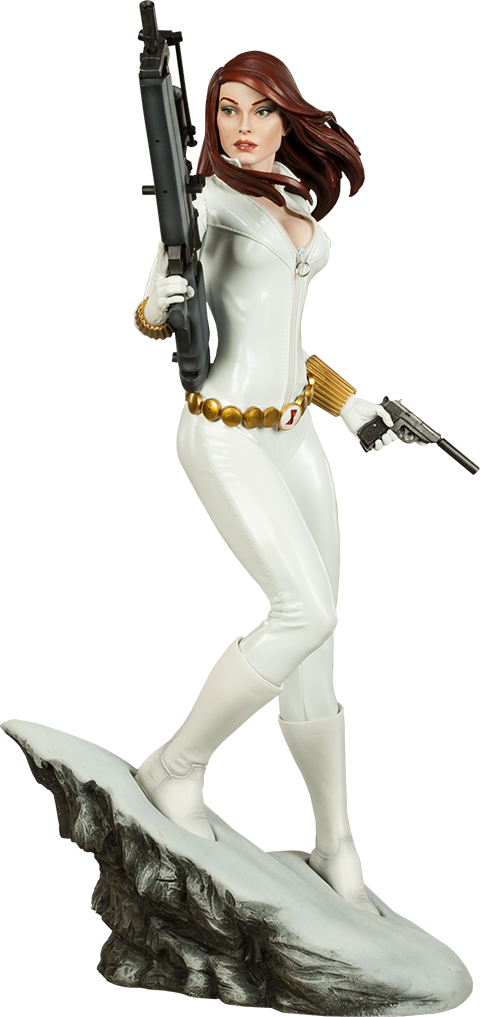 Ordinarily, I wouldn't expect a $370 White Costume Black Widow statue to be a hot item. But with an edition size of just 200…? This particular statue is all but
guaranteed
to go up in value to $500 and up. It may not challenge for "most expensive Marvel Premium Format Figure" on the aftermarket, but it'll definitely be a hard-to-obtain and valuable Marvel statue.
And although the white costume version of Black Widow wouldn't have been my first choice, I have to admit–it really is beautiful. I can see why this statue sold out in just 2.5 hours–the fastest Sideshow Marvel sell-out since the White Storm in 2013.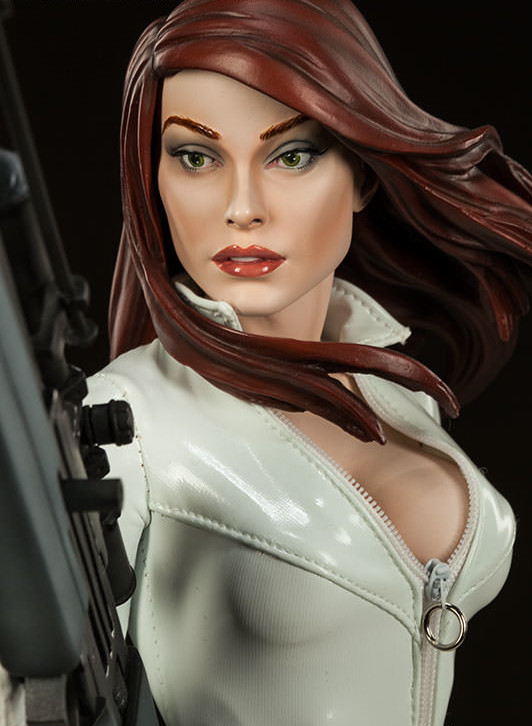 The Exclusive Black Widow White Edition Premium Format Statue Wait List is now open, although I seriously doubt that anyone who doesn't get on the Wait List immediately has any shot at getting one of these Black Widow statues. If you want one without paying a couple hundred dollars extra on the aftermarket, now is the time to get on that Wait List ASAP.
What do you think about the White Edition Black Widow Premium Format Figure, Marvel collectors? Did you snag one of these super-limited statues for your very own, or did you miss out (regrettably or otherwise)?