Due to being a complete repaint of Iron Man Mark 42, almost every Marvel toy company was able to cash in and get their Iron Man Mark 43 figure out of the factory and into collectors' hands early last year. But one company that didn't was Good Smile Company–because there was no Figma Mark XLII! But I guess GSC had decided that it's better later than never, because both Figma Iron Man Mark 42 & Mark 43 are now up for order! But oh yeah–one of these is a limited exclusive figure not available to U.S. buyers… yay?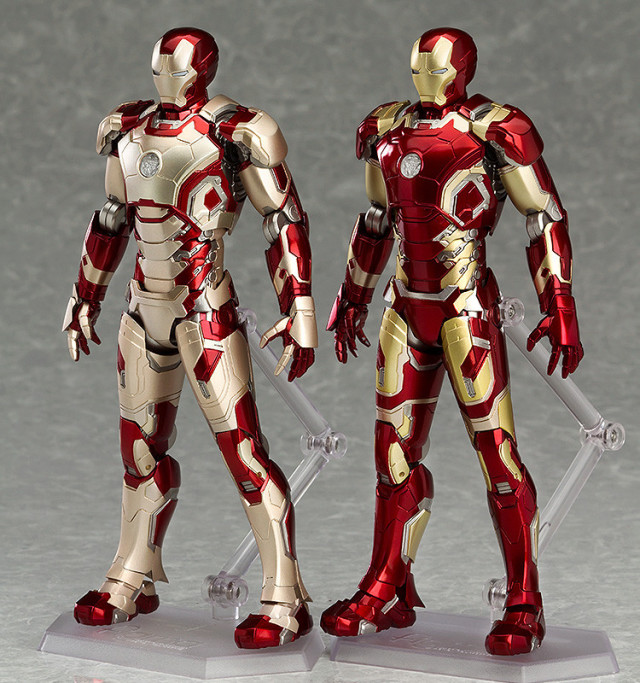 When it comes to producing and releasing action figures based off the Marvel Cinematic Universe movies, there's no room for doubt: Good Smile Company is one of
the
slowest companies around.
But hey–Iron Man is forever, right (or GSC hopes so, at least)? And so, almost a full three years after the movie hit theaters,the Figma Iron Man Mark XLII figure is finally going up for order overseas.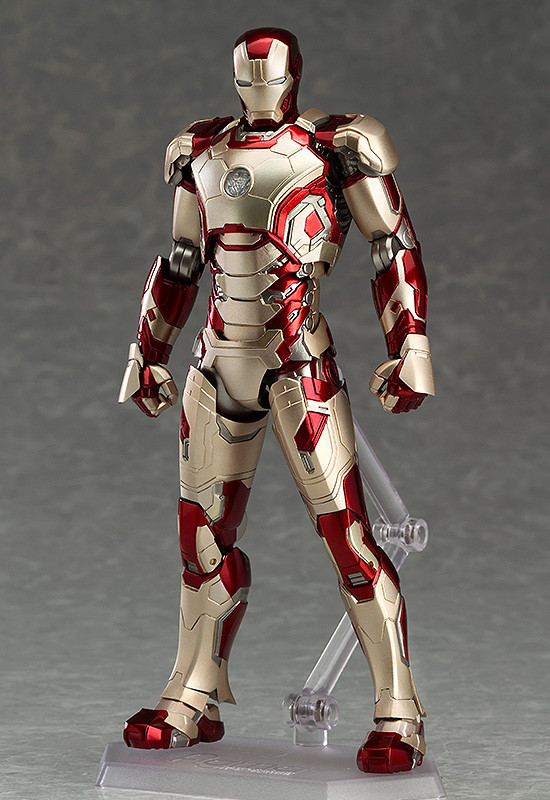 On the bright side, the Mark 42 Iron Man armor is by far my favorite suit that Tony wears in the movies, so I'm always game for a new version–even if it is coming a "wee" bit late.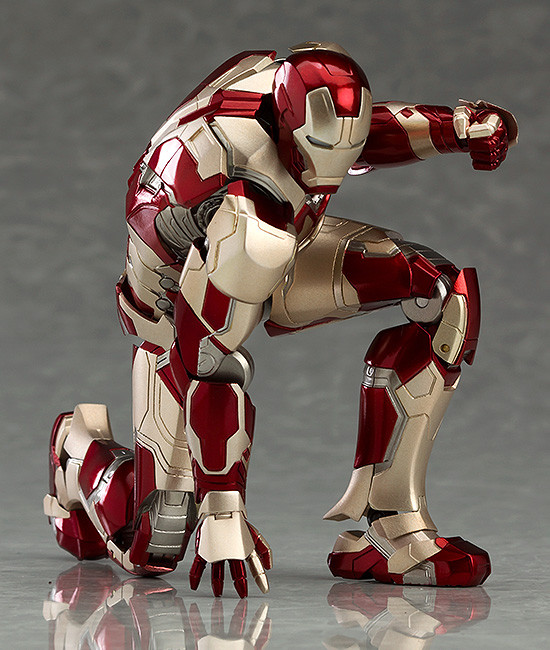 While Good Smile Company's Avengers figures were a mixed bag, the Iron Man Mark VII was easily the best figure that they did in the line, so I'm looking forward to holding this new Mark XLII in my hands and seeing how it compares to the awesome SH Figuarts version.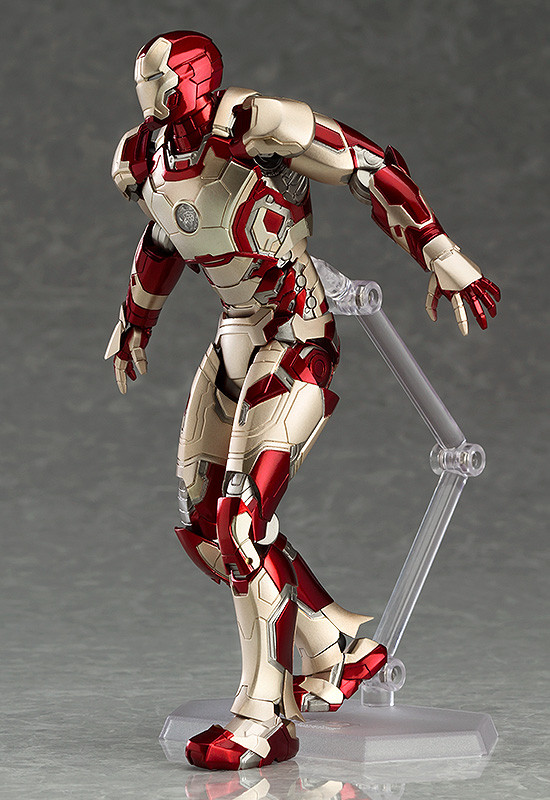 The Mark XLII Iron Man Figma stands about 6.4″ tall, so it'll fit in nicely with Marvel Legends and other six inch figures. And that paint job looks sharp–easily as good as the paint deco I've seen on any company's Mark 42 (barring perhaps the Hot Toys Die-Cast version).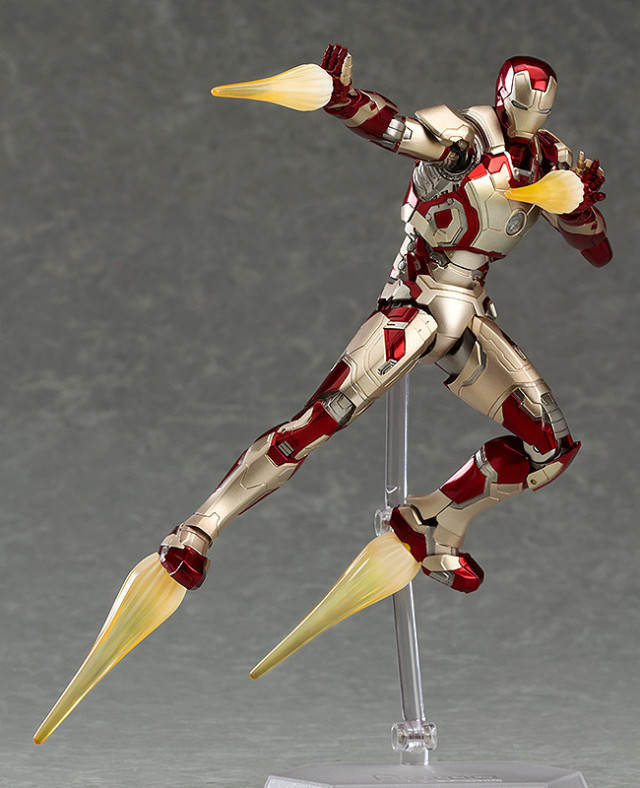 In addition, a figure stand/flight stand display base, alternate interchangeable hands and four energy effects pieces for Iron Man's hands and legs are also included.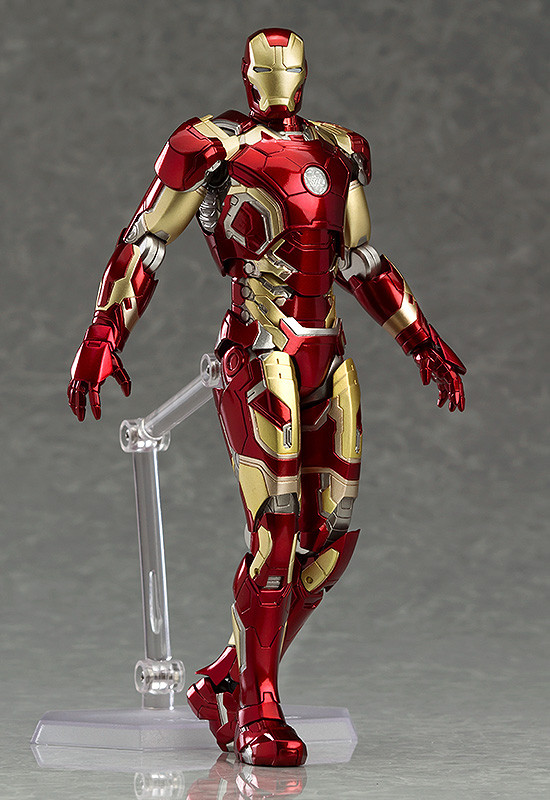 Of course, if Iron Man 3 wasn't your favorite MCU movie (and I do believe I've heard one or two people say it was not over the years), GSC also has the obligatory repaint of the Mark 42 ready and raring to go: Figma Iron Man Mark XLIII.
There's not a whole lot to say about the Figma Iron Man Mark 43, other than that it's a 100% repaint of the Mark 42 mold in Avengers: Age of Ultron movie colors–and oh yeah, it's a Good Smile Shop Online limited exclusive figure not available for folks in the United States to order. Did I mention that?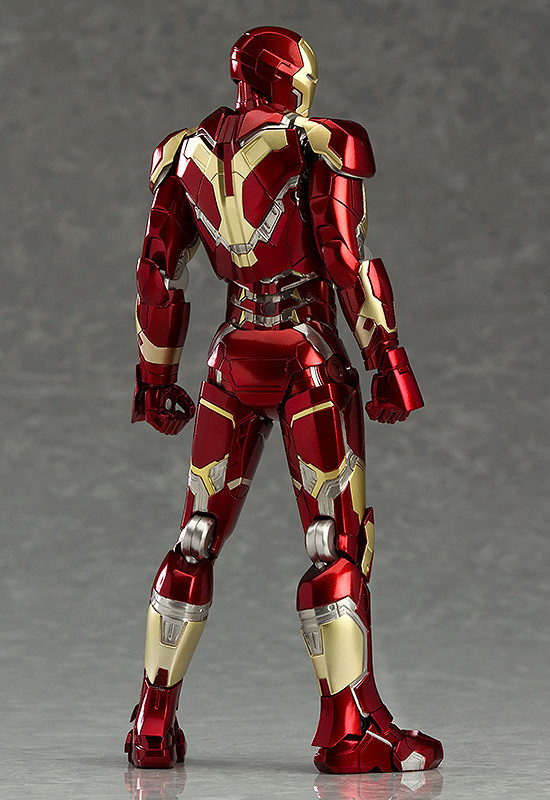 Yes, the AOU Iron Man Mark 43 Figma will be continuing the increasingly-frustrating noble tradition of import Marvel figures that are going to be a pain to get and a pain to pay for for folks in the United States, as GSC Online cannot and will not ship their Marvel figures to the United States (as they don't have license to do so).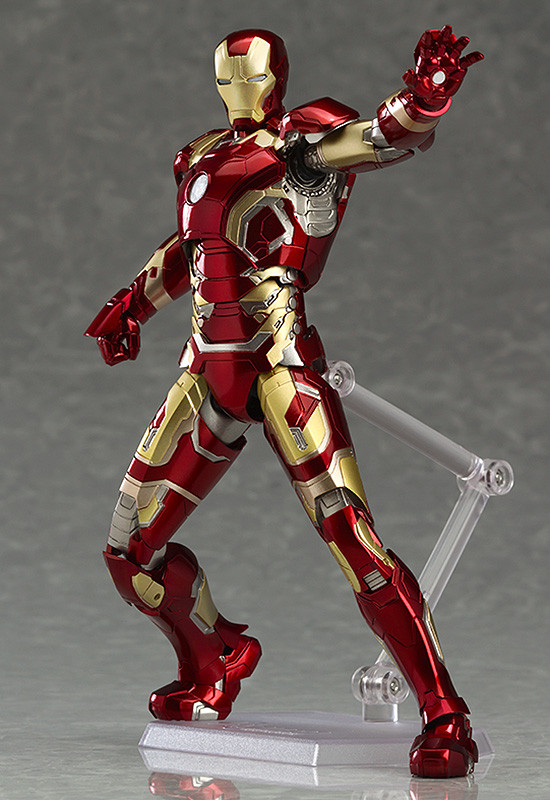 More bad news is that both of these six inch figures are expensive to begin with–both carry an MSRP of 8,148 Japanese yen (~$73 US), and while you can get a slight discount ordering Mark 42 straight from Japan, "the usual suspects" like Amiami and HLJ will not be able to sell the Mark 43 at all.
Considering how excellent the SH Figuarts Iron Man figures of these armors are–and the fact that you can get both shipped to your door from Japan right now for less than the MSRP of either of these Figma Iron Men–I'll be curious to see how these latest Figma Iron Man figures fare sales-wise.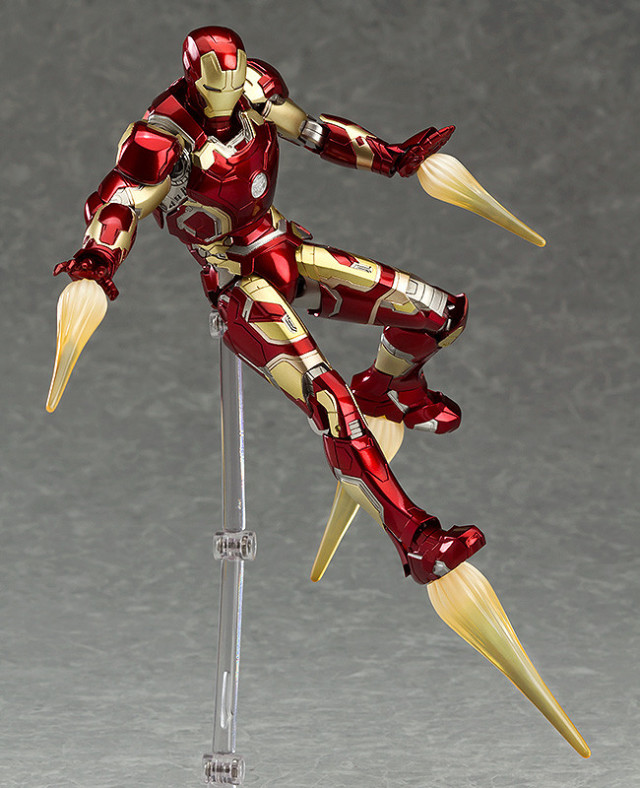 The Figma Iron Man Mark 42 & Mark 43 figures will be available for order this week from BBTS, which is the only North American store I expect to see carrying the Mark 43 due to its non-U.S. web-exclusive nature. Snag one early if you want it, as there won't be enough of that armor to go along cheaply in the United States. Both figures will be released in December 2016.
What do you think of Good Smile Company's latest foray into Marvel movie figures? Are releasing these versions of Tony Stark at the end of 2016 too little, too late, or are you impressed enough with these Figma figures that you're planning to add them to your own Iron Man collection?