By the time New York Toy Fair 2016 rolled around last month, it seemed that Funko had already shown off its entire range of Captain America: Civil War POP Vinyls, Dorbz, Mopeez and Mystery Minis. But upon entering the Funko booth, my eyes immediately shot to an item that I instantly knew hadn't been previously shown or announced anywhere else in the world: a rare Chase Dorbz Unmasked Black Panther figure!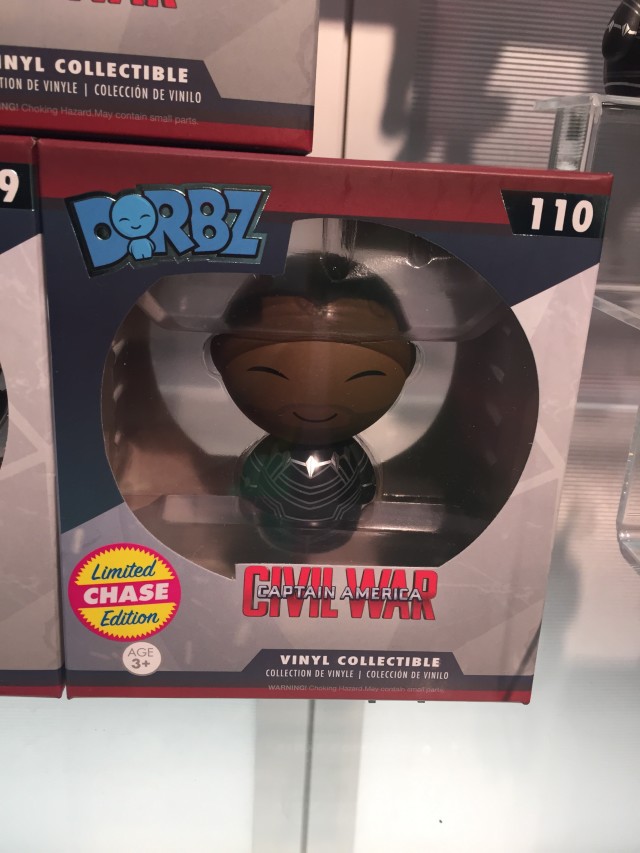 While we're not getting every superhero appearing in Civil War in Dorbz vinyl figure form this spring, we are getting many characters that have never had that treatment before–including the Falcon, Crossbones, Black Widow, the Vision… and Black Panther.
But hey, why stop at one version when there's multiple Black Panther POP Vinyls coming our way, right? And so, our first-ever Marvel movie Dorbz Chase figure is an Unmasked Black Panther Dorbz!
This is also the very first unmasked Marvel Dorbz figure to be released, although an Unmasked Captain America & Iron Man exclusive two-pack is due out for Free Comic Book Day 2016 in May as well.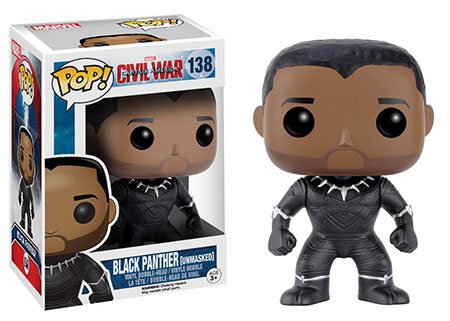 While Walgreens will be the sole North American retailer carrying the exclusive Funko Unmasked Black Panther POP Vinyl figure, lucky collectors will be able to find the Dorbz Black Panther chase wherever Civil War Dorbz are sold, as long as those collectors are, well… lucky.
Because T'Challa will be the third-ever Marvel Dorbz chase figure, with a ratio of just one unmasked Black Panther figure produced out of every six total Black Panther figures (with masked Panther obviously making up the other 5/6th).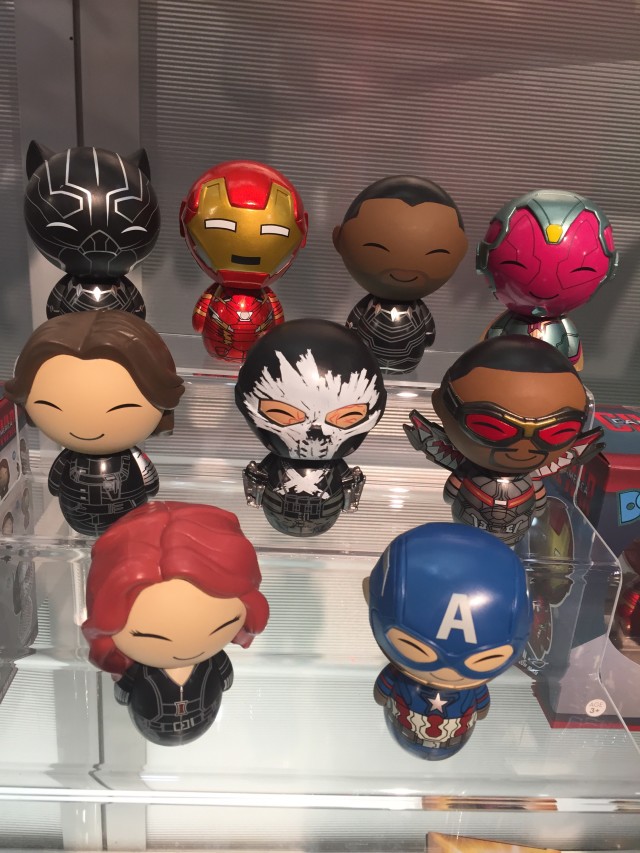 Considering that Dorbz are actually rather difficult to come by in many areas (including mine) as it is, the prospect of finding a whole bunch of Black Panther Dorbz to look for a chase piece amongst is pretty bleak for many of us.
While the Miles Morales Ultimate Spider-Man and Red Hulk chase figures were released months ago, I've never seen a single one of either in person (and I assure you, my local hunts are extremely thorough).
With the movie Black Panther figure being incredibly hot right now, I despair of finding unmasked T'Challa in stores this spring. If you want this figure without paying aftermarket prices, be prepared–you are likely in for a real challenge.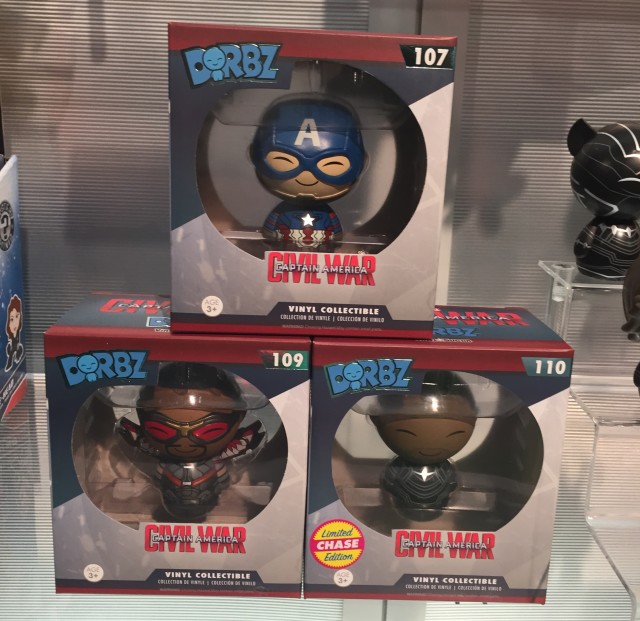 The Civil War Dorbz figures are now available for order, and are scheduled to be released in May 2016. If you order a Black Panther Dorbz, then you have a random one-in-six chance of receiving the variant instead of the regular version. Tough odds, but still far better than finding a chase in stores for many of us!
I've heard of some stores receiving early shipments of the Vision figure from this line already, but none of the other characters in this set have shipped to stores as of writing.
What do you think of the Limited Edition Dorbz Chase Black Panther figure, Marvel collectors? Will you be on the prowl for this rare and sure-to-be super-hot vinyl figure of the King of Wakanda this summer?