Funko confirmed that there would be Funko Guardians of the Galaxy POP Vinyls figures coming in 2014 during "The 12 Days of Funko" quasi-event last month, and we thankfully, we don't have to wait all that long to get our first gander at them! No, Funko isn't ready to show off the official Guardians of the Galaxy POP Vinyl glamor shots just yet, but we are lucky enough to get to see the unpainted prototypes of the Funko Groot, Starlord and Drax POP! Vinyls…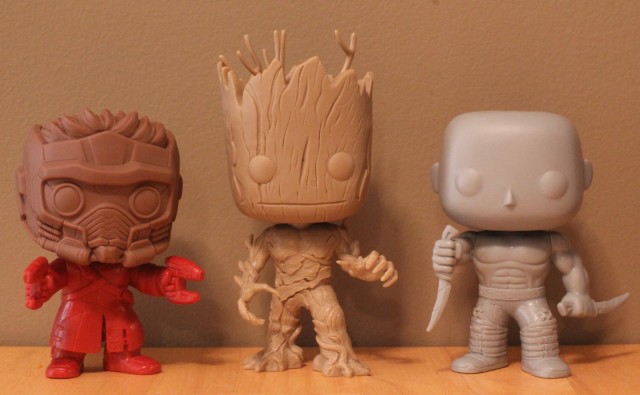 Given the sheer number of different toy lines I collect, I have neither the funds nor the space to obtain everything I want. Oftentimes that leaves me feeling pretty envious of people who have a clear focus, and can afford to collect specialized things like figure prototypes.
Such was definitely the case and my jealousy ran rampant when I saw the Guardians of the Galaxy Funko POP! Vinyls figures that Jeff G. purchased from Gemini Collectibles (the world's best source for Funko prototypes, by the way!).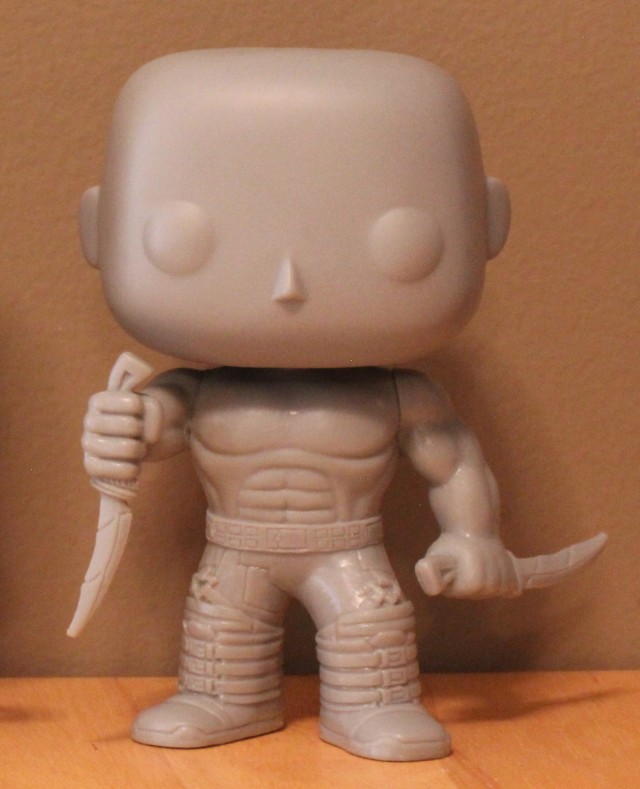 Jeff posted photos of his Funko Starlord and Groot POP Vinyls figures online last week, and was kind enough to give me permission to run the images of them here on Marvel Toy News. In fact, in his infinite benevolence, Jeff also sent me some photos he hadn't posted yet of the Funko Drax the Destroyer POP Vinyl figure and the whole lineup together! Thanks!!
All three figures look fantastic, but I have a special warm spot in my heart for that adorable Groot Funko POP Vinyls figure! That's definitely one of the most unique and charming Marvel POP Vinyls Funko has released yet. Funko Starlord and Drax are pretty sweet as well, though, with their deadly dual-wielding poses. Wonderful stuff from Funko!
You'll notice that Rocket Raccoon is conspicuously absent from this set of Guardians of the Galaxy Funko POP Vinyls prototypes. Funko confirmed that Rocket Raccoon would be part of the 2014 Guardians of the Galaxy Mystery Minis blind box assortment of 2.5″ figures, so it's possible that there won't be a full-sized Funko Rocket Raccoon POP Vinyl figure (as the Mystery Minis figure would be properly scaled with these other GOTG POP Vinyls).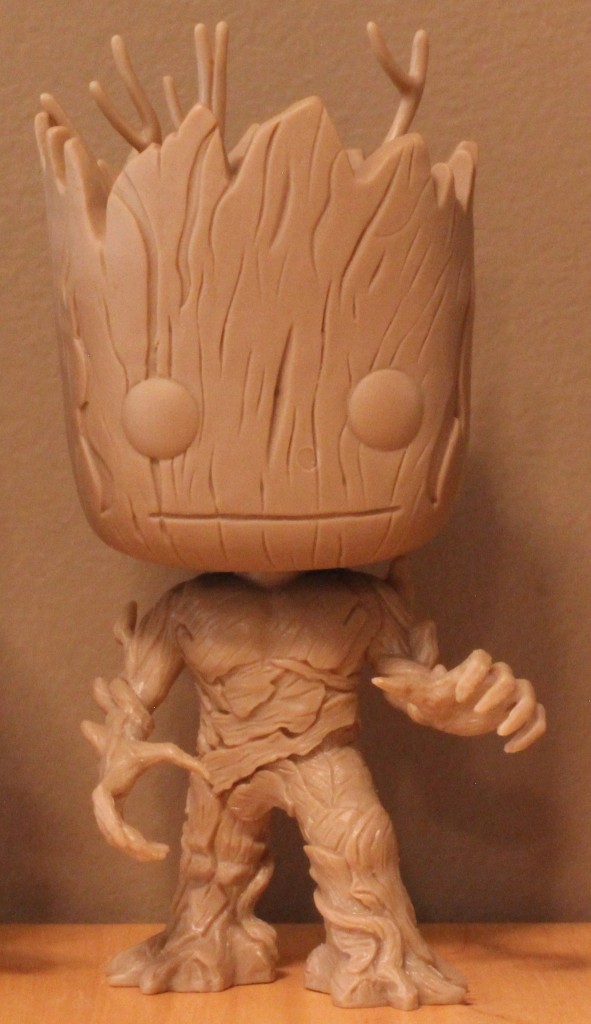 The Funko Guardians of the Galaxy POP! Vinyl figures aren't expected to be released until closer to summer 2014, but if we're lucky we'll get to see painted prototypes of the figures at the New York Toy Fair 2014 next month. You can 'Like' Marvel Toy News on Facebook to have future news, photos and updates beamed straight to your Facebook Newsfeed!
How do you like these Funko Guardians of the Galaxy POP Vinyl figures so far, Marvel collectors? Will these cosmic heroes be making a stopover on Earth to join your collections? And huge thanks to the awesome Jeff G. for sending me the hi-res photos and giving me permission to run them here on Marvel Toy News!