Hasbro played some surprise cards at San Diego Comic-Con 2017 when they revealed Marvel Legends figures of two rather obscure Deadpool variants: Symbiote Deadpool and Weapon X (Inverse) Deadpool! As with all good things, we had to wait a bit, but these obscure Wade Wilson variants are now arriving exclusively at GameStop!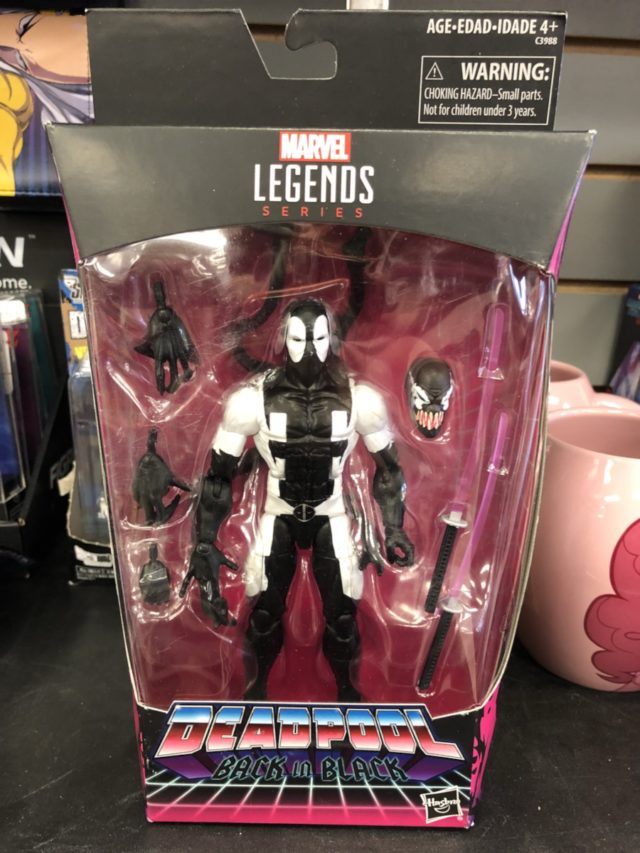 I ordered the Back in Black Deadpool Marvel Legends 6" figure over a month ago online, and while I finally got the shipping confirmation for him on Friday, I lost patience and decided to hunt him down and take some in-person photos of him yesterday.
Thanks to the handy-dandy GameStop Store Locator function on their website, I knew exactly where I needed to go to get my snapshots. Thanks, GameStop!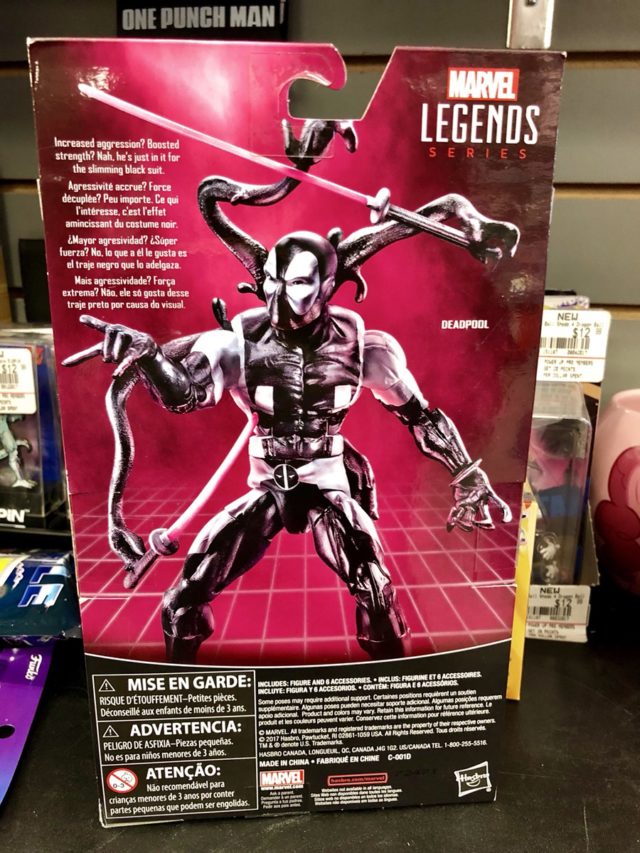 I've seen this figure packaged before at HasCon (and posted a bunch of packaged photos of him then as well), so there were no surprises for me seeing the Back in Black Deadpool ML figure in person.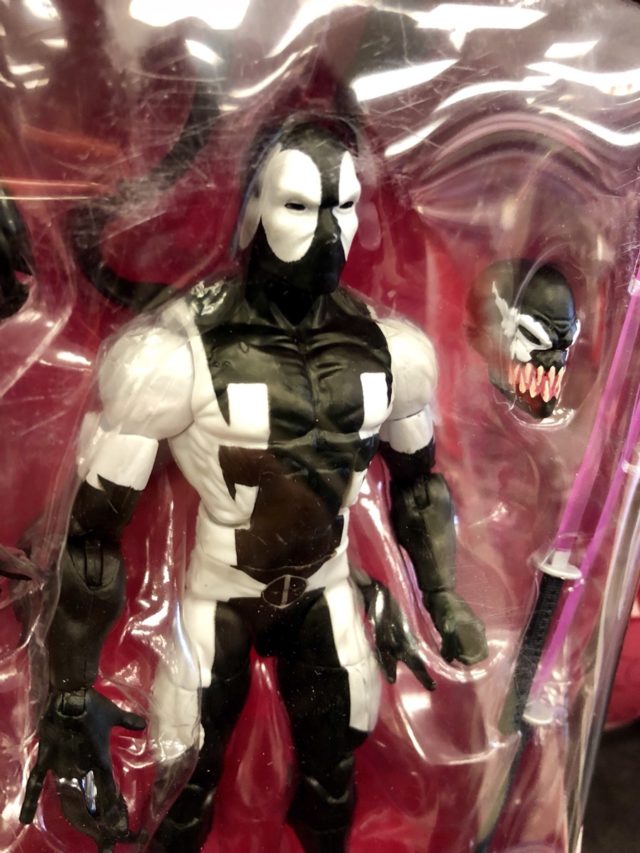 The accessories (including the sweet alternate head and lightsaber) are exactly as we'd seen at conventions during the summer—which is terrific, because this figure comes with some awesome accessories.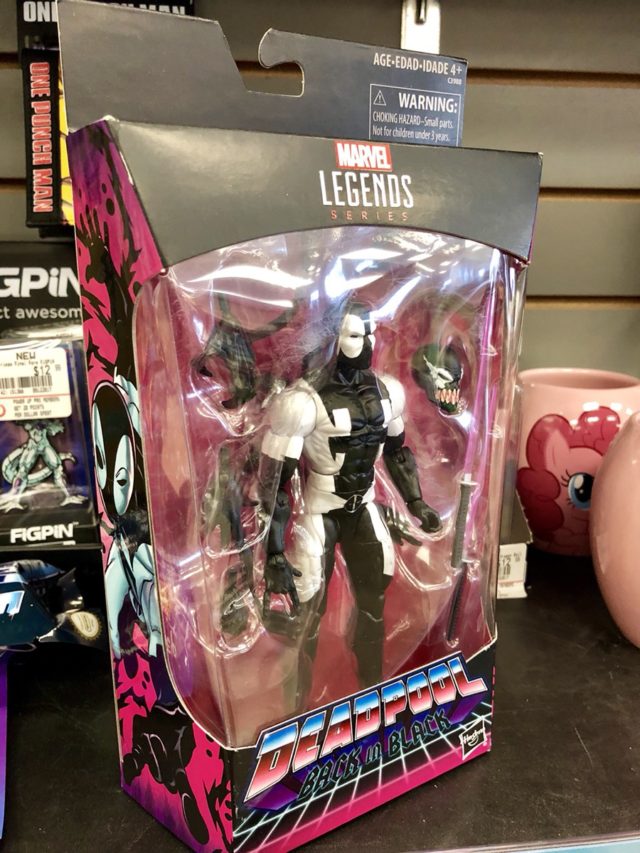 I'm glad my own Deadpool Back in Black figure wasn't the one I saw at GameStop, though—the paint was really sloppy, and the white running onto the black on the face really bugged me.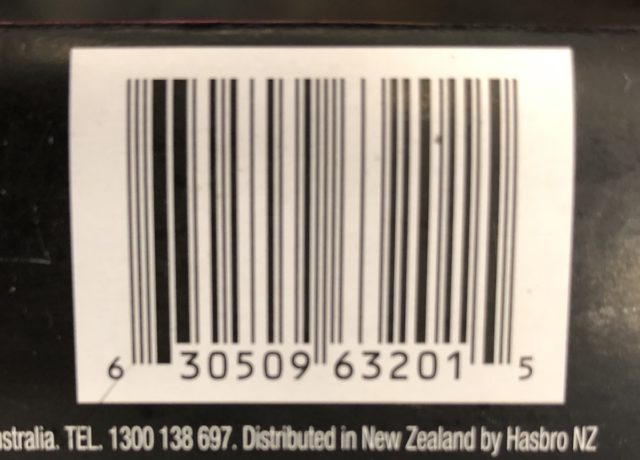 For those who want the UPC code for this figure, I've posted it above. It's: 630509632015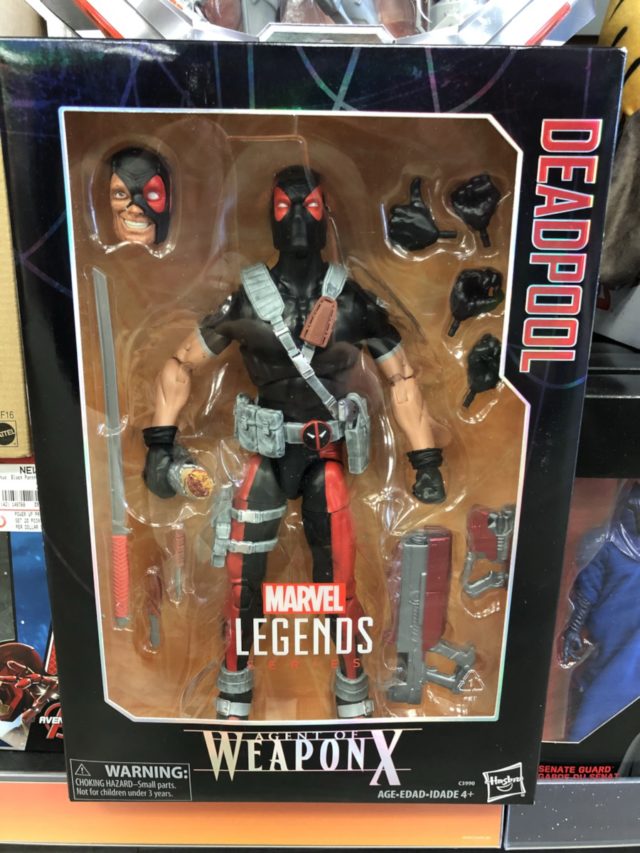 The Marvel Legends 12" Weapon X Deadpool figure has actually been arriving in many GameStop locations for over a month now, but this was my first time having the opportunity to see and photograph it in-person.
As expected, the actual figure and accessories for this Weapon X Version are all 100% recycled from the regular release—the only thing that's fresh here is the paint deco.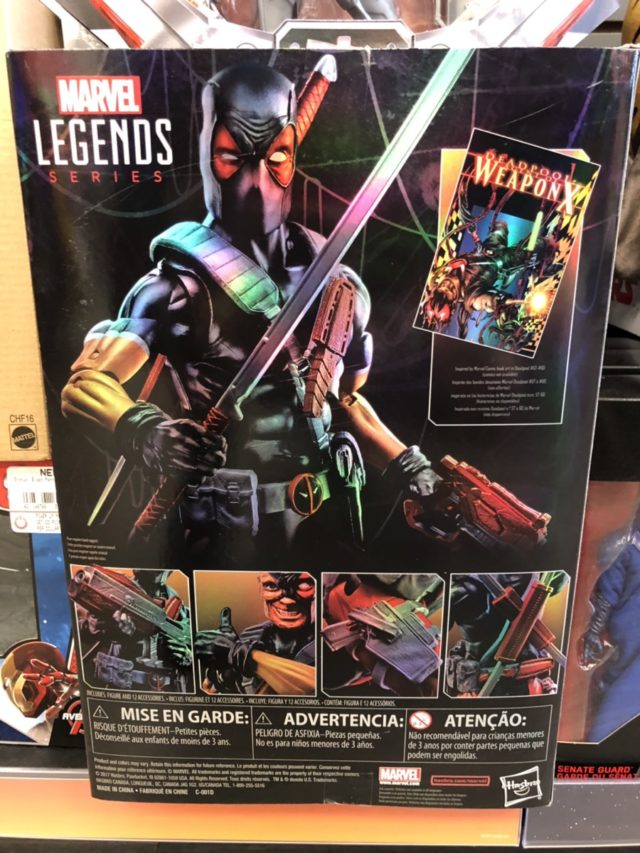 Initially Hasbro said that this figure would be available everywhere, but then it was announced that Gamestop would get an exclusive early release. I'll be curious to see if mass retail actually does pick this version up eventually.
I've been all-in with the 12" Marvel Legends series up until now, but this is actually the straw that's breaking my completist tendencies for this series.
While I don't mind having a little $10 Funko POP Inverse Deadpool, I just don't need a $50 giant action figure of Wade in such an obscure, mainstream-unrecognizable costume. And frankly, I think the costume just looks bad on this figure.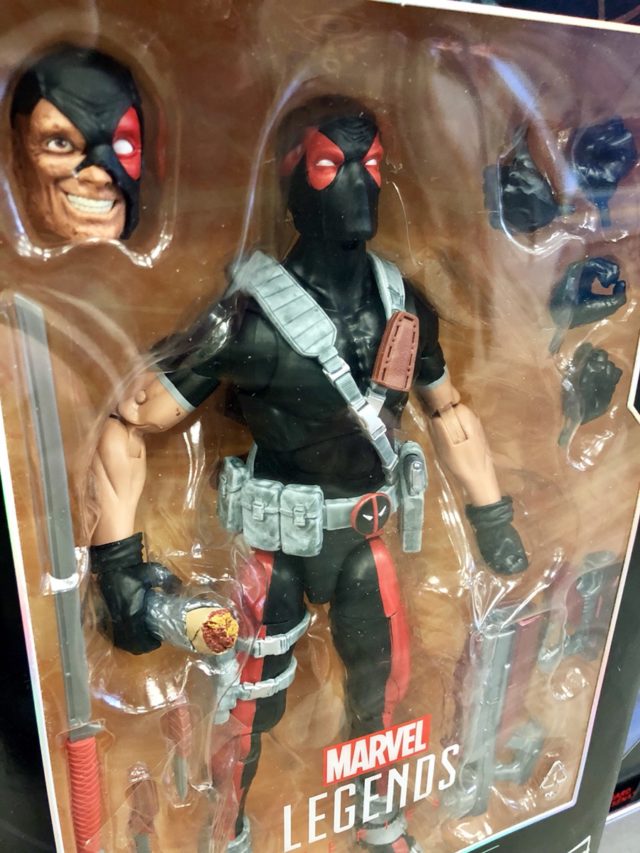 The Gamestop Exclusive Marvel Legends 6" Back in Black Deadpool and 12" Weapon X variant are now appearing in stores across the United States. You can use the Store Locator on the GameStop website to see which local stores near you have one in stock (and even reserve them!).
Now that they're officially out in the wild and many of you have seen them first-hand, how do you like the latest pair of Hasbro Deadpool action figures? Are either of these obscure variants bound for your collection, or are you saving your space (and dollars) for more iconic versions?