2013 has been a tough year for mini busts. The mini bust genre pioneer, Bowen Designs, only released a handful of mini busts this year (they used to release at least two to three dozen), and has zero (yes, zero) Marvel mini busts in the pipeline. Gentle Giant has continued fighting the good fight, but with low edition sizes the norm and prices far higher than they were a decade ago, mini busts' days may be numbered. But there's some hope–at least one more Marvel mini bust is now confirmed for 2014: the Gentle Giant 2014 PGM Exclusive Daredevil Mini-Bust!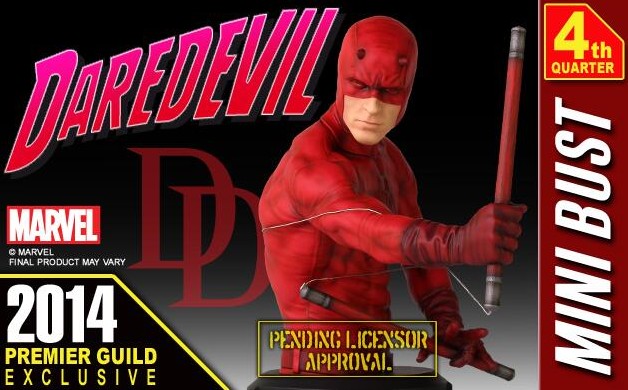 Daredevil being named the Gentle Giant 2014 Premier Guild Member subscriber exclusive was definitely unexpected, but it's not a bad kind of unexpected. In fact, I really like the choice of Daredevil as the 2014 Marvel Gentle Giant Premier Guild Exclusive. The PGM Subscription exclusive each year is meant to be a character that's a carrot that all hardcore collectors will want to chase after, though not necessarily a character that would do spectacularly at mass retail.
Daredevil fits that bill perfectly right now, as his current Marvel comic book is among the most popular books Marvel is putting out right now with diehard fans, despite Daredevil not being the most popular or mainstream hero Marvel has.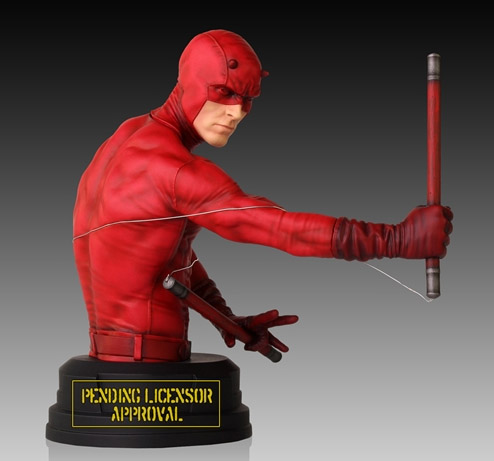 The other reason that I like the choice of Daredevil as next year's exclusive bust is that Daredevil is presumably about to get a whole lot more popular, once the 2015 Netflix Daredevil series comes out. With any luck, Daredevil's popularity will spike as a result of his series, making the Daredevil 2014 Mini Bust Exclusive a valuable and sought-after piece come 2015 (at least, that's the hope).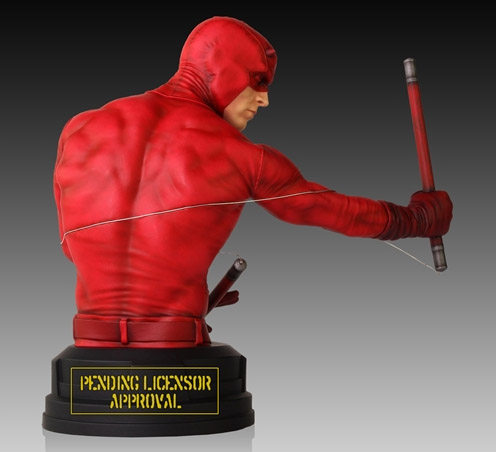 So far as the actual Daredevil mini bust exclusive goes… well, it's okay. It's definitely not the best Marvel mini bust Gentle Giant has produced, but it's not terrible either. Looked at head-on, Daredevil's pose looks a bit weak, but from proper angles such as the sides Daredevil's stance looks much better. I don't know that this will replace my Bowen Designs Daredevil mini busts on my shelf, but I think plenty of Marvel fans are going to like adding this limited piece to their collections.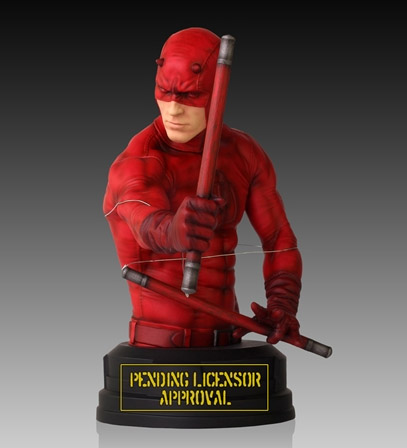 The Gentle Giant 2014 Premier Guild Member Exclusive Daredevil Mini Bust is scheduled to be released in Q4 2014, so we shouldn't see it ship out until October 2014 at the earliest. That's a long way away from now, but at least it gives mini bust collectors one more bust to look forward to next year!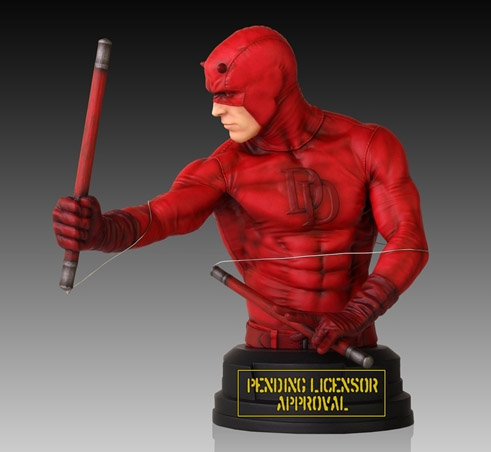 Gentle Giant has already opened pre-orders on their website for the Daredevil Exclusive Mini Bust for $80, which also includes a one-year membership as part of the Gentle Giant Premier Guild. I'm not sold on this bust myself, honestly, but I did go ahead and order a Gentle Giant Premier Guild membership… for the exclusive Queen Amidala Mini Bust. I just can't resist Star Wars: Episode I merch. Don't hate me.
What say you, Marvel collectors? Is the Daredevil mini bust exclusive enough to get you to join the 2014 Gentle Giant Premier Guild? Is there a different character you think Gentle Giant should have picked for this year's exclusive, or was Daredevil the right choice?