Last week Diamond Select Toys premiered their buzz-worthy Marvel Select Lady Deadpool figure, but that wasn't the only major Marvel solicitation DST had in store for us this month! DST continues to spoil us collectors with an enormous depth and breadth of characters, including several that they've never produced before: the first Gwenpool statue and Marvel Minimates Mojo, Spiral, Silver Samurai and more are now up for order!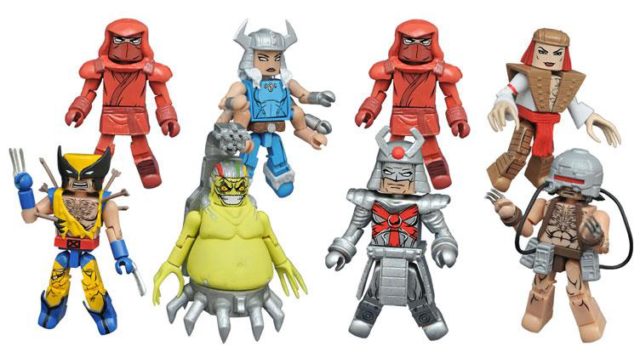 Though it certainly isn't generating the hype that the MCU movies do, there's a new Wolverine movie due out in theaters this winter. Even so, you may have noticed that there's not a single iota of "Logan" merch announced yet for the movie–not statues, not Hot Toys, not Marvel Legends… nothing.
But while even Diamond Select Toys doesn't have any Logan Minimates figures scheduled based on the new movie, they do have some comic-based Wolverine figures on the way…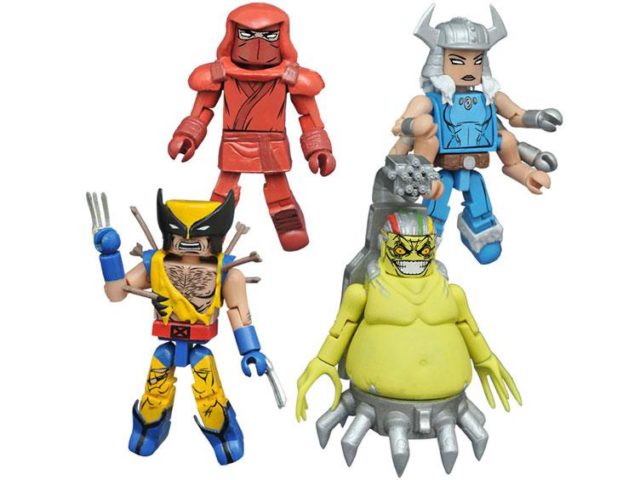 The Wolverine Marvel Minimates Wave 72 figure two-packs will contain the following:
Ninja Attack Wolverine & Hand Ninja
Mojo & Spiral
Weapon X Wolverine & Lady Deathstrike
Silver Samurai & Hand Ninja
There's also going to be a Toys R Us exclusive two-pack of Marvel NOW Magneto in Black Costume and Tactical Wolverine (Brown Costume), although DST has only shown artwork of those Minimates and not actual figure prototypes yet.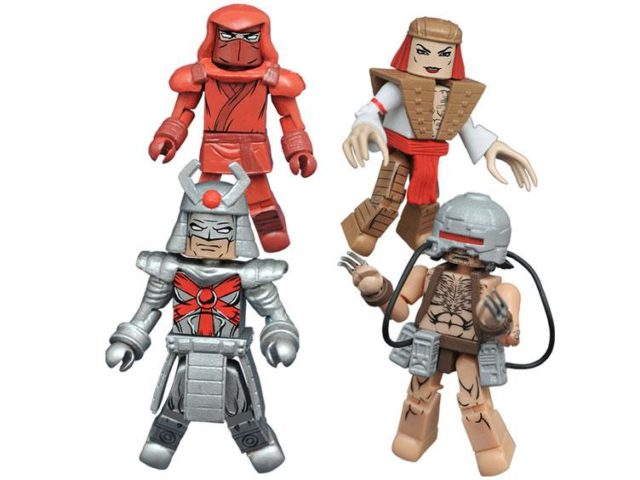 While we've had a near-uncountable number of Wolverine Minimate figures previously, we're finally getting Mojo, Spiral and a proper Silver Samurai with this wave! I am beyond ecstatic.
Even the "Ninja Attack Wolverine" looks awesome with his battle-damaged costume and arrows emerging from his back. Love this wave!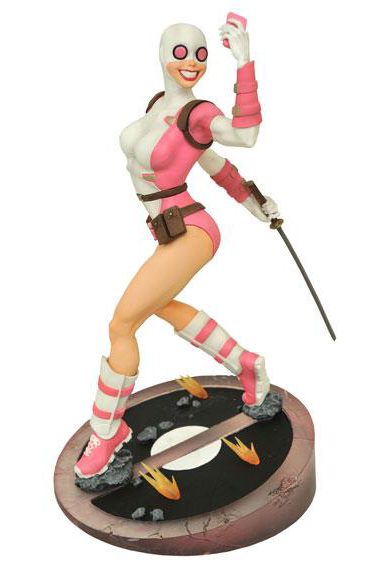 Diamond Select Toys also has a new Femme Fatales Marvel Gallery statue in their latest solicits, and it puts me into an awkward situation that I'm not at all used to: having to discuss a statue of a character I've never read a comic book featuring.
Yes, the Unbelievable Gwenpool (AKA Gwen Poole, not to be confused with Gwen Stacy), is getting her first-ever merch of any kind in the form of this selfie-taking, low-priced 9″ Gwenpool statue.
I'm admittedly not enthusiastic about this character myself, but I know there are quite a few Gwenpool fans out there who are gonna dig this $40 statue of her.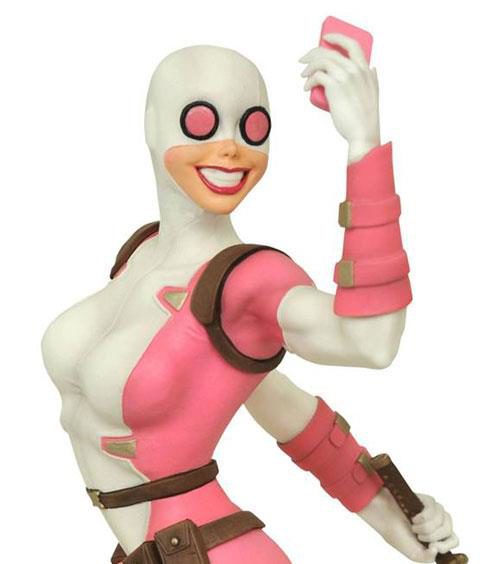 Marvel Minimates Wave 72 and the Marvel Gallery Gwenpool statue are now up for order, and are scheduled to be released in Spring 2017. I've been waiting a long time for Mojo and Spiral Minimates, so I locked in my pre-order for the new Minimates wave instantly.
What do you think of the debut Mojo and Spiral Minimates and the first-ever Gwenpool figurine, Marvel collectors? Are you down for any of Diamond Select's latest round of toys, or are these selections just not hitting the spot for you?