In a high-end collecting landscape where a large number of collectors are running out of space (both display and storage) and 1/4 statue prices are skyrocketing, Sideshow is making the interesting decision to scale down for their latest Marvel line! The comic-based Avengers Aseemble statues line will be in the smaller and more affordable 1/5 scale, and the Sideshow Exclusive Classic Iron Man statue that kicks off the line is now up for order!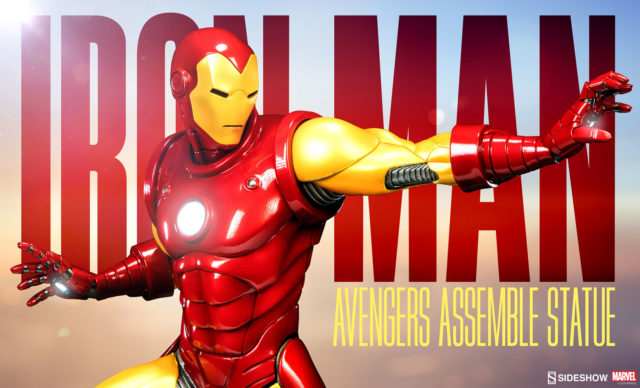 Earlier this year, Sideshow Collectibles really surprised me when they premiered a new Teenage Mutant Ninja Turtles statue collection in the 1:5 scale, a scale that we haven't seen very often lately in the high-end collectibles world.
The gamble paid off well for Sideshow, as the 1:5 TMNT line has been a major success and all of the $350 exclusives sold out in under 24 hours.
Sideshow is clearly looking to recapture that excitement from collectors who can't afford $500 and up Marvel Premium Format Figures anymore, and they're starting off the line with Marvel's most marketable character: Iron Man!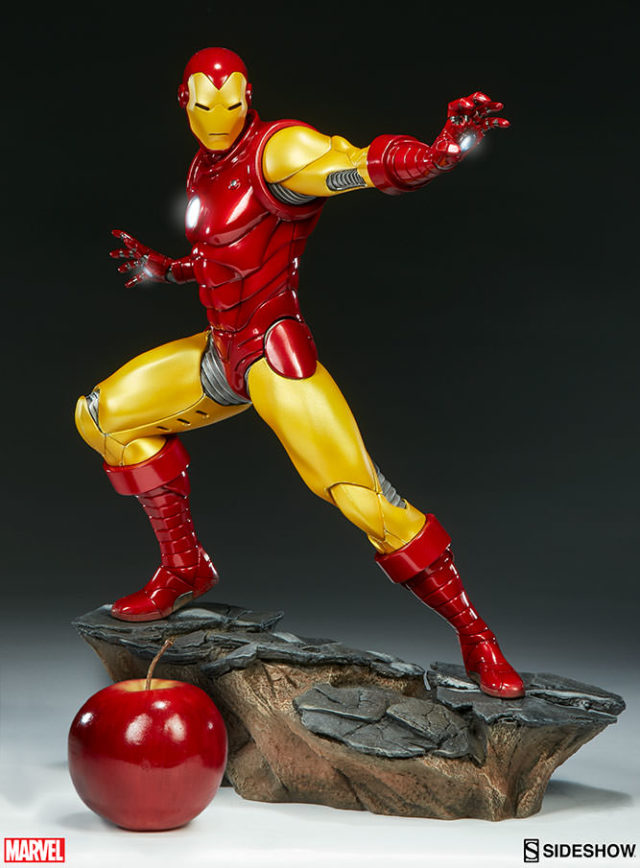 Now, let's be straight here: as fan-freaking-tastic as the Heat Seeker Deadpool and Groot Premium Format Statues that went up for sale over the past month were, the prices–and spatial footprint–of those statues is exiting the realm of what's reasonable for many collectors.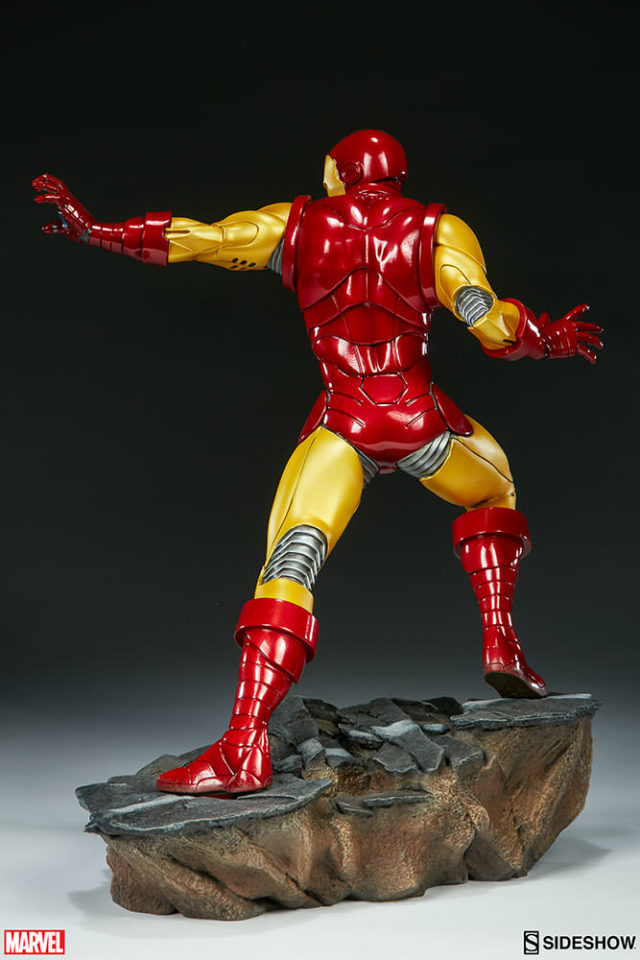 That's why I think it's brilliant for Sideshow to begin devoting themselves to a new smaller, cheaper Marvel line. I started out as a Bowen Designs 1/6 statue collector myself and prefer smaller sizes, so I am ecstatic to see Sideshow Collectibles bringing us this smaller sized Avengers Assemble line.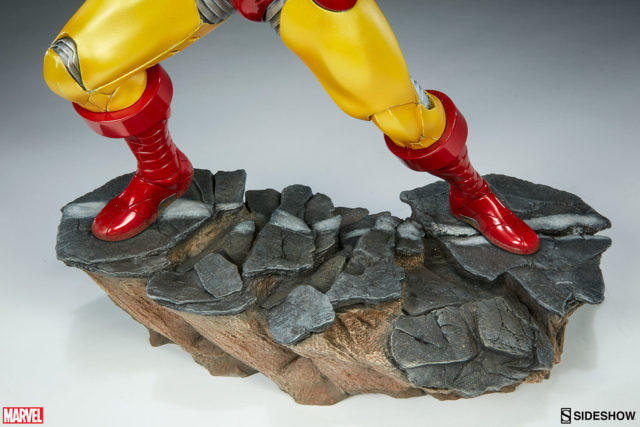 What do I love about the Sideshow Iron Man Avengers Assemble statue, the first piece in the series…? Basically everything.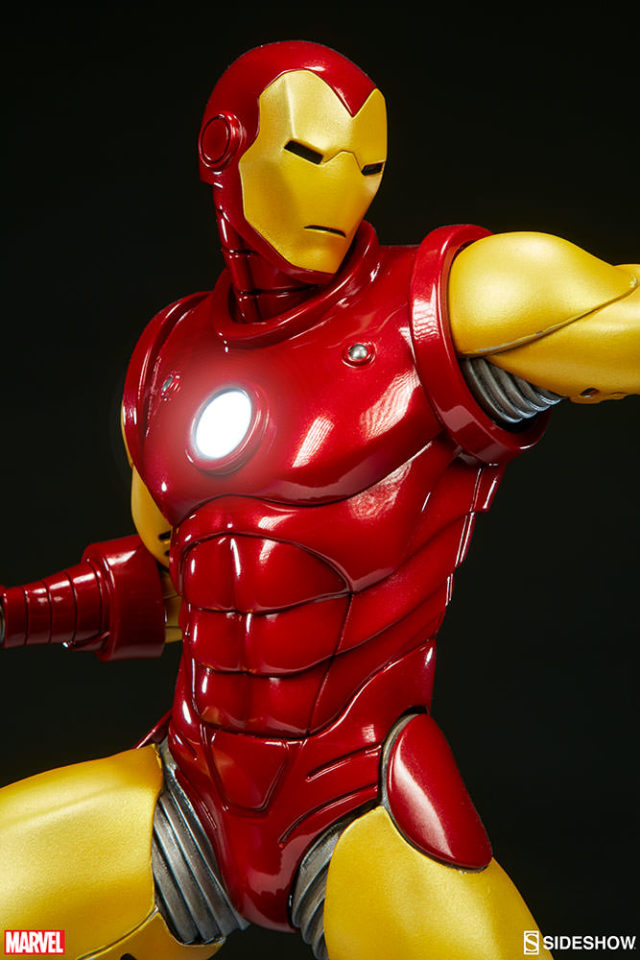 The clearly comic book-inspired design, the bright and shiny red and yellow paints, the iconic repulsor-blasting pose, the simple but detailed terrain base: I feel absolutely great about this statue–more than I have about an Iron Man statue in a long time.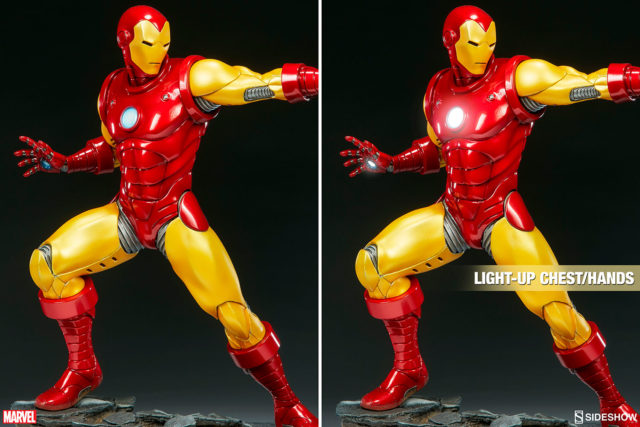 Even the always-popular light-up electronic functions are built into this statue, as Iron Man's chest and palm both light up and look outstanding both when lit and when not.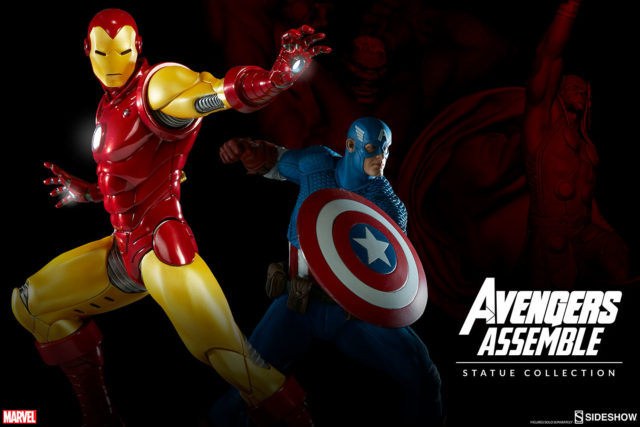 And not only do I love the statue, but I feel really positive about that comparatively low $359.99 price-tag, which is an amount I feel a lot more comfortable paying than the $500-$700 going rate for Premium Formats these days.
At that price, I'm really looking forward to the upcoming Avengers Assemble Captain America, Hulk and Thor statues that Sideshow has already teased as future additions to the line!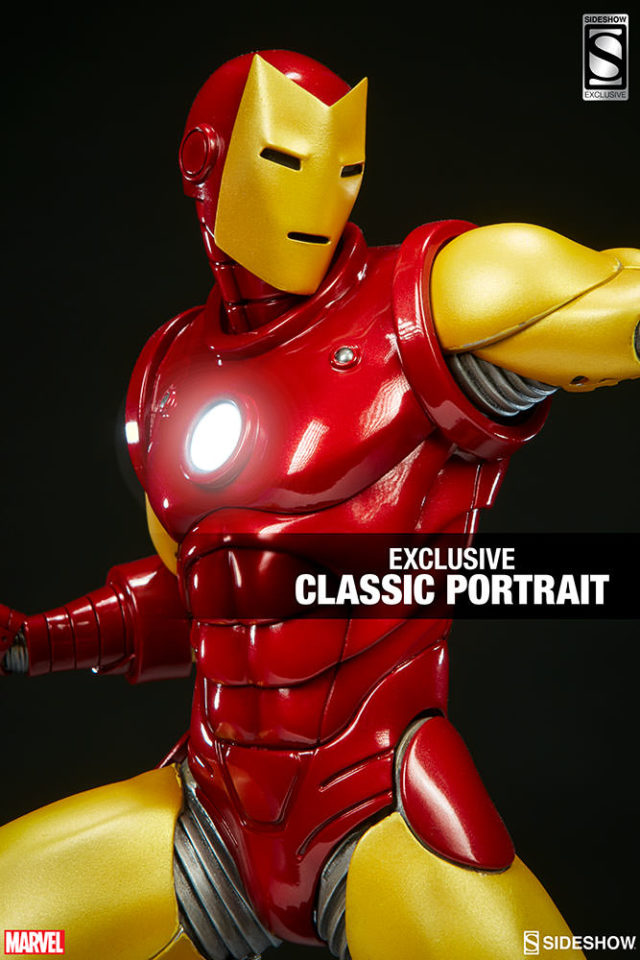 To get things started right and earn those early adopters for a new line and scale, Sideshow has wisely decided to create an exclusive version of their Avengers Assemble Iron Man statue that comes with one extra accessory: a switch-out classic Iron Man helmet with the pointed edges.
I'm honestly not likely to ever display the statue with the pointed mask myself, but for the sake of collectability and preserving the value of my statue, I'm definitely picking up the Sideshow Exclusive version.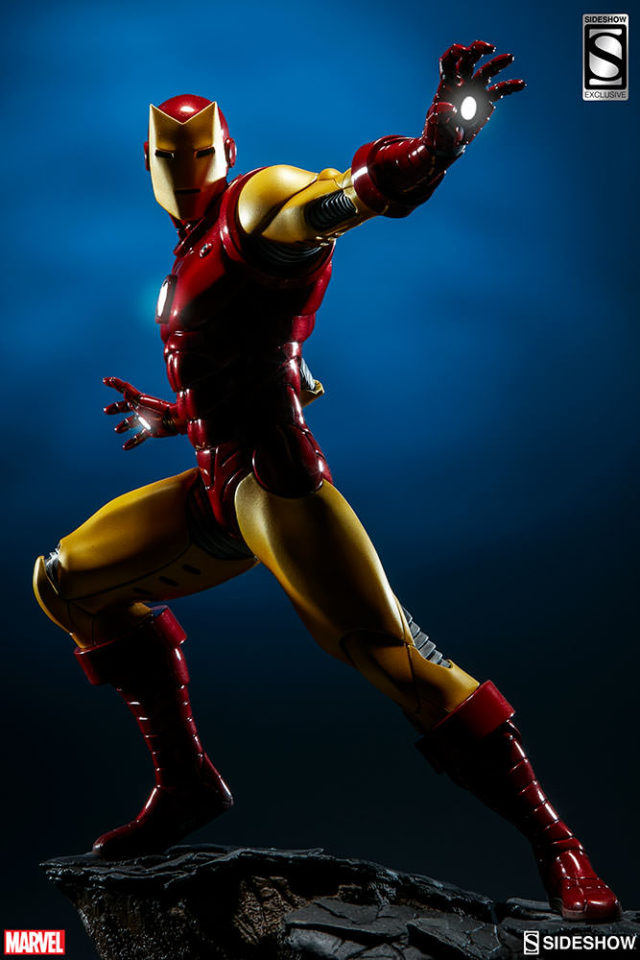 The Exclusive Avengers Assemble Iron Man statue is now available for order exclusively on the Sideshow Collectibles website, with an unknown edition size for the exclusive. All four of the 1/5 Ninja Turtles exclusives sold out in under a day each, so I'm curious to see if Sideshow is looking for their Iron Man to repeat that feat.
What are your feeling on this comic book Classic Iron Man statue and this new line of Avengers Assemble statues as a whole, Marvel collectors? Are you intrigued by smaller, cheaper Sideshow statues, or is it quarter-scale Premium Format Figures or bust for you?