When the Sandman Series of Spider-Man Marvel Legends 2017 figures appeared like an RKO outta nowhere yesterday, I had a feeling that we'd be seeing Hasbro allow pre-order solicitations from online retailers within days. And as anticipated, that's exactly what has occurred–the 6″ Spider-Man Legends Sandman Series is now up for pre-order online and expected to start shipping within the next few weeks!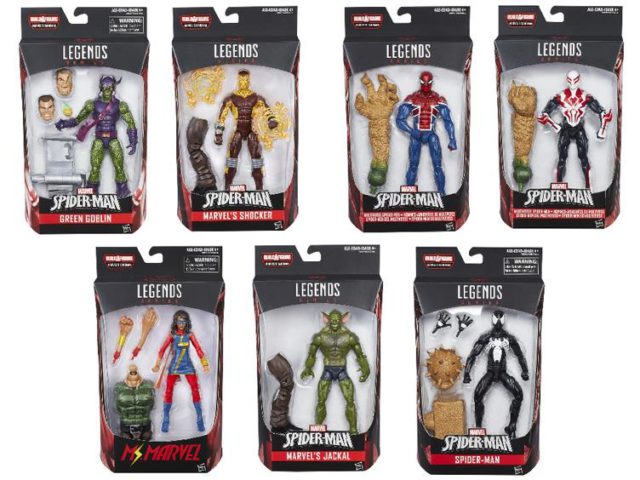 The case ratios for the Marvel Legends Spider-Man 2017 Wave 1 figures are as follows:
(2) Symbiote Spider-Man
(1) Green Goblin
(1) Shocker
(1) Spider-UK
(1) All-New Spider-Man 2099
(1) Jackal
(1) Ms. Marvel Kamala Khan
It shouldn't be a shocker (no, not Marvel's Shocker) to anyone that the Black Costume Spider-Man/Symbiote Spidey figure in this wave is the one double-packed action figure in the series–there's a huge pent-up demand for a new 6″ Black Costume Spider-Man figure, and I imagine that Hasbro would have little difficulties selling straight cases of just Symbiote Spider-Man (though they thankfully are making these other six characters as well).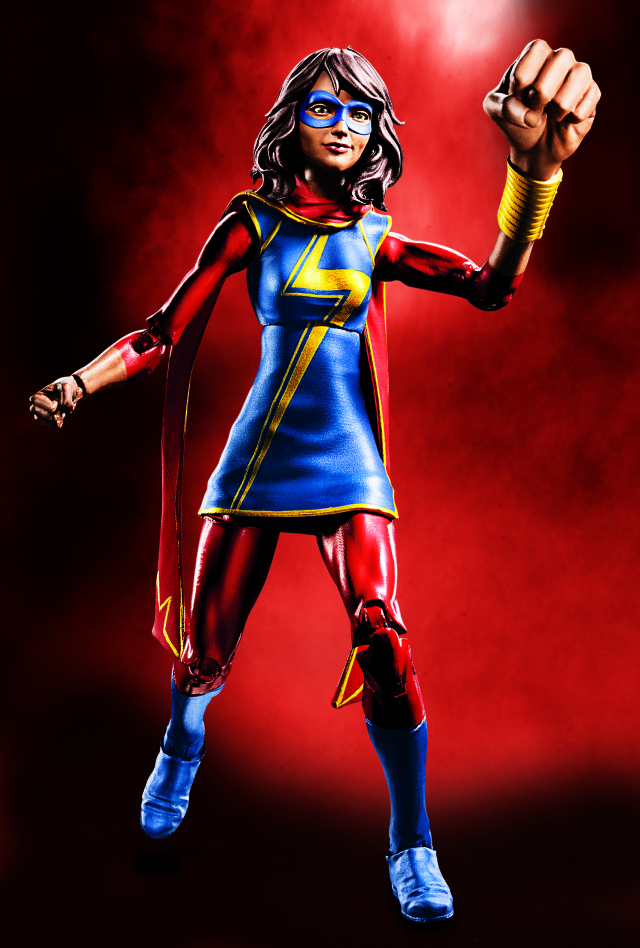 I have to wonder if one-per-case will really be enough to satiate demand for the Marvel Legends Kamala Khan figure, though…? I suppose we'll have to wait and see, but I wouldn't be surprised to see a Kamala shortage through all next year like we saw with Spider-Gwen this year.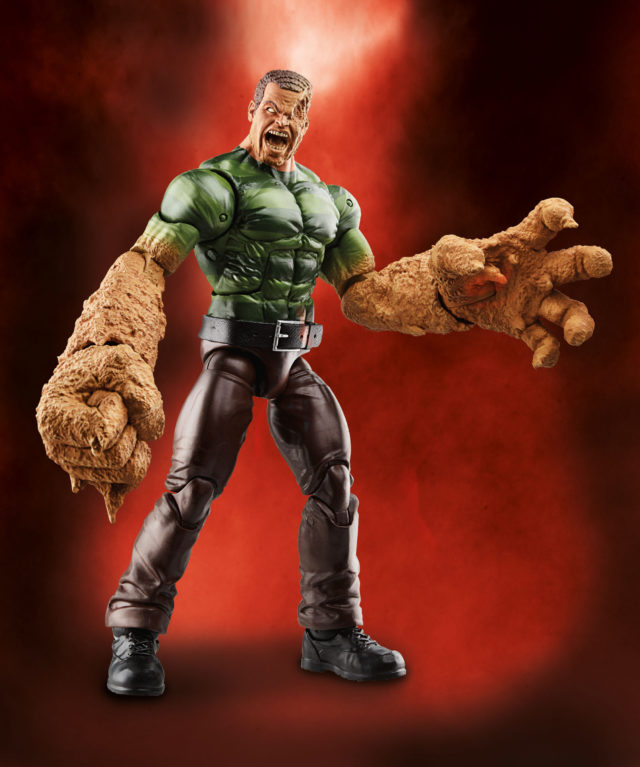 Note that this is another series where you have to buy each and every figure if you want to build the complete Marvel Legends Sandman Build-A-Figure, as all seven individuals figures in the wave come with Sandman pieces.
That said, if you don't want to, you don't necessarily have to buy the 6″ Black Costume Spider-Man figure if you just want to have a standard Sandman action figure. While Symbiote Spider-Man does come with the alternate sand mace and sand hammer hands for the Sandman BAF, if you don't care about weaponizing your Sandman in that manner you can skip Symbiote Spidey.
However, you can't skip All-New Spider-Man 2099 or Spider-UK and still complete Sandman, as they come with both the regular sand hands and Sandman's arms.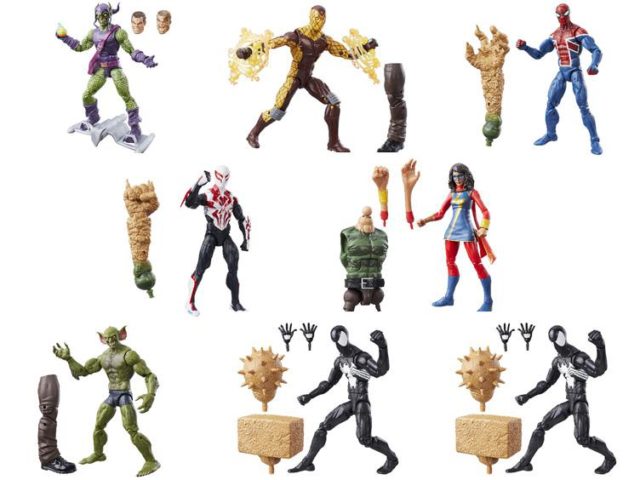 The Marvel Legends Sandman Series 6″ figures are now up for order, and are scheduled to be shipped in December 2016. The EE listing for the series has it mismarked as "Expected in January 2017", but they've gotten every single wave of Marvel Legends figures in stock this year days before other online retailers, so I have little doubt that they'll be the first to get the Sandman Wave in-stock as well within the next couple weeks. (I ordered from BBTS as a backup anyway, mind you, but I usually end up cancelling those orders when EE gets them first.)
Now that they're finally up for order, are you psyched for the first wave of Hasbro Marvel Legends 2017 figures, Marvel collectors? Which figures do you think are going to be the fast-selling "Spider-Gwen"s of this series, and which–if any–do you think will suffer the "Speed Demon" fate of rotting off the shelves throughout next year?