It was a little bit of a head-scratcher when Hot Toys debuted the Hot Toys New Avengers Scarlet Witch from the closing seconds of Avengers Age of Ultron at Toy Soul 2015 alongside the upcoming Civil War figures. Since Wanda has a new costume in Captain America: Civil War, this version seemed like a really odd choice. Hot Toys must have decided this was a weird choice as well–because the Hot Toys Scarlet Witch New Avengers figure has now been announced as a limited exclusive!
UPDATE 4/15/2016: The Sideshow Exclusive Movie Promo Scarlet Witch New Avengers figure is now up for order!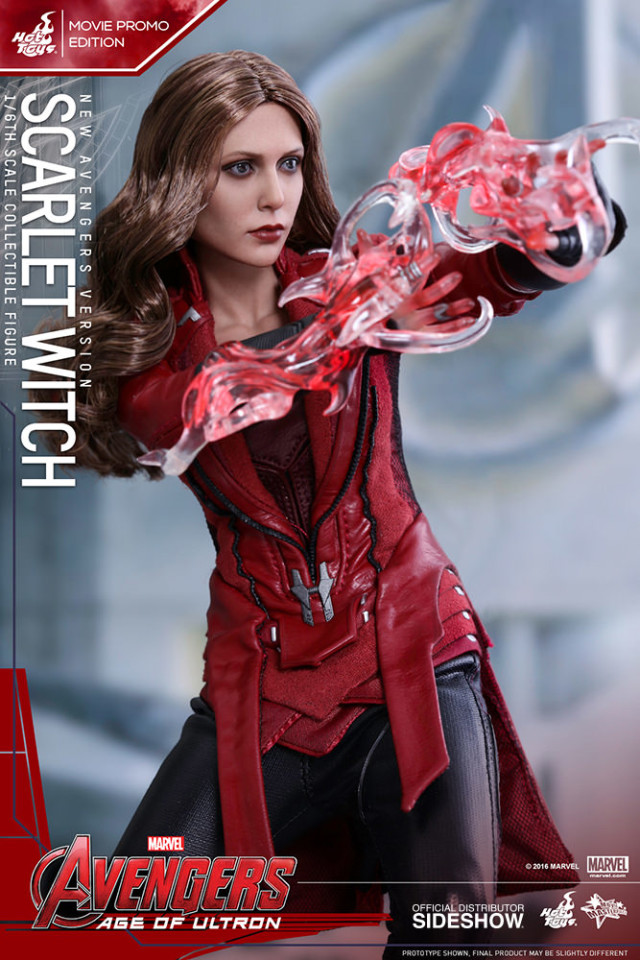 Okay, so quick refresher for those who haven't been able to bring themselves to watch Avengers: Age of Ultron lately (I feel ya): At the end of the movie, Captain America and Black Widow meet up with the rest of the "New Avengers" team in their new headquarters.
Among the members of the new team is the Scarlet Witch, who's wearing a totally different costume (with black leather pants) than she's wearing during the rest of Age of Ultron. Total on-screen time: about 15 seconds, maybe?
Now, I don't know if Hot Toys got some misinformation regarding the Civil War Scarlet Witch costume choice or what, but at the Toy Soul 2015 event in Asia in December 2015, they ended up revealing this New Avengers Ver. Scarlet Witch Movie Masterpiece Series figure alongside their Civil War sixth scale figures. Whoops.

I've been wondering exactly how Hot Toys was going to handle the labeling and release of this figure ever since, and last night we got an answer: the Hot Toys Avengers Age of Ultron New Avengers Scarlet Witch MMS357 will be a limited-edition exclusive in Japan. She will be released on April 29th at the and will be limited to 500 pieces at that event.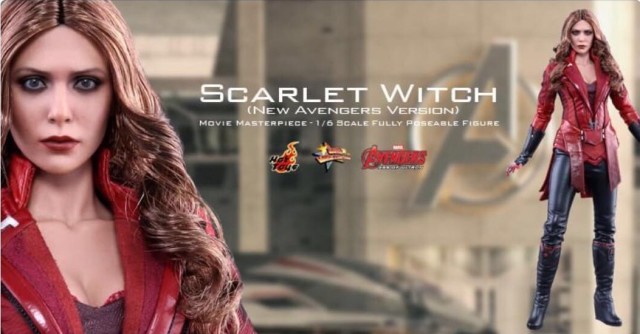 But wait–don't freak out! While Japan is only getting 500 of the MMS 357 Scarlet Witch sixth scale figure, that doesn't mean she won't be available exclusively via Sideshow Collectibles in the United States.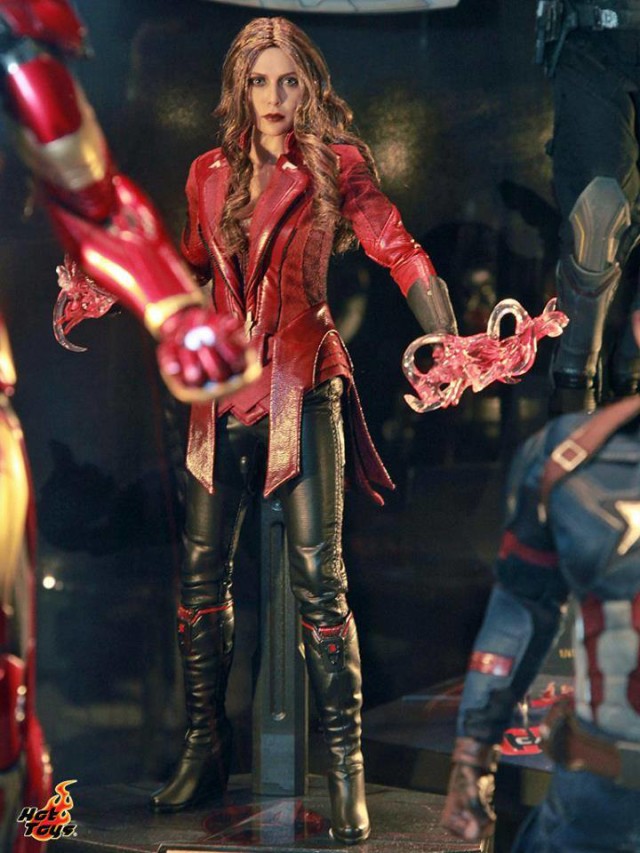 In fact,
most of the time
we do get these figures in the United States via Sideshow Collectibles. Sometimes these sorts of exclusives sell out in a day or two and skyrocket on the aftermarket (a la Midas Iron Man and Hot Rod Iron Man), and sometimes they linger for months and months (a la Maria Hill).
I'm actually more concerned with the crazy 29,000 Japanese yen price tag this figure has overseas–which is around $269 US and substantially more than the cost of the original Hot Toys Age of Ultron Scarlet Witch toy. I'd like to think she won't have that inflated price in the United States, but she's an exclusive, so who knows…?
How will New Avengers Scarlet Witch Hot Toys fare…? We'll find out in just a few weeks!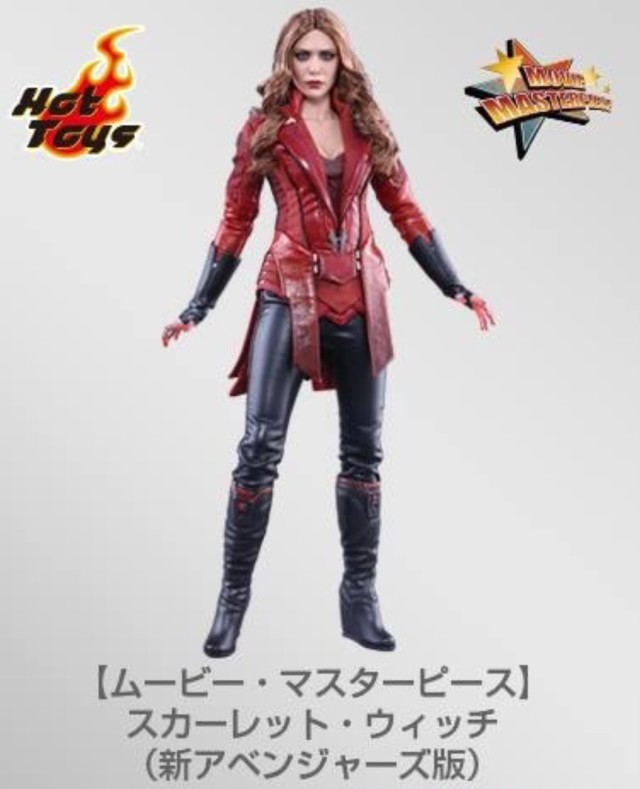 I'll post an update to the Marvel Toy News Twitter and Facebook Pages once the Hot Toys Scarlet Witch New Avengers Exclusive figure goes up for order in the U.S., so make sure to stay tuned to our social media pages if you don't wanna risk missing out on what's likely to be the rarest Wanda figure Hot Toys produces.
The Hot Toys MMS357 New Avengers Scarlet Witch figure will (theoretically) be available exclusively via the Sideshow Collectibles website within a few weeks from now. Assuming Sideshow does get her–and they should–she'll only be available directly through Sideshow in the United States and not other online stores like BBTS or comic book stores.
What are you thoughts on this niche Scarlet Witch Movie Masterpiece Series figure being released a limited exclusive, Marvel collectors? Is Hot Toys making the right call with this Scarlet Witch sixth scale figure, or do you think the demand for this version of Wanda will be greater than they've anticipated?