With the upcoming releases of Maria Hill, Quicksilver and Drax the Destroyer, I had it in my head that Hot Toys had now covered virtually every single base when it came to heroic characters in the Hot Toys Marvel sixth scale figure line. But somehow, some way, I was overlooking the single most ubiquitous man in all of Marvel movie-dom. But thankfully, Hot Toys did not overlook the icon himself, with more Marvel movie appearances than any other actor in history: the Hot Toys Stan Lee sixth scale figure is now available for order!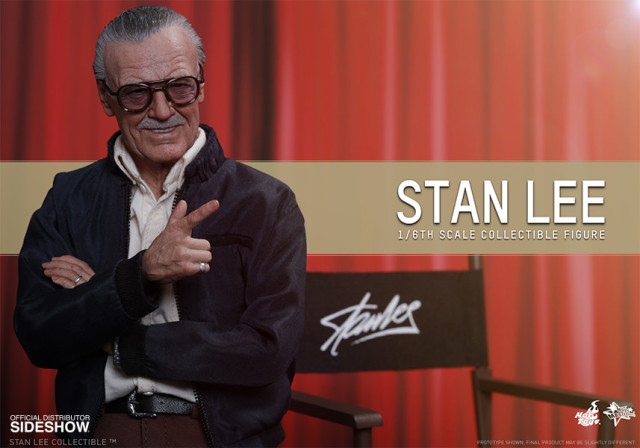 Not only is Stan Lee the single most famous comic book writer to ever live (and likely the most famous one who ever will live), but Stan Lee is also a bonafide movie star! From the 1982 Incredible Hulk TV Series to the narrator role in countless animated series to his appearances in basically every single modern-day Marvel movie, Stan Lee is the hardest-working cameo man in all of Hollywood!
And so, whether you're collecting 12″ figures from every Marvel movie or just from your favorites, it's almost definite that this Stan Lee Hot Toys figure will fill a hole in your lineup!
(Personally, I'm trying to decide whether I want to display this Stan with my Avengers: Age of Ultron MMS figures or with my Guardians of the Galaxy, but there's plenty more choices for Stan displays beyond those!)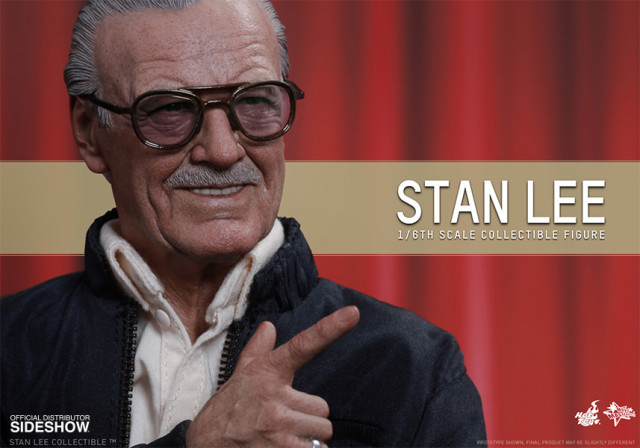 Look at that head sculpt on Stan "The Man"! That's an amazing likeness that almost ventures into "Uncanny Valley" territory! It's certainly the best-sculpted Stan Lee that I've ever seen.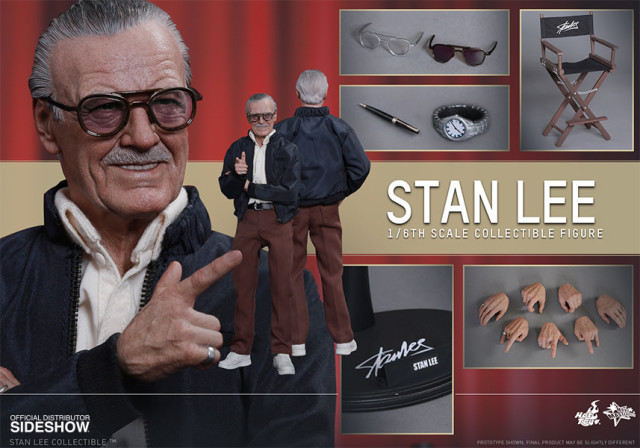 And while Stan is the focus of absolutely zero action scenes in the Marvel Cinematic Universe, that's not to say that this figure isn't action-packed with accessories! Stan comes with seven interchangeable hands, a director's chair, eye glasses, sunglasses, a watch and an "autographed" collectible figure stand.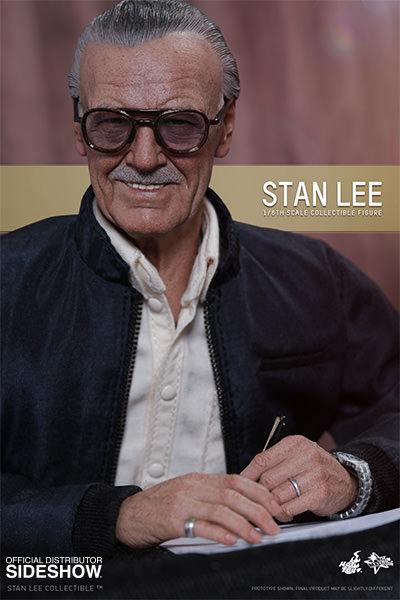 There's a little pen included so that the Movie Masterpiece Series Stan Lee can even sign autographs for you (although it looks like you may have to supply your own sixth scale accessories for "Stan" to sign)!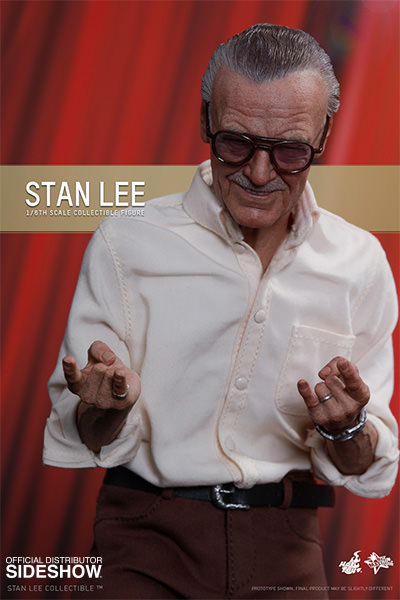 The best accessory that this figure comes with, though, hands-down (no pun intended), is his alternate Spider-Man-like "Thwip!" web-shooting hands! Now that's fun (and maybe risking a copyright lawsuit)! Awesome!!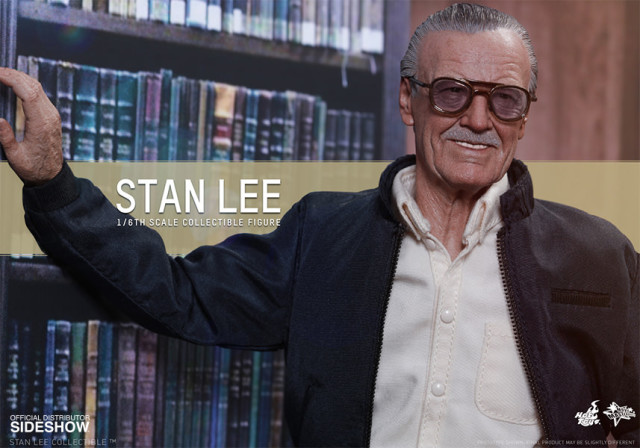 The Hot Toys Stan Lee figure is now available for pre-order, and is scheduled to be released in summer 2016. The last sixth scale Stan Lee figure that was released (which was not on the level of quality as a Hot Toys figure) sold like wildfire, but I have no doubt that this superior Hot Toys Stan Lee 1/6 figure is going to outsell that one several times over. If you want to own the most accurate Stan Lee toy to likely ever be released, this is the one for you!
What do you think of this Stan Lee Movie Masterpiece Series-scale figure, Marvel collectors? Will this figure fit in seamlessly with or near your Hot Toys MMS collection, or is the creator of most of the stars of the MCU simply not a "character" you feel you need in your high-end collection?