The year is off to a controversial start for the long-running Hasbro Marvel Infinite Series (AKA Marvel Universe) toy line, as prices for the line are at an all-time high and articulation has been reduced to an all-time low. That said, the first wave of 2015 Marvel Infinite Series had some strong figures in it, and based off the case ratios and prototypes, the next wave will have some hot characters in it as well. Marvel Infinite Series Wave 7–including Shanna the She-Devil and the Vulture–is now up for order!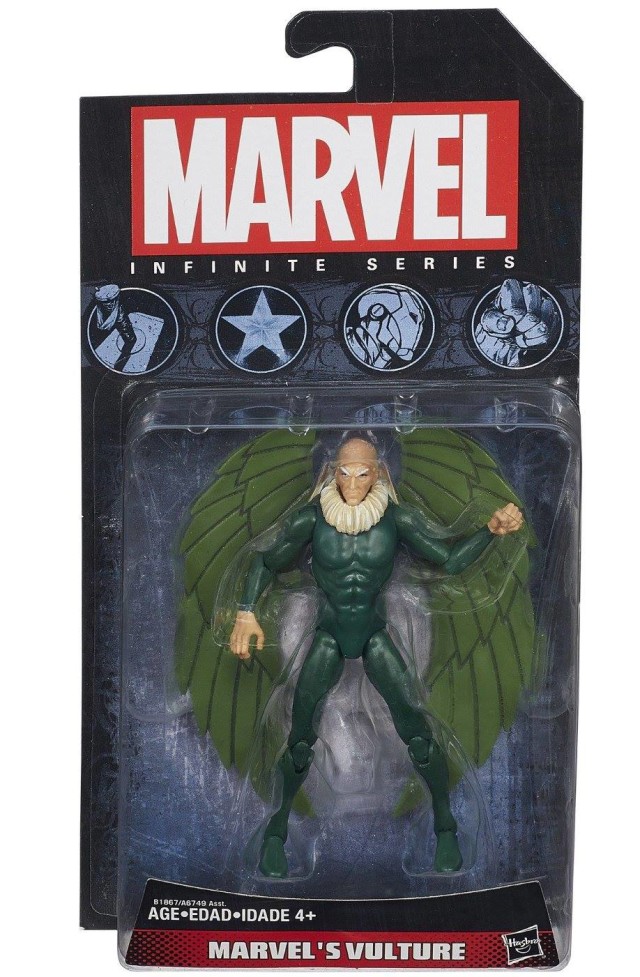 My expectations for the Marvel Infinite Series/ Marvel Universe 2015 line were pretty low after seeing the prototypes last year, but when I saw the figures, I was pleasantly surprised with some of them (and speaking of which, I'll be reviewing the Marvel Infinite Series Black Cat very soon).
Hasbro looks to continue the trend of solid figures mixed with weaker figures with Marvel Infinite Series 2015 Wave 2 (Wave 7 overall), which has some long-requested characters in it and also an overdue reissue!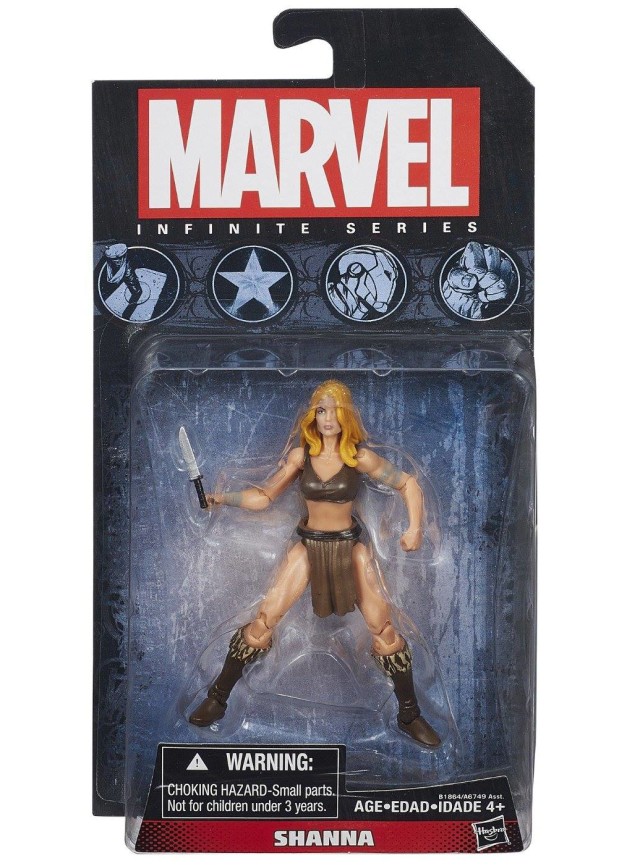 The Marvel Infinite Series Wave 7 Case Ratios are as follows:
(2) Marvel's Thunderstrike
(2) Shanna
(2) Doctor Octopus
(2) Armored Daredevil
(2) Vulture
(2) Miles Morales Ultimate Spider-Man
Overall, I'm reasonably happy with what I see in this lineup.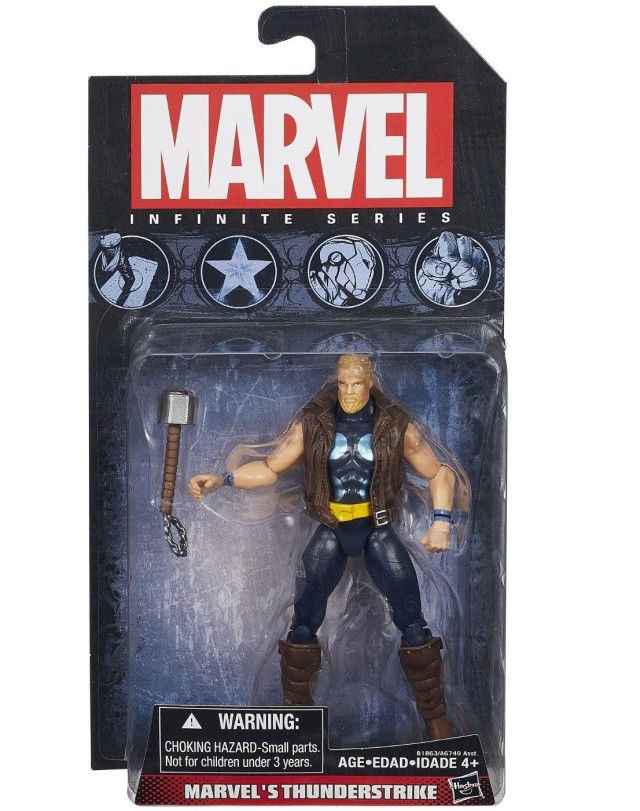 Marvel Infinite Series Thunderstrike Figure
I really sprouted as a Marvel fanboy in the 90's, so I'm psyched to see the Eric Masterson Thunderstrike version of Thor getting some love.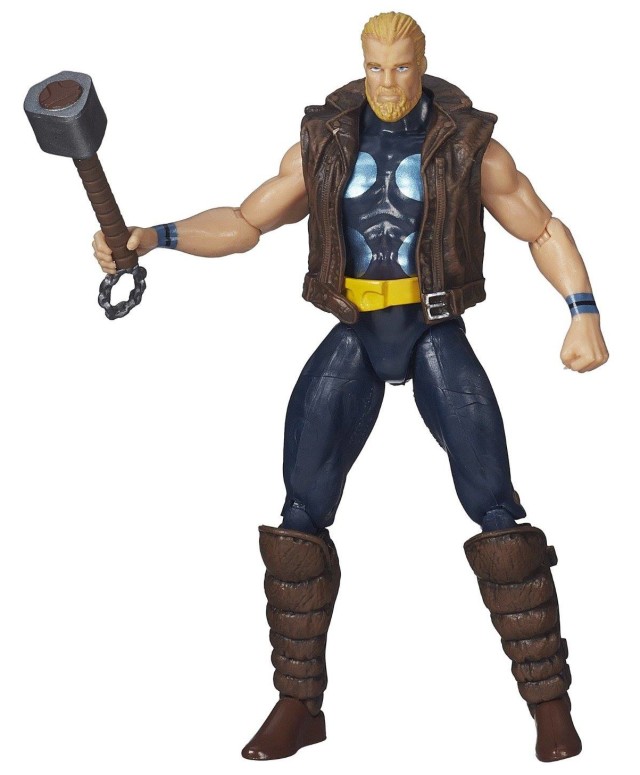 I believe that this is only the second Thunderstrike action figure ever made, after the neat Minimates Thunderstrike released by Diamond Select Toys in 2013.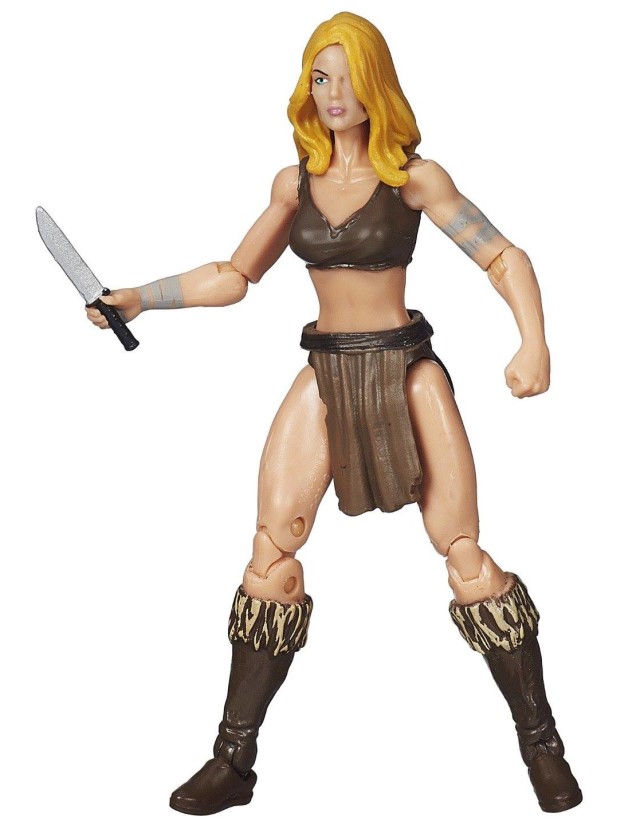 Marvel Infinite Series Shanna the She-Devil
Well, here's a bizarre choice. Shanna is a character who traditionally doesn't do a whole lot, but gets a sizable amount of merch released. I'd like this figure a lot more if we already had Ka-Zar and Zabu figures in this scale (which I somehow doubt are ever coming), but the Marvel Universe Shanna figure looks pretty good (albeit an odd selection).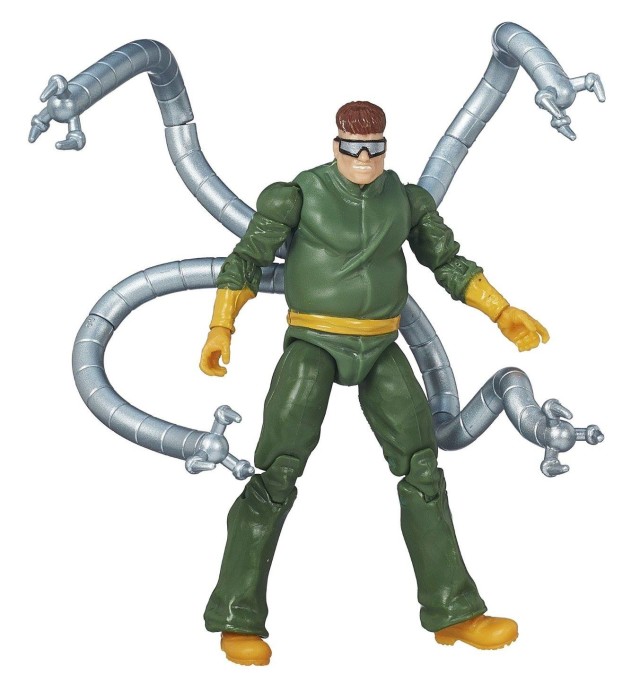 Marvel Infinite Series Doctor Octopus
I had to look it up to be certain, because I was absolutely flabbergasted to realize that an official Marvel Universe Doctor Octopus figure had never been released before! Poor Doc Ock has rather unique tooling requirements, but it was still a surprise that he'd never had a Hasbro 3 3/4″ figure in the main line before (Ultimate Spider-Man toys don't count).
I'm not altogether thrilled with the looks of this Marvel Infinite Series Doc Ock, unfortunately. The articulation on the figure is clearly very limited, and the proportions (particularly the pin head) look weird to me. I'll have to see this Doctor Octopus in person to decide if I want it or not.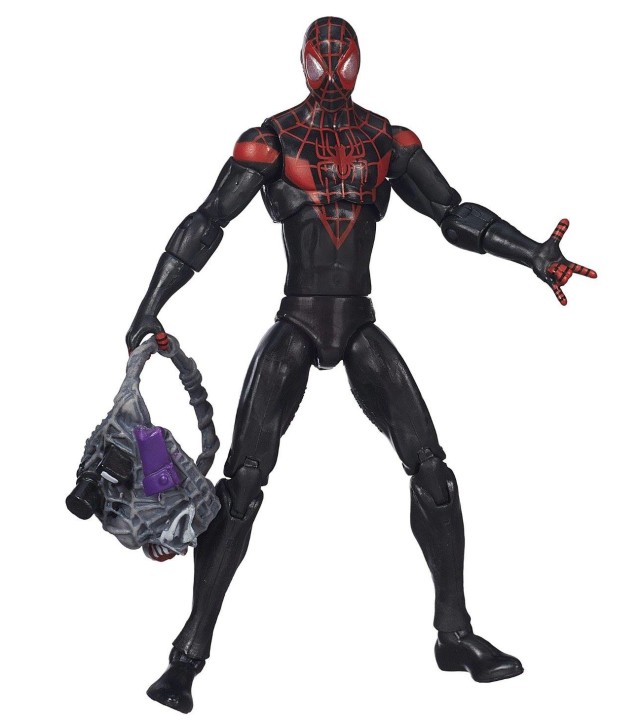 Marvel Infinite Series Miles Morales Ultimate Spider-Man Figure
I may have to start calling 2015 "the year of Miles Morales", because the Ultimate Spider-Man is all over the collectibles world this year!
I already have the Marvel Universe Miles Morales Ultimate Spider-Man variant released toward the end of the Marvel Universe line, but I know a lot of fans who missed out will be pleased to get another crack at him.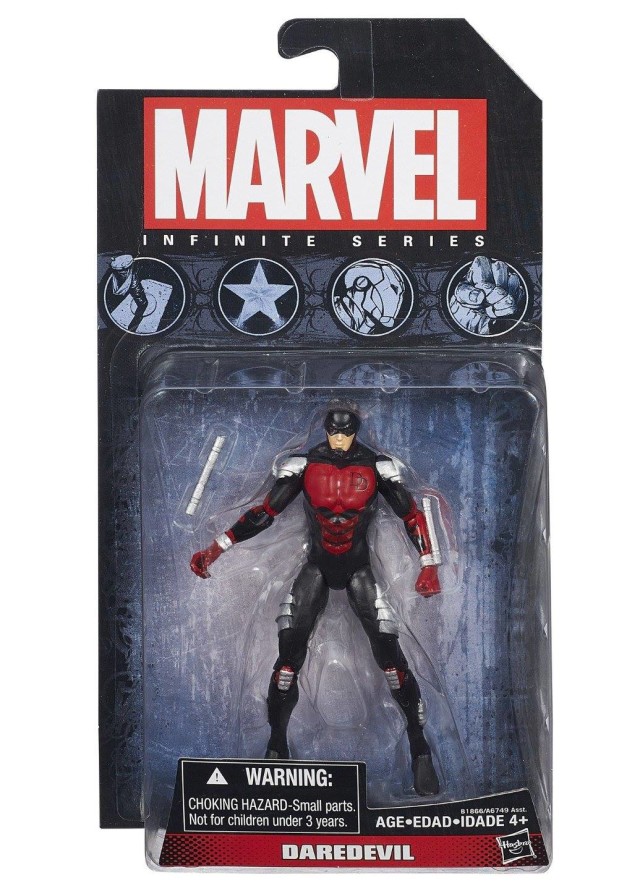 Marvel Infinite Series Armored Daredevil Figure
After appearing is his classic duds as part of the first wave of Marvel Infinite Series 2015 figures, Daredevil is back again for the second wave–in armored form!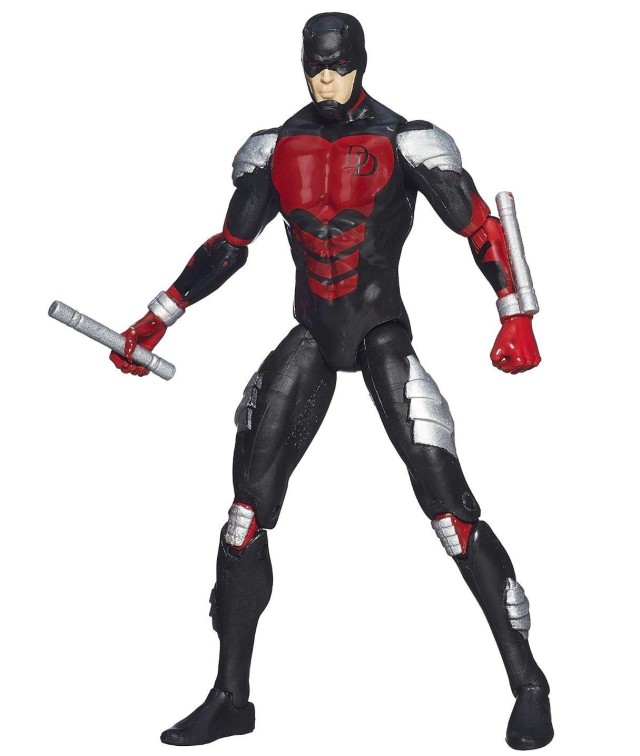 I own a Bowen Designs statue and mini-bust of Armored Daredevil, so I'm a pretty big fan of this costume. Even so, the articulation is severely lacking on this figure–enough that it's going to be a pass for me unless I see it in a store and am just blown away by it.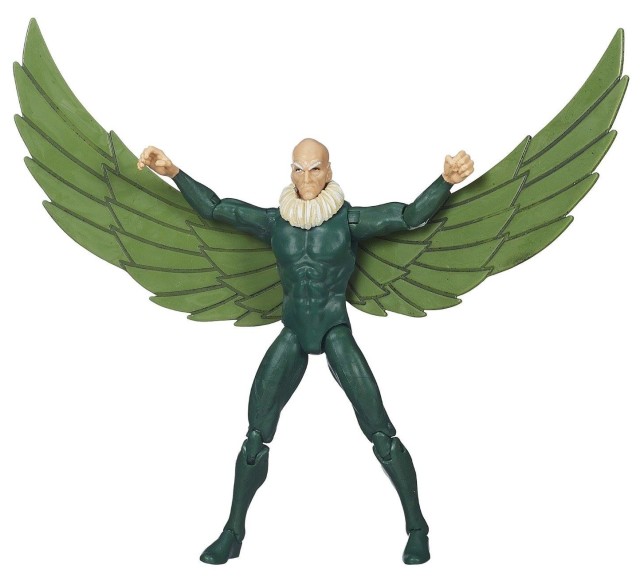 Marvel Infinite Series Vulture Figure
Finally, we come to another of Spider-Man's greatest villains that's been previously unreleased in this scale: the Vulture!
I was greatly unimpressed by the early prototype photos of this figure–but while he's still missing some articulation points, he looks improved enough now that I plan to pick up this crucial Spidey villain.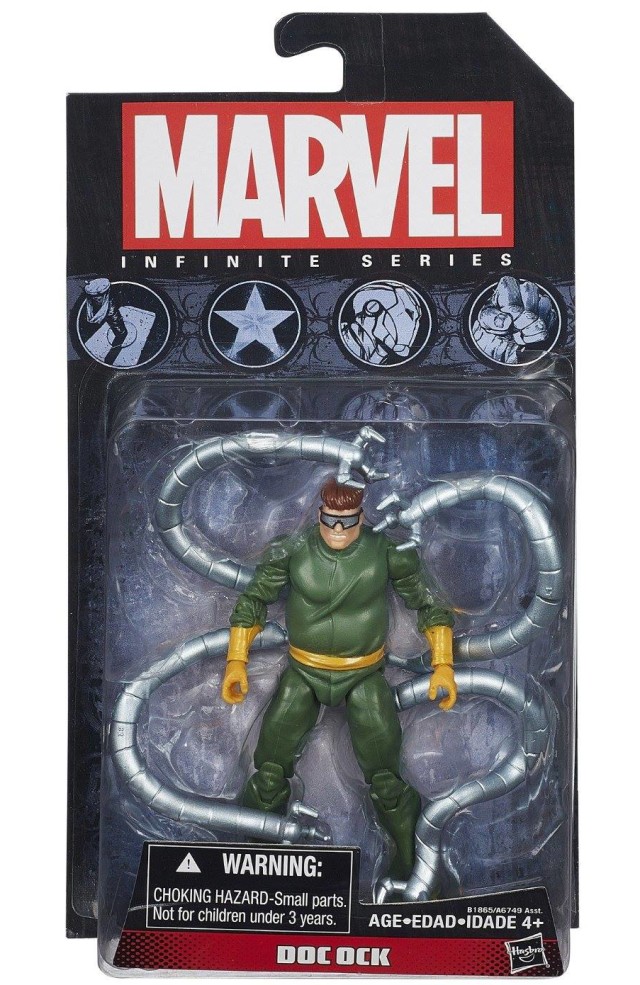 The Marvel Infinite Series 2015 Wave 2 cases and sets of figures are now available for order, and are expected to ship out in April 2015 (yes, that's this month!). I'm pretty thrilled with the even case ratios on these figures, so I'm going to pass on ordering a set or case for now and hunt only for the two figures that I really want at retail.
What do you think of this year's second series of Hasbro Marvel Universe/Marvel Infinite Series 3 3/4″ figures, Marvel collectors? Have you warmed up to the line after seeing the first set at retail, or are you too unimpressed with the articulation (or other aspects of these figures) to want to make them your own?