In what has to be one of the most bizarrely early possible reveals in ages, a leaked image has started making the rounds online of what some believe to be the Hasbro Marvel Legends 2014 SDCC exclusive set. Yes, that San Diego Comic Con 2014–the one that's more than six months out from now. It seems way too early for a reveal of this nature, but here's our first look at the alleged SDCC 2014 Marvel Legends Original X-Men boxset! Whether it's legit or not remains to be seem…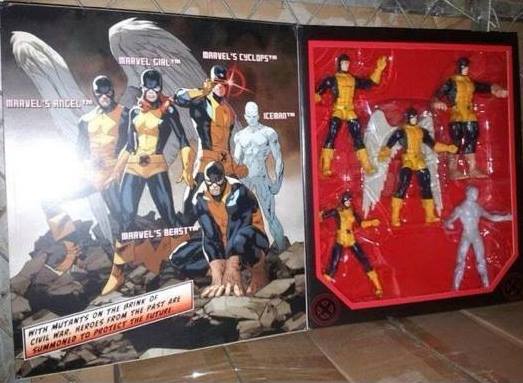 Rumors often spring from weird and unexpected places, and such is definitely the case with this purported Hasbro SDCC 2014 exclusive Marvel Legends Original X-Men box set, which was posted overnight by an anonymous user over on the 4chan message boards.
At a glance, many collectors would assume that this alleged San Diego Comic-Con 2014 Marvel Legends All-New X-Men exclusive set is a custom or a fake. I thought so too, momentarily, but the more I look at this photo and analyze it, the more likely I think it is that this set is in fact the real deal.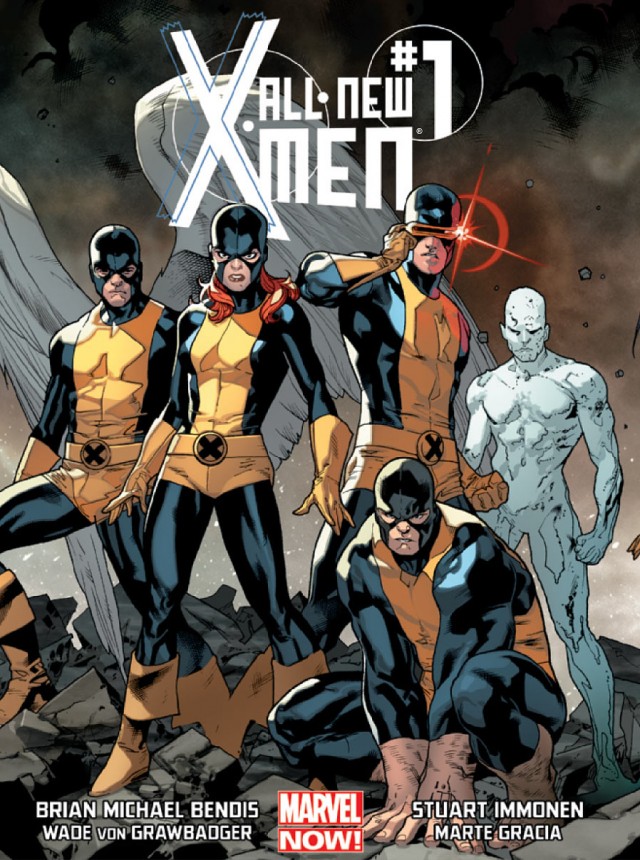 What makes me say that this may be an authentic 2014 SDCC Marvel Legends exclusive as opposed to a fraud? Well, there's a couple different pieces of evidence…
The Marvel NOW! All-New X-Men comic book by Brian Michael Bendis received a huge push from Marvel and was one of their best-selling titles in 2013, the year when development would have had to begin on this year's SDCC Hasbro exclusives. It certainly seems plausible and in keeping with Hasbro patterns to choose this set as a Marvel Legends convention exclusive.
The specific use of "Marvel's" in front of Angel, Beast and Cyclops' names on the box art. These are the names that Marvel doesn't have copyrighted without the "Marvel's" in front.
With San Diego Comic Con 2014 a half a year away, packaged prototypes of the exclusive figures should have been created by now. This very well could be a packaged sample of an All-New X-Men SDCC exclusive set that won't be fully-produced for several months yet.
The red plastic tray in the box is molded perfectly to hold those All-New X-Men figures.
While these may initially look similar to the Toybiz Original X-Men action figures released way back in 1997 (man, now I feel really old), the figure themselves are all largely composed of recent Hasbro Marvel Legends parts and don't seem to share any tooling with the Original X-Men Toybiz produced.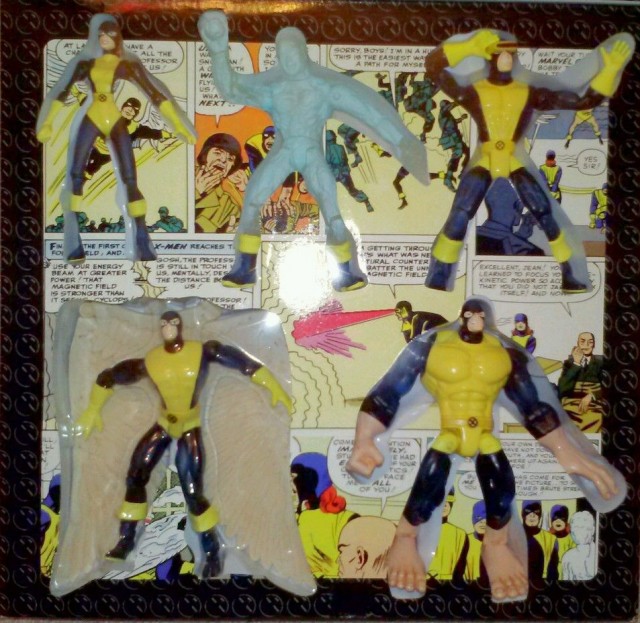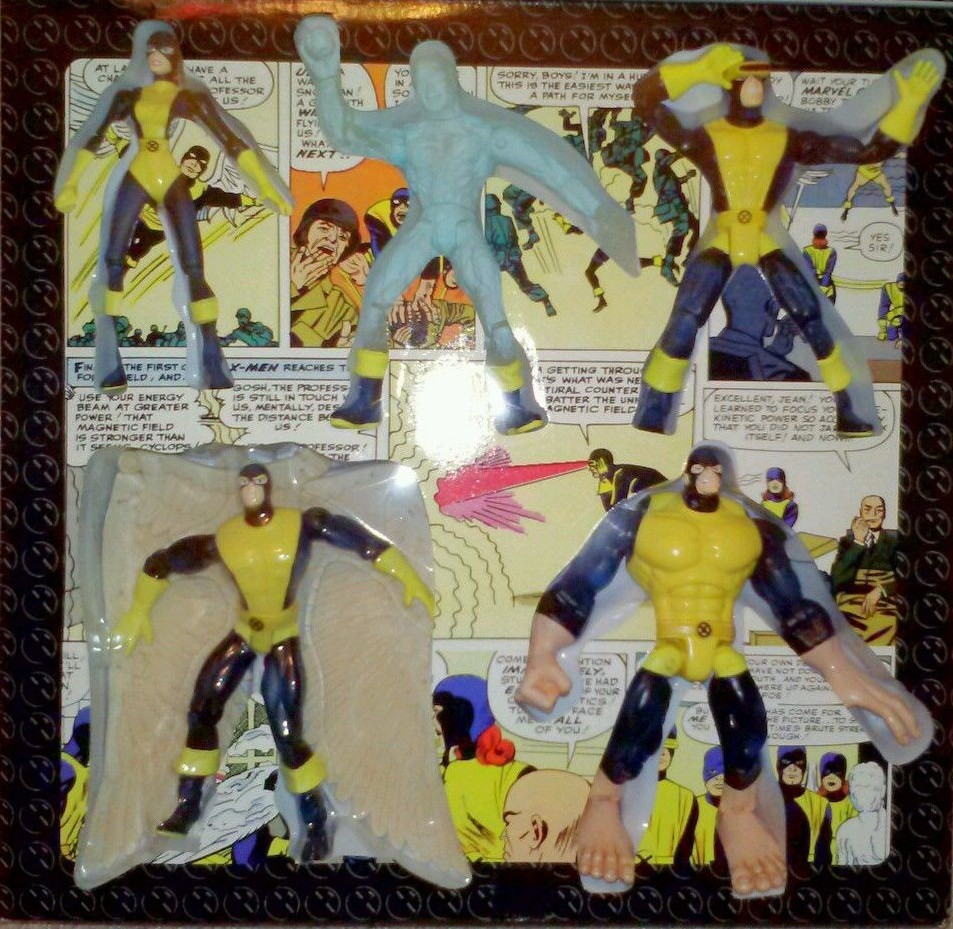 Toybiz Original X-Men Figures Collector's Set (1997)
Thus, while there's still a very real possibility that this set is a really well-done custom or Photoshop job, I genuinely think that odds are that this 2014 SDCC All-New X-Men exclusive is the real deal. It's highly unlikely that Hasbro will confirm or deny this set for several months yet, but I'll post an update here and to the Marvel Toy News Facebook Page once more information becomes available.
Where do you weigh in on this latest Marvel toy controversy, Marvel collectors? Do you think that these supposed SDCC 2014 Marvel Legends exclusives are the real deal, or a very well-done and elaborate fake?