2016 is off to a fast start, with the first wave of this year's 6″ Marvel Legends figures already in our hands, and new products from Sideshow, Hot Toys and more already revealed. But one line that hadn't landed yet was the newly- rebranded 4″ Marvel Legends 2016 figures… at least, not until now: the Hasbro Marvel Legends 4″ Wave 1 figures are now up for order! And not only does the series itself include eight figures–but so does the case pack…!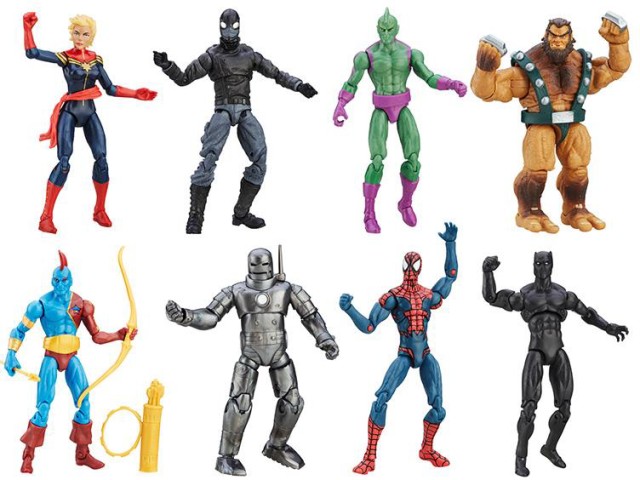 Well, with this pre-order now officially allowed by Hasbro, let the floodgates of confusion truly open. Yes, it's true: in 2016, the Marvel Universe/Marvel Infinite Series 3.75″ figure line has been rebranded as Marvel Legends–the same name as the longest-running 6″ comic book figure line in history. Cool, huh?
But the new name of the line isn't the only change–the case size has also undergone a transformation! Apparently, the days of twelve figures per case are gone, and the days of eight 4 inch figures per case have arrived!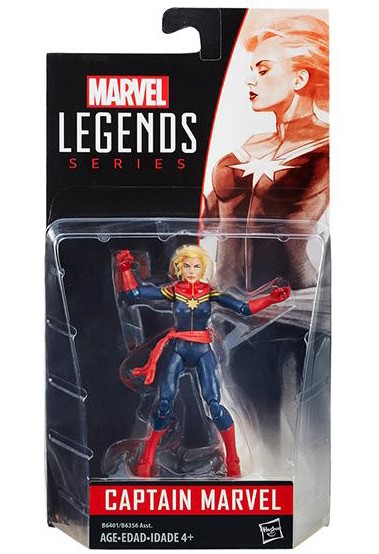 The case ratios for the first wave of 3.75″ Marvel Legends are as follows:
(1) Captain Marvel Carol Danvers
(1) Triton
(1) Ulik
(1) Spider-Man Noir
(1) Yondu
(1) Iron Man Mark I
(1) House of M Spider-Man
(1) Black Panther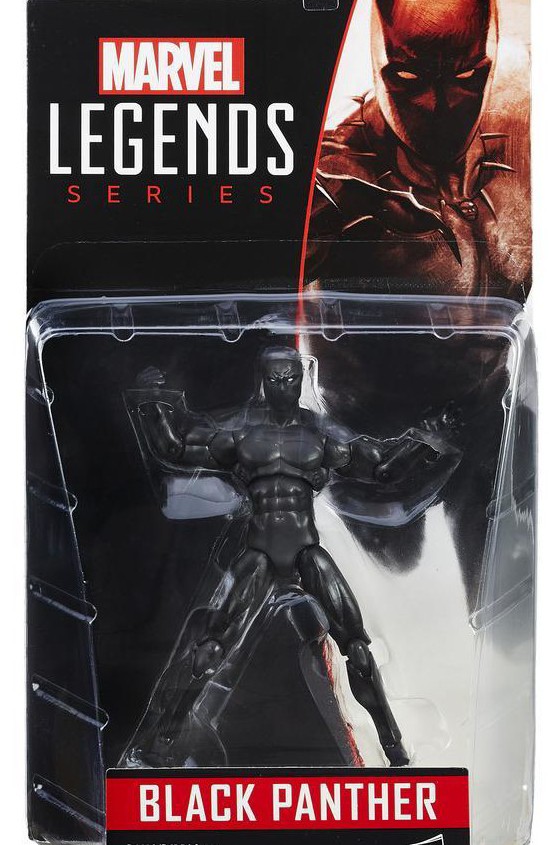 …Well, how about that! One per case of all new (or newly-painted) figures. Way to go, Hasbro! I could get used to this!
For those keeping track at home, five figures in this series are new to the line (Ulik, Yondu, Captain Marvel, Spider-Man Noir and Triton), whereas three of the figures are straight up repaints of past releases (Black Panther, House of M Spidey and Mark I Iron Man). Not only that, but this is the first time that articulated figures of Ulik, Spider-Man Noir and this classic version of Yondu have ever been released in action figure form by any company! Not bad, right?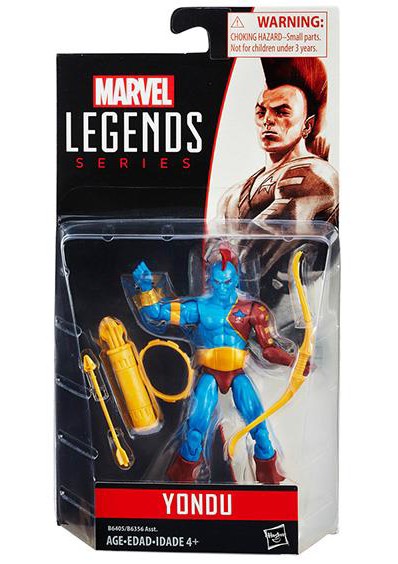 Overall, I think this is a
very
strong inaugural wave, as it contains hot characters like Spider-Man Noir and Captain Marvel, and even the straight repaints like Black Panther and Spider-Man House of M haven't been available in quite some time.
I was definitely not going to continue collecting this scale if the rumored price increase to $19.99/figure came to fruition, but as that was a clerical error and the price has remained around $12.99 each, I'll continue to support this series at least through this solid first wave. In fact, since every figure is at least somewhat different from past releases–even the repaints–I went ahead and ordered the whole case!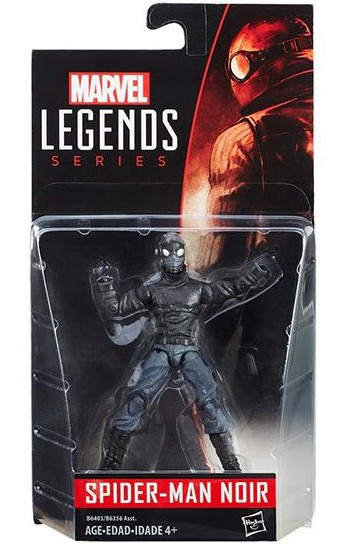 The 4″ Marvel Legends 2016 Wave 1 series is now up for order, and is expected to ship out in January 2016. Yes, that's right–January 2016. As in this month. Get ready–because the rechristened Hasbro 4″ Marvel line is heading to online retailers (and possibly brick-and-mortar stores) later this month!
What do you think of the 8-figure lineup for the 3 3/4″ Marvel Legends 2016 Series 1 set? Do you like the idea of each case containing one of each of eight figures, or did you prefer two of each figure and cases of 16? Which figures from this wave–if any–are on your buying radar?