I wasn't in the market for yet another vinyl figure line to collect (seeing as I have a major weakness for them), but I fell in love at first sight with the Funko Marvel Dorbz figures when I first saw them at Toy Fair 2015. Even so, the line got off to a bit of a rocky start at retail. However, interest definitely seems to have picked up, as the first Marvel Dorbz Chase figures of Ultimate Spider-Man Miles Morales and Red Hulk are selling for $50+ each online after having just been released in the past few weeks!
When the Guardians of the Galaxy Dorbz seemed to sell sluggishly at retail and were heavily discounted by many vendors, I was more than a little worried for the future of the Vinyl Sugar Dorbz Marvel series. But just a few months–and a few promotional and convention exclusive Marvel Dorbz–later, it looks like the collecting base for the line is finally picking up.
Convention exclusive figures such as the grey X-Force Deadpool variant have nearly doubled in value on the aftermarket in the past three months, and now Funko is ready to incite a new collecting frenzy with the latest concept in the line: Chase Dorbz!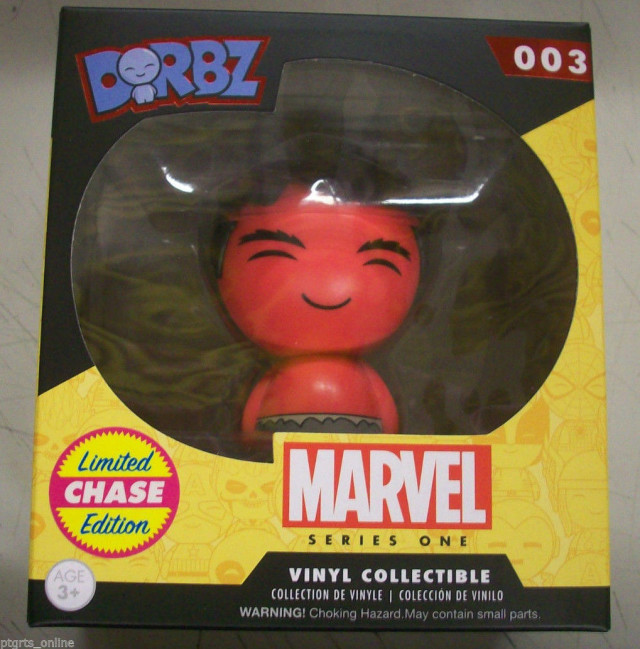 At the start of October 2015, Vinyl Sugar announced the Chase Dorbz figures initiative, in which certain figures would have 1:6 Chase variants (meaning that there would be one Chase variant in every six figures produced).
While the packaging for these versions of Hulk and Spider-Man are otherwise exactly the same as that of their "common" counterparts, there's one important difference: these variants feature "Limited Edition Chase" burst stickers on the front of their packaging (unfortunately), making them easy prey for scalpers and speculators. Because of this, I reckon that the vast majority of these LE pieces will be purchased by resellers and not usual Dorbz collectors. Alas.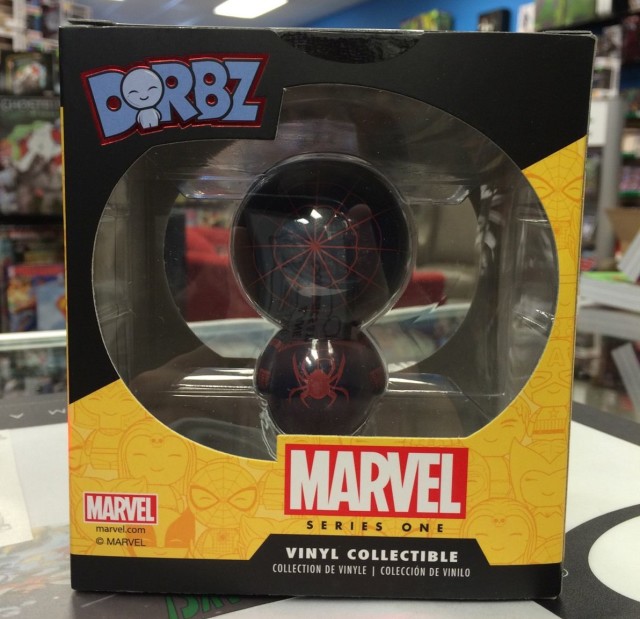 Anyway… It took a bit of a wait for it to happen since the announcement the first week of October, but the first Chase Marvel Dorbz have now arrived in the wild: the Dorbz Red Hulk announced back in the fall and the as-yet-still-unannounced Dorbz Miles Morales Ultimate Spider-Man variant!
The decision to make these variations as chase variants is a bit of a controversial one, since both are unique characters and not just costume swaps of the same character as the regular release. I'm happy for any stratagem that Funko can use to draw and attention and lure new collectors to this line, but I'd be lying if I said I wasn't somewhat frustrated by this particular release.
I have yet to see any sign of either figure in my area (and believe me, I have been looking), but they're definitely out there now–and starting to show up on eBay, where they're already selling for 4-6 times their MSRP ($50-$60 each).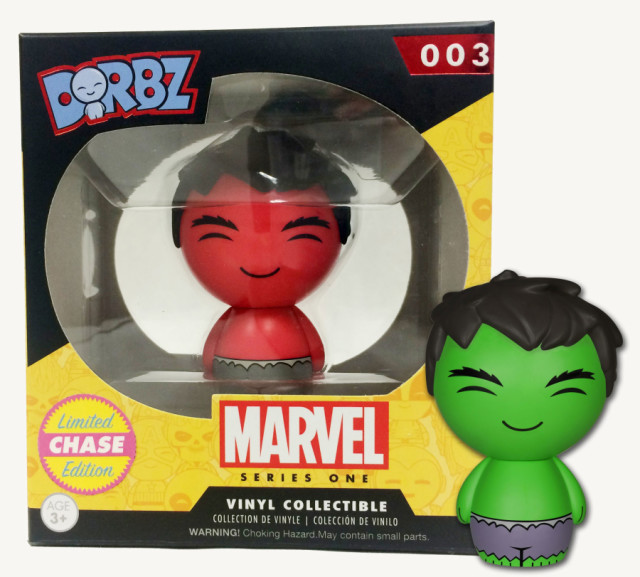 As of now, these Hulk and Spider-Man variants are the only announced Chase pieces for the line, but if these are successful (and it certainly does appear that they already are), I'd expect to see more Chase Dorbz in Marvel Series 2 this year (hopefully actually in stores and not just on the aftermarket).
Have you warmed up to the Vinyl Sugar Dorbz line at all, Marvel collectors? Are you planning to keep your eyes peeled for the Red Hulk and Ultimate Spider-Man variants, or do even limited chase figures like these fail to catch your interest?