The King of Marvel Exclusives has been pretty quiet ever since they announced their Guardians of the Galaxy 2 and Spider-Man Homecoming POP Vinyls exclusives. But fear not, Funko collectors–we won't have to live in a world without fresh comic-based Marvel Funko POP Vinyls Exclusives for much longer! Coming our way this summer: Funko X-23 Wolverine, Blue Venom and Superior Spider-Man POP Vinyls! And don't worry, Dorbz fans–Funko has new exclusives lined up for you too…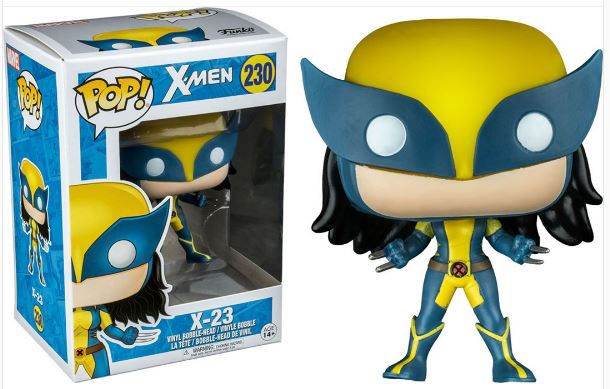 Nobody (and I mean
nobody
) does exclusives like Funko, and it's gotten to the point where if Funko doesn't release at least one new exclusive each month, I feel a bit of a void in my life. MCU movie fans have been
well
cared for the last few months with tons of Spider-Man Homecoming and Guardians of the Galaxy Vol. 2 vinyls being released, but now it's comic fans' turn!
The biggest news in this batch of exclusives is definitely the first-ever Funko X-23 POP Vinyl figure. I'm sure many fans are gonna turn their noses up at X-23 being in her Wolverine costume, but with Laura appearing out of costume in the FOX "Logan" movie this year, I expect Disney/Marvel really wants all Laura toys for the foreseeable future to be in her Wolverine costume.
While it hasn't been officially confirmed yet, the Funko POP X-23 Wolverine figure is listed as an exclusive in the Toys R Us computers (in the U.S.–her release will be different internationally), so we'll have to make plenty of TRU runs this summer.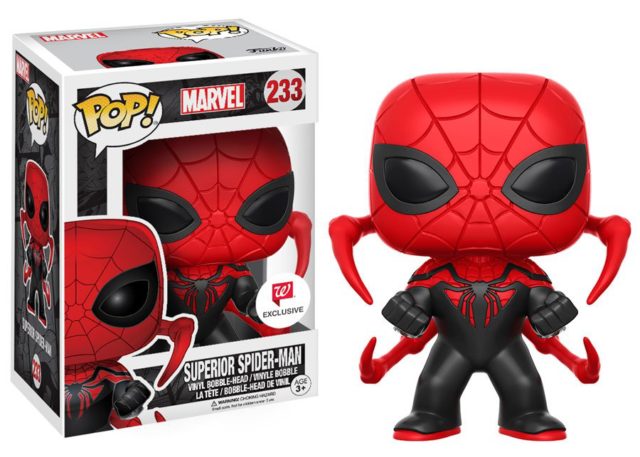 The rest of the exclusives are all new versions of characters Funko has previously released.
The long-requested Superior Spider-Man Doc Ock (AKA SpOck) POP Vinyl figure (with awesome mechanical spider arms!) figure will be a Walgreens Exclusive (Ugh) this summer. If past Walgreens Spidey exclusives are any indication, this is gonna be tough for many of us to find.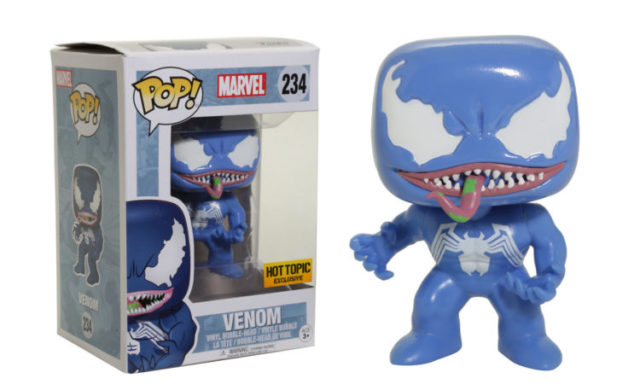 Finally, we've got a Blue Venom POP Vinyl figure. This figure was actually announced toward the start of May, but I didn't get around to talking about it until now. I'm sure Funko regrets making the standard POP Venom a Walgreens store exclusive, but now they've got a chance to bring him back again (as another store's exclusive: Hot Topic).
While Venom has never technically actually been blue, he is shaded in blue in many, many comic books. And more importantly–he's blue in Marvel vs.  Capcom!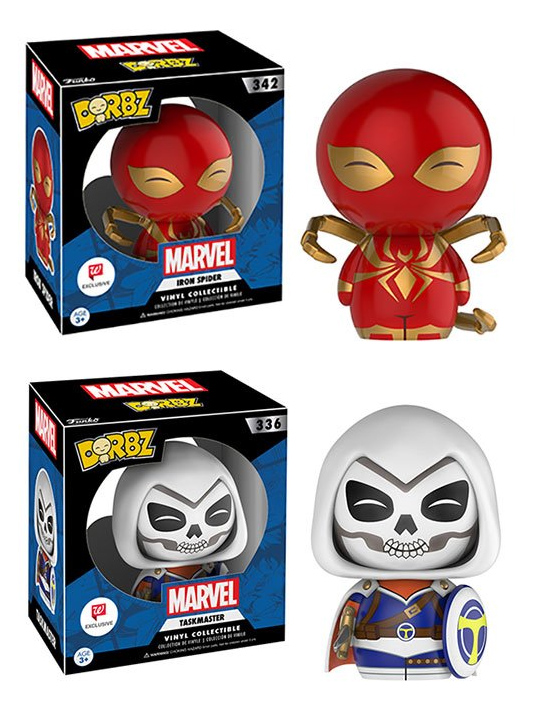 But wait–don't fret, Dorbz fans! Funko has you (and your dollars) covered too, with a pair of Walgreens Exclusive Dorbz: Iron Spider Spider-Man and Taskmaster!
This is an interesting development, as both Taskmaster and Iron Spider were previously released as Walgreens Exclusives (or aftermarket exclusives, as I never saw either in an actual Walgreens store). Dorbz Taskmaster looks a bit creepy (the guy with a skull head looks creepy–imagine that), but that Dorbz Iron Spider is super sweet. Love these.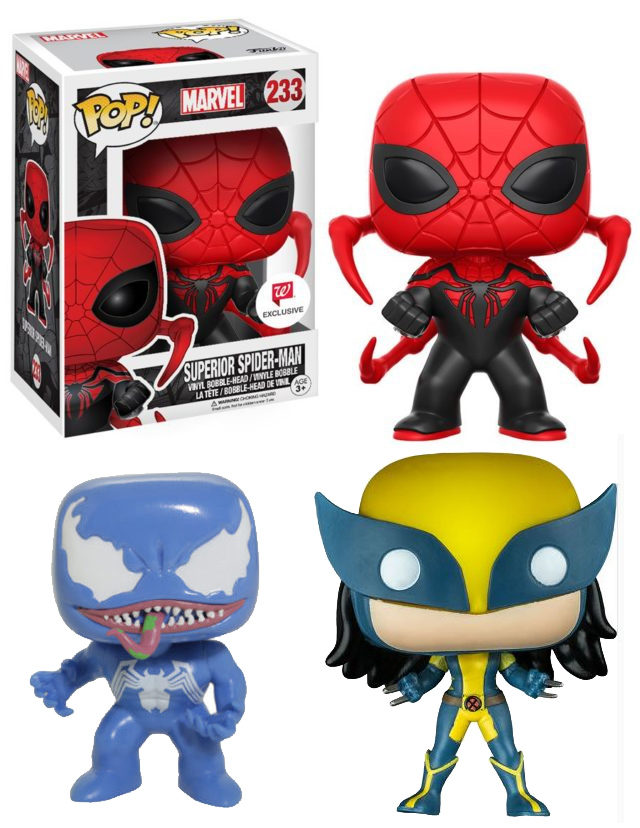 What do you think of the latest quintet of Funko Marvel Comics characters, Marvel collectors? Is there anything here that you'll be stalking a local store for this summer, or are you unimpressed with Funko's latest round of exclusives?