UPDATE 1/3/2017: If you've been waiting to pick and choose your favorites or to use up some gift cards you got from the holidays, this is your time! All seven Guardians of the Galaxy Marvel Legends 2017 figures are now available individually on Amazon! They're marked as "Temporarily Out of Stock" because these are pre-orders, but you can go to each figure's individual page and order them anyway! The popular characters like Angela and Yondu are gonna go fast, so don't snooze on these!
ORIGINAL: Ordinarily I'm all over new Marvel Legends figures going up for sale like symbiotes on Spider-Man, but, well… last night was New Year's Eve and I was long since passed out when the pre-orders were finally posted in the late hours overnight. But hey–never fear! There's still plenty of full cases available for me (and you): the 2017 Marvel Legends Guardians of the Galaxy Wave 1 figures are now up for order! A full set plus an extra Chris Pratt…? Yeah–I can live with that.
I talked about all eight figures in this series at length and gave my full early impressions of them last month, so let's just straight down to business…
As expected, the case ratios for Marvel Legends Guardians of the Galaxy 2 Wave 1 are as follows:
(2) Guardians of the Galaxy Vol. 2 Star-Lord
(1) Guardians of the Galaxy Vol. 2 Drax the Destroyer
(1) Guardians of the Galaxy Vol. 2 Yondu
(1) Angela
(1) Nova (Sam Alexander)
(1) Darkhawk
(1) Major Victory Vance Astro
Build-A-Figure: Titus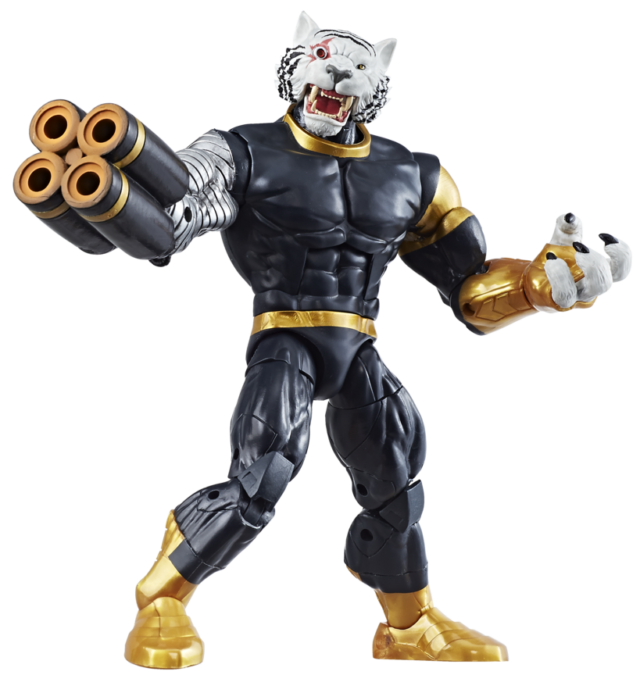 Yes, for those having a hard time remembering–because he's not exactly the most recognizable or popular Marvel character in the land–the Guardians of the Galaxy 2 Build-A-Figure for wave one is Titus, the anthropomorphic cyborg white tiger man with a giant gun for an arm.
The Titus Build-A-Figure is almost certainly going to do less to sell this wave than any Marvel Legends BAF has to date. Luckily, the wave itself is pretty outstanding to begin with.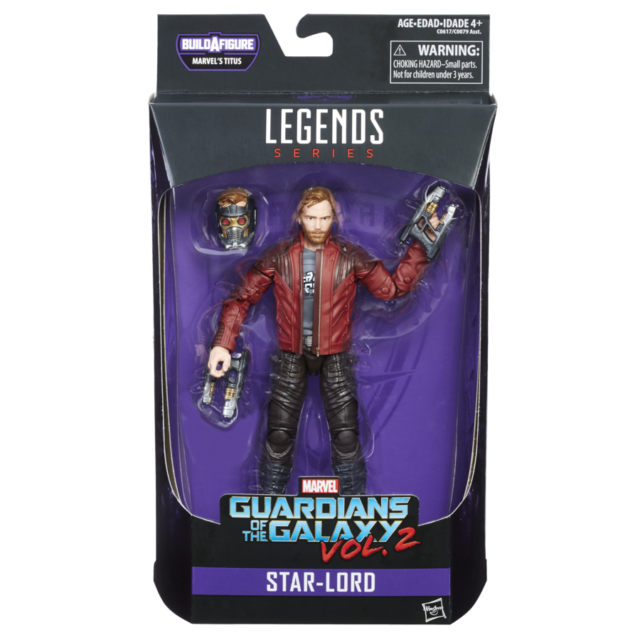 I don't think there was any doubt in anybody's mind who was going to be double-packed in this case assortment once we saw who was in the seven-figure wave: Star-Lord. Now, the 2014 Marvel Legends Star-Lord figure sort of rotted off the peg being packed at two-per-case, but I think Hasbro is gambling that Chris Pratt's star has risen a lot in the past three years and the new Marvel Legends 2017 Star-Lord figure will be a hot commodity.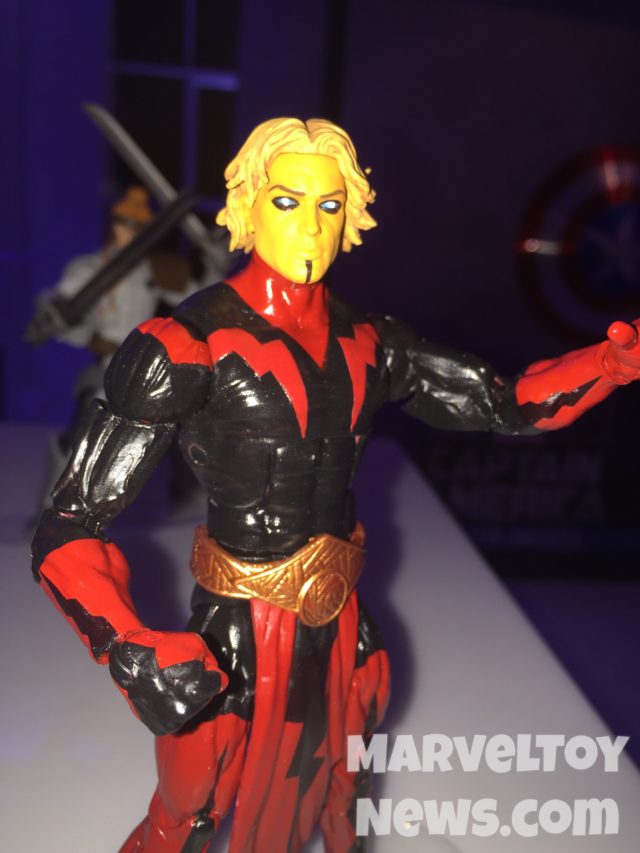 There's no confirmation yet on new Marvel Legends 2017 Gamora, Rocket Raccoon and Baby Groot 6″ scale figures from the Guardians of the Galaxy Vol. 2 movie, but I would be astonished if we don't see that trio announced–and shown–at the New York Toy Fair 2017 next month for the next wave of GOTG Legends.
I think a Marvel Legends Quasar is probably a pretty safe bet for that series as well, and we know from my NYCC 2016 coverage that Marvel Legends Adam Warlock and a Death's Head Build-A-Figure are coming as well this year. But fan-demanded Ronan or Nebula figures…? We'll have to wait and see.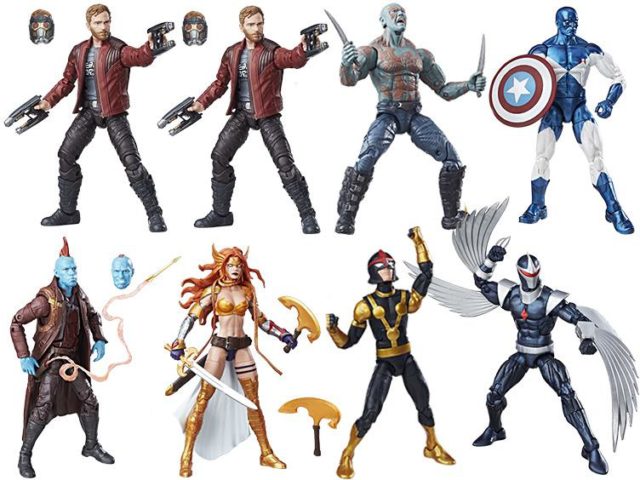 Marvel Legends 2017 Guardians of the Galaxy Wave 1 6″ figures are now available for order, and are scheduled to ship out in Q1 2017 (between January and March, but likely closer to the former). I've been ordering my cases lately from EE, as they offer free shipping and almost always get their Marvel Legends figures in first (as they're a distributor), but your online retailer of choice may vary (and no, EE doesn't charge your credit card until the figures actually ship).
Just be sure to get your pre-orders in early if you want your figures first–remember, orders are fulfilled in the order they're received, and Marvel Legends fandom is only growing every year!
Now that the first series of the new year is actually up for order, it's time to put our money where our mouth: Who's in for a case or full set of the GOTG Vol. 2 Wave 1 Marvel Legends 6″ figures? What figures are you most looking forward to in this wave? And are you actually excited for the Titus BAF, or will he be going straight up for sale once you build him?