UPDATE 12/24/2016: It's a Christmas miracle! After being in and out of stock and instantly sold out for nearly half a year, the long-awaited solid cases of X-Men Legends Deadpool six inch figures are finally reaching online and specialty stores! Given the insatiable demand for Deadpool, I still don't know if these are going to be enough, but for now, Marvel Legends 6″ Deadpool is finally in-stock as a single figure online! It's extremely unlikely that Hasbro will go back into production with this action figure again, so if you still need one (or multiples for customs), now's the time!
ORIGINAL: While the X-Men Marvel Legends 2016 series is almost unquestionably one of the best (and best-selling) waves of Hasbro Marvel Legends 6″ figures ever, having eight different figures in the wave caused some logistical challenges, as each figure could only be packed one-per-case. A certain insanely popular Merc-with-a-Mouth has been immensely difficult to obtain at a fair price as a result, but Hasbro has heard collectors' cries and is going back into production: the Marvel Legends Deadpool figure is back up for order individually!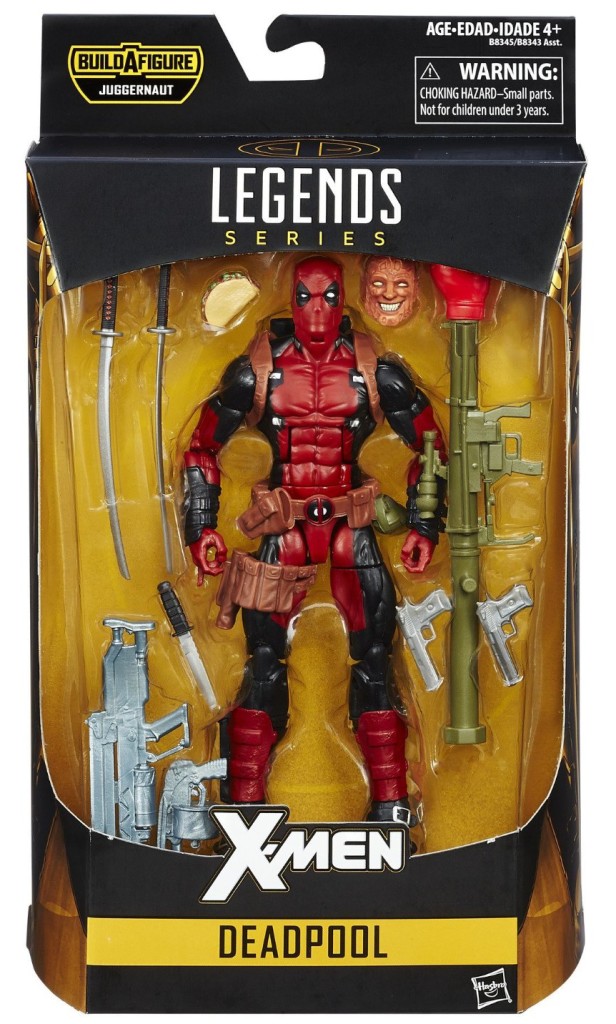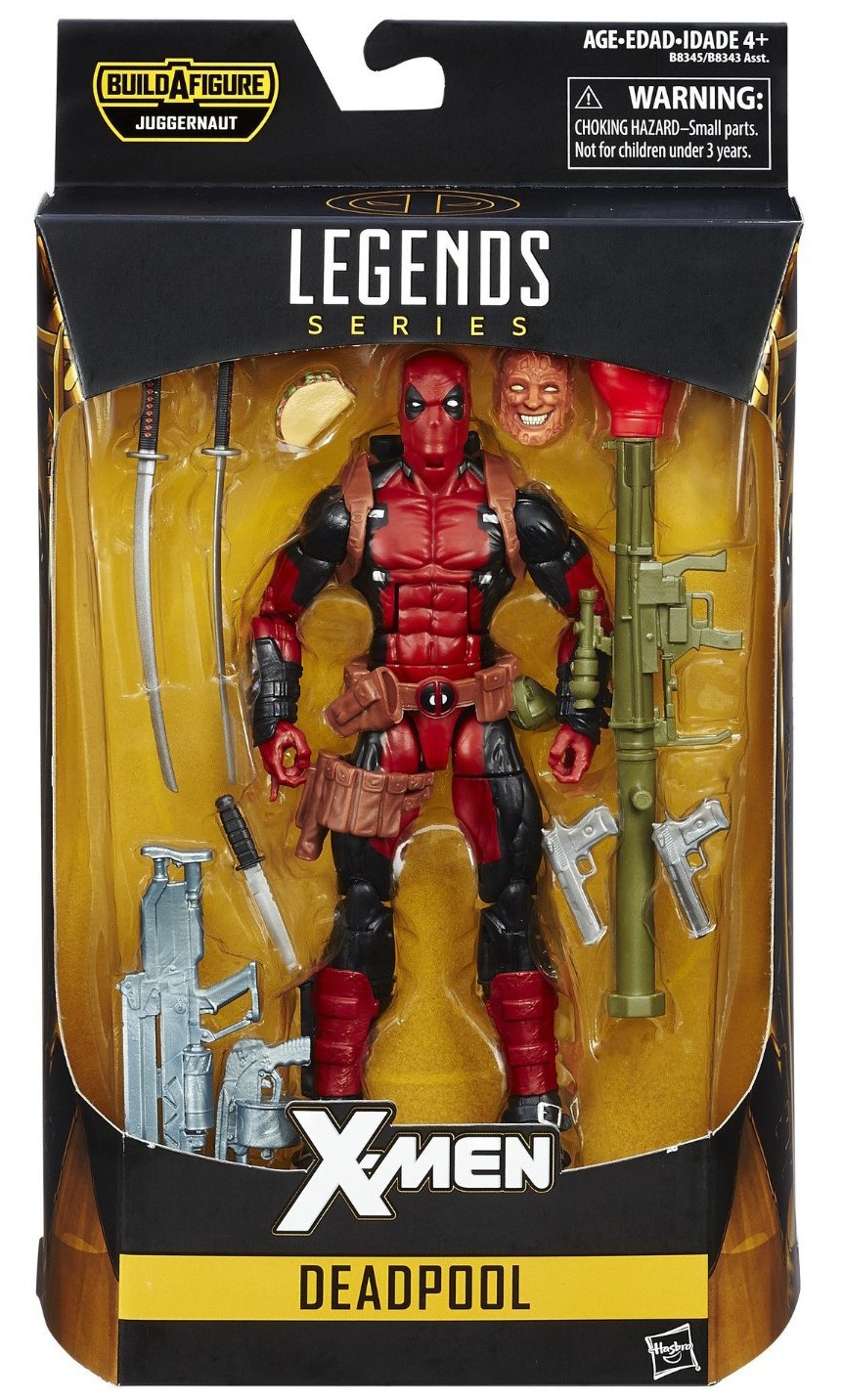 In a year where the Deadpool movie became among the highest-grossing R-rated movies of all-time, demand is off-the-charts for the first single-packed red costume Deadpool Marvel Legends 6″ action figure to be released in many years. In fact, this is the first time that Hasbro has
ever
mass-released (no, the short-run Europe X-Force Deadpool repaint absolutely does not count) a 6″ Deadpool Legends action figure in his red costume as an individual figure!
And so, to the surprise of absolutely nobody, the Hasbro X-Men Legends Deadpool figure instantly became one of the most sought-after and difficult-to-acquire Hasbro Marvel Legends 6″ figures ever as soon as it launched. Even after being in circulation for months, Deadpool sells for $40+ regularly and many collectors simply can't afford him.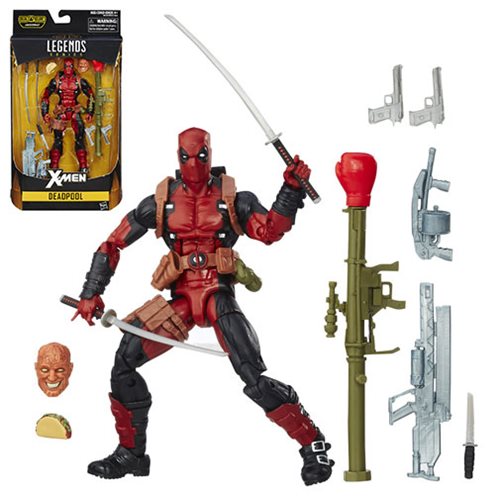 Hasbro isn't blind to the thousands upon thousands of Deadpool fans out there that are dying for their own Wade Wilson figure, though. And as such, they've already gone back into production on the Deadpool Marvel Legends 2016 figure, with whole cases of Wade scheduled to arrive at online and specialty stores this winter (with an expected arrival date in between November and January)!
Now, to be clear, don't expect to stroll into Toys R Us in December and find shelves beautifully stacked with rows of ML Deadpool figures. Hasbro straight cases don't work that way. The full cases of individual figures rarely go to regular chain stores, and are almost exclusively purchased by online toy stores an comic book stores.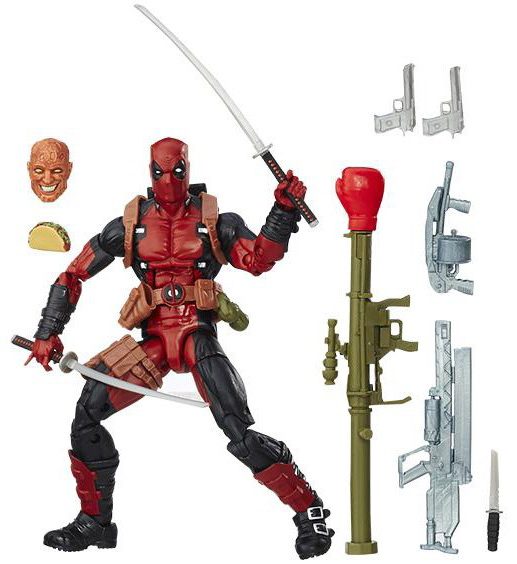 The Civil War Black Panther figure was available in solid cases for several weeks as a pre-order as well, but those cases sold out and T'Challa has once again become somewhat tough and expensive to track down. If you're still missing this year's Deadpool action figure and want him to regular retail price, I'd advise locking down a pre-order right now while they're still open. 
As of writing there are no other X-Men Legends figures known to be receiving reissues in full cases, although I would think Wolverine and Rogue would be strong contenders if Hasbro decided to make more solid case packs. In addition, though she's not part of the X-Men Marvel Legends wave, there are a lot of collectors who are desperately seeking the Civil War Scarlet Witch figure,
Any readers out there still need one (or more!) of this year's Hasbro Deadpool toy and planning to pick it up while orders are open for Wade individually? What other 2016 Marvel Legends characters–if any–do you think need to get the full case treatment?