UPDATE (2/16/2018): Looks like Hasbro had a little pre-Toy Fair surprise for us tonight, because without warning or fanfare, both the Marvel Legends Captain America & Crossbones two-pack and the Marvel Legends Iron Man Mark VII figure are now up for order online! Looks like this confirms the higher price-points we saw with the previous listings as well. Alas.
ORIGINAL (2/13/2018): Just in case anyone out there wasn't feeling overwhelmed by the all-consuming avalanche of Marvel Legends coming our way in 2018, listings have now been created out of nowhere on the Walmart website revealing an all-new Legacy of Marvel Studios Marvel Legends series! While most of the listings are still generic and don't reveal much, we can see at least three figures plain as day: Iron Man Mark IV, Chris Evans and Crossbones!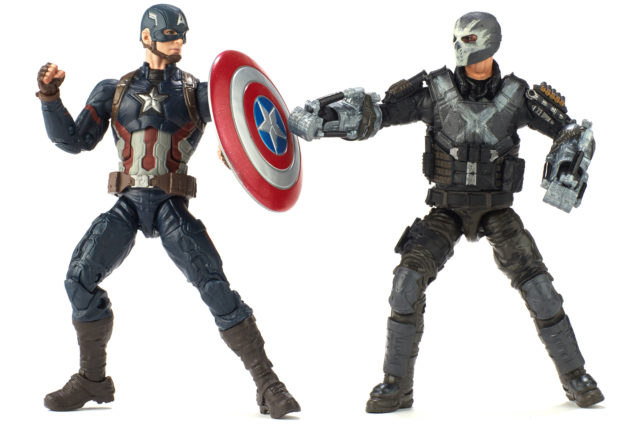 I'm trying my darnedest not to spoil the surprises Hasbro has lined up on Saturday for New York Toy Fair 2018, but some things—like full product listings with UPC codes and images—are kind of hard to ignore when they're going viral all over the Internet.
I've resisted talking about that Marvel Legends Infinity Gauntlet (you know the one) so far, but I feel I've definitely got to put in a few words about these Marvel Legends Marvel Studios Figures.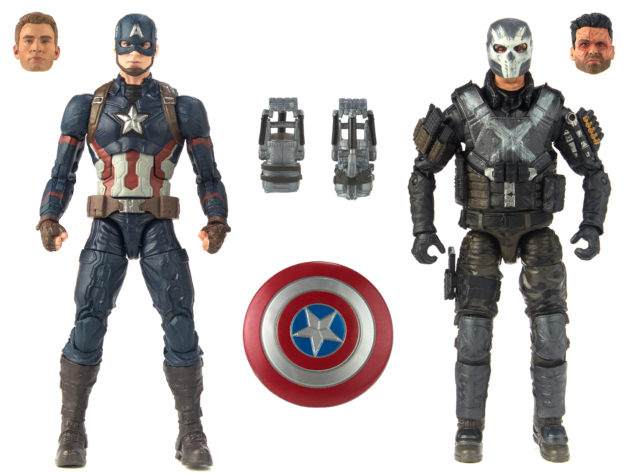 First up—remember that rumored movie Crossbones figure that there was even a UPC assigned to way back in 2016? That never made it out? Well… he's making it out now! Something about the legs on this figure is throwing me off, but the head sculpts and upper body look fantastic.
And Marvel Legends Crossbones is not coming alone—he's paired in a two-pack with something we never dared dream of: a Marvel Legends Chris Evans Captain America figure with an actual Chris Evans likeness! Yowza!!
Is this a Hot Toys-quality Chris Evans portrait? Um, no. But it's worlds closer to an actual Chris Evans likeness than anything we've seen from Hasbro in the past. Good stuff!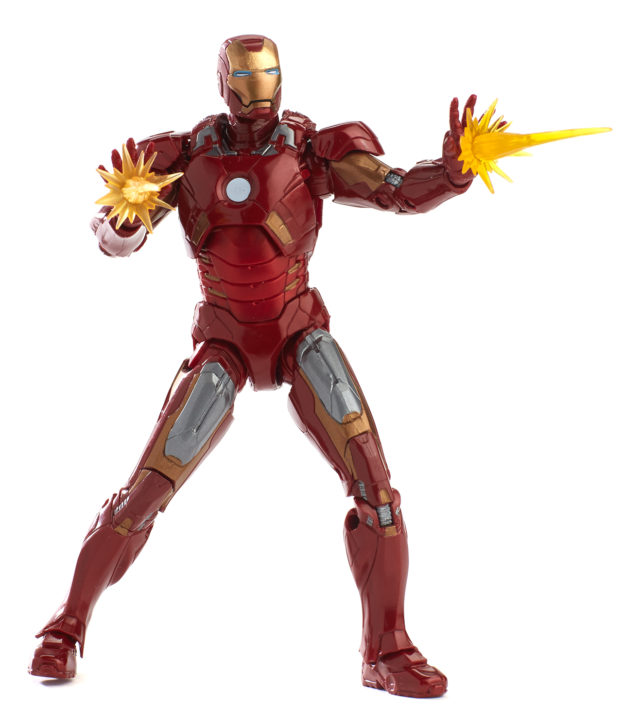 The other figure that has been confirmed via these website listings is a new Marvel Legends Iron Man Mark VII figure from the first Avengers movie. Yeah, yeah–I hear the groans. But let's be real here: we can't have a Marvel Studios Legends series and not have Iron Man, so it might as well be a great figure of him in an armor we never thought we'd see in 6″ Marvel Legends.
The back flaps open up and everything on this Iron Man Marvel Legends figure! Pretty sweet (as far as Hasbro Iron Man figures go)!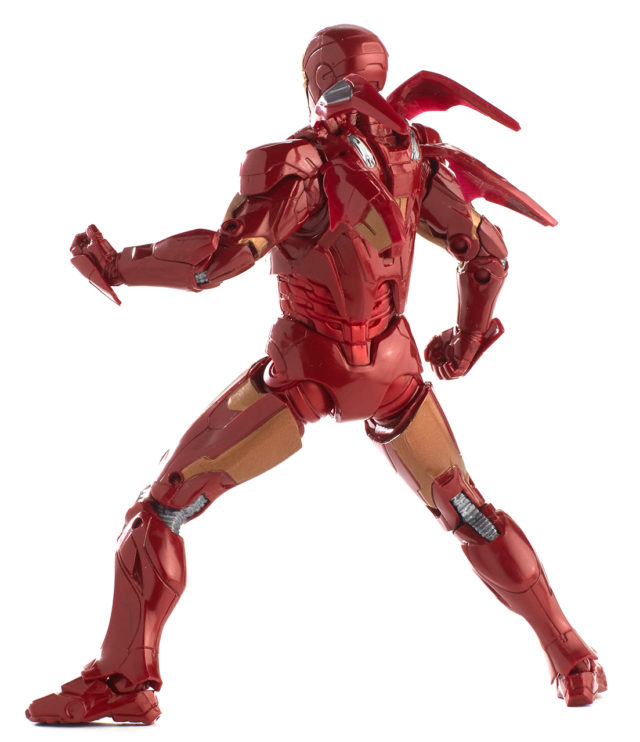 According to the Walmart listings, these are "premium" Marvel Legends—and as such, we're gonna pay a premium price for them. The single figures are apparently priced at $24.99, with the two-pack(s) at $49.99.
I ordinarily loathe to see another price increase, but if that five dollars means more unique tooling, better paint applications and a Captain America that looks like Chris Evans…? Uh, yeah—take my extra 5 bucks.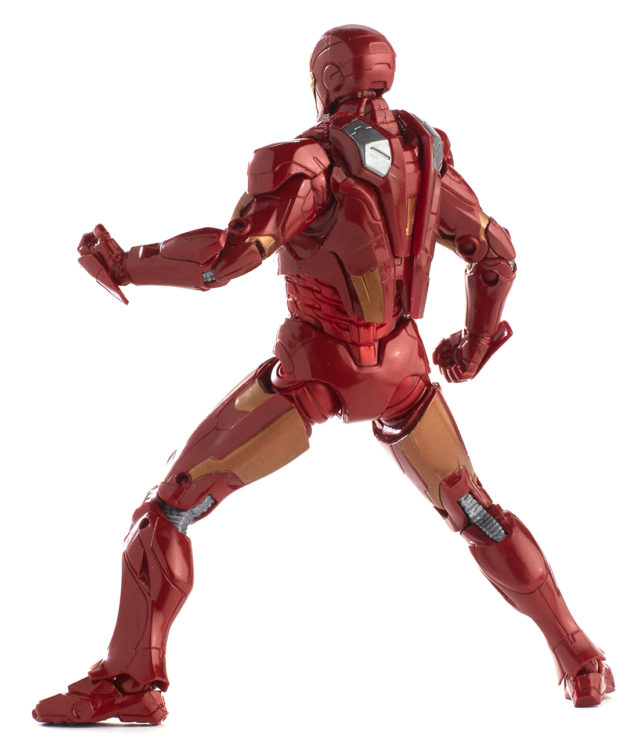 Other placeholders listings include "CA1" (Captain America The First Avengers), "THR2" (Thor The Dark World), "AVN3" (Avengers Infinity War), and "AMN1" (Antman). The only Ant-Man movie figure we got from Hasbro was based on early concept art for the costume, so I've got high hopes for whatever we're getting from the movie in this series!
Here's the official blurb from Walmart's website: "For ten years, the Marvel Cinematic Universe has been bringing the mightiest and most beloved characters to life on the big screen. In commemoration of this incredible cinematic collection of the worlds greatest super heroes and super villains, Hasbro has partnered with Marvel Studios to create the Marvel Studios: The First Ten Years line for Marvel Legends, including premium figures from across the MCUs most patriotic, mystical, Hulk-busting, and dance-worthy blockbuster hits. Collect Marvel Studios: The First Ten Years Marvel Legends figures to build the ultimate MCU collection!"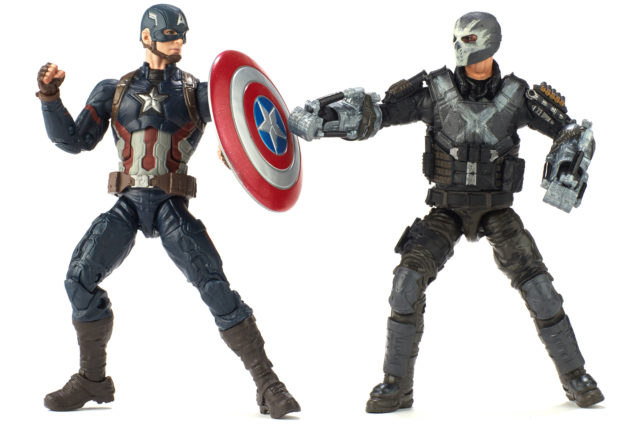 Hopefully we'll be hearing all of the details regarding this 10 Years of Marvel Studios Marvel Legends Series at New York Toy Fair 2018 this weekend. I'll be covering the Hasbro press event live from New York City on Saturday, but I'll be doing most of my at-the-event coverage on social media this year, so make sure to follow the Marvel Toy News Facebook, Instagram and/or Twitter Pages if you want the latest news and photos as quickly as I can post it up.
Make some noise, MCU fans! Are you delighted to see a double-digit number of 6″ Marvel Legends figures coming our way in 2018 from Marvel Studios movies past and present? What forgotten characters (*cough* Yellowjacket *cough*) would you like to see round out this special 10th Anniversary set?