Before this summer's mega-blockbuster Secret Wars comic book event even began, we already knew that Disney/Marvel had lined up all of its biggest licensees to create tie-in merchandise for the crossover storyline. And while the biggest Marvel toy company–Hasbro–hasn't gotten around to revealing any of its Secret Wars Marvel Legends plans yet, smaller licensees like Gentle Giant Ltd. and Hot Wheel have already begun. And now, we can add a new line of tie-in figures to the list: the Diamond Select Toys Marvel Secret Wars Minimates figures have now been revealed!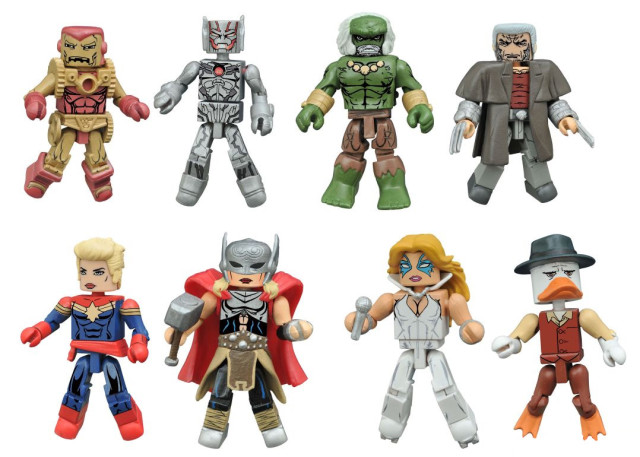 …Well, this is an interesting series, isn't it? Like just about everyone else in existence, when I heard that DST had announced a Marvel Secret Wars Minimates series, visions of Sheriff Strange and God Emperor Doom flashed in my head. But those characters… aren't here.
Now, I have no doubt that we will be seeing some sort of box set with Doom, Doctor Strange and a couple other prominent characters from Secret Wars (Groot Thor, anyone?), but that's not what this wave of two-packs is all about. Instead, this assortment of Secret Wars Marvel Minimates figures pulls from some of the more fun and obscure character corners of the Marvel Universe!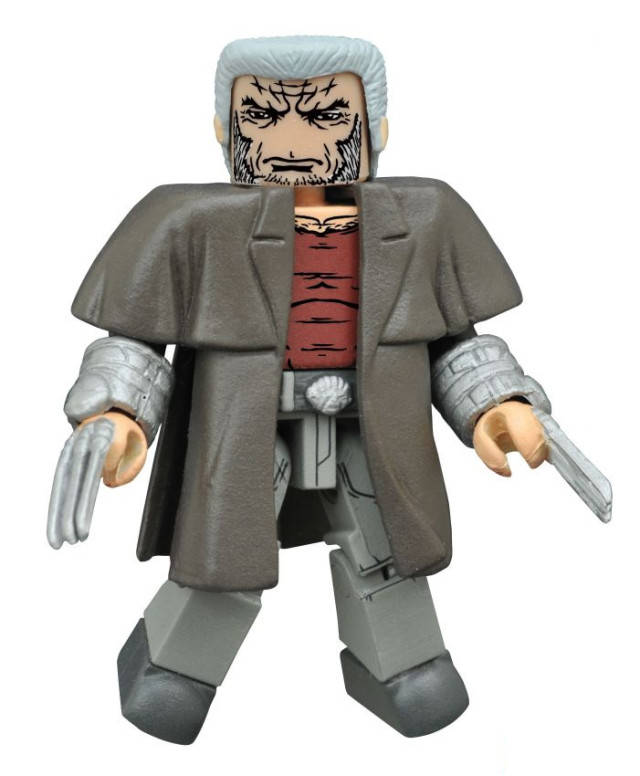 Secret Wars Marvel Minimates Old Man Logan & Maestro Hulk Two-Pack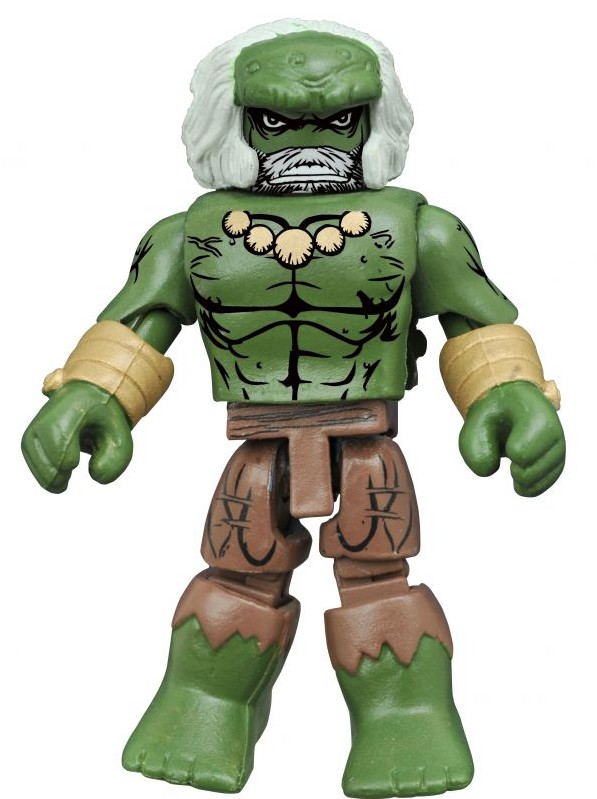 First up, we've got a two-pack containing two fan-favorite post-apocalyptic versions of Marvel mainstays: Old Man Logan and the Maestro! Both of these characters are going to be surviving Secret Wars and appearing in the main Marvel Universe come fall, so this is the ideal time to give the spotlight to what used to be alternate future versions of Wolverine and The Hulk.
DST did a great job with these characters–Old Man Logan looks appropriately old and grizzled, and man the warts on Maestro Hulk's head are nasty!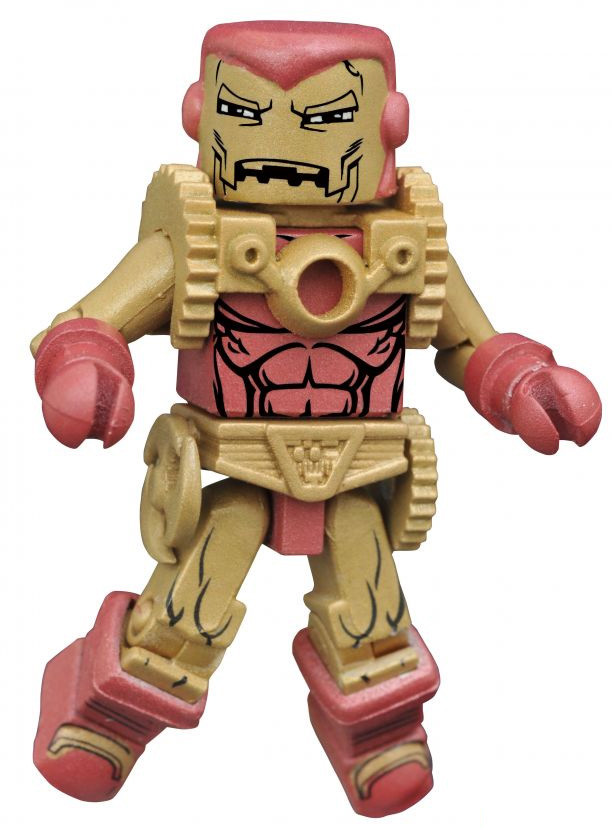 Secret Wars Minimates Iron Man 2020 & Ultron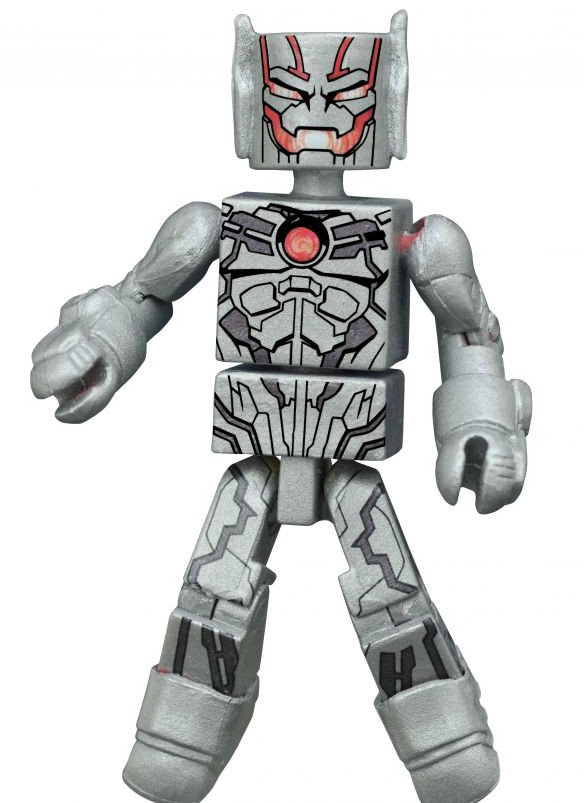 Next up we've got what is likely to be the least desirable pack in this series for most collectors: Marvel Minimates Iron Man 2020 (Arno Stark) and Ultron.
At this point, I've already got way more Ultron Minimate figures than I ever wanted, so I'm not too psyched to see yet another version of him. On the other hand, Arno Stark is a long-time character that I love seeing get the action figure spotlight, and I think this Minimates figure will keep my Bowen Iron Man 2020 mini-bust company nicely!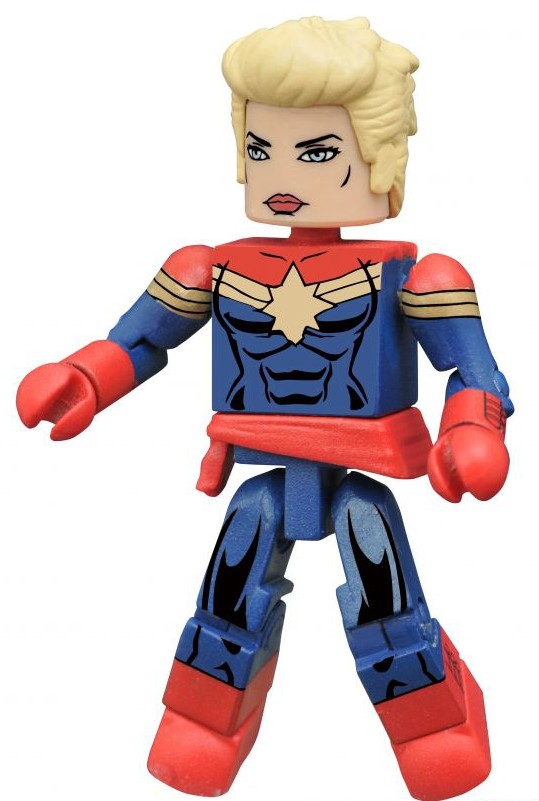 Marvel Minimates Secret Wars Captain Marvel & Lady Thor Jane Foster Figures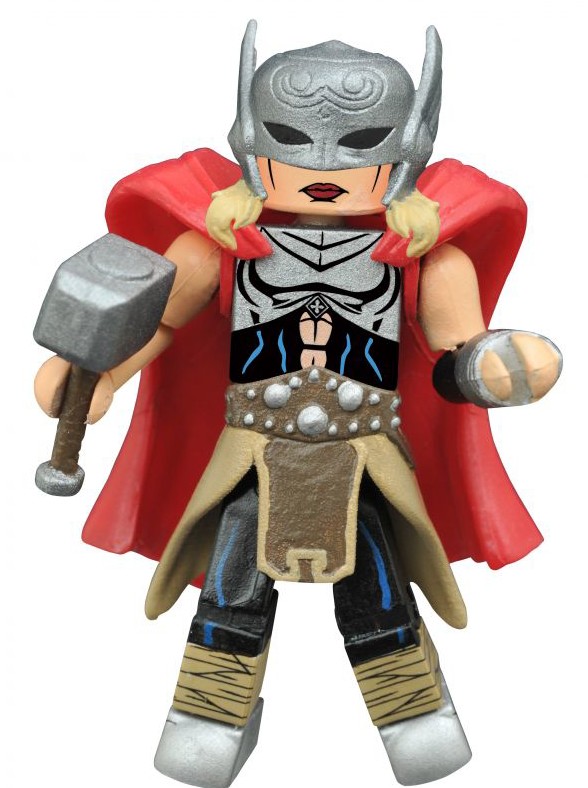 Also included in this series is a pair of characters that would be obvious inclusions for Diamond Select Toys Minimate figures regardless of Secret Wars: Carol Danvers Captain Marvel and the Jane Foster Thor. Both these figures are excellent representations of the characters and I'm glad to get them, although I wouldn't have minded getting some wacky Secret Wars characters in their place and getting this duo in a regular series.
And speaking of wacky Marvel characters…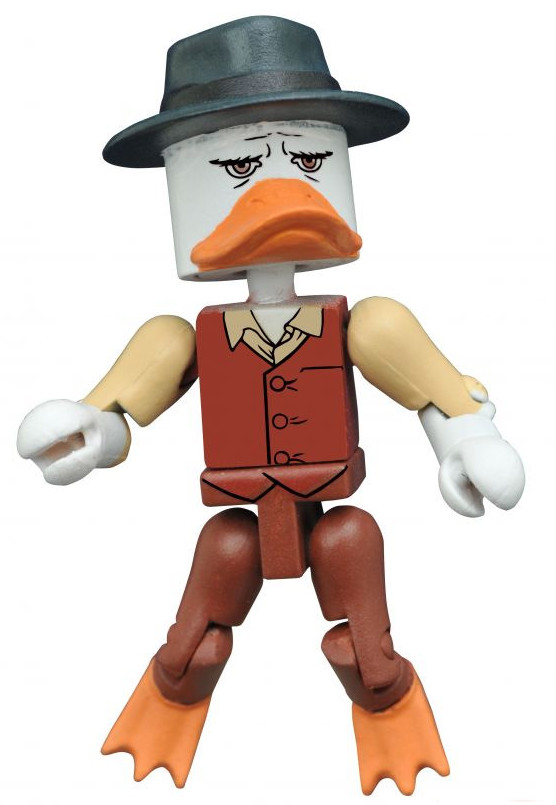 Finally, we've got what's likely to be a huge favorite two-pack amongst hardcore comic book nerds: a new A-Force Dazzler Minimate and the first-ever Minimates Howard the Duck figure! This is very clearly a Howard the Duck figure based upon Howard's appearance in his 2015 ongoing series (which is set to reboot with a new Issue 1 in the fall), and he looks quacking awesome! Easily my favorite character included in this series.
And Diamond Select Toys must have figured that the ideal character to pair with one ludicrous 70's/80's character was another ridiculous character from that era: Alison Blaire, Disco Dazzler! It's pretty jaw-dropping that we're getting a two-pack with one figure with duck feet and another with roller skates feet!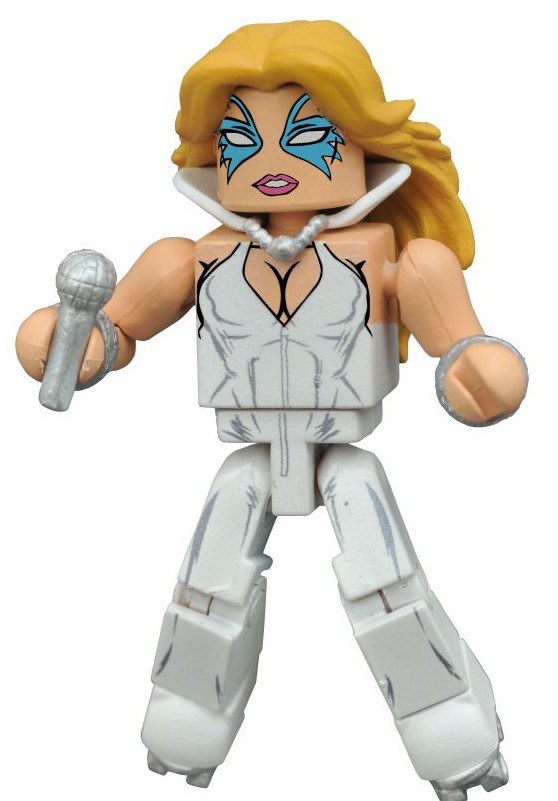 The Marvel Minimates Secret Wars Wave will go up for pre-order later this month, and should arrive in comic book and specialty stores this fall. It's unknown at this time if Toys R Us will get a remixed version of this series or even if they'll carry Secret Wars Minimates at all, but I genuinely expect to see some exclusives show up at Toys R Us. I'll post an update once I hear more information about any additional figures being created for this line.
What do you think of Diamond Select Toys' first announced Secret Wars toys, Marvel fans? Will you be buying what's one of the most colorful and zaniest assortments of Minimates Marvel figures ever?