I thought that it would be safe to take this week off for our week-long move to a new home, what with how there's this convention happening next week that's sort of a big deal. See, traditionally, companies save all of their big reveals for San Diego Comic-Con, and so I didn't expect any new Marvel toy news this week. That's not really how it worked out, though, so I'll be catching up as I'm able. And the first item I want to chat about is also the one I'm most excited for–the Marvel Now X-Men Kotobukiya Magneto ARTFX+ Statue has now been revealed!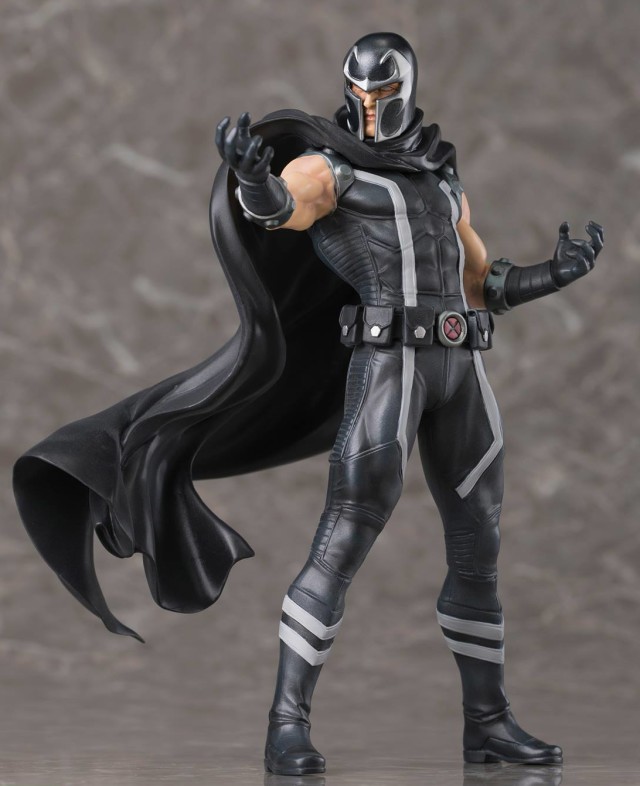 Man, I figure this will be the slowest news week of the year, and then all kinds of crazy stuff goes and gets announced. Aw well! On the bright side, among the items that's been revealed for the first time this week is one that fans have been waiting for with fervor–the latest Kotoukiya statue of the Master of Magnetism, Magneto!
This will be the third in the series of ARTFX+ Kotobukiya X-Men statues, with Cyclops and Emma Frost already up for sale. I thought both of those figures looked fantastic, but this Magneto has upped the ante in sculpting detail and overall coolness to become my current favorite in the line. And as this is a totally comics-based Magneto product, have no fear–there is zero chance that Disney/Marvel will step in and cancel this piece.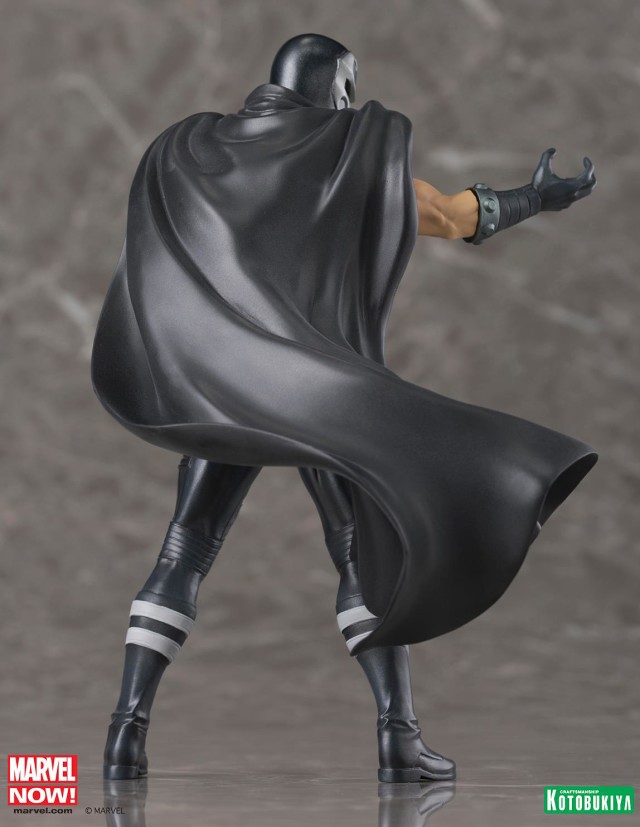 For those who are wondering what's up with Erik Lehnsherr's stylin' black costume, it's the one that Magneto wears in his (soon-to-be-cancelled) solo series of Marvel NOW comic books.
I was really taken by surprise to see this costume selected, as this isn't Magneto's original Marvel NOW costume and also not the costume he primarily wears when working as part of the Marvel NOW X-Men, but evidently Kotobukiya thought that this is the costume that would sell the most statues ( and they're probably right).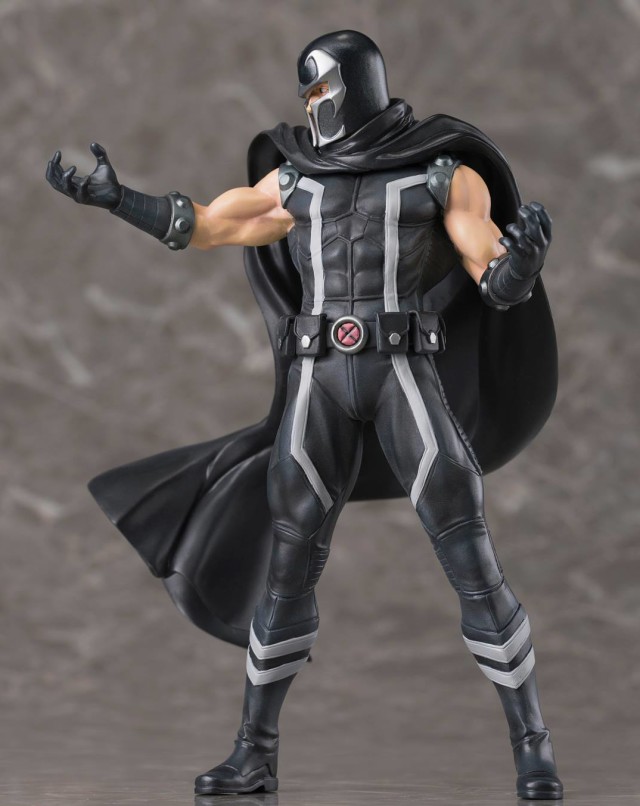 Although Koto has previously released a Magneto Fine Arts Statue (which is insanely expensive and sought-after on the aftermarket), this will be the first time Koto releases a 1/10 Magneto statue. The statue will be 20 cm–just a hair short of 8 inches tall.
Like the rest of this series, Magneto is based off of Adi Granov artwork.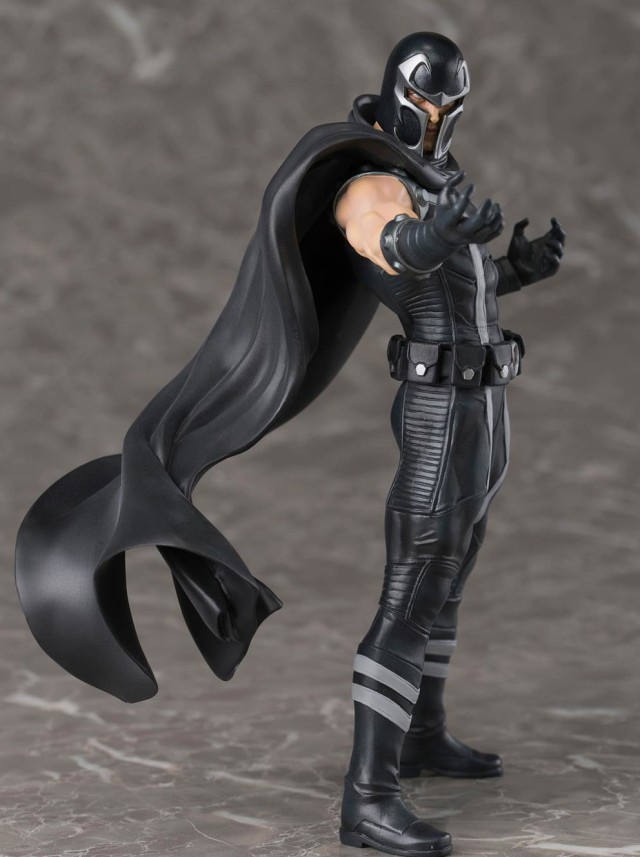 I've heard some collectors calling out for a repaint of this Magneto Kotobukiya statue is classic colors (red and purple), but personally, I'd pass on that variant. I've got enough classic Magneto toys and statues to get me through life already.
However, a white costume Magneto variant–AKA the costume Magneto actually wears when he's working with the Marvel NOW! X-Men–would be a must-buy for me. Make it so, Kotobukiya!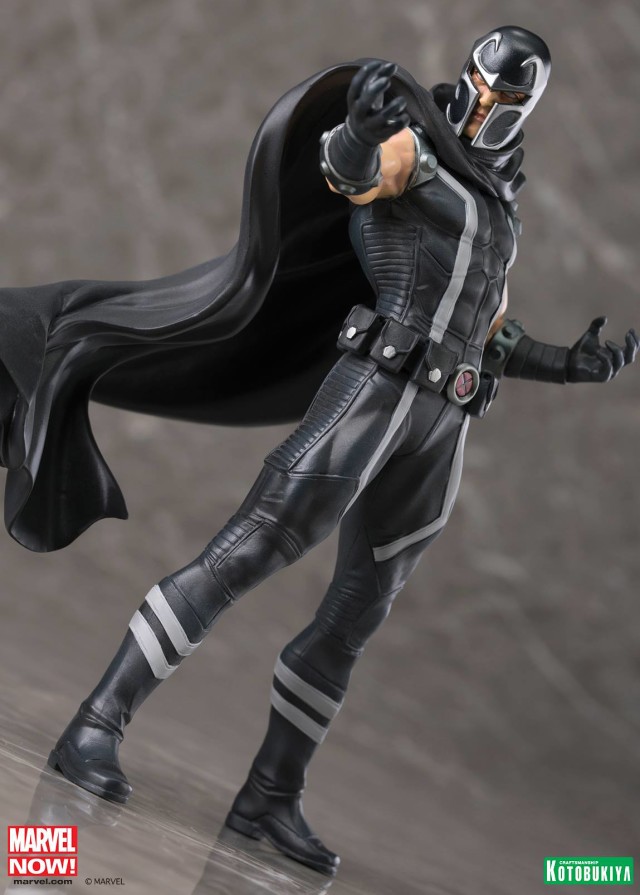 The Kotobukiya X-Men Magneto ARTFX+ statue will ship out in January 2016, and is expected to go up for pre-order this month with an anticipated price-point of $59.99. I'll post an update with the full product specs once they become available and Magneto goes up for purchase, so stay tuned for those details.
What do you think of the ARTFX+ Magneto statue, Kotobukiya fans? Is this non-traditional take on Magneto bound for your collection, or are you satisfied with the many red and purple Magneto statues that have come before this one?