I saw tons of fresh and exciting upcoming Marvel collectibles at New York Toy Fair 2015 last month, but the single biggest disappointment for me was what wasn't at the show: the Kotobukiya X-Men ARTFX+ statues quietly announced at NYCC 2014. I feared major delays, but luckily, I only had to wait a month to see the first complete prototype–the Marvel Now X-Men Kotobukiya Cyclops ARTFX+ statue!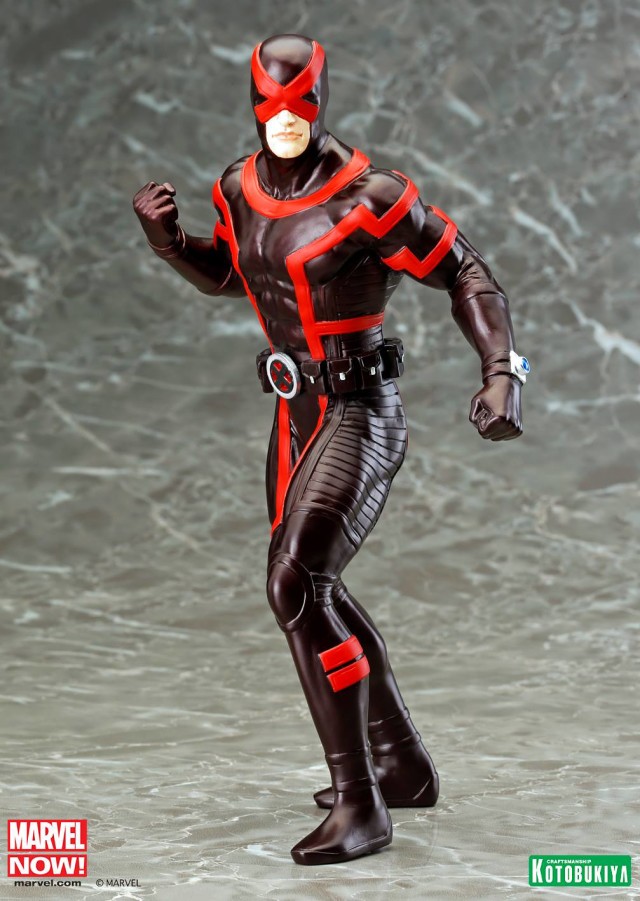 One of the highlights of New York Comic Con 2014 was the announcement and subsequent concept art unveiling for the Kotobukiya X-Men Marvel NOW! ARTFX+ line of statues.
Because I wanted it to be so so badly, I decided that the ARTFX+ X-Men statues must be set to debut at the 2015 New York Toy Fair in February. And thus, I went away from the Kotobukiya booth disappointed at the show (despite getting to check out the outright awesome Hulkbuster Iron Man ARTFX+ statue in person).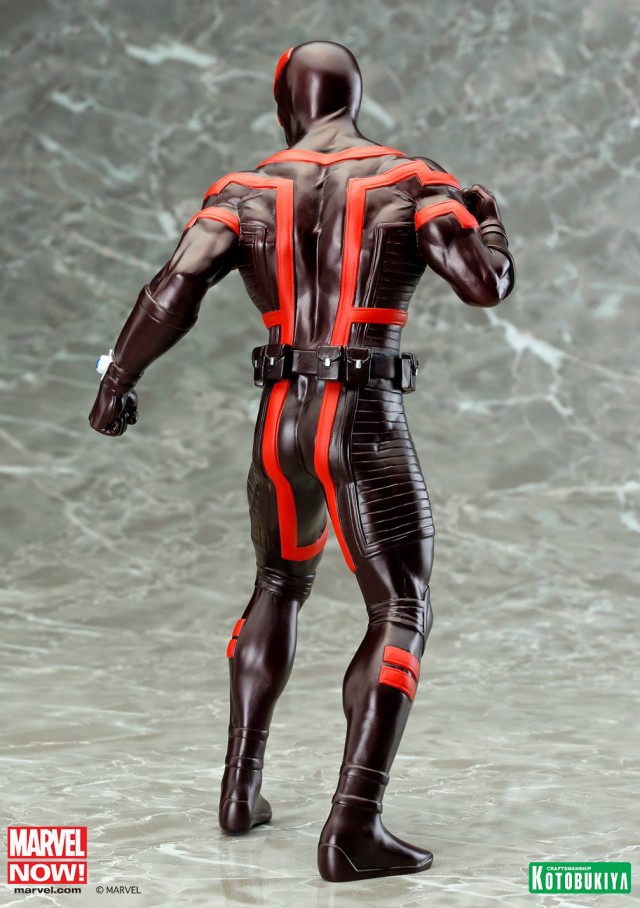 With ARTFX+ statues already announced through fall 2015 and no prototypes to be seen at the International Toy Fair, I feared that the Kotobukiya X-Men statues wouldn't arrive until 2016. Thankfully, that is not what's going to happen.
Kotobukiya representatives confirmed in interviews at the New York Toy Fair that the first release in the new X-Men line was due out in summer 2015–and this week, Kotobukiya posted the first photos of the inaugural figure in the Marvel Now X-Men ARTFX+ statues line: Cyclops!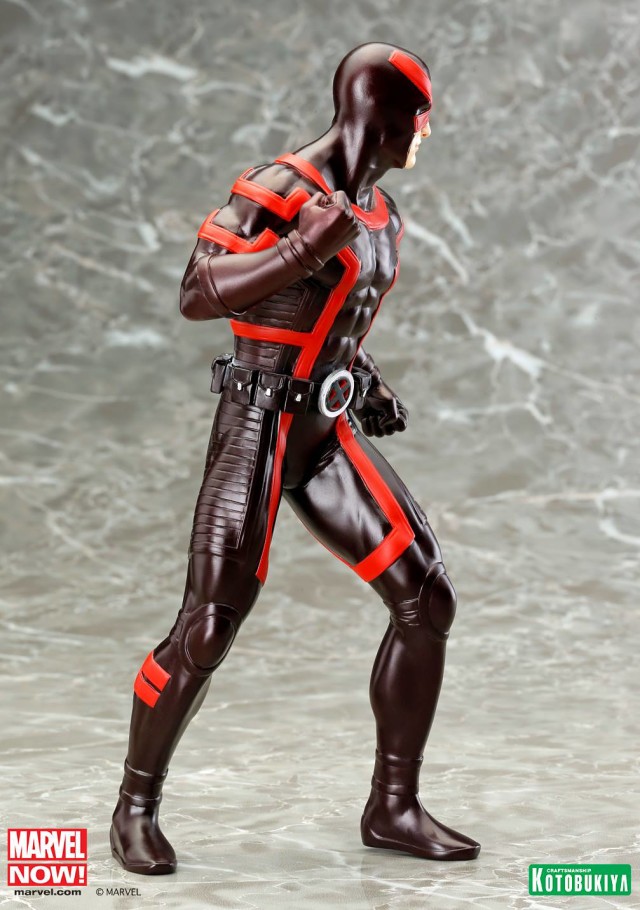 With Cyclops being the leader and central character of Brian Michael Bendis' Marvel Now Uncanny X-Men run, it's only fitting that he be the first of the Kotobukiya Marvel NOW X-Men ARTFX+ statues released. I know not everyone is in love with the Marvel NOW! Cyclops costume with its deep maroon and red hues and crazy mask, but it's definitely going to go down in history as one of the most memorable (if not beloved) Cyclops costumes.
Overall, I'm happy with the look of this Cyclops 1/10th scale statue. It's a bit awkward by itself (as it's just a guy with an 'X' on his head raising a fist and not demonstrating any mutant powers), but I'm confident Cyclops will look terrific calling the shots in the middle of a group of his fellow X-Men! Here's hoping that Magik (or Magneto) are next.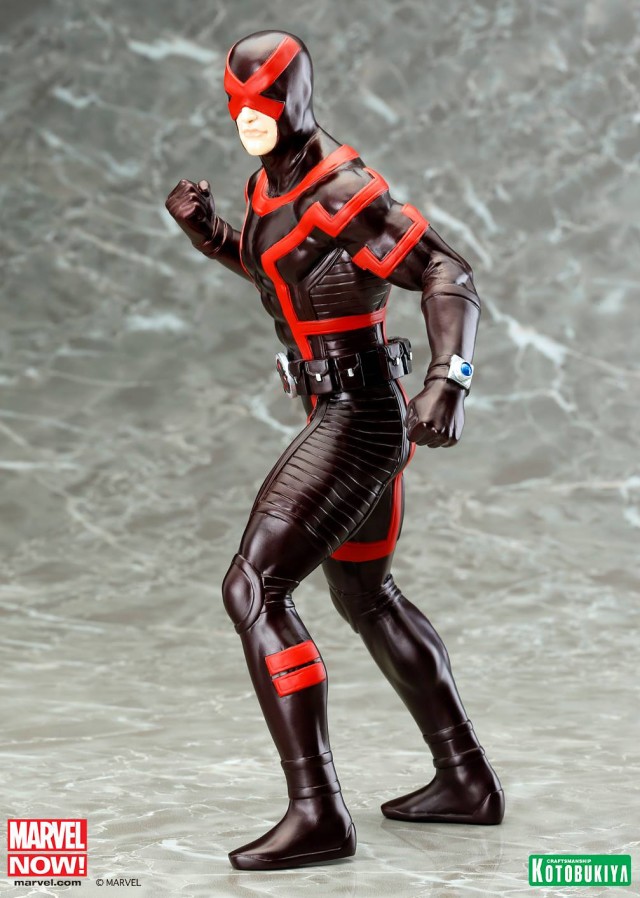 The Kotobukiya Marvel Now Cyclops ARTFX+ statue should be up for pre-order this month, with an anticipated release date in late summer 2015. I'll be collecting all of these 1/10 scale ARTFX X-Men statues, so Cyclops is a day-one pre-order for me.
Thoughts on the first revealed prototype for the Kotobukiya X-Men ARTFX+ lineup, Marvel fans? Will you be collectong the Marvel NOW X-Men, or are you steering clear of this very modern interpretation of the X-Men in statue form?