Last week, Kotobukiya knocked the respective socks off of Marvel collectors everywhere when they revealed their first two Avengers: Age of Ultron ARTFX+ statues: Hulk and Hulkbuster Iron Man. At the time, I predicted that these would be the two most expensive Kotobukiya Marvel ARTFX+ statues released to date–and I was right. But while the price range was what I expected on Hulk, the ARTFX+ Hulkbuster Iron Man is a, uh… 'little' more than I expected: the Kotobukiya Hulkbuster Iron Man and Hulk statues are now available for order!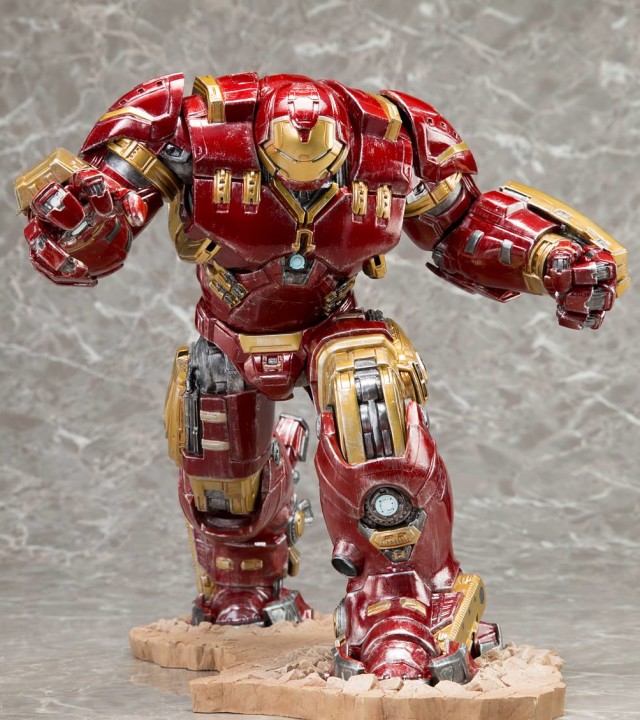 Although Kotobukiya has already released their entire line of Avengers NOW! ARTFX+ statues (plus variants!) since the first pieces started coming out last year, I don't think that there can be any doubt that the Hulkbuster Iron Man Mark 44 ARTFX+ statue will easily take the crown as the most amazing and highly-detailed piece in the whole Marvel Kotobukiya ARTFX+ kingdom when he arrives this fall.
What may end up turning some folks away from this amazing piece, however, is the most cost-prohibitive price that I've ever seen for an ARTFX+ statue from any license: an MSRP of $200!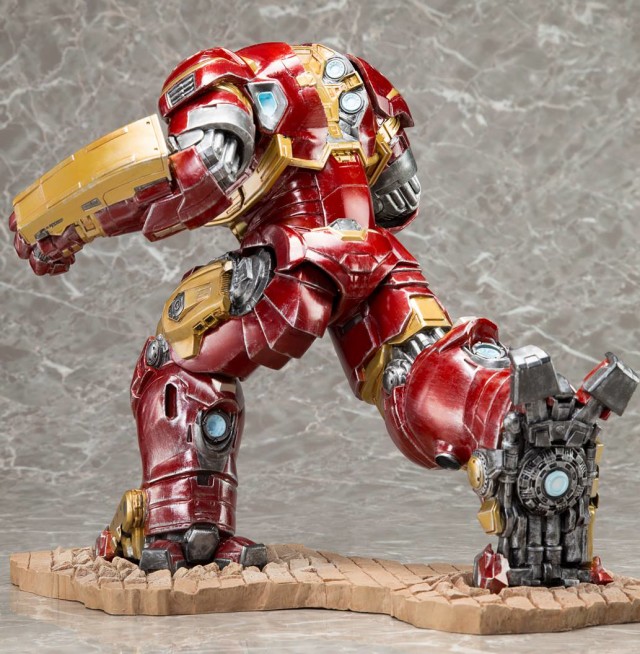 Standing at 11.5″ tall (about 29 cm), the 1/10 scale Kotobukiya Hulk Buster Iron Man Mark 44 is easily the largest ARTFX+ statue that Koto has released for Marvel–and obviously the widest and heaviest as well. In fact, he's estimated to weigh over 7 pounds–which is quite a bit for a 1/10th statue!
With all that in mind, I figured Hulkbuster would probably cost about $85–$20 more than the 9″ Hulk Avengers ARTFX+ statue that I reviewed last year.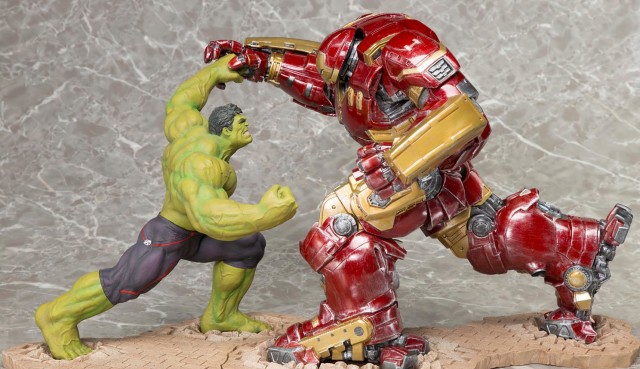 I thought wrong. As it turns out, the Hulkbuster doesn't cost double what that ARTFX+ Hulk statue cost–he costs more than triple the amount. Clearly Kotobukiya is using a great deal of plastic and some terrific paint weathering techniques for this statue, but man–that is a lot of money for a plastic 1/10 statue.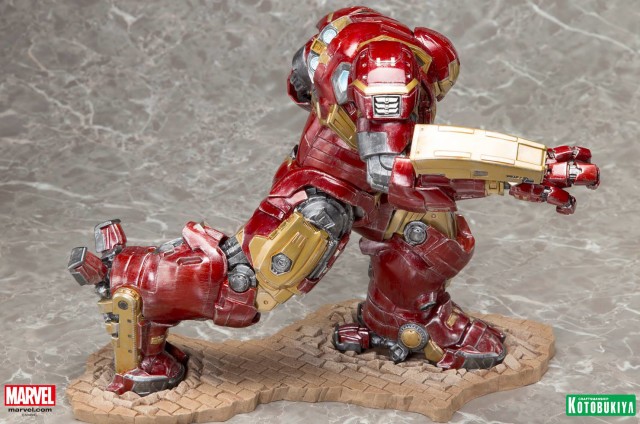 That's almost what Kotobukiya charged for the outstanding Kotobukiya Juggernaut Fine Arts Statue released last year (which is my favorite Kotobukiya statue ever released period), which seems crazy considering how gigantic that statue is in comparison to this Hulkbuster.
The paints shown on the Hulkbuster ARTFX+ prototype are superior to those on Juggernaut (by necessity, in order to keep Hulkbuster Iron Man looking authentic), but I don't know if the paint quality should really add that much to the price.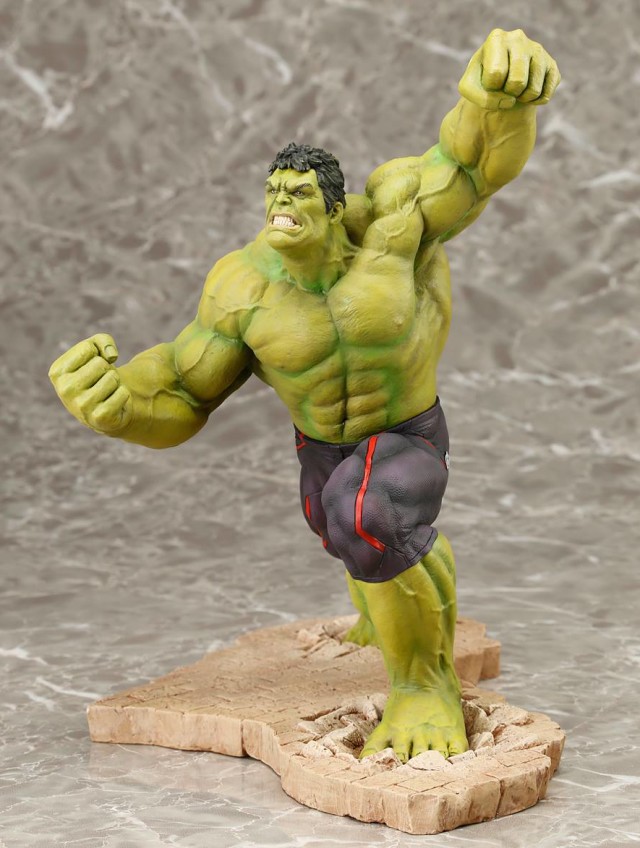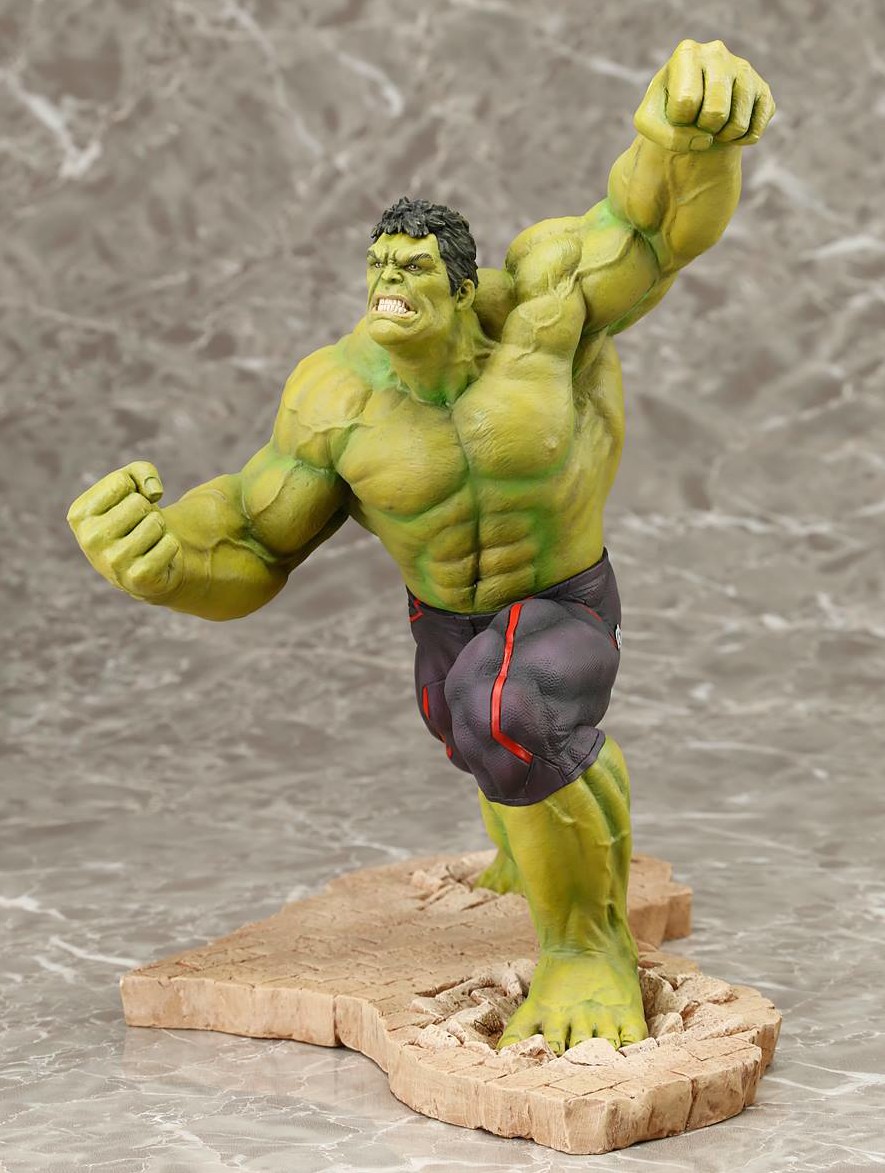 In comparison to Hulkbuster, despite the fact that he's actually a tad larger than last year's version, the Avengers Age of Ultron Hulk Kotobukiya ARTFX+ statue looks a bit puny! I mean that in a good way, of course, as the Hulkbuster really should tower over Hulk. And at 9.5″ (24 cm) tall, Hulk will still stand suitably larger than every other Kotobukiya ARTFX+ Marvel character without a "Hulk" in their name.
The price on this year's Kotobukiya Hulk statue has gone up five bucks from last year's Hulk, but seeing as how this Hulk is slightly larger and comes with an infinitely cooler wrecked terrain base (and with red stripes on his pants!), I've got no complaints about the pricing on the Avengers Age of Ultron ARTFX+ Hulk at all. Very nice-looking piece, and easily worth the $70 MSRP (though I ordered mine for a bit less).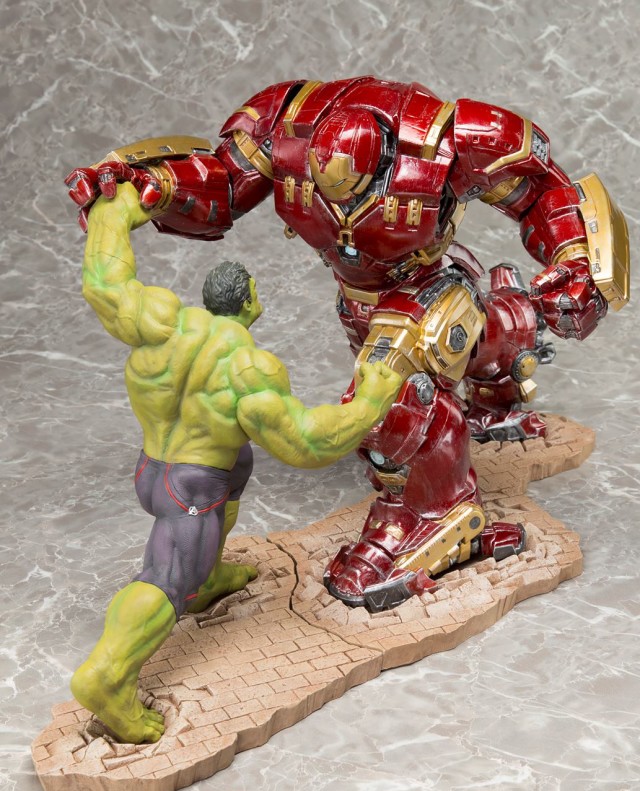 The Hulkbuster Iron Man and Hulk Kotobukiya ARTFX+ statues are now available for order, with Hulk selling for $5 off on pre-order and Hulkbuster Iron Man for $20 off. I'm still not thrilled with the immense price for the Hulkbuster Iron Man statue, but he's a must-have for me, so I decided to reserve one at the discounted price of $179.99 (which, while still a lot, is better than $199.99).
What are your thoughts on the new Avengers Age of Ultron Hulkbuster Iron Man and Hulk statues, Marvel collectors? Is this pair of behemoths bound for your shelves later this year, or has the heavy price for these beautiful statues soured your chances of picking them up?