Diamond Select Toys brought the big guns–literally–to San Diego Comic Con 2014, where they unveiled the 2015 Marvel Select Cable figure! It's been years since a Hasbro Marvel Legends Cable figure has been released, and frankly, none of the ones the Marvel Legends Cable figures that have been released can stand up to the aesthetic quality of DST's stab at the mutant–the Marvel Select Cable action figure is now up for order!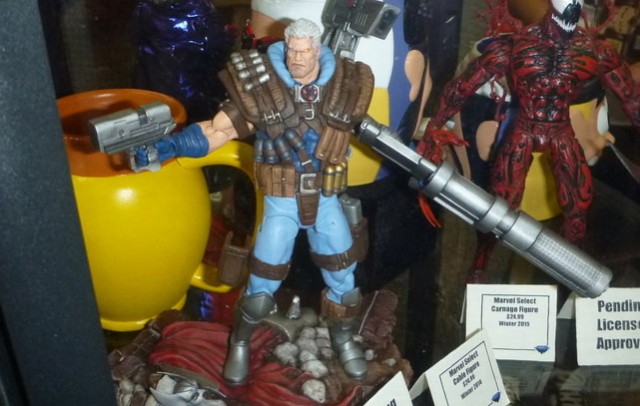 With Diamond Select Toys paying so much attention to Marvel Select movie figures in 2014 (and understandably so, with so many Marvel movies out this year), many Marvel comic book fans were feeling a bit out in the cold. But Art Asylum/DST brought a sensational peace offering to comic book fans at SDCC 2014–prototypes of Marvel Select 2015 Cable and Carnage figures!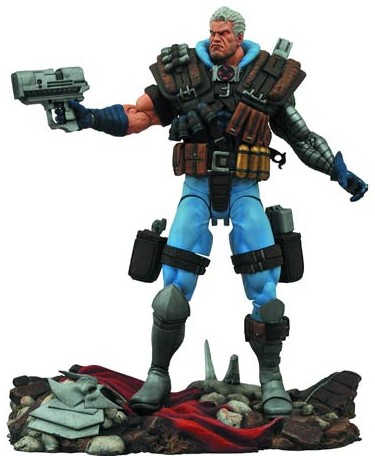 I had considered a Marvel Select Carnage to be an absolute
lock
for 2015, but when Cable debuted as well, it took me totally by surprise. As a 90's X-Men fanboy, I have a definite affinity for Cyclops and Madelyne Pryor's time-displaced, partially cybernetic son, so I knew this was an insta-buy for me as soon as it was announced. And with Diamond Select Toys
having already released an excellent Marvel Select Deadpool figure
, the two best buds can now be reunited again!
Cable comes with a 100% new sculpt, all-new guns, and a way-cool figure stand display base featuring the remains of Cable's evil clone arch-enemy, Stryfe! With outstanding sculpting and accessories, this Cable Marvel Select figure is looking like it's going to be my favorite Marvel Select action figure that Diamond Select Toys has released in quite some time!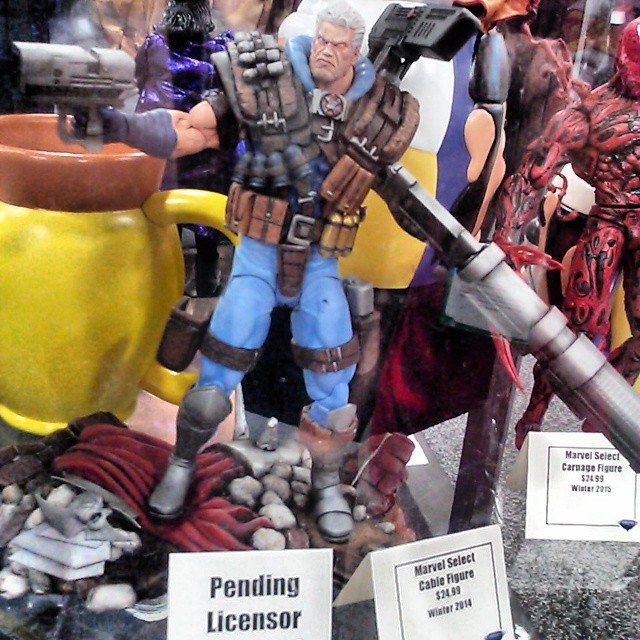 The Marvel Select Cable action figure is now available for pre-order, and is expected to be released in February 2015. As I'm helpless to resist big guns, pouches and holsters, I've already placed my pre-order for this one.
How do you like the Cable Marvel Select figure, Marvel collectors? Will Deadpool's BFF and Rob Liefeld's greatest creation be joining your Marvel collection to kick off 2015, or is Cable not a classic enough character for your shelf?