When Diamond Select Toys teased a new "big" Marvel Select figure coming up this year, I heard a huge range of characters guessed, with some of the most popular choices being Apocalypse and Abomination. But the latest "big daddy" Marvel Select figure actually turns out to actually be a real "big daddy"–the Marvel Select Odin the Destroyer figure is now up for order! And this figure is a monster…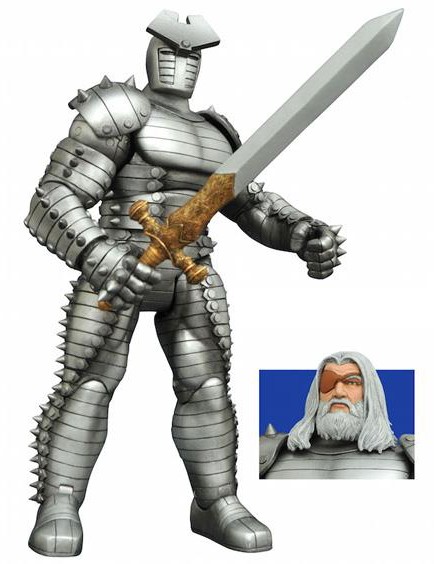 Considering that The Destroyer was (sort of) the main villain in the first Thor movie, one would think that there would be a pretty hefty number of Destroyer toys in circulation. Right…?
Well–no, actually! The only Marvel Legends Destroyer released to-date was a Toybiz Iron Man repaint, and even the Hasbro Marvel Universe scale Destroyer figure was a tail-end figure that ended up being nightmarish to find at retail. Bowen Designs did a bang-up job with the several Bowen Designs Destroyer statues they released, but those don't really qualify as "toys".
But now, care of Diamond Select Toys and sculptor Jean St. Jean, the Destroyer is finally getting justice in action figure form!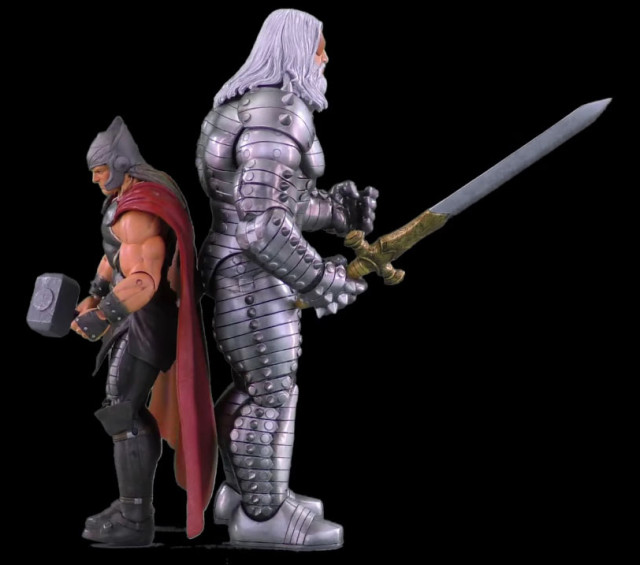 Just the way that an invincible suit of armor should, the Destroyer Marvel Select figure will stand an immense approximate 9″ tall and will absolutely tower over the standard-sized Marvel Select 7″ figures!
Although this particular iteration of the character is based off of his comic book appearances, the Diamond Select Destroyer action figure looks close enough to his movie incarnation that I think this figure could look great posed with the Marvel Select Thor and Loki (and Natalie Portman) movie figures!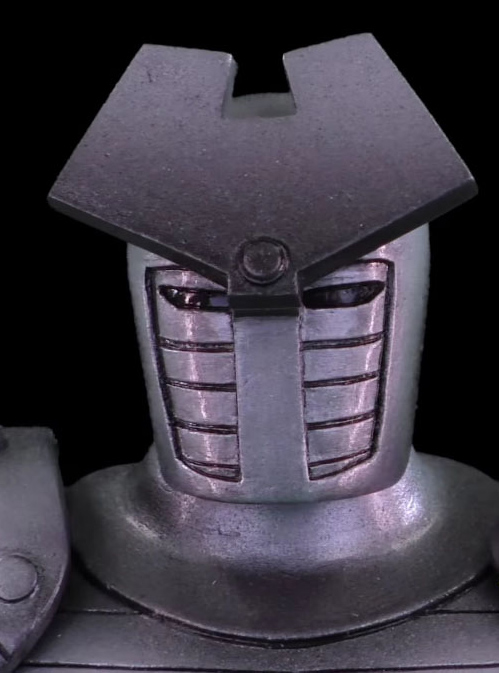 And as usual for Marvel Select, 16 points of articulation will be built-in so that you can place the Destroyer into a variety of cool action poses (which is further facilitated by a really cool-looking sword that's included with this mammoth toy).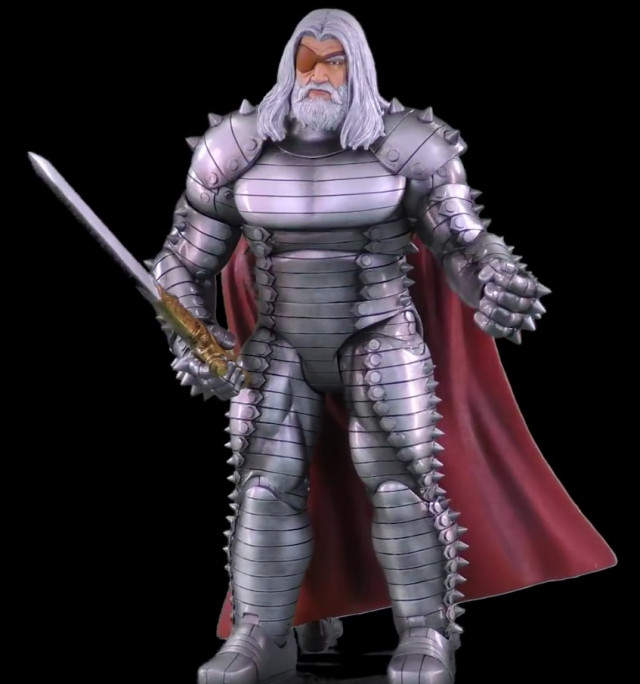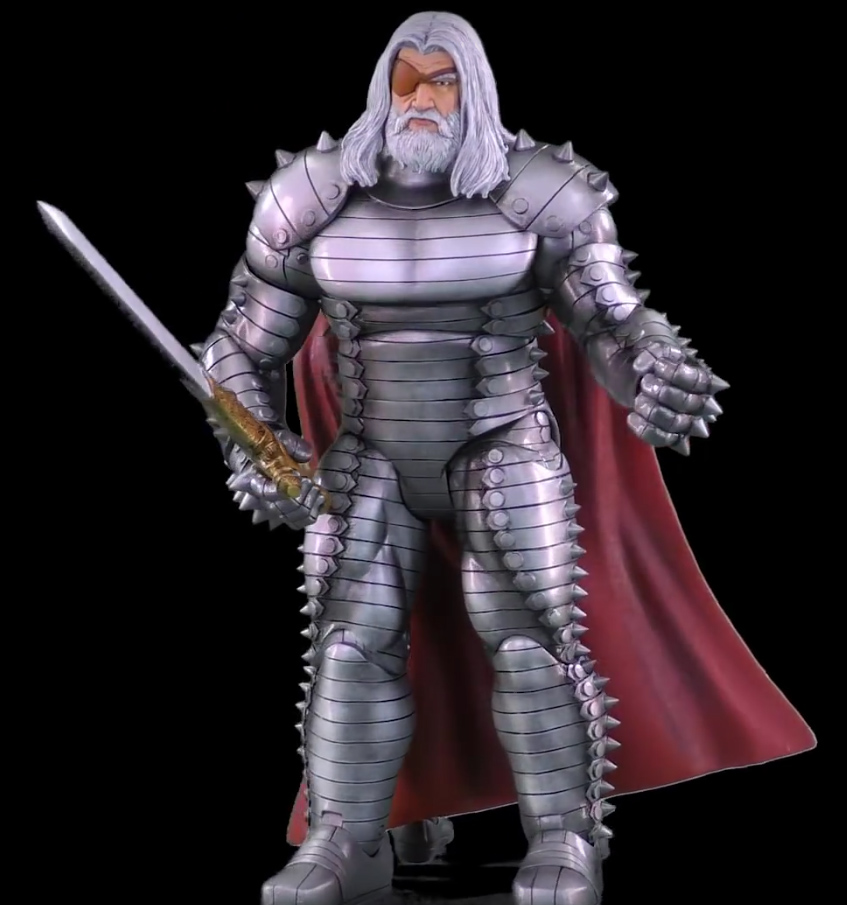 But wait–there's a super-awesome bonus feature to this figure: it's not just the Destroyer! This figure comes with an interchangeable Odin head, so that collectors have an option of pretending this figure is the All-Father (and Thor's father) Odin wearing the Destroyer armor and not just the armor acting on its own.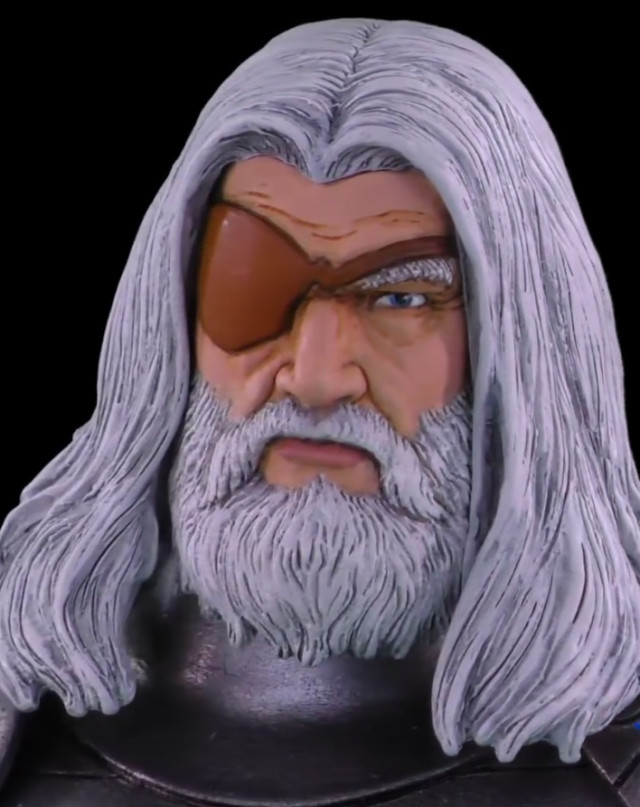 Odin's head looks like it may be a little bit big when compared to normal-sized DST figures, but it has to be larger than usual so that Odin doesn't look like he has a pinhead atop the massive Destroyer armor.
Although this figure is much larger and heavier than the standard figures in the Marvel Select line, DST will be retaining their same outstanding price-point with a $24.99 MSRP on this figure. Marvel Select figures are definitely the best value in Marvel collecting!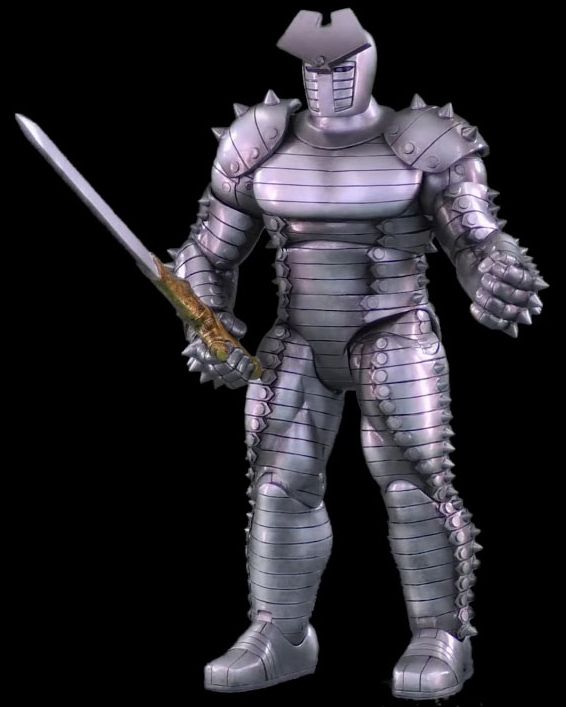 The Marvel Select Odin Destroyer figure is now available for order, and is scheduled to be released in Q4 2016. And for pre-orders, BBTS is offered an extra $2 off for early adopters. So if you know you want this Destroyer figure (and who doesn't?), you might wanna lock yours in early and save that extra two bucks.
What do you think of the latest "big" figure added to the Diamond Select Toys Marvel Select lineup, Marvel collectors? Will what's hands-down the best action figure of The Destroyer ever be terrorizing your shelves later this year, or is this all-powerful suit of armor just not up your alley (worn by Thor's daddy or not)?