Well here's a strange turn of events! Although the 6″ Marvel Legends Spider-Man Space Venom Series has been up for order for over two weeks now, Hasbro has yet to officially release any images of almost half the wave. But now they've been beaten to the punch by their own distribution, as the summer Spider-Man Legends figures series has hit eBay after being released in Hong Kong!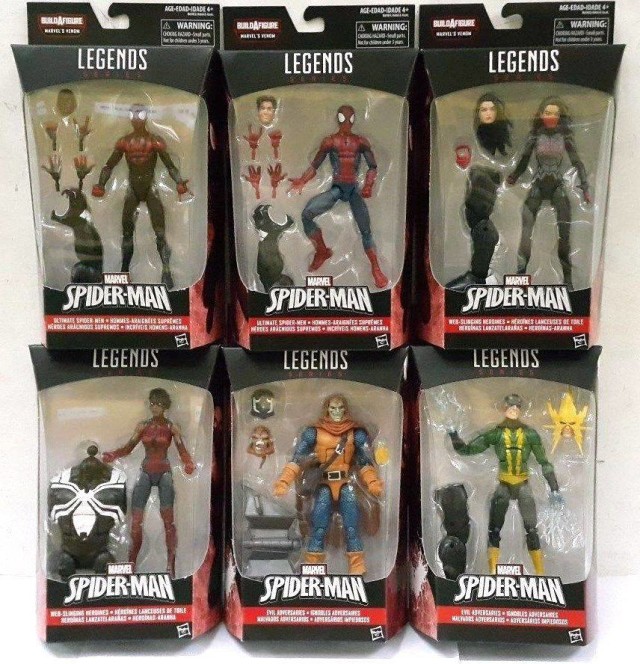 Hasbro presumably wanted to save some new figures to debut on their own site, so they only showed off four of the figures that make up the Marvel Legends Spider-Man 2016 Wave 2 series at New York Toy Fair 2016.
But for whatever reason, Hasbro has never actually revealed the other three figures in the wave, so collectors have had to learn about the rest of this wave "on the streets". And though several figures from this series still haven't been revealed at all officially, packaged photos have now appeared from Hong Kong, where the wave has now begun shipping!
We saw finished prototypes of Miles Morales Spider-Man, Ultimate Spider-Man Peter Parker, classic Hobgoblin and Silk at the 2016 Toy Fair (and in low-res photos a few weeks ago), so there's no big surprises with them.
But what is new is our first high-quality look at the new modern Electro Marvel Legends figure! I was grumpy about the modern costume when I first saw it (as I was expecting this to be a purely classic Max Dillon), but now that we can see the figure better, it does look pretty good.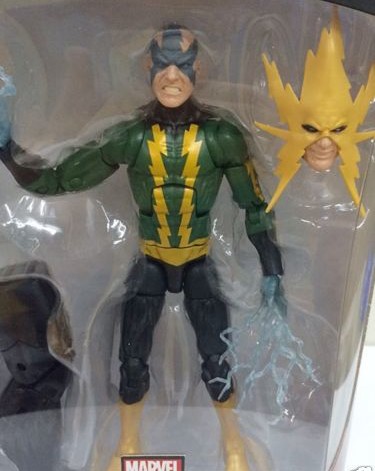 I'm never going to be displaying this  figure with the bald Max Dillon head, so I really appreciate the interchangeable masked Electro head that's included here. The lack of normal hands without electrical effects here is a bit of a head-scratcher, though.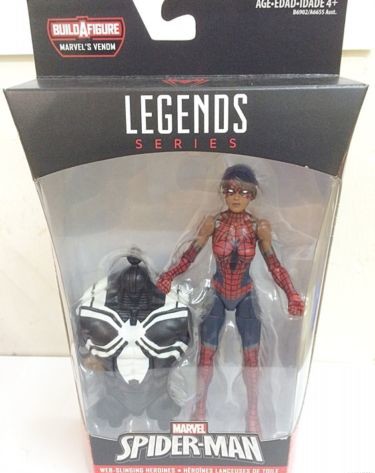 The other regular release figure in this series that Hasbro hasn't confirmed themselves yet is good ol' Spider-B*tc#, Ashley Barton Spider-Woman. Marvel Legends Ashley Barton isn't a character I particularly care about, but I know quite a few "Old Man Logan" fans who are rabid for Hawkeye's daughter.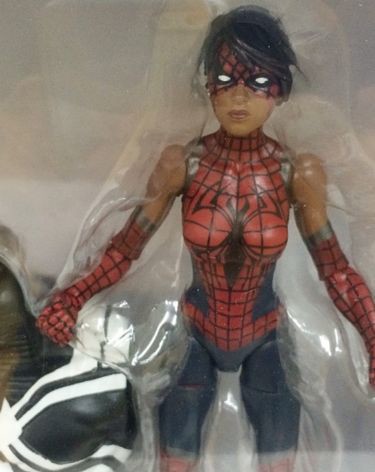 The Spider-Woman Ashley Barton figure gets zippo accessories of her own, but she does come with the enormous torso of the Space Venom Build-A-Figure, so that's something.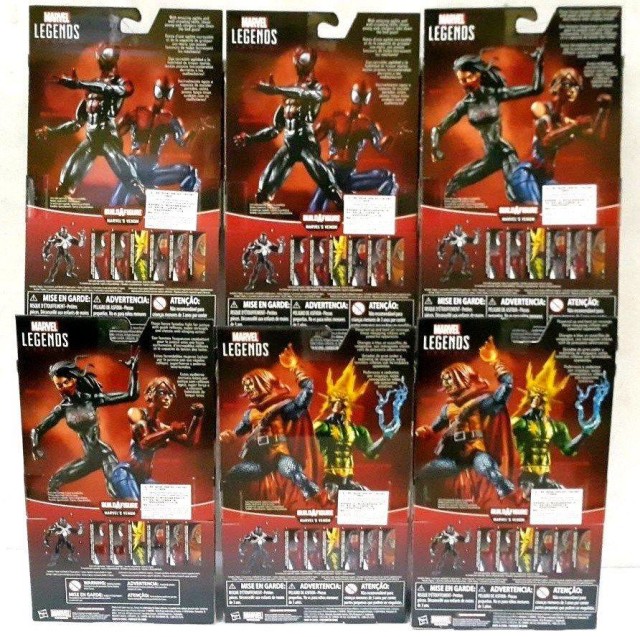 The Marvel Legends Spider-Man Space Venom Build-A-Figure Series is now up for order, and is expected to arrive in the United States next month. The wait isn't that long, so don't spend crazy eBay prices for these. No official word yet from Hasbro on the arrival of the X-Men Legends wave, but I expect that to hit stores almost directly alongside this wave.
Having now seen the whole series in its packaged glory, are you excited for the Marvel Legends Venom Space Knight Series, Marvel collectors? Or does this wave fail to catch your attention after the star-studded Juggernaut X-Men Series?