Let's face facts: we are going to be absolutely buried in Baby Groot merchandise in just a few months. When all is said and done, we're probably going to see more items featuring that little sapling than every other piece of Guardians of the Galaxy Vol. 2 character put together. So with that in mind, I've been waiting to see which Marvel licensee would draw first blood by unveiling the first Baby Groot figure. And while I would have almost placed money on Funko, it's not them–the NECA Baby Groot Life-Size Replica figure is now up for order!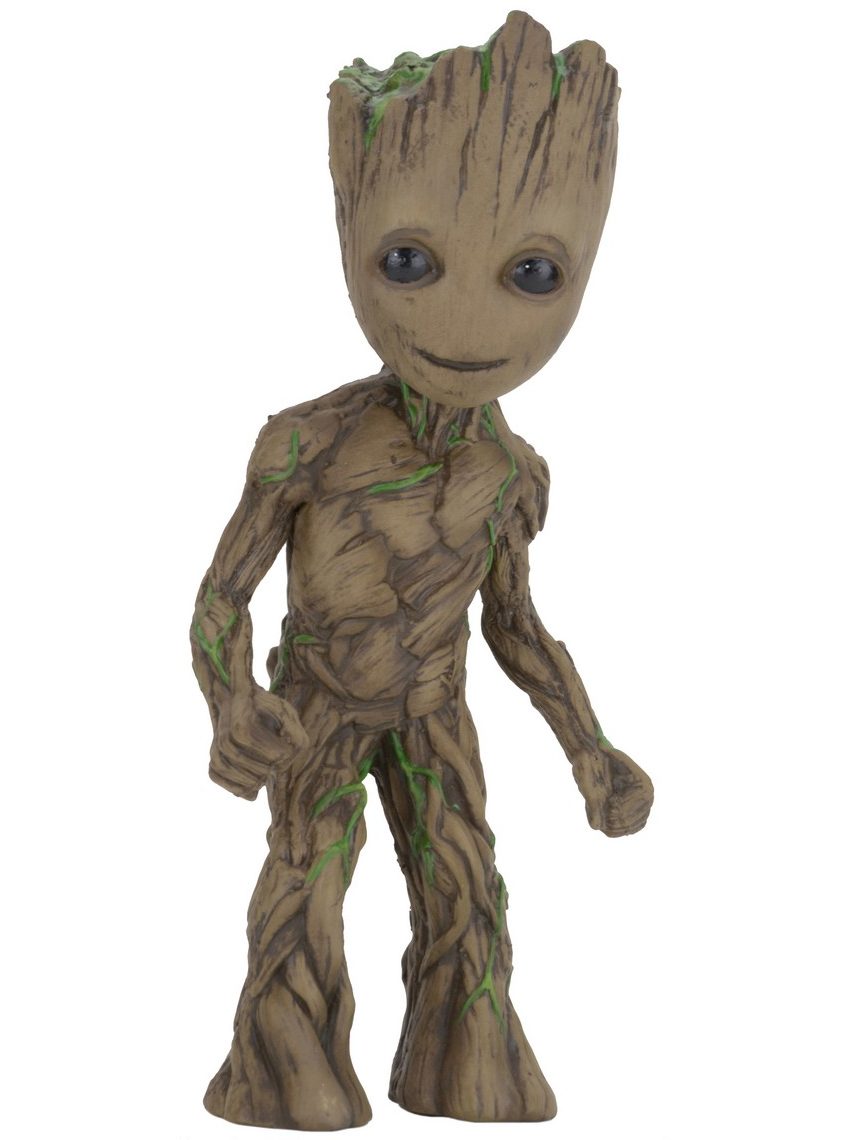 There's not a speck of doubt in my mind that we're going to have
plenty
of Baby Groot toys to choose from in 2017. It's going to make the sheer number of Deadpool toys that we saw in 2016 look small by comparison. But while we're going to be absolutely spoiled for choice in just a few months, some company had to be the
first
to show theirs off, and that company is a real surprise–it's NECA!
Hot on the heels of releasing their best Marvel quarter-scale figure yet–Deadpool–NECA is ready to capture some more dollars from Marvel fans by producing what I'm sure is going to be the first of many life-size Baby Groot figures!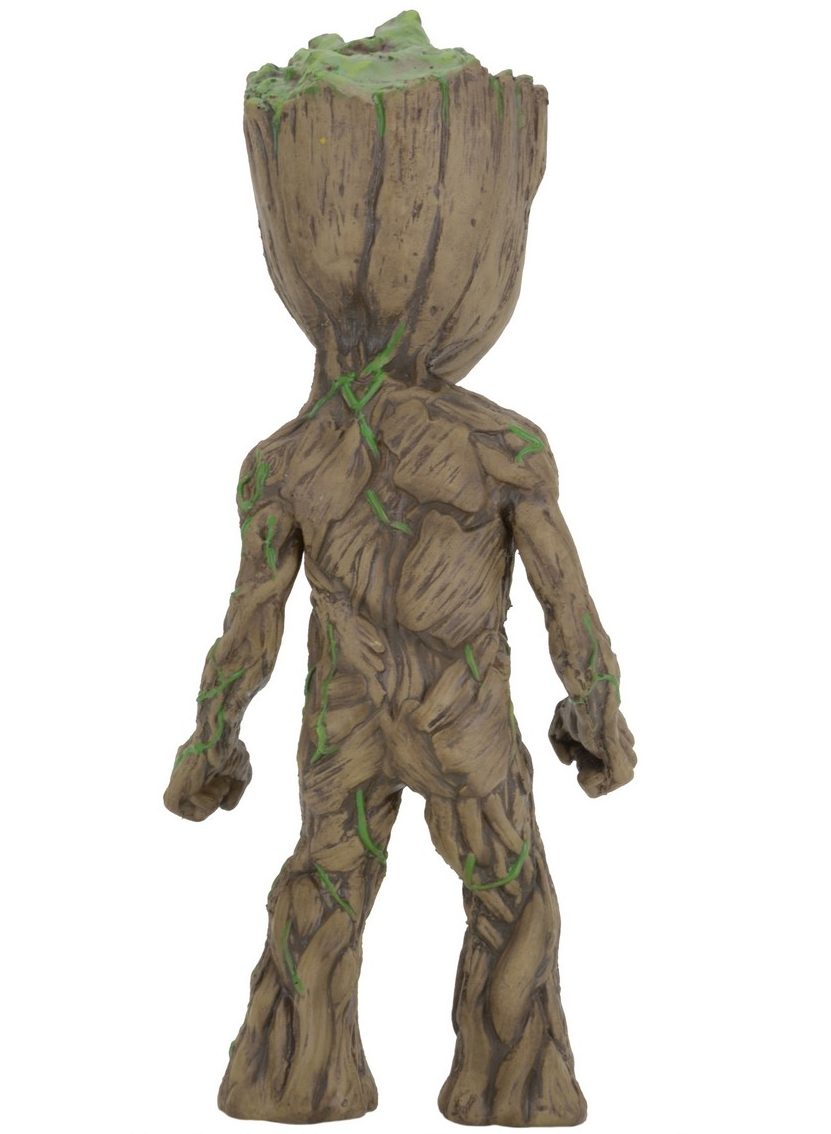 NECA created this figure using the actual digital files from Guardians of the Galaxy Vol. 2 to ensure screen accuracy. The figure is expected to weigh under two pounds and is going to be made of foam rubber and covered in hand-painted latex.
Thankfully, I think that this type of item suits this character a lot more than it did poor Rocket Raccoon…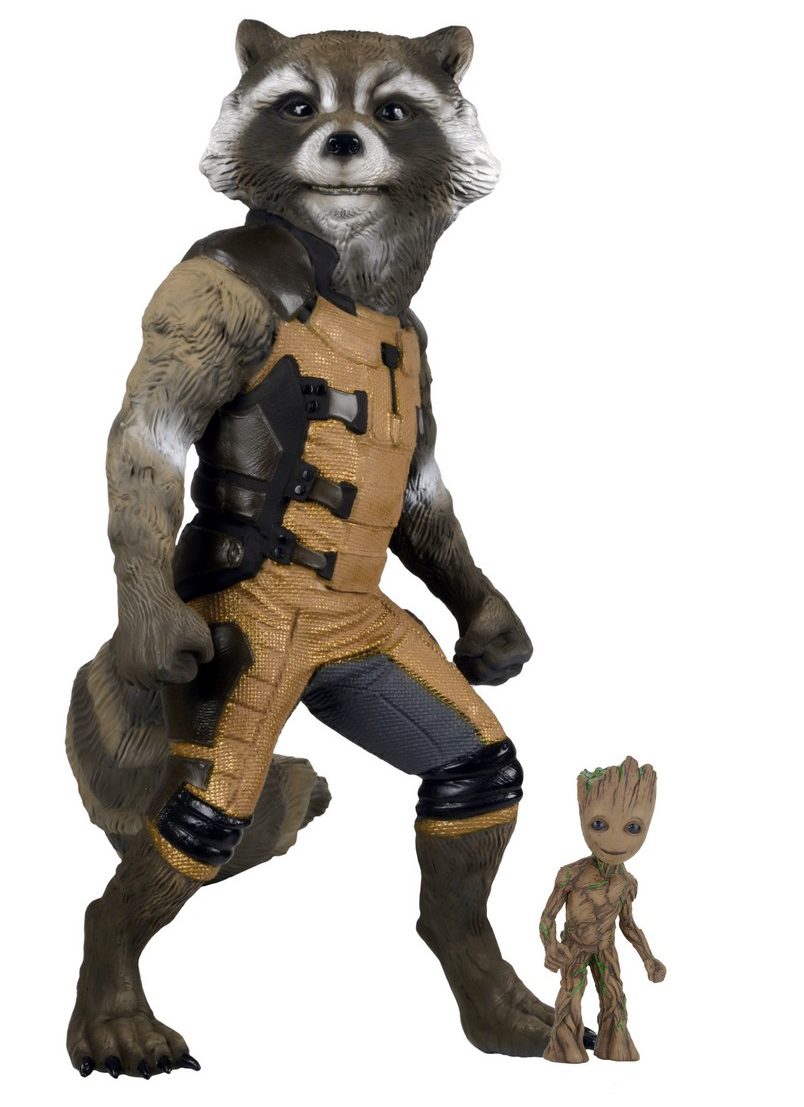 To my legit surprise, I was not a fan
at all
of the NECA Rocket Raccoon life-size replica that was produced two years ago. Rocket Raccoon's character design and fuzzy nature just did not lend itself well to a foam/latex figure, in my opinion. But I have heard from some collectors who bought that particular piece and really enjoy it.
As you can see from the photo above released by NECA, their life-size Baby Groot replica is about 10″ tall and properly scaled to the previously-released Rocket Raccoon figure. So anyone who has that old Rocket Raccoon can rest easily, knowing that he'll look properly scaled next to his little buddy (if nothing else).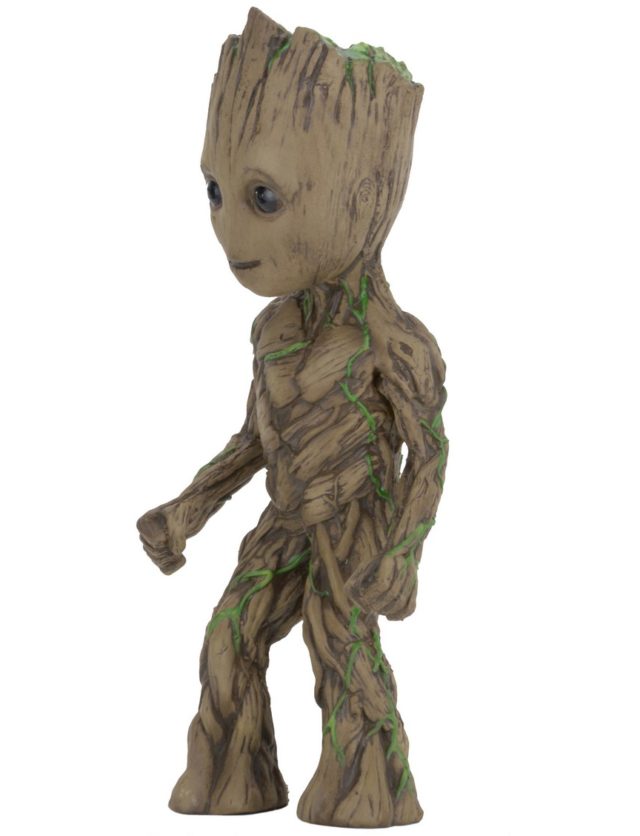 The Baby Groot Life-Size Replica figure is now up for order online, and is scheduled to be released in April 2017 (just in time for you to bring him with you to see the movie!). The MSRP for this figure is set at $34.99, but EE has everybody beat right now with their pre-order price of $26.99, so they'll be the first store to profit from my sure-to-be obsession with Baby Groot merch in 2017.
What do you think of this NECA Baby Groot figure–and the design for the character in general–Marvel collectors? Will you be picking up this foam replica? Is Baby Groot the cutest thing to ever grace the Marvel Cinematic Universe, or the stuff of pure nightmares?